In this CIO Edge interview, Chief Technology Officer, David Bolton, discusses his greatest learnings at Domain Group during the disruptions of 2020.
Newly joining the organisation when the pandemic unfolded, David found pride in his organisational culture that puts people – which ultimately enabled them to recover business and fuel human-centric transformation.
Putting their values in action, Domain implemented a programme called Zipline. This was a way of paying their employees' salaries partly in equity to manage cash flow in 2020.
Not only did this ensure business continuity, but it empowered people with a personal investment into the organisation's business strategy.
David also speaks about how Domain Group is further leveraging their data in partnership with Auscred, offering more comprehensive, data-driven services to their customers via Domain Home Loans.
Aparna Sundararajan: 
Welcome David to ADAPT CIO Edge 2021. It's been great having you today here. As we talked about before, what was your one biggest takeaway that your organisation did that you think you were proud of from 2020? 
David Bolton: 
Well, first, thanks for having me. It's been terrific being here, being around people, having conversations. I enjoy it. It's a terrific event. Look, 2020 was a fascinating year. 
As you know, we've heard so many times I was relatively new to Domain when COVID hit. I'd only been in the office for eight weeks. So, I was still forming a lot of relationships, but even in that short amount of time, I got a great sense of the tremendous culture in the people involved in this organisation. 
As we went into this challenge and working with the new executive team, one of the things that I'm incredibly proud of now, and it was a great thing to be part of, was the sense of people first as we went through that. In a lot of technology organisations, we know that people are the things that make it work.  
Talent is very important. Continuity, that sense of belonging to what you're trying to achieve, is how you'll get results."
Having an organisation that thought truly about the people and the impact that COVID could have on them was great to be part of. One of the things that I'm proud of through that time in working with the team on it was many other people did the work. I was just a passenger, but we were very ambitious. 
There are lots of things that we want to get done, and going to this period, there's a sense of, well, we want to keep going at this stuff. We must, as a listed company with expectations, we must manage our cash flow. How are we going to respond to that?  
Driven by our CEO, Jason Pellegrino, working with the support of the board and a terrific execution team, we came up with a programme called Zipline." 
Zipline was the idea of, well, we think there's going to be another side to this, and we just want to use that zip line and get right across it. 
How would we do that? We might see some drop off in revenue, but is there a way for us to continue at the pace at the things we want to do while supporting our people? So that programme got a very heavy subscription. It was an opt-in programme for people. 
Over 90% of people ended up opting in, and essentially the form of it was we would continue to pay 80% of people's salaries as per normal and then 20% would come in equity." 
This is a scary time in the world. We had to execute it very, very quickly. It was challenging. This is essential in some ways, making people's week to week a little bit harder, but we've now got several hundred owners of the company—people who've got skin in the game.  
The response both internally and externally to this programme was something that I'm very proud to have been part of. I know that people internally think about this and talk about it all the time and now know that their efforts will, as we make progress, should reflect.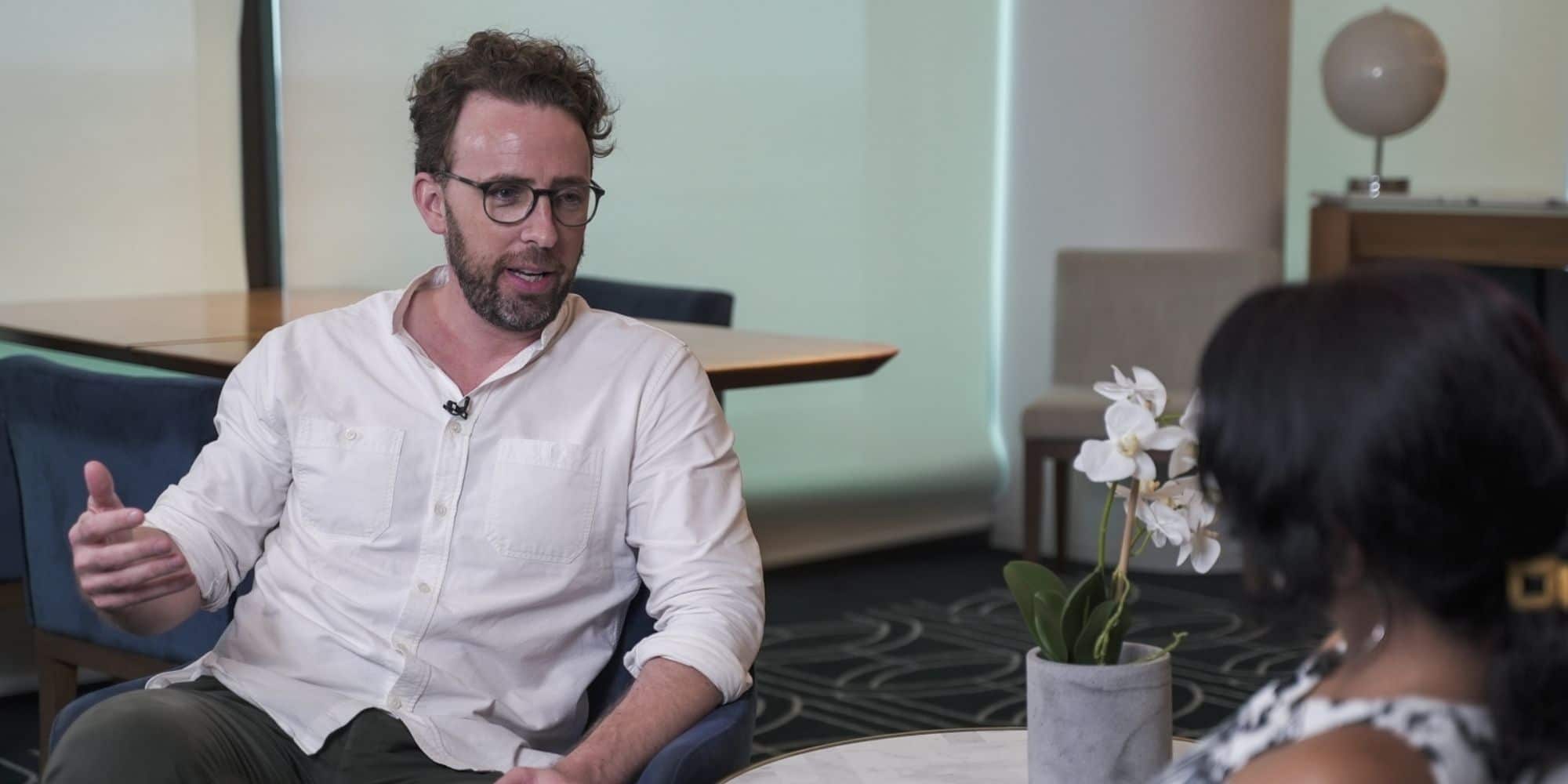 Aparna Sundararajan: 
It's that a contribution to revenue and then coming back to them. It's an incredible thing. Not many companies generally take that risk of having. Start-ups do. 
David Bolton:  
Equity and start-ups.   
Aparna Sundararajan:  
But it's at the scale that it was done. You're an established company. Yes, you have been a digital company, but still, this is like a change in ownership, which is incredible.  
David Bolton: 
The other really big factor was it was executed very well in a very short amount of time. The people, whether it was the legal team, the HR team, did a terrific job in really challenging circumstances when we're all working virtually. It was all done online with whether it was meeting virtually to make it happen or all the documents were all virtual.  
This was just something that we wanted to do to keep the pace of the company going and do the right thing for people as well."
I'm proud. That was a great outcome for 2020. We've got many people who are very invested in the brand and the company. 
Aparna Sundararajan: 
That was my next question. Do you see a change in attitudes or mindsets of people now, compared to before? 
David Bolton: 
Look, we did an engagement survey at the end of the year, and some of the feedback was strong about that programme. People are engaged with our business strategy too. Through that period, we also worked a lot on, well, what is the future of the business?  
What does 2023, 24, 25 vision look like? When you combine these things, a very people-oriented company understands that people make a difference to our success. 
This vision was one where they believe in the business strategy, and they're owners of that strategy in a very real financial sense."
That's a powerful vehicle for us going into 2021 and beyond.   
Aparna Sundararajan: 
Interesting. You mentioned 2024, 2025 vision. Can you talk about that vision as to where do you see Domain as a company by that time?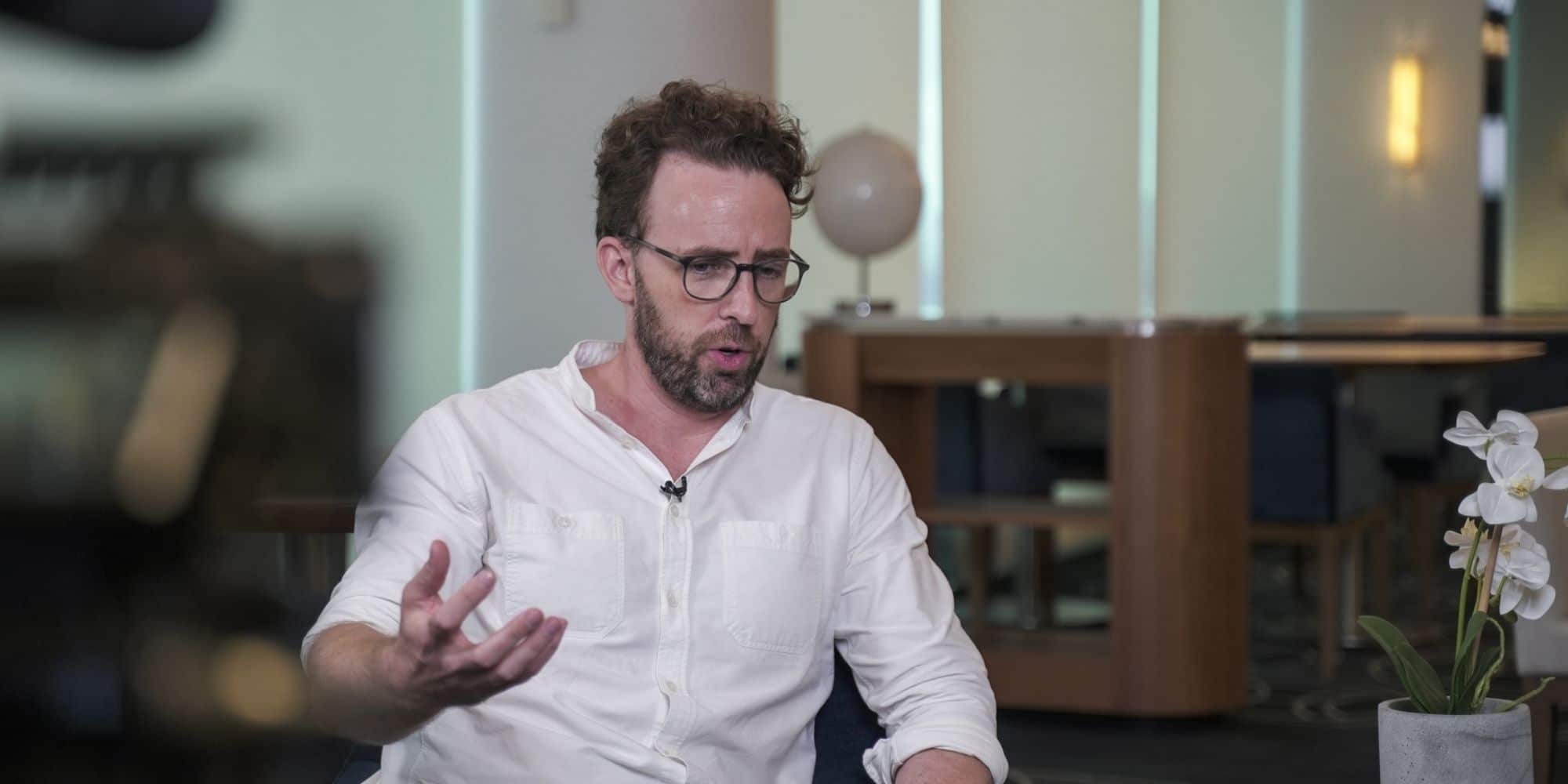 David Bolton:  
Look broadly we are a technology company. We call ourselves increasingly a product and a technology company. We've got some tremendous brands out there. A lot of success built up over a long period, and the people have done a great job to get us to 2020.  
As we look forward, we realise increasingly the core revenue that we intend to keep growing will be an important part of the business, but like any business that's got growth ambitions, you need to add more to that.  
There are great opportunities around data.  
We know that data is something that we could commercialise more and better, and we can provide more insights to customers and the organisations that we work with."
Generally, we've talked to the market when we update the market about the idea of the marketplace, the idea of being more than just an organisation that facilitates things by itself, that we work with partners.  
We're not the only organisation that thinks about the marketplaces. It's something that's gathering steam that organisations generally know that they'll probably be able to unlock more value by partnering with other companies.  
We have a pretty good sense of the areas we want to play to make that happen. That's motivating as well, that we're going from a business that's done predominantly one thing very well, advertising property, to now thinking about other things. 
An example of that is we've got a fledgling business called Domain Home Loans. It's a partnership with another organisation."
Domain Home Loans is a joint venture between Domain Holdings Australia Limited and Auscred Limited. Our mission is to provide Aussies with the right experience when choosing a home loan from our panel of major and non-bank lenders.  
With our audience and the reach that we've got combined with the technology of this other company where we feel like there's a good opportunity to grow our business in that way. Whereas historically, we probably wouldn't have been looking at those sorts of things. 
Aparna Sundararajan: 
This has been great. I just have one last question because you mentioned the vision.  
What would be your one big IT project for this year that you focus on, that it's a must-have that you must get right.
David Bolton:  
You did a terrific job talking about data-driven organisations onstage just earlier today. It was informative. Thank you.  
Like a lot of organisations, that's something we want to focus on this year is how do we take the great data that we've got?  
We've got a terrific audience that we've got a lot of insights about, but I believe one of the things we need to focus on and are focusing on is making that data more accessible, making it easy to build products top of. This year for us, is all about being data-driven.