9 April, 2024 |
Hyatt Regency, Sydney
The Implications of AI & Ensuring Top-Down Cyber Leadership
120 leading CISOs & CSOs from enterprise and government organisations in a day of private peer networking and fact-based insights on building digital resilience and enabling organisational agility amidst current threats and the rise in cyber crime.
Become a Partner
With Australia already under high profile attack, will the AI tidal wave scale the threats and risk in 2024?
The Government dreams of national cyber resilience. Meanwhile, organisations chase digital growth and agility for their dispersed workforce, while guaranteeing verification, compliance, and trust.
To reach these goals, we must support our national CISO heroes, improve risk culture, protect the data, and ensure that Cyber leadership comes from the top.
Security leaders have the opportunity, attention, and funding, but operating at 100%, many will struggle to find the talent to fix everything.
ADAPT Security Edge brings a powerful agenda of experience and experts, codifying research and lessons learned to give our local security leaders practical ways to improve security posture, minimise risks and deliver in their ever-challenging roles.
Past Speakers
Be inspired and learn from the world's foremost thought leaders and chief security officers. Harness the collective intelligence to learn best practices at our cyber security conference.
View All Speakers
Uniting the Region's
Top IT Security Leaders
Security Edge is an invitation-only conference that brings together technology executives from the region's most influential Enterprises and Government organisations.







An Interactive Day with Leading Security and Risk Stakeholders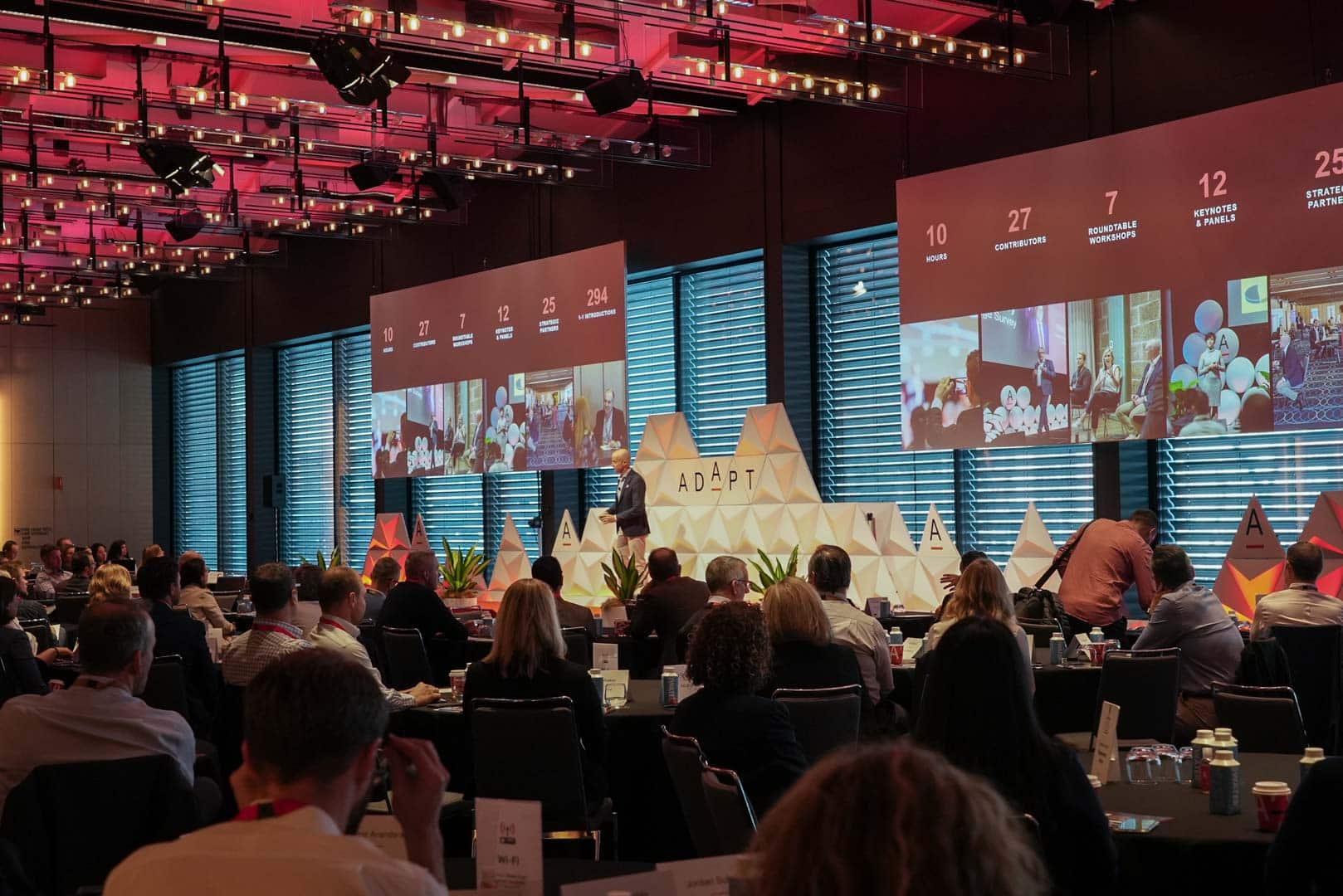 Hear from the experts, draw upon the collective intelligence of our region's top CISOs and learn the next steps from others on similar journeys.
Participate in cross-industry roundtable discussions and networking to inspire new ways of thinking and share ideas amidst emerging challenges.
Register you interest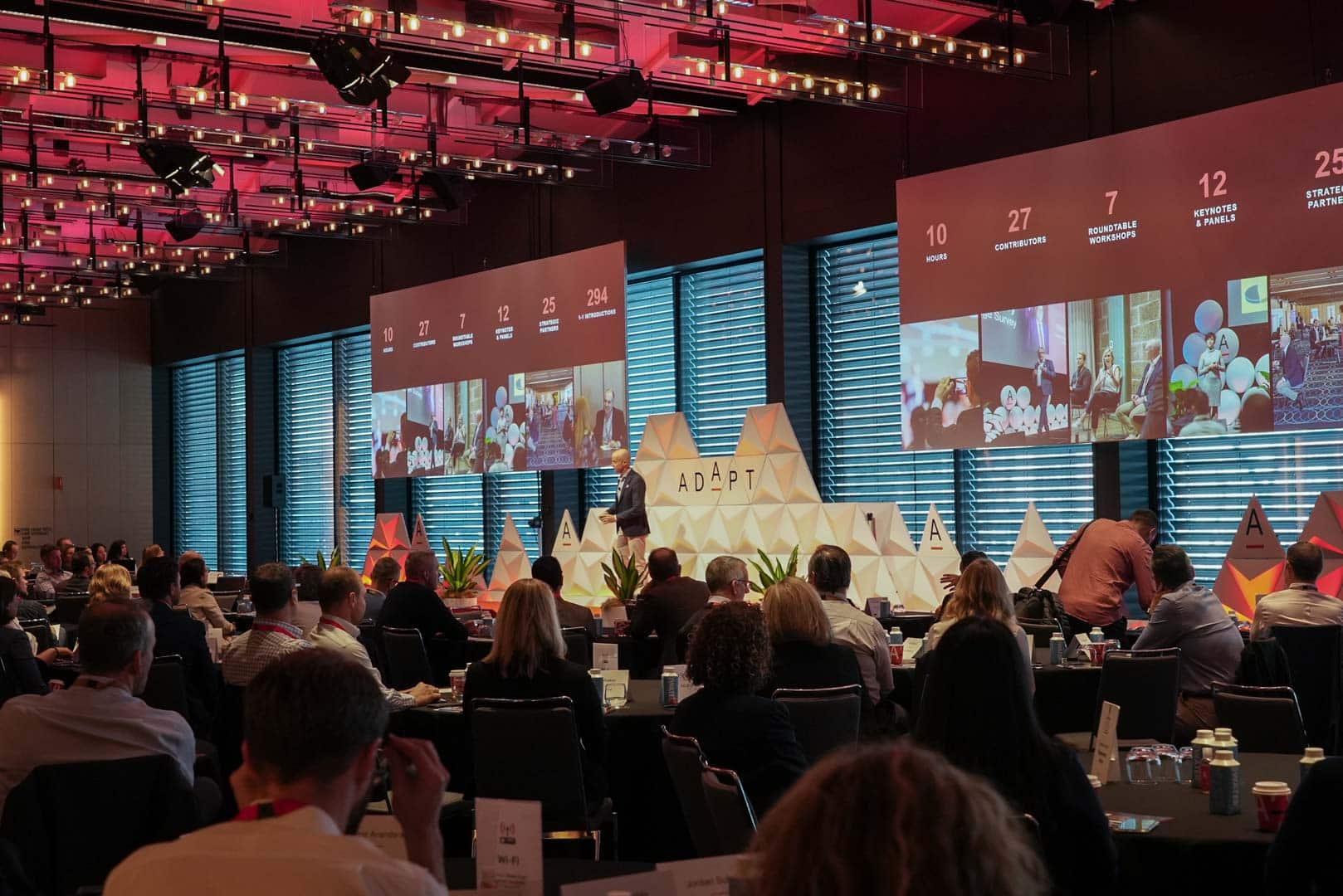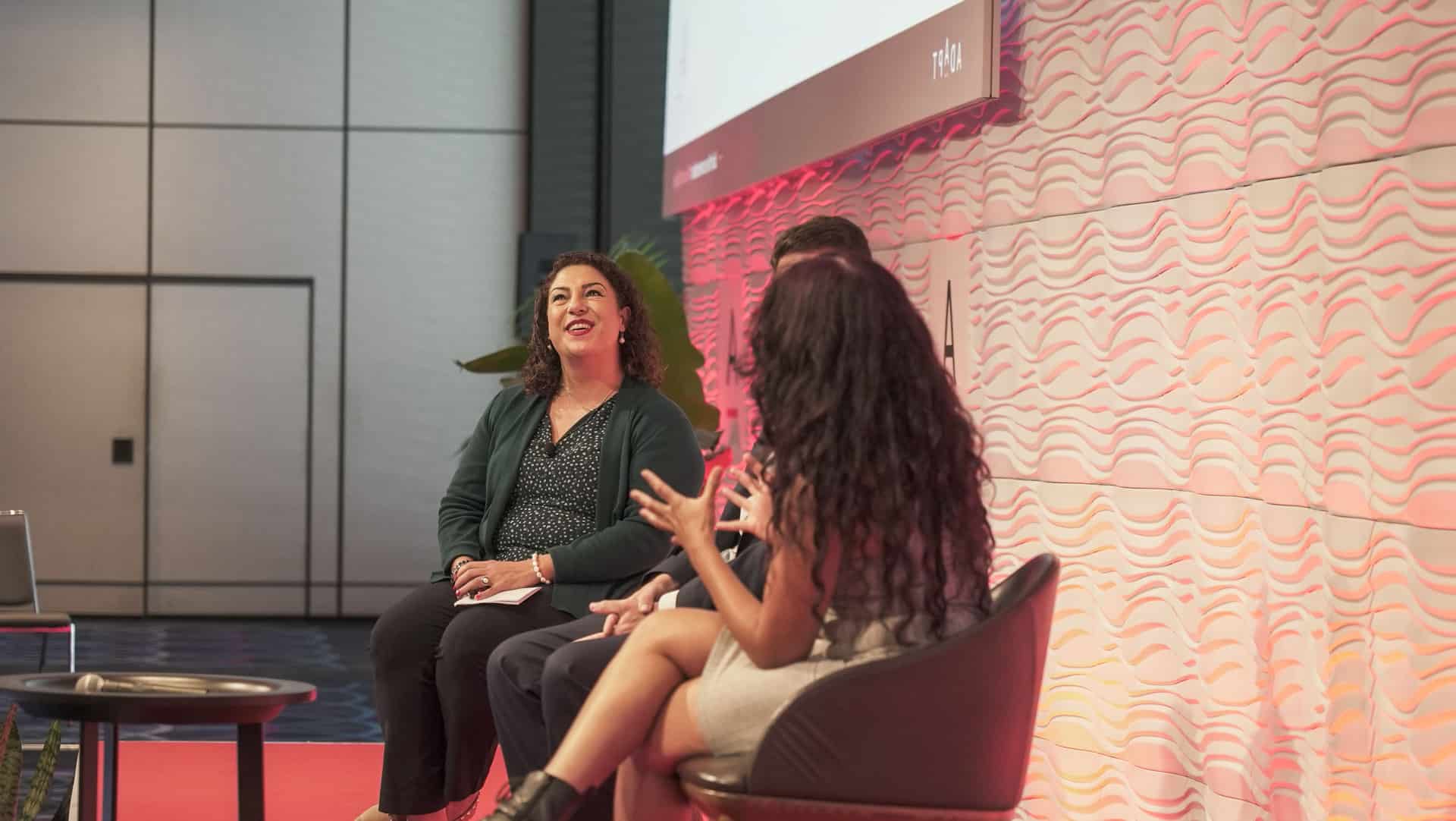 The Benefits of Attending Security Edge
Forge Connections with Peers
Boost your capabilities by establishing trusted connections with expert stakeholders and high-calibre peers. Every delegate must qualify to join our exclusive community of industry professionals.
Tailor Your Experience
Choose your journey through a selection of keynotes, panel sessions, roundtables and workshops, aligning our content with your tactical and strategic needs amidst the evolving landscape of cyber threats and cybercrime.
Gain Actionable Insights
Learn from global speakers who equip you with their experience, providing you with the tools and competence you need in risk management and cloud security.
Engaging in Vital Discussions on Key Themes
01
Risk Culture: Quantification, Appetite and Management
2023 needs an integrated enterprise wide, risk-based approach. Is the organisation thinking deeply and building the right culture of risk? How do we navigate unique operating contexts and risk profiles if risk is siloed in multiple roles?
02
Cyber Crisis Preparation and Operational Resilience
Beyond the 'Identify, Protect, Detect', how to be fit-for-purpose for the inevitable Ransomware and Incident Response? Ensuring BCP and Recovery with minimal complexity.
03
Effective Cyber Security Metrics and Reporting
Enterprise Security Strategy requires improved cyber capabilities, posture, policy and protections to close the gaps. How best to measure and report on cyber metrics and maturity ratings? How to ensure the data aligns with organisational objectives?
04
Identify, Protect and Leverage the Crown Jewels
Where are your key information assets? How to classify, uplift and protect the controls around them while still ensuring easy access? What if the data is in multiple clouds?
05
Team Performance: Build, Attract and Retain the Best
How can you and your teams thrive while doing more with less? How to build a network of high performance and engagement from all your stakeholders?
06
Cyber Stress: Protecting Mental Health
The intense tactical environment of cyber operations has a detrimental impact on frontline teams. What are the proven support structures for mental resilience? A workshop with Cybermindz.
07
Improving your Persuasion and Negotiation skills
It isn't just about getting funding. How to cut through with busy executive leaders and the Board? How to understand your culture, tell a story and best frame your messaging?
"
Security Edge has to be the standout event for those leading security teams in Australia. The speakers and content are diverse and relevant across all industries."
Senior Manager, Information Security,
Clayton UTZ
"
An event with great opportunities for networking and valuable 1:1 sessions. The content is so relevant to the Australian cyber market and current economic situation."
CISO,
Ausgrid
"
Hits the bullseye every time with a collection of some of the best minds from across the industry.
CIO,
Catholic Education Office Archdiocese of Canberra and Goulburn
"
A valuable day with peers, great presenters and streamlined interaction with vendors. Great to be back to face-to-face interactions."
CISO,
Suncorp
"
Amazingly well run operation. The guest speakers were thought provoking, knowledgeable and enthusiastic about their topic. Another great event!
Research Science Cloud Manager,
Defence Science and Technology Group
Past Partners
Diamond Partner

Platinum Partners






Gold Partners






Silver Partners














ADAPT
ADAPT exists to help Australia and New Zealand thrive commercially, now and for future generations.
For over 10 years, we have enabled this by connecting and equipping executives with the knowledge, relationships, inspiration and tools they need to gain advantage. With a deep understanding of modern business challenges, ADAPT deliver unique local research and advisory.
Our mission is to be the trusted source to connect, inform and equip our local community of business and tech leaders to make better decisions, faster.To be ADAPT is to Rise Above.
Go to Adapt.com.au