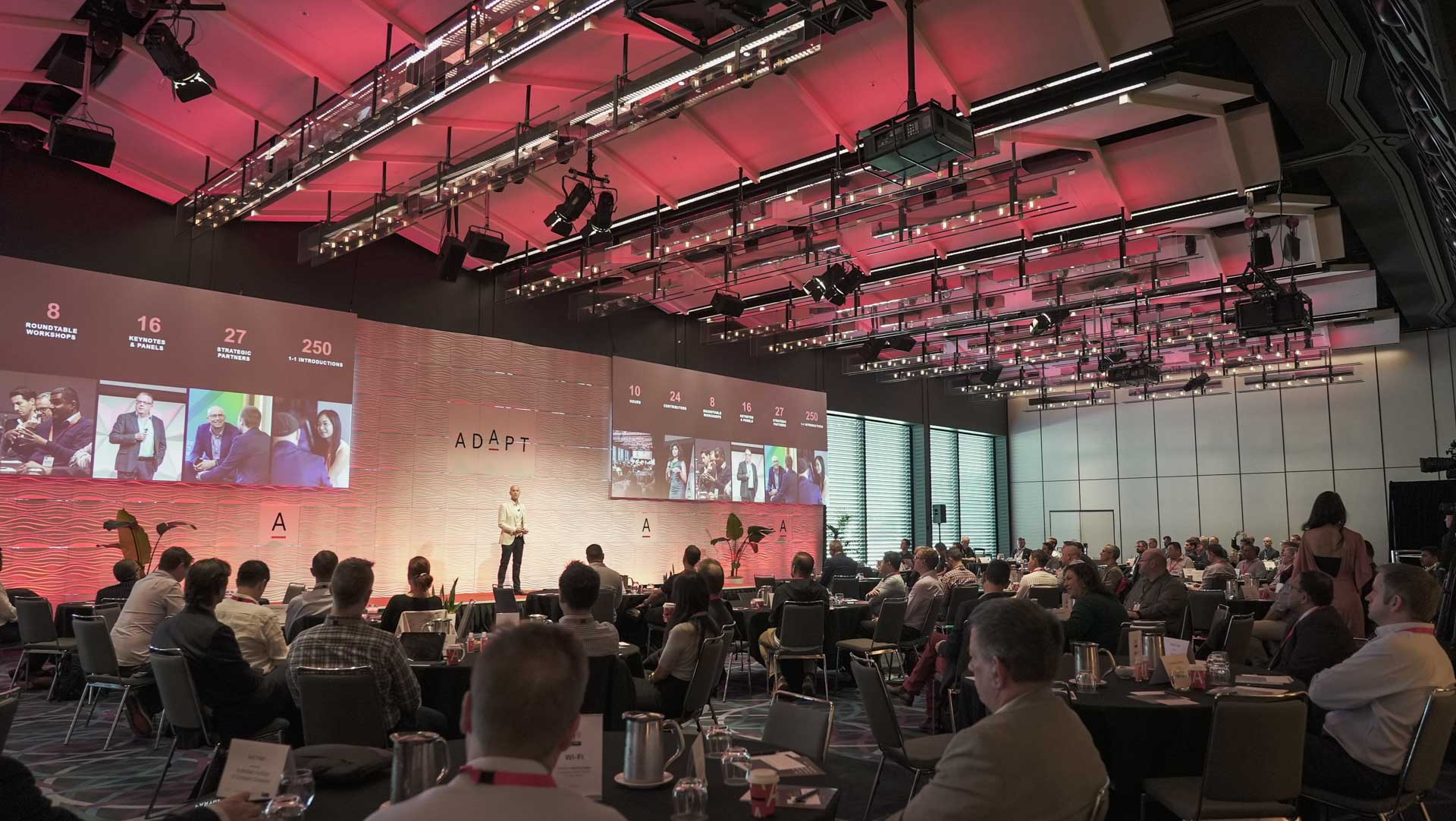 10 October, 2024 |
Grand Hyatt, Melbourne
Join Us at Security Edge
Bringing together a powerful agenda of experience and experts, codifying research and lessons learned to give our local security leaders practical ways to improve security posture, minimise risks and deliver in their ever-challenging roles.
Become a Partner
Organisations desire continued digital growth and agility for a distributed workforce
But they must ensure security, compliance and trust while improving risk culture and removing roadblocks to security success.
Connecting the Region's
Top IT Security Leaders
Security Edge is an invitation-only conference that brings together technology executives from the region's most influential Enterprise and Government organisations, including:







Security Edge gathers leading Security and Risk stakeholders for an interactive day.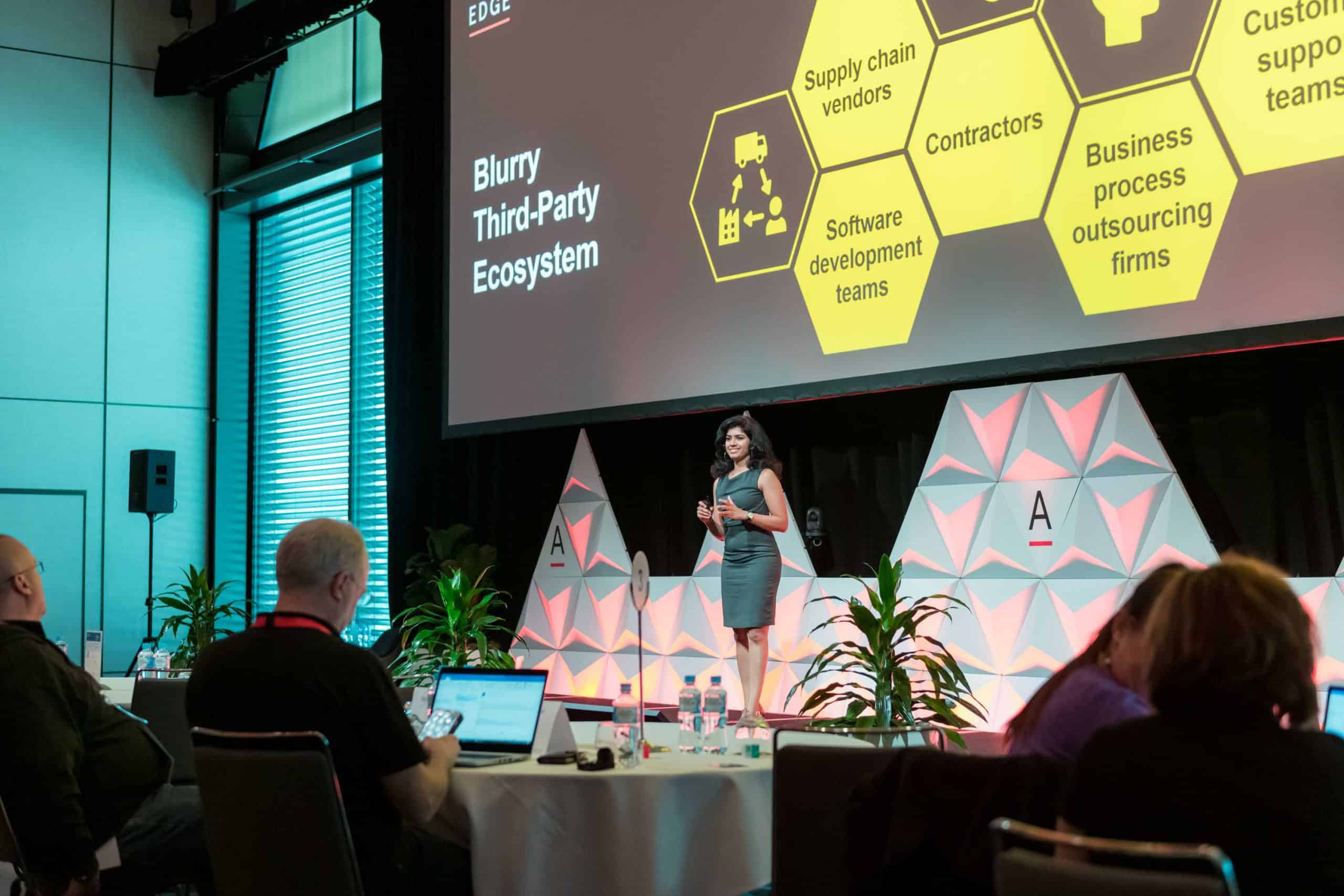 Hear from the experts, draw upon the collective intelligence of our region's top CISOs, and learn the next steps from others on similar journeys.
With complete health and safety compliance, we are finally able to meet again face-to-face to share war stories, validate and compare lockdown and distributed workforce strategies.
Register you interest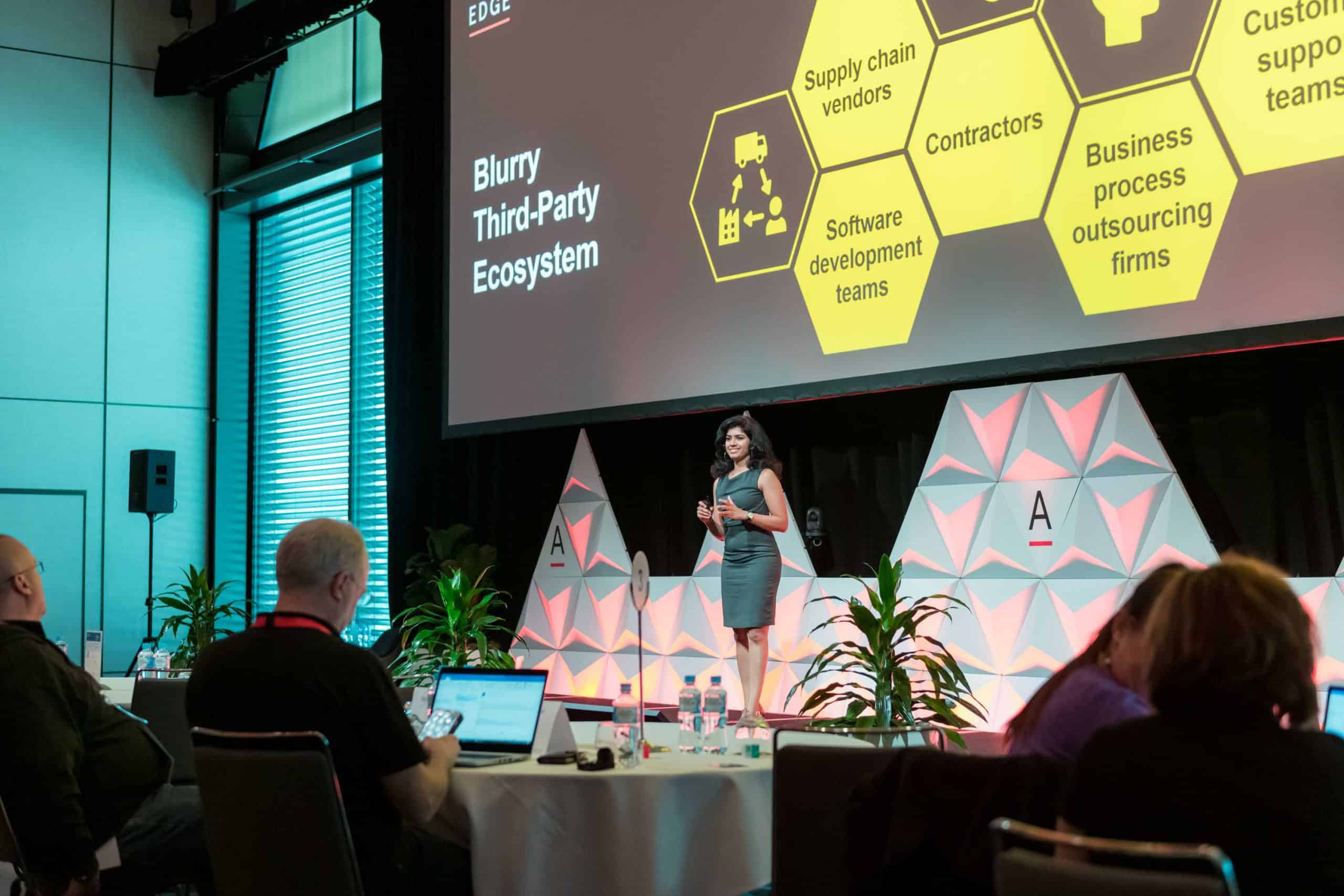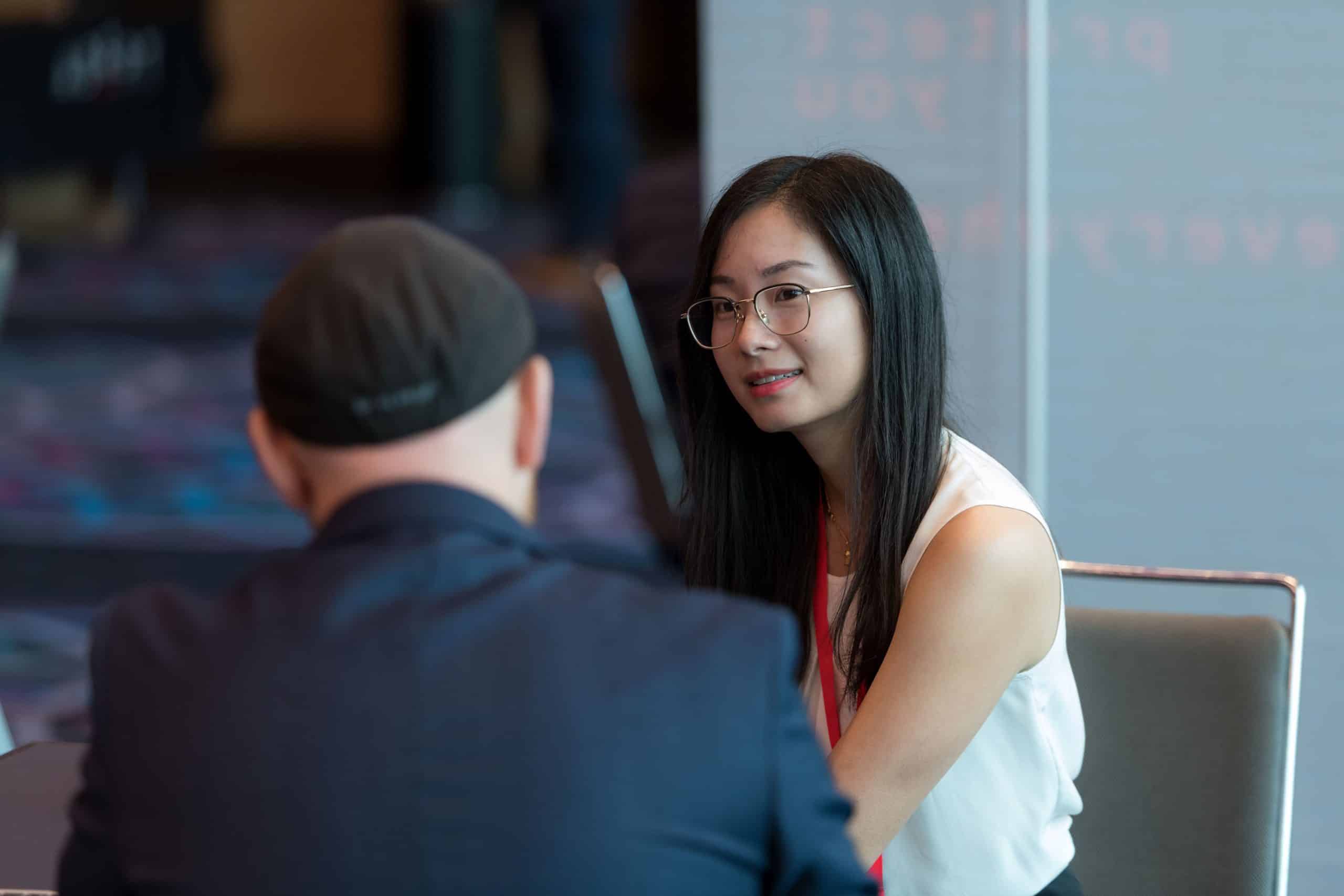 Why you should be here
Peer Introductions
Increase your own ability via a network of trusted connections by meeting with expert stakeholders and calibre peers. Every delegate must qualify to join the community.
Personalised Agenda
Self select your path through your choice of keynotes, panels, roundtables and workshops, perfectly aligning our content with your tactical and strategic needs.
Practical Insights
Global speakers ahead of you on the journey equip you with their learned experience, giving you the competence and tools you need.
01
The Trust Trinity: Structure in a Post-Globalised World?
The lack of digital trust in cyberspace accelerated the end of globalisation. On top of that, with advances in AI: how will we soon know if something is real or not? The Hon. Victor Dominello positions the essential Trust Trinity of Who? What? Why?
02
How will we become the world's most cyber secure country by 2030?
The goal will need strategies and capabilities to harden our nation, so Australia becomes an unwelcome operating environment for cyber criminals. What are they? How do we help reach this goal. starting with our organisational front line?
03
Disruption and Building the Capacity to be Cyber Resilient
The US-led Counter Ransomware Initiative will support effective detection, disruption and prosecution of cyber criminals. Australia leads the CRI working group into 'Disruption', and Robert Potter heads the group. Can't we disrupt the hackers since we outnumber the attackers?
04
How can you and your teams deliver across multiple departments with misaligned priorities?
Atlassian's Dom Price with tips on engaging across the organisational network of teams. Improve your stakeholder management, diplomacy and communications and leadership with the latest proven techniques.
05
Cyber Leadership, Credibility & Storytelling
How can you attain credibility when everything is outside of your control? They turn to or blame the CISO if things go wrong, but often they don't have the levers? How to build trust and the capabilities you need when things go wrong. How to build credibility with leadership team? How to narrate change and lead with a common language.
06
Moving from Risk Mitigation to Risk Intelligence
The latest legislation landscape and impact planning, including privacy, APRA CPS 230 & CPG 229. How do we move from risk mitigation to risk intelligence, accountability and an evolved culture of risk?
"
ADAPT events have a great cross section representation of the industry through speakers, partners and industry peers.
Senior Manager, Service Delivery,
Boral Limited
"
ADAPT provides relevant and region contextual advice that provides so much value when discussing with the boards and executives about what matters and what our industry is focusing on.
Chief Security Officer,
TransGrid
"
The venue was great and staff support excellent. I felt really engaged from before the event through walking in the door. The process to do survey and end up with itinerary was good.
Head of Cyber Security,
Cricket Australia
"
A great event that was relevant with lots of practical ideas to take back to the office.
Global Head of Infrastructure at Navitas
"
It is the most well-run event of the various Cyber Security events I have been to.
CISO,
Metcash
"
The keynote sessions including the Analyst feedback are very valuable. It's worth getting along and gaining insights from a research leader and with your industry colleagues, and the roundtables are worth attending for open insights.
CIO,
Redkit
"
The event was excellently run, and at times I felt like a VIP because people were collecting me for meetings.
Cyber Security Analyst, Governance Risk & Compliance,
TAL
"
ADAPT staff make sure everything runs like clockwork, that we are in the right place at the right time, that we have every opportunity to talk with the people that can help us most and that we are comfortable in doing so. The program is current and the research relevant.
Acting CEO,
CeNET - Catholic Education Network
"
Extremely well organised and great quality speakers. All the staff are very helpful and polite.
CIO,
Catholic Healthcare
"
Content and speakers were on the mark.
Head of Security,
NEXTDC
"
A well run and coordinated event with experienced and insightful speakers and vendors.
Head of EUC & Security,
Clayton Utz
Past Partners
Diamond Partner

Platinum Partners



Gold Partners






Silver Partners











ADAPT
ADAPT exists to help Australia and New Zealand thrive commercially, now and for future generations.
For nearly 10 years, we have enabled this by connecting and equipping executives with the knowledge, relationships, inspiration and tools they need to gain advantage. With a deep understanding of modern business challenges, ADAPT deliver unique local research and advisory.
Our mission is to be the trusted source to connect, inform and equip our local community of business and tech leaders to make better decisions, faster.
To be ADAPT is to Rise Above.
Go to Adapt.com.au