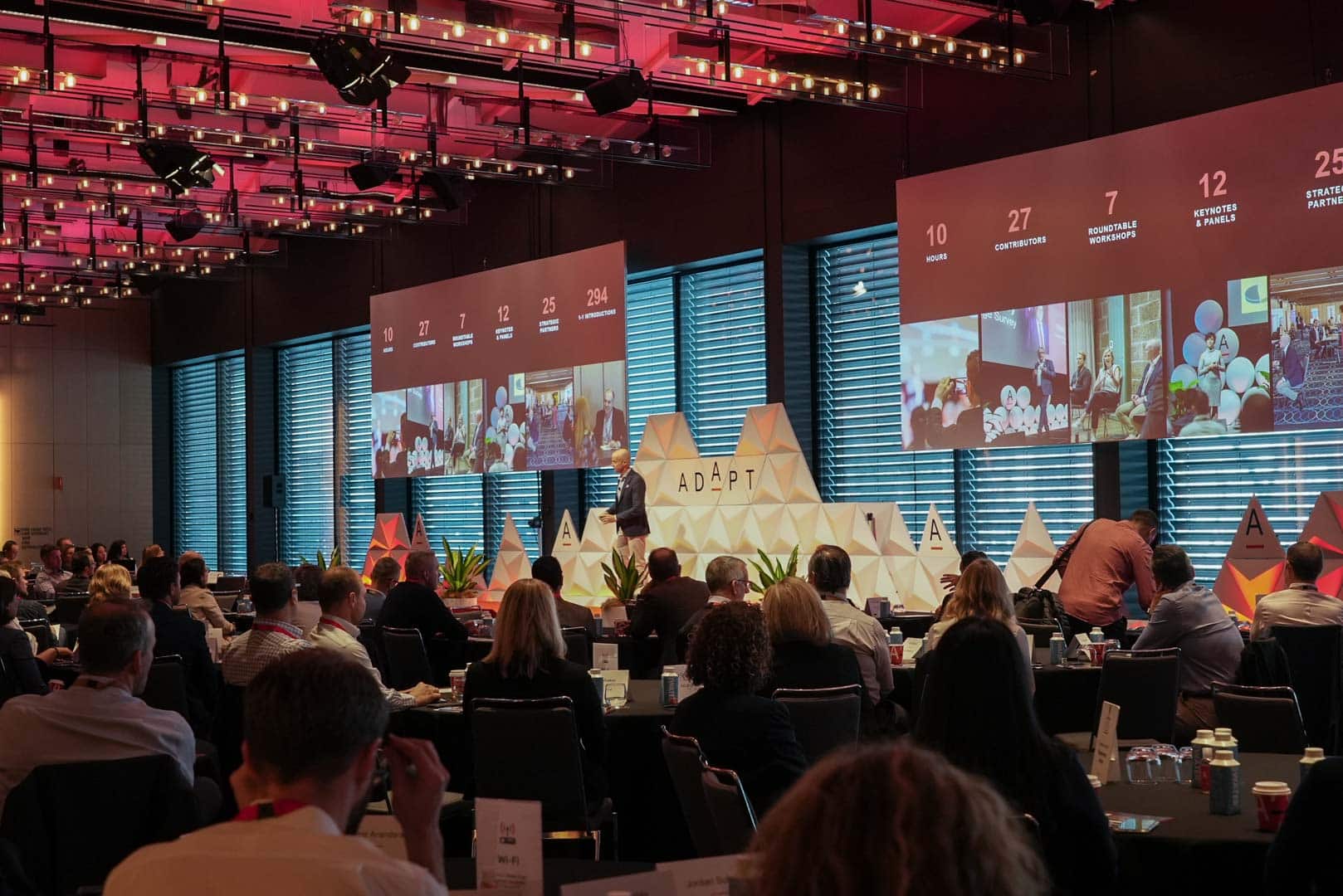 6 June, 2024 |
Grand Hyatt, Melbourne
Join Us at Digital Edge
Collaborate and learn with 130 Heads of Digital Transformation and CX leaders driving digitisation, efficiency and experience.
Become a Partner
Australia's digital and CX leaders are in the driving seat.
Now is the time to drive a strategy and sustained agenda for successful modernisation, innovation and agility.
Past Speakers
Harness the collective intelligence of the world's foremost thought leaders to learn best practices and be inspired.
View All Speakers
Connecting the Region's
Top Digital Leaders
Digital Edge is an invitation-only conference that brings together digital transformation leaders from the region's most influential Enterprise and Government organisations, including:









Digital Edge gathers leading data and technology stakeholders for an interactive day.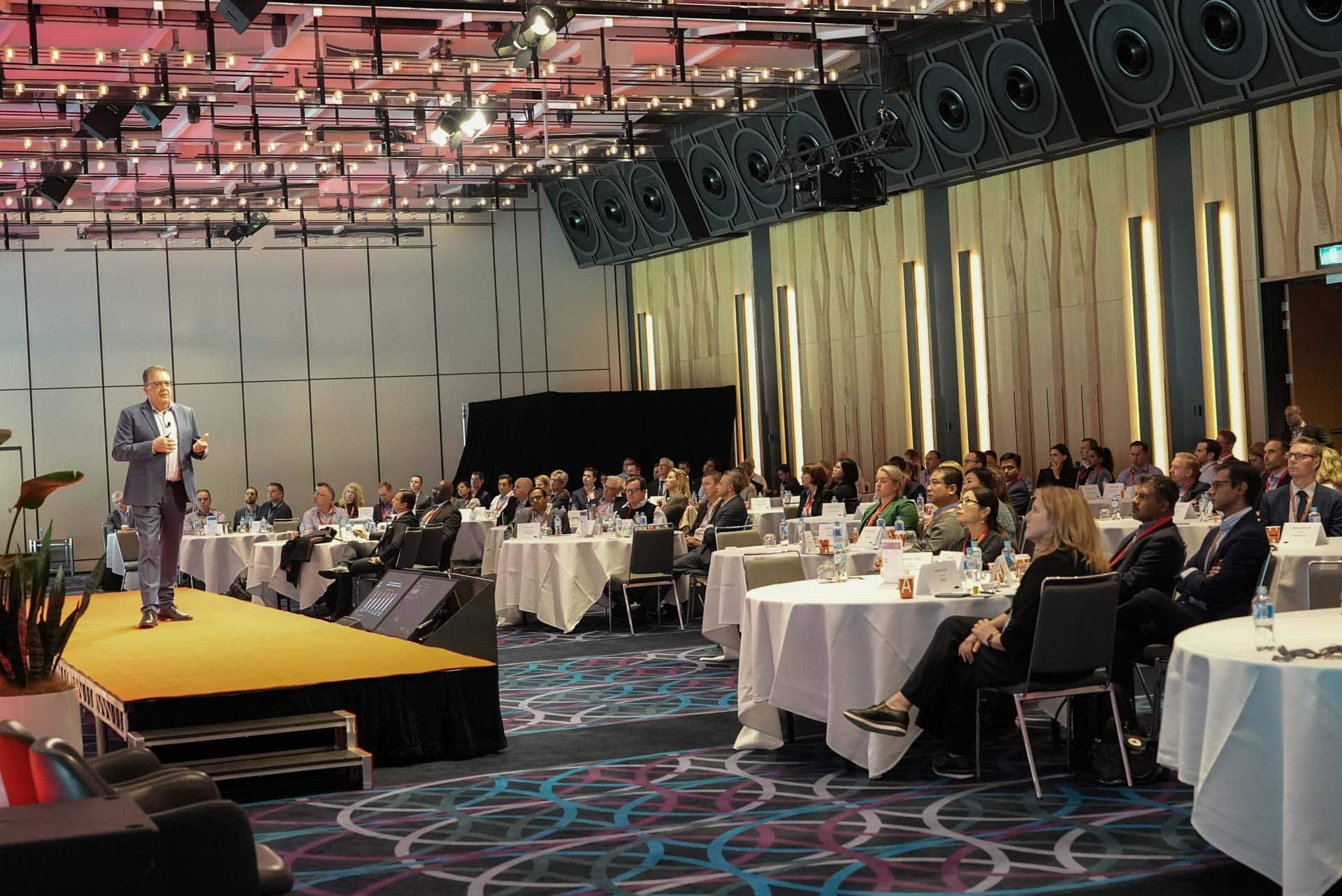 Hear from the experts, draw upon the collective intelligence of our region's top digital transformation leaders, and learn the next steps from others on similar journeys.
With complete health and safety compliance, we are finally able to meet again face-to-face to share war stories, validate and compare lockdown and distributed workforce strategies.
Register your interest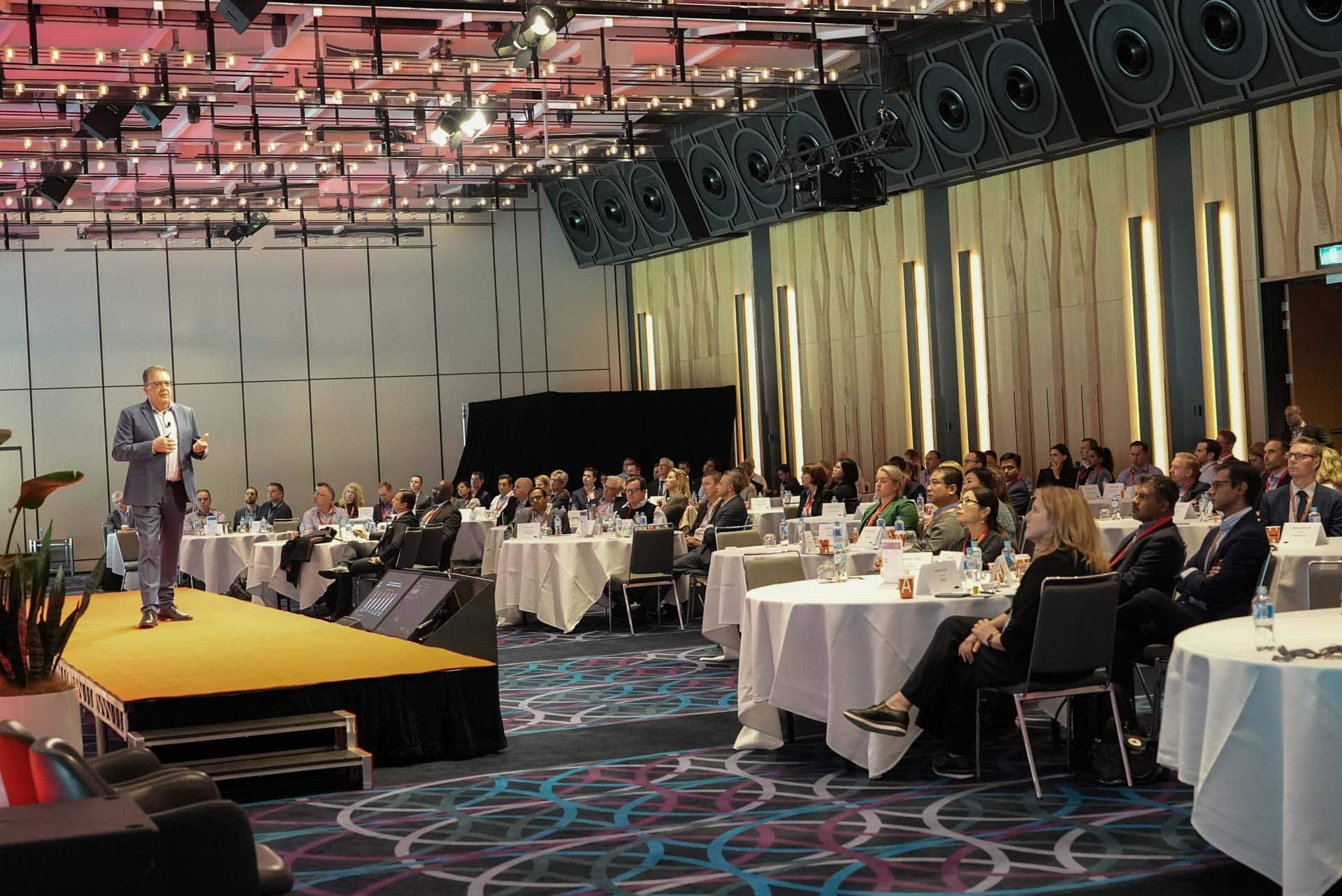 Why you should be here
Peer Introductions
Increase your own ability via a network of trusted connections by meeting with expert stakeholders and calibre peers. Every delegate must qualify to join the community.
Personalised Agenda
Self select your path through your choice of keynotes, panels, roundtables and workshops, perfectly aligning our content with your tactical and strategic needs.
Practical Insights
Global speakers ahead of you on the journey equip you with their learned experience, giving you the competence and tools you need.
01
MIT's 4 drivers to solve the Organisational Rubik's Cube
Organisations are not designed for the digital era and must reorganise, several times if they are to survive this decade. MIT have identified the types of organisational surgery required to reduce internal complexities and capture more value.
02
The bottom-line returns from modernisation
ADAPT's latest Australian research shows that on every metric the CEO and CFO want to see, dedicated investments into digitisation and modernisation are leading to revenue growth, profit margins, EX, CX, innovation and more. How do you compare? Do you have the support and resources you need?
03
Who are Australia's top performing enterprise and government organisations?
Who are the leaders of Digital Excellence in our region? What are they doing differently? What have they learned? Who is integral to their success? We codify their collective experience and lessons to help accelerate your digital transformation, EX and CX journeys.
04
How to create a unified Digital vision and sustainable change?
Our community of Digital and Tech leaders say barriers to success are misaligned priorities, lack of modern metrics or visibility, slow time to value, resistance to change and poor adoption. How can you create more agility while ensuring uptake and return from existing investments, to help ensure future budgets.
05
Harnessing emerging tech and the Art of Future Thinking?
Beyond hype, we face a profound wave of disruptive new tech that must be evaluated, piloted and operationalised – before we fall behind in skills, services and experience. If knowing the future is the ultimate competitive advantage then being able to think like a futurist must be one of the most important skills for modern business leaders.
"
One of the most well organised conference I have attended. I found the context and data very relevant to my current organisational priorities and situation.
Associate Director, Education Technology at University of Sydney
"
I came away from the event so invigorated and, what was even better was that I could apply insights gained from the event as soon as I got back to my desk. I really recommend it.
GM Digital Communications at Redkite
"
The quality of presenters and the opportunity for peer and vendor engagement is second to none.
Head of Information Services at Catholic Education Office, Diocese of Parramatta
"
The content is exactly what we need to get an insight into how other organisations have been successful, as well as the challenges they faced.
National Head Enterprise Applications at Australian Catholic University
"
The content was thought provoking and backed with practical, real world application and learnings. I had great collaboration with other peers to share further challenges and potential solutions.
General Manager Architecture at Fletcher Building
"
Digital Edge was a really well run with great speakers and interesting opportunities to connect with peers and industry experts.
Chief Digital Officer & Vice President Digital at University of Canberra
"
Topical and insightful with practical takeaways from each keynote session. The event was extremely well organised and run.
Global Head of Delivery, Customer Solutions at Toll Holdings
Past Partners
Diamond Partner

Platinum Partners





Gold Partners





Silver Partners












ADAPT
ADAPT exists to help Australia and New Zealand thrive commercially, now and for future generations.
For nearly 10 years, we have enabled this by connecting and equipping executives with the knowledge, relationships, inspiration and tools they need to gain advantage. With a deep understanding of modern business challenges, ADAPT deliver unique local research and advisory.
Our mission is to be the trusted source to connect, inform and equip our local community of business and tech leaders to make better decisions, faster.
To be ADAPT is to Rise Above.
Go to Adapt.com.au