Agenda
Wednesday, 26 May 2021
07:45 - 08:30
Registration & Check-in
Secure your seat in the keynote room for the day.
08:30 - 08:45
Welcome to the 6th Digital Edge: Scaling Digital First Strategies & CX Agility
Jim Berry
- CEO at ADAPT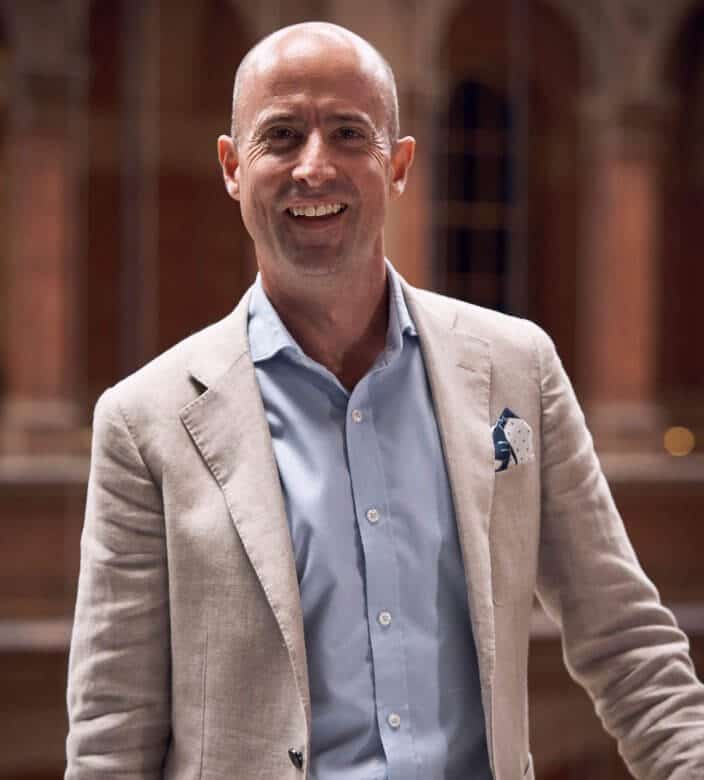 Read More
Australia is experiencing rebounds in business and consumer confidence, helping maintain our V-shaped recovery, but the ways we operated in the past may no longer serve our business or customers.
The silver linings of the pandemic include accelerated digital projects and maturity, alongside the reduction of several pre-existing barriers to transformation. Now we must adapt to doing business in this new experience-centric future.
On these foundations, Chief Digital Officers and CX strategy leaders can execute a digital-first strategy for increased process digitisation and a renewed focus on digital product offerings and services and enabling distributed teams. The aims are driving engaged experiences, personalisation and innovation for customers and the workforce, both seamlessly and at scale.
08:45 - 09:05
ADAPT Research: The Collective Intelligence - insights from the Digital Edge survey
Matt Boon
- Director of Strategic Research at ADAPT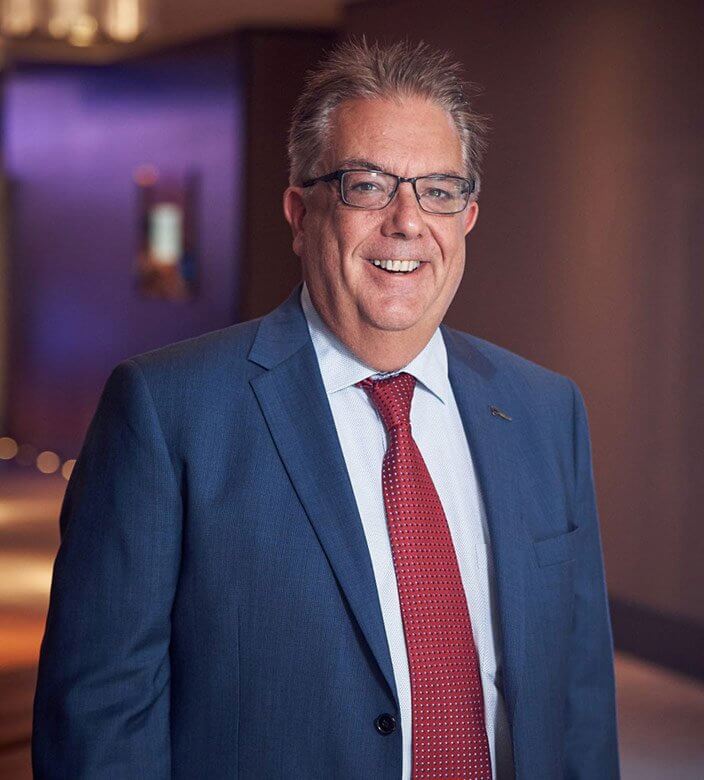 Read More
ADAPT's research and advisory leadership team reveal the latest local fact-based insights, based upon 10,000 conversations and over 1,000 detailed surveys of our region's executive digital and IT leaders. Matt reveals the core findings distilled from your aggregated pre-event surveys and those of your executive CFO and CIO peers.
09:05 - 09:50
Australia 2030. Where the bloody hell are we?
Rocky Scopelliti
- Futurologist | Author | Professor | Board Director | Chief Scientist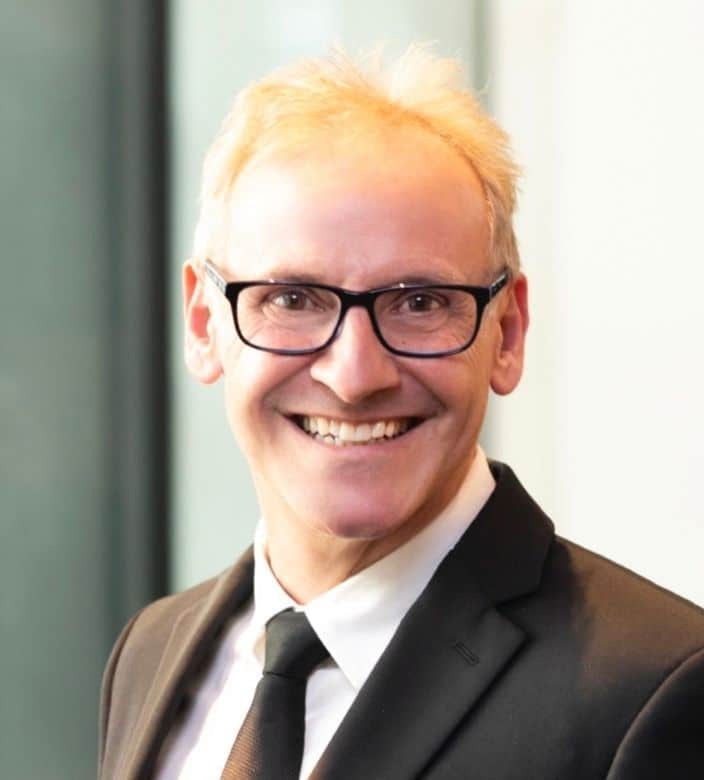 Read More
Wondering what is on the 'other side' of COVID-19 and what Australia might look like in 2030? Rocky details predictions about the decade ahead.
By invitation, 673 Australian professionals (170 classified as CEOs, Chairman, Board Directors) participated in this ground-breaking and Australian-first quantitative and qualitative study conducted before and during the eye of the COVID-19 storm.
It considered our attitudes towards the decade ahead and how those changed during the COVID lockdown.
Rocky Scopelliti is a world-renowned futurologist. His pioneering behavioural economics research on the confluence of demographic change and digital technology, have influenced the way we think about our social, cultural, economic and technological future.
09:50 - 10:20
Reinventing Work - New Imperatives for the future of working
Matt Boon
- Director of Strategic Research at ADAPT
Cal Henderson
- Co-Founder and CTO at Slack
Michael Morris
- VP of Engineering, AP Money at Afterpay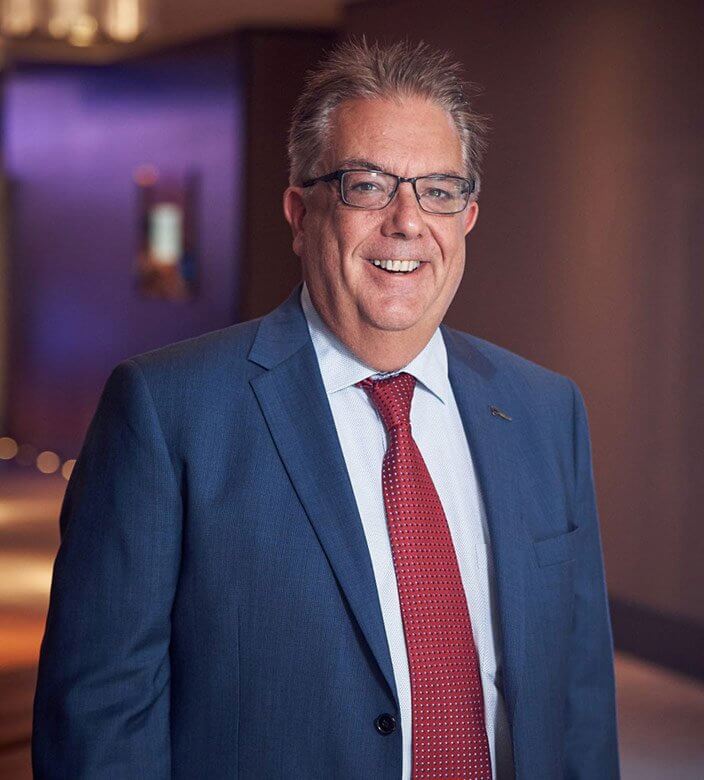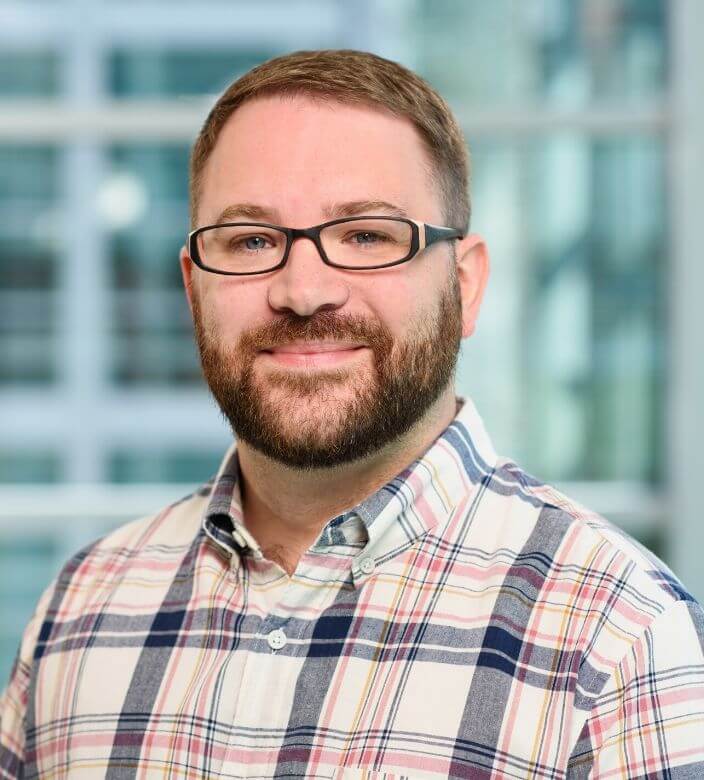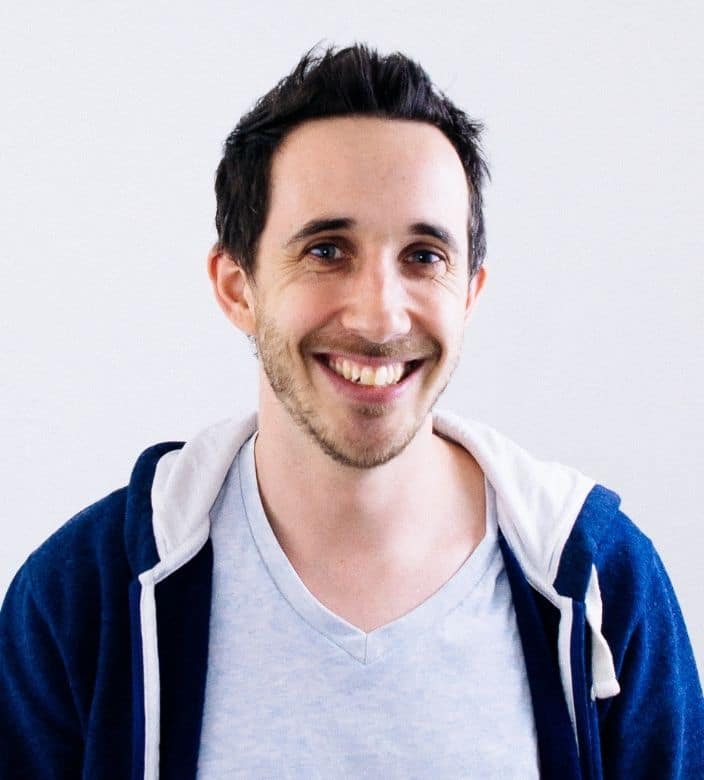 Read More
Matt Boon interviews Michael Morris, VP Engineering of AfterPay and Cal Henderson, Co-Founder and CTO of Slack (live from USA).
In the post-pandemic world, business leaders are re-engineering many aspects of work to thrive with a hybrid workforce. They're finding a better way.
As digital leaders implement their digital-first strategy, how should they think about creating an environment that's productive, collaborative and creates the best digital customer experience?
During this panel, Michael and Cal will explore:
The opportunity to rethink employee experience and what's possible in the workplace
Delivering with speed and scale across hybrid teams
Breaking down silos between digital, product and engineering teams
The digital HQ and the role of technology in effective collaboration
10:20 - 10:35
Refreshments Break
10:35 - 11:05
The Adaptive Leader: How to drive human centred change?
Lucy Chung
- CEO at NOBL Collective (USA)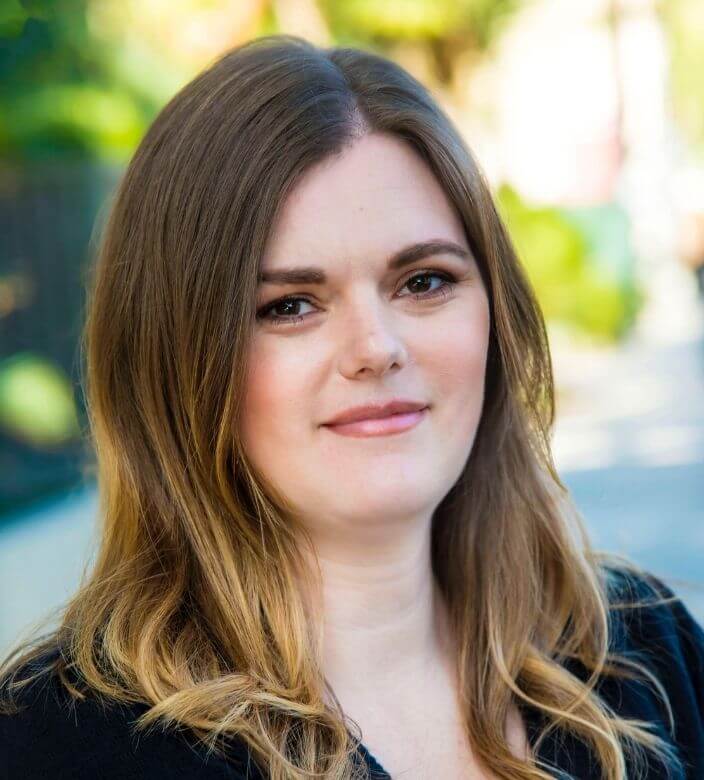 Read More
Traditionally change management has been handed to people top-down, often as a process-oriented afterthought. Instead, it should be rooted in meeting the people and stakeholders you will impact and hope to change, wherever they now are, then sympathising if they have the abilities, the positive provocation, and support they need to manage more change under lockdown.
Natural human tendency is to always resist change. So as a Digital leader, how do you face and understand that resistance?
To help, executives could evolve their approach to human-centred change: the psychology of change and understanding loss, all mapped to a distinctly people-centred approach that engages teams and stakeholders to play a more active, participatory role in shaping change that sticks.
Lucy is the Co-Founder and CEO of NOBL, a culture change organisational design firm originally headquartered in New York. Having just moved back to Sydney, she embodies a bias-to-action, using her experience in operations, HR, and organisational strategy to drive meaningful and lasting change.
11:05 - 11:25
The Intelligent Enterprise – Frontiers in Service-Orientated Strategies
Elisha Harrington
- Evangelist for the Chief Innovation Office at ServiceNow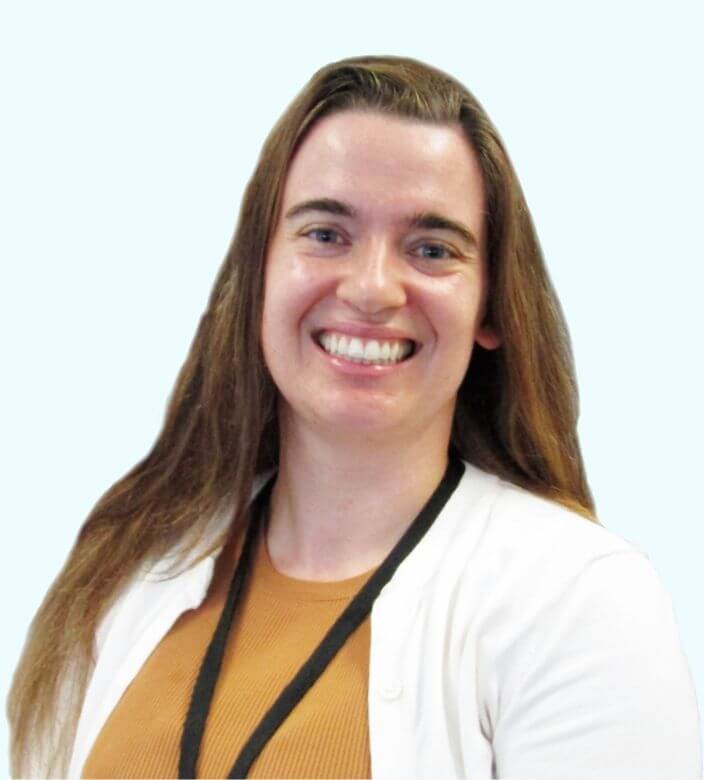 Read More
Join Elisha Harrington, Evangelist for the Chief Innovation Office at ServiceNow as she talks on the 4 key strategies for building the Service-Orientated Enterprise and how intelligent enterprises outperform the competition and accelerate value creation for the customer:
Integrated Operations: Scale across the entire enterprise to deliver on-demand services to customers, partners and suppliers
A Platform for Ecosystems – connecting internal and external networks to sustain growth
Re-defining Service: Create next generation intelligent data-driven experiences
Innovate the core: Deliver revolutionary products and services with the customer experience at the forefront
11:25 - 11:45
How a fishbowl is the future of transformation and employee engagement
Kylie McLean
- ANZ Garage Leader at IBM
Anthony Farah
- Managing Partner - Transformation Acceleration & Ventures at IBM Australia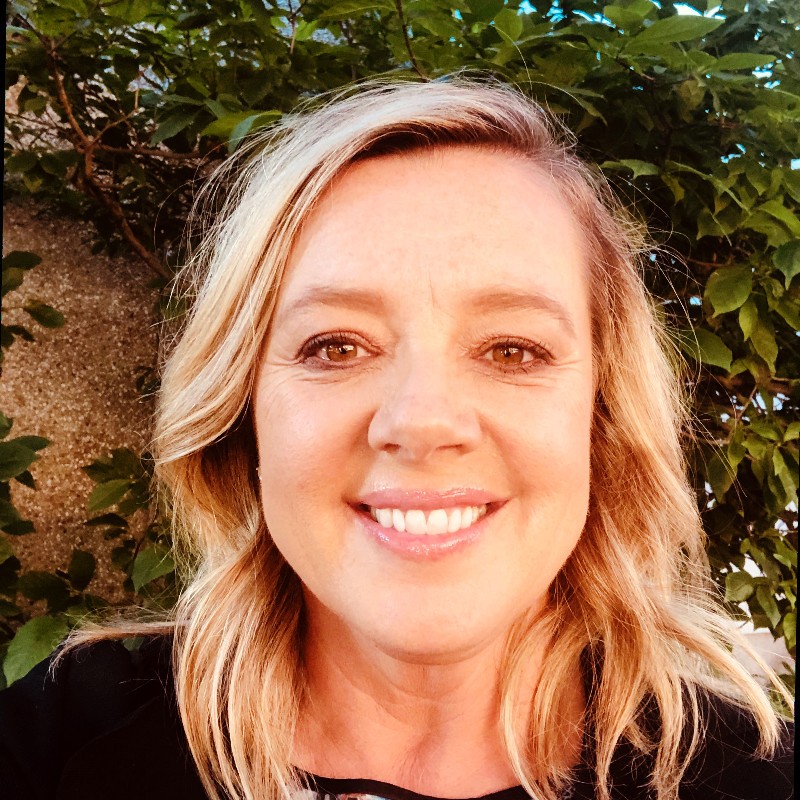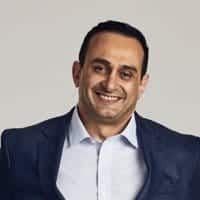 Read More
After experiencing first-hand the difficulty of random acts of digital innovation and enterprise-wide coaching approaches, some organisations are going back to "business as usual" with incremental improvement because they fell out of options. To create a culture of change, we established the Fishbowl.
A metaphorical fishbowl placed in the heart of the enterprise, with transparent walls for all to observe this new environment able to achieve the speed of startup whilst staying connected to the enterprise. Inside the Fishbowl, team members get to work in an operating model similar to startups, which means 'learning with purpose'
11:50 - 12:50
1-1 meetings with qualified Strategic Partners
Intelligently matched opportunities connecting the right people at the right time for the right reasons.
11:50 - 12:50
ADAPT Executive Insight Roundtables
Attend your pre-selected roundtable to participate in a peer discussion with confidence under Chatham House Rules moderated by an ADAPT analyst with subject matter experts.
Roundtable 1
Delighting customers at the Edge: Strategies for the keeping ahead of the "always-on" customer
with
Fastly
Read More
The pandemic saw a huge acceleration of uptake of digital services, with digital and online engagement becoming the new normal for many.
This poses significant opportunity for organisations, but also enormous digital stress, as this increased online customer base also brings an increased expectation in the experiences and services that come with digital customer experience.
Online Retailers historically lose up to $500,000 for every minute they are down
53% of users abandon mobile sites after waiting 3 seconds for loading
32% of customers say they will walk after one bad experience
So how can you realise the opportunities of this increased customer base, whilst staying ahead of the expectations needed to succeed?
Join us as we discuss how Content Delivery Networks gives you the freedom to customize delivery right at the edge and delight your users with the content they want at their fingertips.
Roundtable 2
Winning in the future of work: Why work management is key to enabling organisational agility and true collaboration
with
Asana
Read More
For many organisations, the abrupt shift to remote work triggered an increase in the adoption of collaboration tools and an acceleration of digital transformations. But despite their best efforts, teams are struggling to collaborate effectively due to a lack of clarity and inefficient processes.
So how can organisations address the challenges from the past year and become more agile, resilient and innovative moving forward?
In this session, Asana will outline some of the challenges, learnings and opportunities for organisations that have surfaced over the past year, sharing insights from Asana's annual Anatomy of Work Index and insights from a customer success story. By attending this roundtable, you will learn how to:
Enhance cross-functional collaboration for a distributed workforce
Increase visibility and enable greater productivity
Implement org-wide reporting so your organisation can move faster and work effortlessly
Roundtable 3
Evolve beyond digital transformation and modernise to deliver the ultimate customer experience
with
Switch
and Sitecore
Read More
In a new era of digital transformation, where 47% of CIOs in 2020 say the pandemic has permanently accelerated digital transformation, your customers and business are simply demanding more.
Digital transformations tend to look inward rather than realigning to the evolving needs of customers. Organisations need to evolve this and start modernising to survive in an experience-based economy. Customer-led digital experience in combination with adaptive business models is the opportunity to truly lead your industry.
Switch & Sitecore combine strategy, CX & technology modernisation to deliver what it truly means to evolve beyond digital transformation and realise your digital future.
Discover the 3 critical steps that every CDO & CIO must take as part of their organisation's evolution from digital transformation to CX modernisation.
CX Strategy 101 – What are the critical steps that organisations must get right before CX modernisation?
Measuring Value – What technology investments drive ROI and when can this be realised?
Digital Services – What does it take to increase agility and flexibility while decreasing risk?
Roundtable 4
The Fundamental Role that Payments Play in Digital Transformation
Simon Banks
- Director of Merchant Services at PayPal Australia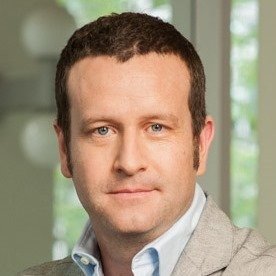 Read More
Payments strategy has become a key differentiator in the race to drive competitive advantage in new products, services and business processes. Some of the largest disruptions in recent times (think Uber, AirBNB and others) have all been enabled by innovation in payment strategies. Payments plays a critical role throughout the entire customer journey and is integral to any Digital Transformation project. Businesses need to think of payments as a piece of critical infrastructure and not view it as end point in the customer journey.
Join Simon as he discusses how payment innovation has the potential to be a competitive differentiator, is critical for driving best in class CX and UX, and how payments can define and change a whole industry.
Discussion points include:
Sharing consumer insights and trends around how Australians interact with payments and how their behaviours are changing.
Payment innovation and its potential to simplify and remove friction more than other parts of the customer journey.
How a well-designed digital payments strategy can create new revenue by attracting new customers, new actives, cross selling and driving loyalty.
The role of Crypto in payments
Tokenisation strategy and the potential to drive repeat purchases
12:50 - 13:45
Peer Networking Seated Lunch
13:50 - 14:20
Decentralised Technology, Web 3.0 and the shift in Digital Ownership
Glenn Gore
- Group CEO at Affinidi Group & Former Global Chief Architect of AWS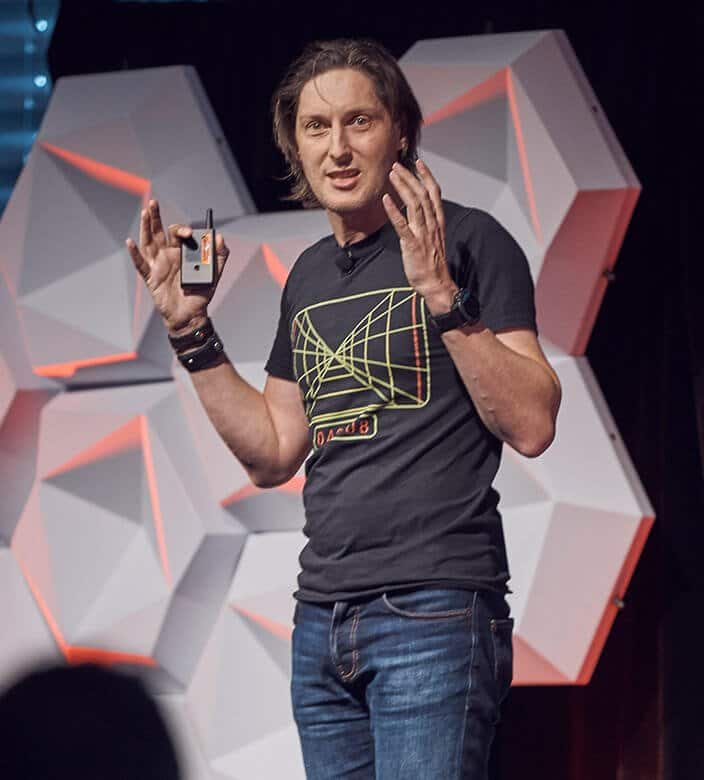 Read More
The last decade saw the rise of the data economy, simultaneously raising concerns around customer data ownership and privacy. The next decade will see the rise of Web 3.0, which will bring back data ownership to users and your customers, solving the long-standing challenges of surveillance capitalism.
With over two decades as a technology visionary and almost half of that in the heart of AWS, most recently as their global Chief Architect, Glenn creates architectural best practices for how to use cloud and innovation to transform businesses and disrupt new markets.
In this exclusive session, Glenn will discuss the future of 'decentralised' technologies and the next evolution of the internet – including Web 3.0, bitcoin, blockchain. These will create new virtual economies and potentially shift data ownership from the platforms.
What are the implications of this, for you and your customer? How do you act upon them in time?
The move from Centralised to Distributed to Decentralised
Data Governance challenges
The concept of digital ownership and self-sovereign ID
New business patterns are emerging. What is your role in taking advantage of the opportunities offered by the next steps of Web 3.0?
14:25 - 14:55
ADAPT Insights: CX Agility demands a Data Driven Organisation
Aparna Sundararajan
- Senior Research Strategist at ADAPT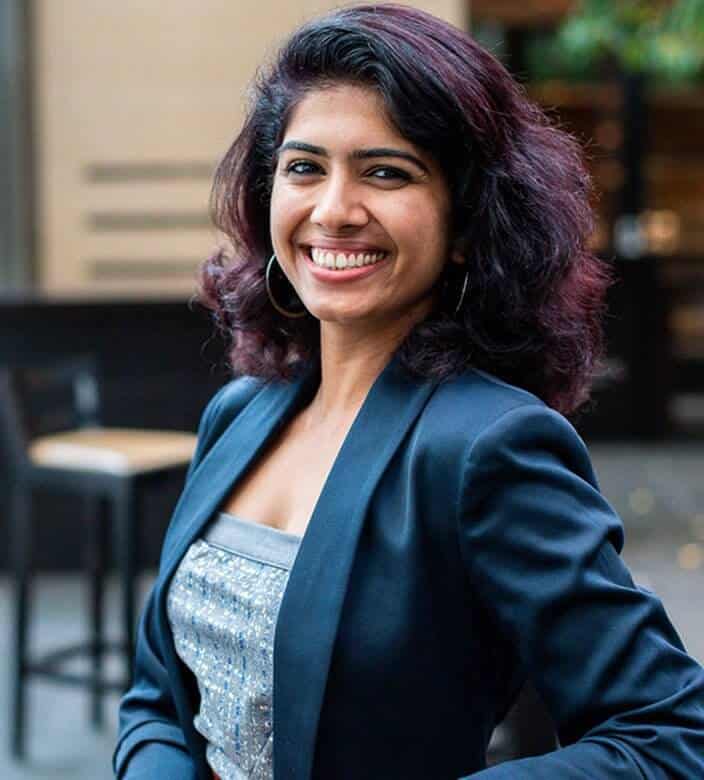 Read More
Organisations are using the 2021 restart to build and deliver products in new ways, to change underlying operating models, embed new analytics and efficiencies, reinvent service experience and boost retention. These are crucial steps if Australia is to face increasingly nimble leaders and new global competitors in our markets.
ADAPT's Q1 '21 surveys of over 300 local CIOs and Tech leaders put "improved customer experience" as their foremost initiative for 2021, followed by evolved compliance, automation and analytics.
However, 2020 also highlighted a national crisis in data management, policies and strategy which is slowing down the national economy – and the ability to embrace emerging ML and AI technologies which in turn unleash CX agility and personalisation.
The deepened focus on the digitisation of workplace, workflow, operations, service delivery and customer experience is opening a new chapter for information infrastructure and data architectures.
Future application delivery, customer satisfaction and competitive edge must be underpinned by intelligently deliver personalised services, automated through AI, and based on a single view of the customer, with all disparate data points integrated into one pool and enabling that vision.
The foundations must be built to enable the data-driven organisation. – so what are the strategies to execute that? What are the common local challenges? And what tactics will overcome them?
15:00 - 16:00
1-1 meetings with qualified Strategic Partners
Intelligently matched opportunities connecting the right people at the right time for the right reasons.
15:00 - 16:00
ADAPT Executive Insight Roundtables
Attend your pre-selected roundtable to participate in a peer discussion with confidence under Chatham House Rules moderated by an ADAPT analyst with subject matter experts.
Roundtable 5
Building Agility into the Customer Experience in a Digital World
Damon Zemanek
- Senior Director Sales at Zendesk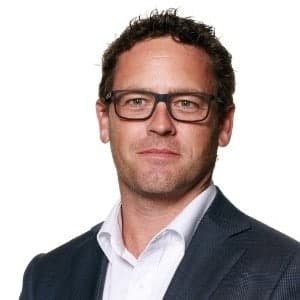 Read More
Organisations all over Australia and New Zealand are bracing themselves for a new transformative era of CX. Although improving customer satisfaction remains a core area for business success, with budgets being tightened, delivering a rapid ROI in CX initiatives is even more critical.
At this digital roundtable, we will discuss the following:
What will CX look like in the future? How can businesses get ready to provide it?
How do you calculate the link between the experience customers have with their brands and what they end up spending?
How can you invest smarter in customer experience, resulting in a quicker and more precise ROI?
As a senior member of Zendesk Asia Pacific's Go To Market and leadership team, Malcolm Koh is responsible for helping existing customers scale their business through customer experience.
As Customer Experience Strategist and Customer-in-Residence for Asia Pacific, he works closely with Zendesk's existing and potential customers, while maximizing superior customer experiences to build customer-centric strategies.
Prior to joining Zendesk, Malcolm was Head of Customer Experience at Grab Singapore, one of the brand's largest and most important markets in its burgeoning regional network.
Malcolm has worked with some of the world's most customer-centric brands for over 15 years in various customer service roles, spanning a myriad of industries including retail, airlines, hotels, banking, financial services, game changing start-ups and software
Roundtable 6
Remote Working and Overcoming the Data Deluge
with
Opentext
Read More
Remote working during COVID-19 has been viewed as a massive success in Australia. But what happened to my corporate data during lockdown? Am I really getting the maximum value and returns from my data?
This roundtable discussion will focus on the perceived successes of remote working in Australia during lockdown, but also address some of the "hidden challenges" that customers are sharing with OpenText since lockdown began.
We will question how reliable your data governance is when working remotely, particularly for governance-heavy industries like Finance, Mining, Utilities and Public Sector. We will also delve into the challenges of finding data. One customer has equated this with trying to find a needle in a pile of needles…of unstructured data!
Discussion points include:
What has worked well and what technology challenges did you experience during the peak of Covid-19?
How confident are you that on-premise data governance rules were adhered to by employees during lockdown?
Managing information governance, and ensuring compliance to data privacy regulations, especially when accessing customer information remotely.
Harnessing the potential value from your information assets to provide better visibility and insights into customer trends to help grow your business.
Is your content repository just that, or is it a potential goldmine of information for making better decisions, upselling or regulatory compliance?
Roundtable 7
Taking Prioritisation to the next level – Hacking the Eisenhower matrix
Aparna Sundararajan
- Senior Research Strategist at ADAPT
Lucy Chung
- CEO at NOBL Collective (USA)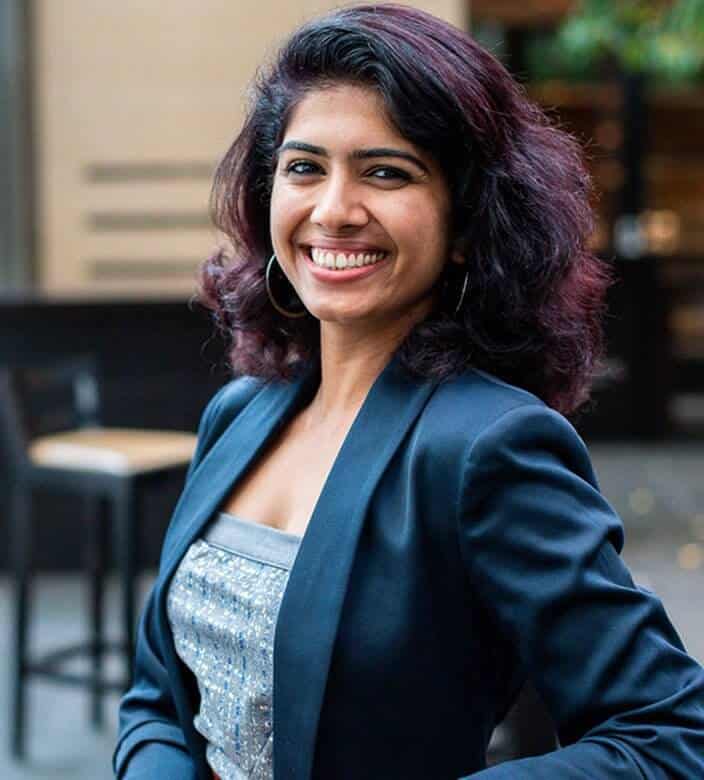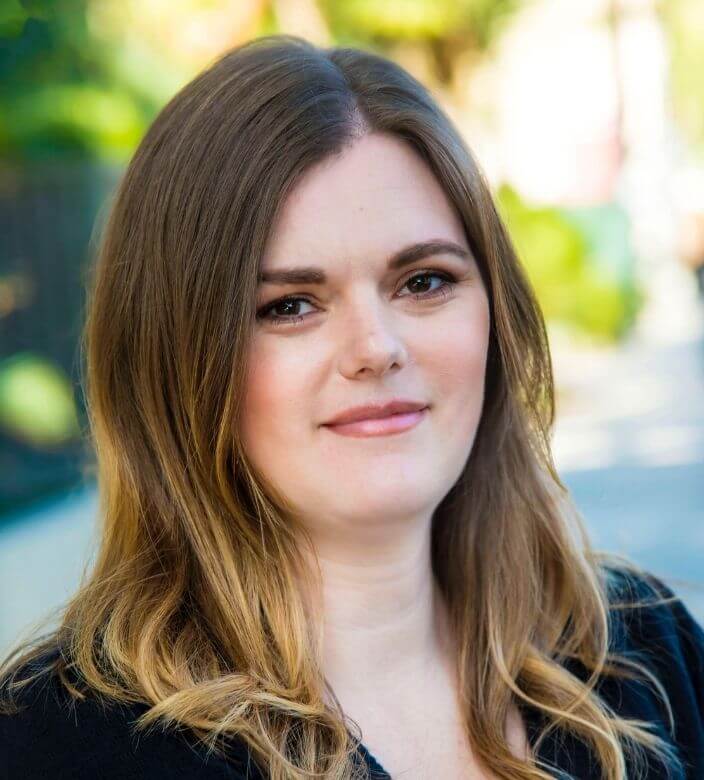 Read More
As you weigh the urgent and the important in order to prioritise your week or your team's backlog, you may need new methods to force decision-making and focus.
Chances are you've tried using an "Eisenhower Box" – a matrix that helps you determine what's urgent and truly important. The tool as we know it first appeared as the "Time Management Matrix" in Stephen Covey's 1989 book, "The 7 Habits of Highly Effective People".
Increasingly as we run this activity, a frustrating phenomenon occurs: everything ends up being urgent and important. Teams refuse to drop projects, claiming they'll just do them anyway, or that they have to get done regardless.
Instead of helping the team prioritise, the exercise reinforces their haste, waste, and lack of focus – cementing a list of activities that are impossible to accomplish and thus ensuring the conditions for burnout and disengagement.
So, what's to be done to prevent this inability to prioritise? Join Lucy Chung for this practical workshop and learn ways to lead your department, organisation and team's ability to prioritise.
16:05 - 16:35
Creating a Future Ready Workforce: What does 'Culture' look like now?
Dr Kristine Dery
- Research Scientist at MIT CISR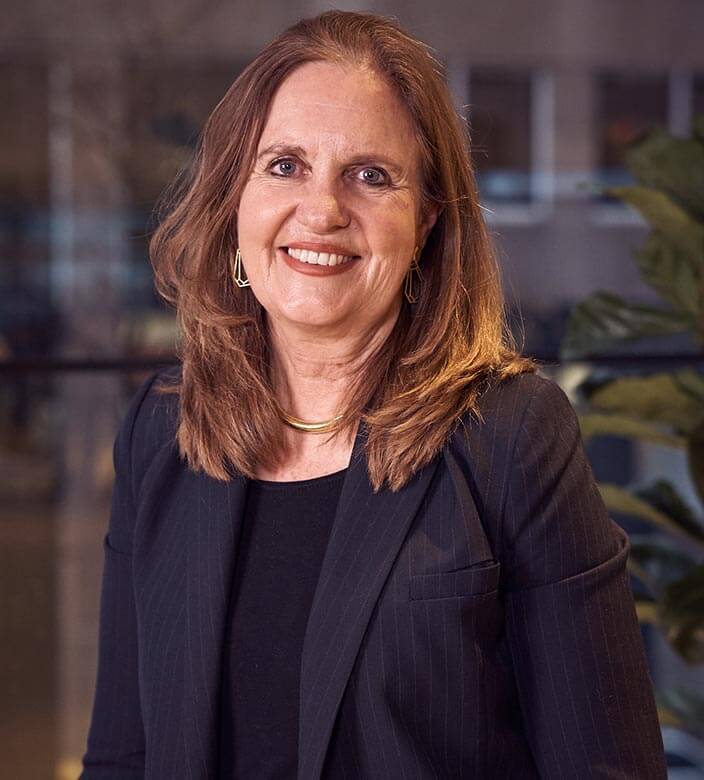 Read More
The last 12 months have not only created new possibilities for where people work, but what work looks like and how it gets done.
MIT CISR are investigating how firms are leveraging new data and knowledge to accelerate their efforts to create a workforce that is equipped and empowered to create value in a digital business model. Companies that are making these investments are outperforming their competitors.
Kristine will discuss latest local data from ADAPT, compared to rest of world research from MIT on digitisation and digital fitness, while outlining high performing industry case studies to reveal how companies are empowering their people to make better decisions and build value.
Many large organisations are experiencing frictions around workforce redevelopment, where the digital fitness and staff capabilities has not grown at the same pace as the covid-induced accelerated digitisation of work. Beyond 'wellbeing' – how do we embed the skills and practices to make people ready for today's future and agile to handle challenges?
Discussion includes:
Ensuring focus on the customer is not at the cost of employee experience.
Getting the balance right between becoming a hostage to technology; versus digitally fit staff without the right systems.
What are the best new performance metrics?
How to ensure and measure digital 'fitness'?
16:35 - 17:15
Global Insight: Building digital advantage post-Pandemic with the "FLP-IT" Framework
Dr. Mark Esposito
- Professor of Business and Economics at Harvard University's Division of Continuing Education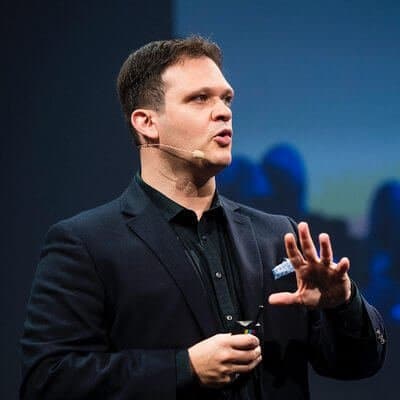 Read More
The pandemic had had massive socio-economic impacts. What will differing recoveries in each economy mean to you and your customers?
In the 'digital economy', leaders who do not foresee what lies ahead will have little opportunity to ward off the consequences of platformisation and other major structural change forces – their businesses will simply vanish and be replicated by global platforms.
Yet, just as humans rely on a healthy and interdependent ecosystem for their long-term prosperity, the new economy cannot continue to thrive if it leaves behind the tens of millions of businesses and workers who build the core of national and global productivity.
Live from Europe, Mark will share thoughts on a new framework to help us drive structural change across our stakeholder system and value chain: 'FLP-IT'.
Explaining the FLP-IT system: Forces, Logic, Patterns, Implications, Triage)
How to identify new possibilities while preserving the symbiotic relationship between old and new parts of the economy
Developing a comprehensive response to the macro trends and forces, such as "platformisation"
Emerging and disrupting tech-led strategies for CX, productivity and revenue growth
17:45 - 18:30
Digital Edge Peer Networking Opportunity
Read More
Based in our keynote room – an opportunity to stay, mingle and meet other attendees over drinks and food and discuss the day.