Agenda
Tuesday, 5 April 2022
07:45 - 08:30
Registration & Check-in
Secure your seat in the keynote room for the day.
08:30 - 08:45
Welcome to the 4th Security Edge: Risk, Visibility & Protection in a Distributed World
Jim Berry
- CEO at ADAPT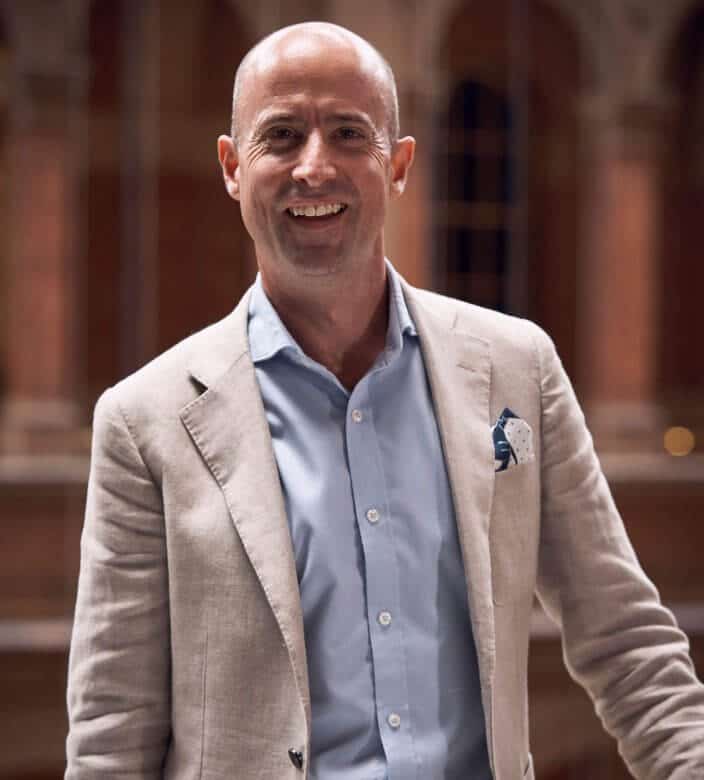 Read More
Australia is experiencing rebounds in business and consumer confidence, helping maintain our V-shaped recovery, but we have evolved new hybrid and distributed ways of working.
The silver linings of the pandemic include accelerated digital projects and maturity, alongside the reduction of several pre-existing barriers to transformation – and we must adapt to doing business in this higher risk landscape.
Security Edge will take you and your peers on a practical journey to overcome the key challenges around your role in managing people, delivering digital resilience and protection, while maintaining visibility over a blurring domain.
08:45 - 09:10
ADAPT Research: The Collective Intelligence: Insights from CIO, CFO & Security Edge Surveys
Matt Boon
- Director of Strategic Research at ADAPT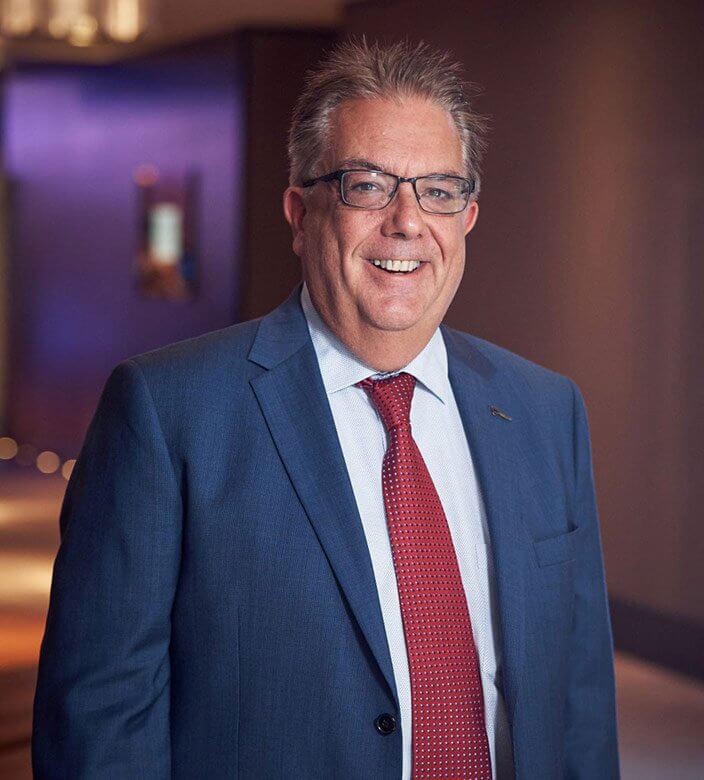 Read More
ADAPT's research and advisory leadership team reveal the latest local fact-based insights, based upon 10,000 conversations and over 1,000 detailed surveys of our region's executive digital and IT leaders.
Matt reveals the core findings distilled from your aggregated pre-event surveys and those of your executive CFO, Digital and CIO peers on their drivers, aims and opinions on security strategy. Also comparing the investment priorities, resource allocation and unique challenges of the Australian CISO for you to benchmark and validate your thinking.
09:10 - 09:55
Architecting the Safety and Security of Customer Data Exclusive Q&A
Assaf Keren
- CISO & VP, Enterprise Cyber Security at PayPal
Aparna Sundararajan
- Senior Research Strategist at ADAPT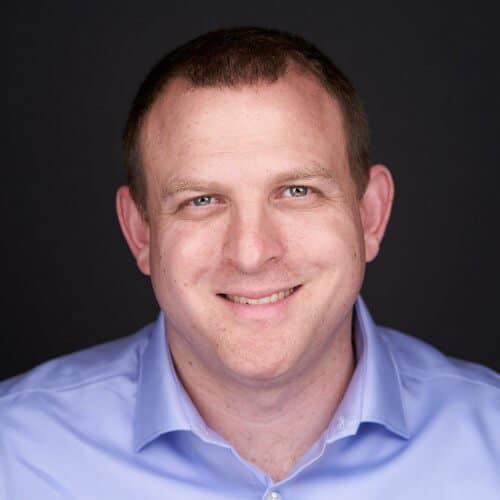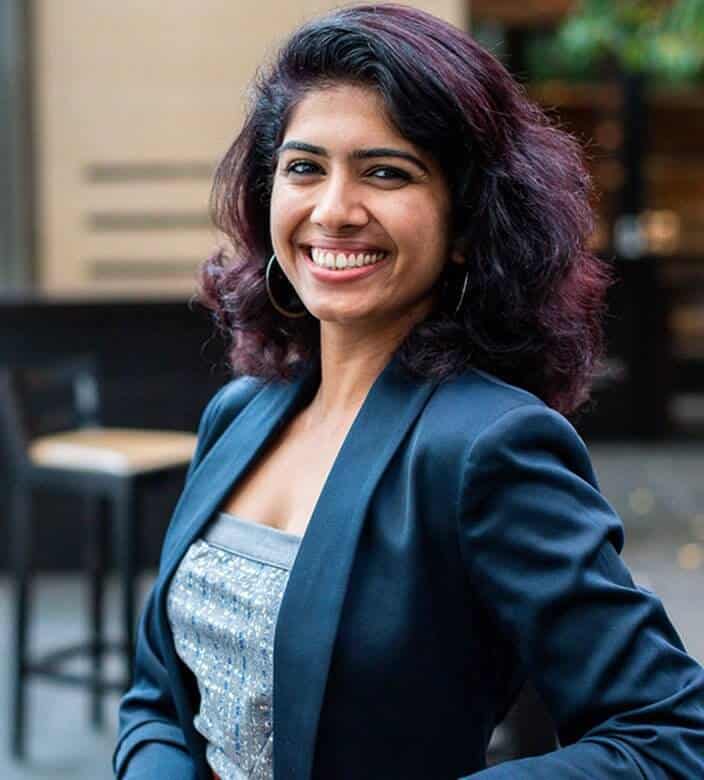 Read More
ADAPT Analyst Aparna Sundararajan interviews Assaf as he joins us live from San Jose.
We are honoured to welcome live from the USA one of the world's foremost security leaders.
Assaf is the head of the Enterprise Cyber Security organisation in PayPal, in charge of delivery of PayPal's security strategy by designing, building, and operating security products and services. He has been working in the security field for the last 19 years and has been an entrepreneur, vendor, operator, and leader in large corporations.
This includes a former role securing and protecting the Israeli governments networks and systems.
We will debate modern security architecture to protect customer data at PayPal, where 'good' yesterday is not good enough today:
Challenges of safety and security of customer data
Zero trust architectures
Privacy and balancing GRC
Fraud engines to ensure customer protection
This exclusive session will allow time for audience live Q&A under the Chatham House Rule.
09:55 - 10:25
Top 5 Security Trends that CISO's Need to Be Aware of in 2021 and Beyond
Ben de Bont
- CISO at ServiceNow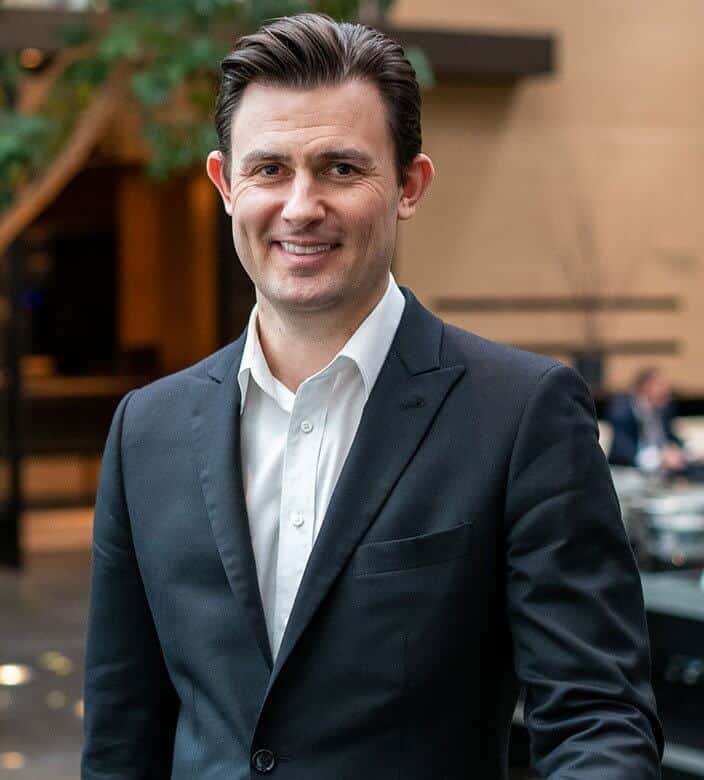 Read More
Ben de Bont joined ServiceNow in July 2019 and currently serves as CISO. Mr. de Bont previously served as CISO for IBM Cloud, CSO for HP Cloud, CISO for Myspace, and led Microsoft's online incident response team.
Ben co-leads the Technology & Innovation Council for Business Executives for National Security (BENS), and as of 2017 has been a board and founding member of the Cybercrime Support Network (CSN).
In 2018, Ben was selected to participate in the Presidential Leadership Scholar Program, a joint initiative of the presidential centers of George W. Bush, William J. Clinton, George H.W. Bush, and Lyndon B. Johnson, merging leaders from across non-profit, military, public, and private sector fields to facilitate solutions to the nation's most pressing issues.
10:25 - 10:40
Refreshments Break
Served to your table.
10:40 - 11:10
Operational Empathy: How to Create and Retain a High Performing Team?
Lucy Chung
- CEO at NOBL Collective (USA)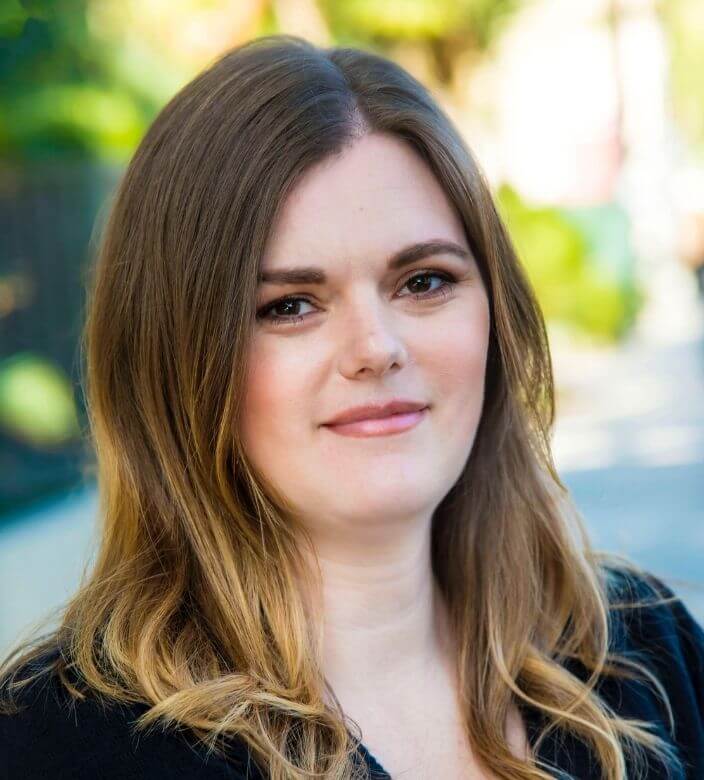 Read More
In today's increasingly competitive market, facing fatigue and retention challenges, leaders need to create and foster high-performing teams if they're going to achieve their goals. But what actually makes for a high-performing team? And how do leaders accomplish this monumental undertaking while juggling their daily demands?
While there's no one recipe for success, there are core elements that Security leaders can leverage to help teams perform at their best.
Lucy is the Co-Founder and CEO of NOBL, a global organisational design firm born in the US with a new office in Sydney. At Security Edge 2021, she'll break down what leaders can do to create and retain a high-performing team, drawing on her experience in operations, human resources, and organisational strategy to drive meaningful and lasting change.
11:10 - 11:30
Reinventing Work: Securing the Extended Enterprise
Sean Catlett
- Chief Security Officer at Slack
Matt Boon
- Director of Strategic Research at ADAPT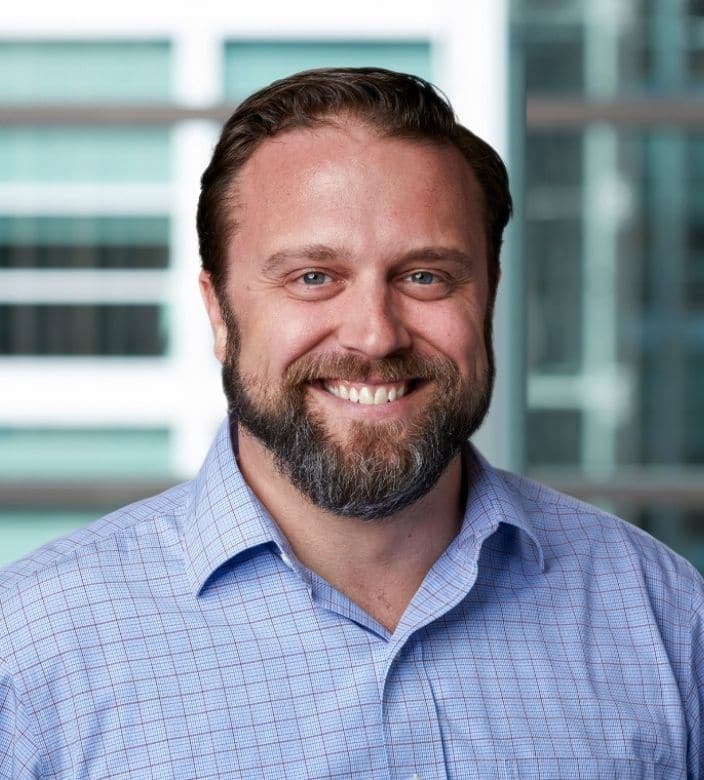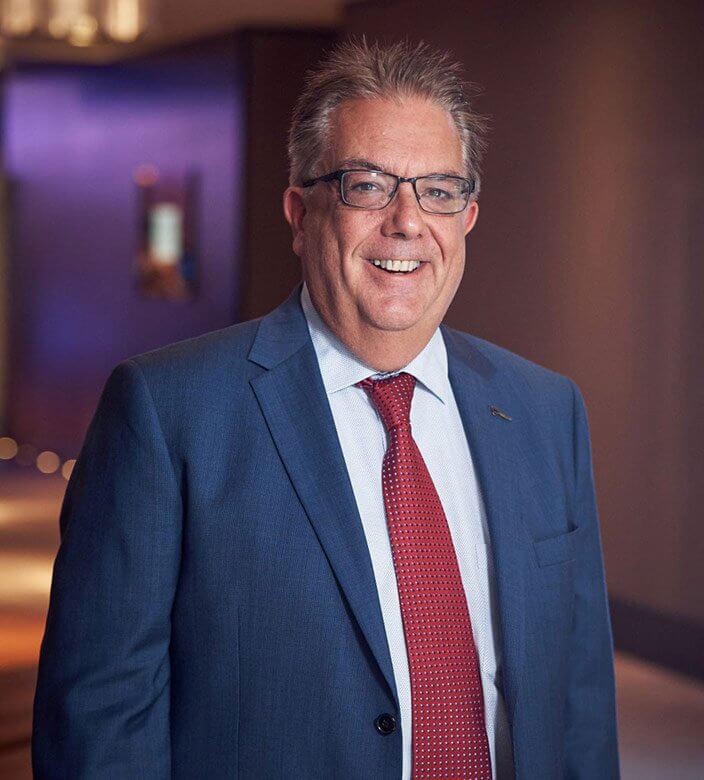 Read More
The upheavals of 2020 will have a long-term impact on the way we work. They've created an opportunity for every organisation to find a better way of working. But with this comes new challenges and threats for Security leaders.
During this fireside chat with Sean Catlett, CSO at Slack, we will discuss:
Secure collaboration in a hybrid world
How to maintain comprehensive security controls as risks increase
Optimising SecOps with Slack and speeding up incident response
Sean Catlett is the Chief Security Officer at Slack, where he is responsible for overseeing all security governance, risk management and compliance efforts to ensure that Slack is among the most secure and compliant channel-based messaging platforms for businesses and government agencies around the world.
At Reddit, Sean built and grew the company's dedicated Security and Privacy functions, protecting the site's more than 430 million monthly active users around the world. In addition to a breadth of executive roles at industry-leading security software companies, Sean has held senior leadership roles securing some of the world's largest financial institutions, including Fidelity Investments, Bank of America and Barclays.
Sean holds five US patents in machine learning in access governance, cybersecurity control framework development, data loss prevention, machine learning for intrusion detection and e-crime detection.
Sean received a BSc in Business Administration from the University of Texas at Dallas, Texas.
11:30 - 11:50
Glass Half Full – Optimism in the Face of Cyber Security's Existential Threat
Alastair MacGibbon
- Chief Strategy Officer at CyberCX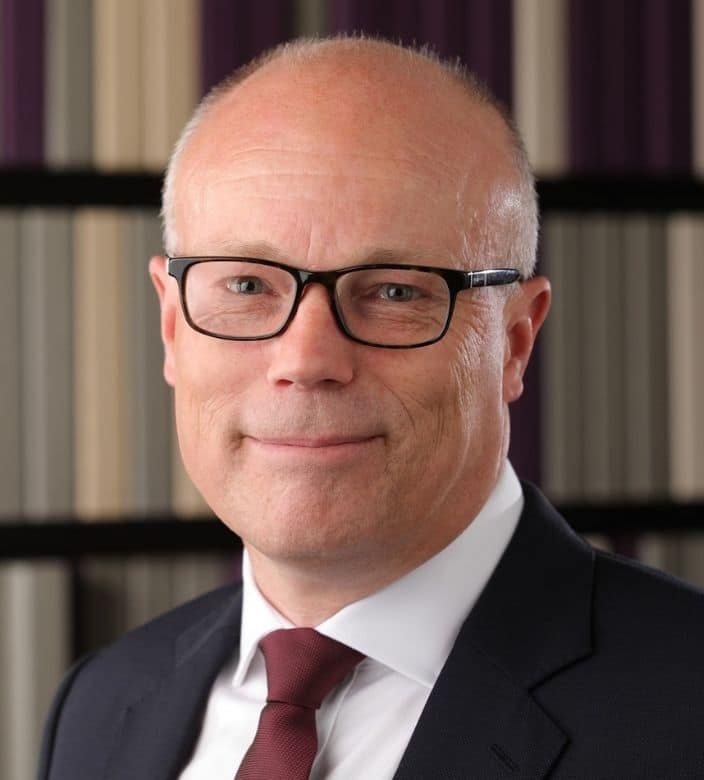 Read More
The increasingly sophisticated and dynamic nature of cybercrime makes it an existential threat to our economy and our way of life. But there is cause for optimism, with government reshaping the regulatory landscape to make it fit for purpose, boards and executives improving their understanding of cyber risk and resilience, and more appetite for meaningful collaboration across the public and private sectors.
Australia has a bright future ahead, but to realise our potential in the post-Covid, digitally accelerated world, we need both the government and private sectors stepping up to their respective roles in ensuring we have the cyber capability and resilience to protect our critical assets and safeguard our economic prosperity.
Alastair is Australia's most recognised cyber security leader, and is the Chief Strategy Officer at CyberCX. His leadership experience includes serving in senior cyber roles across government, as National Cyber Security Adviser, head of the Australian Cyber Security Centre and Special Adviser to the Prime Minister on Cyber Security, as well as serving as Australia's inaugural eSafety Commissioner. Alastair has also held senior roles across the private sector, including head of eBay's Asia Pacific Trust & Safety operations, and previously served in the Australian Federal Police for 15 years.
11:55 - 12:55
1-1 meetings with qualified Strategic Partners
Intelligently matched opportunities connecting the right people at the right time for the right reasons.
11:55 - 12:55
ADAPT Executive Insight Roundtables
Attend your pre-selected roundtable to participate in a peer discussion with confidence under Chatham House Rules moderated by an ADAPT analyst with subject matter experts.
Roundtable 1
Best Practices for Managing Risk and Building Resilience for Critical Infrastructure
Rizwan Zaidi
- Risk Solutions Sales Manager ANZ at ServiceNow
Brian Spring
- Product Line Specialist, Security and Risk at ServiceNow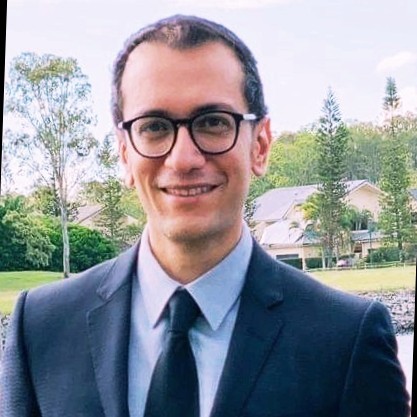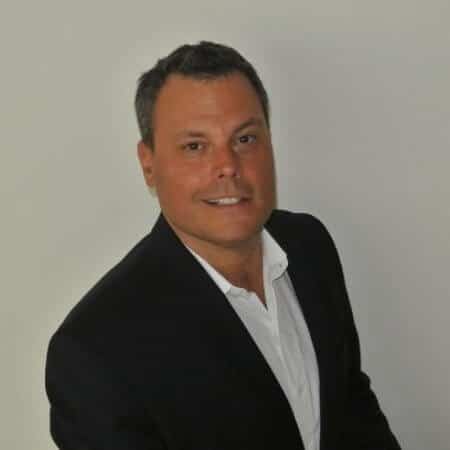 Read More
As the pressured business environment continues to evolve globally, many of us are adjusting our security strategy to ensure forward progress in a time of crisis.
During times like this, we think sharing collective security wisdom is invaluable. ServiceNow will lead a discussion to explore how industry leaders are addressing the following key topics:
Managing risk and the evolving threats to critical infrastructure
Security incident response and vulnerability response strategies
Measuring cybersecurity success
Roundtable 2
Redesign Your Network and Security for a Dynamic Modern Business
Raymond Maisano
- Head of Australia and New Zealand at Cloudflare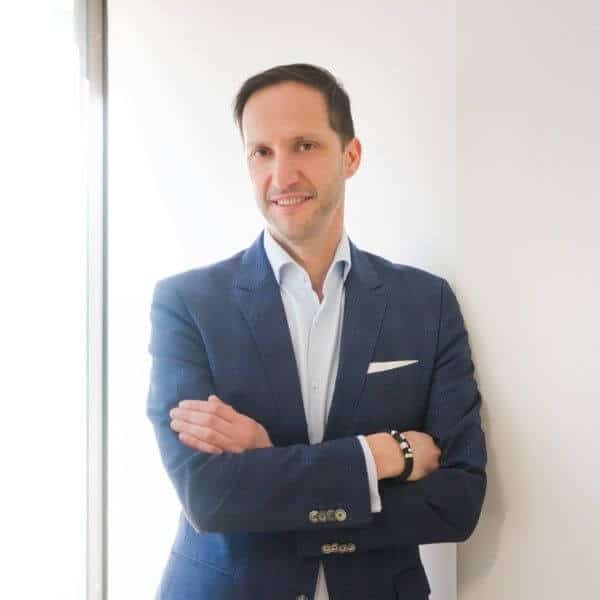 Read More
The rapid shift to a digital world and mobile workforce requires networks to remain global, distributed, and consistently connected — with no lapse in security or performance. However, networking and security are converging but everyone has a different perspective.
As old network security models failed to keep up with developing threats, and modern-day network architecture increased in complexity, many organisations already made significant investments in their shift to the cloud. The ultimate challenge is how to achieve a streamlined approach for network security in the pursuit of building a resilient business.
Join Cloudflare for an interactive discussion on how enterprise companies of the future architect and optimise a secure network environment for an agile world.
Discussion points will focus on how to:
Get started on the journey to Secure Access Service Edge (SASE)
Develop the business case and decide what to include
Address the overlap with existing systems in the cloud and associated risks
Align siloed teams across security and network functions
Review skills and capabilities needed for the roll-out and maintenance
Roundtable 3
Driving Change at Scale: Security's New Path for CISOs
Stephen Gillies
- Technology Evangelist APAC at Fastly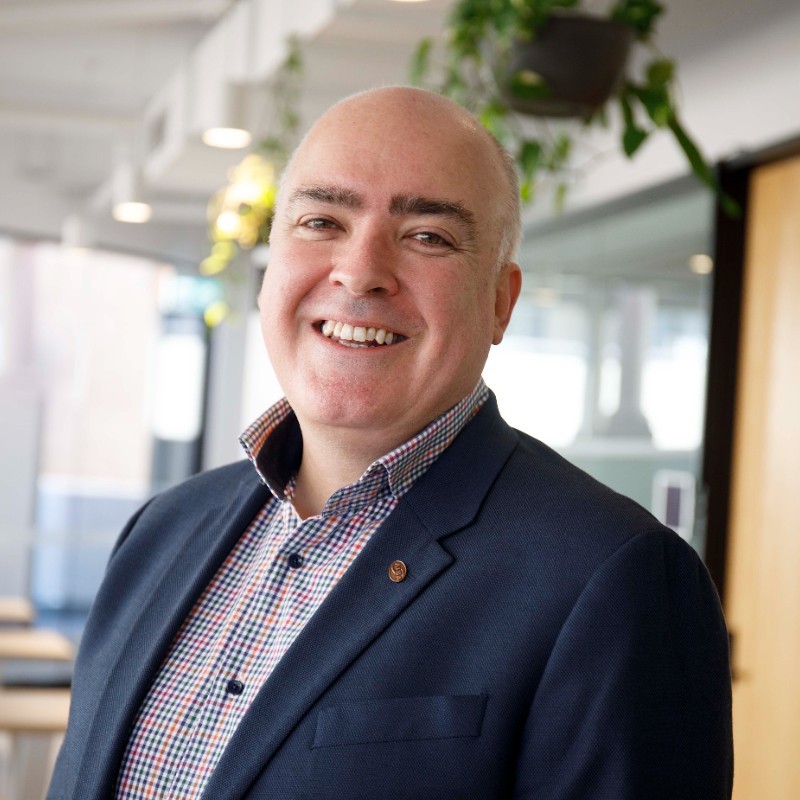 Read More
As nations around the world grappled with global health risks since the start of 2020, businesses responded to the emergency with ad-hoc work-at-home arrangements to keep employees both safe and productive. That abrupt shift put the added strain on CISOs, CTOs and CIOs to ensure that employees could access the full set of services and applications needed to do their jobs securely (from wherever they're working).
Half way through 2021, companies now need to ensure that those improvised changes to infrastructure and process are both resilient and secure — while continuing to press forward on other transformation initiatives.
Join Stephen Gillies, Technology Evangelist APAC at Fastly, in the roundtable session to discuss your thoughts and how businesses are re-thinking workflow and re-architecting infrastructure.
Roundtable 4
Revealing the (Open) Secret to Closing IT Accountability Gaps
with
Tanium
Read More
This closed door session with your peers will discuss the secrets to closing IT gaps in visibility, accountability and resilience.
There are many point tools that deliver critical tasks across the business, but this variety leaves IT Ops teams and Security teams working in silos. It also creates critical gaps in IT Visibility, Security & Accountability. So, what do these gaps mean for the business? Are they more critical for CISOs than they are for CIOs? Most importantly, how can different units work together to close these gaps? Join experts and your peers for this roundtable debate – moderated by an ADAPT analyst.
12:55 - 13:50
Peer Networking Seated Lunch
13:55 - 14:40
Exclusive MIT Workshop: The 4 Pathways to Transformation and Future Ready Security
Peter Weill
- Chairman and Senior Research Scientist at MIT CISR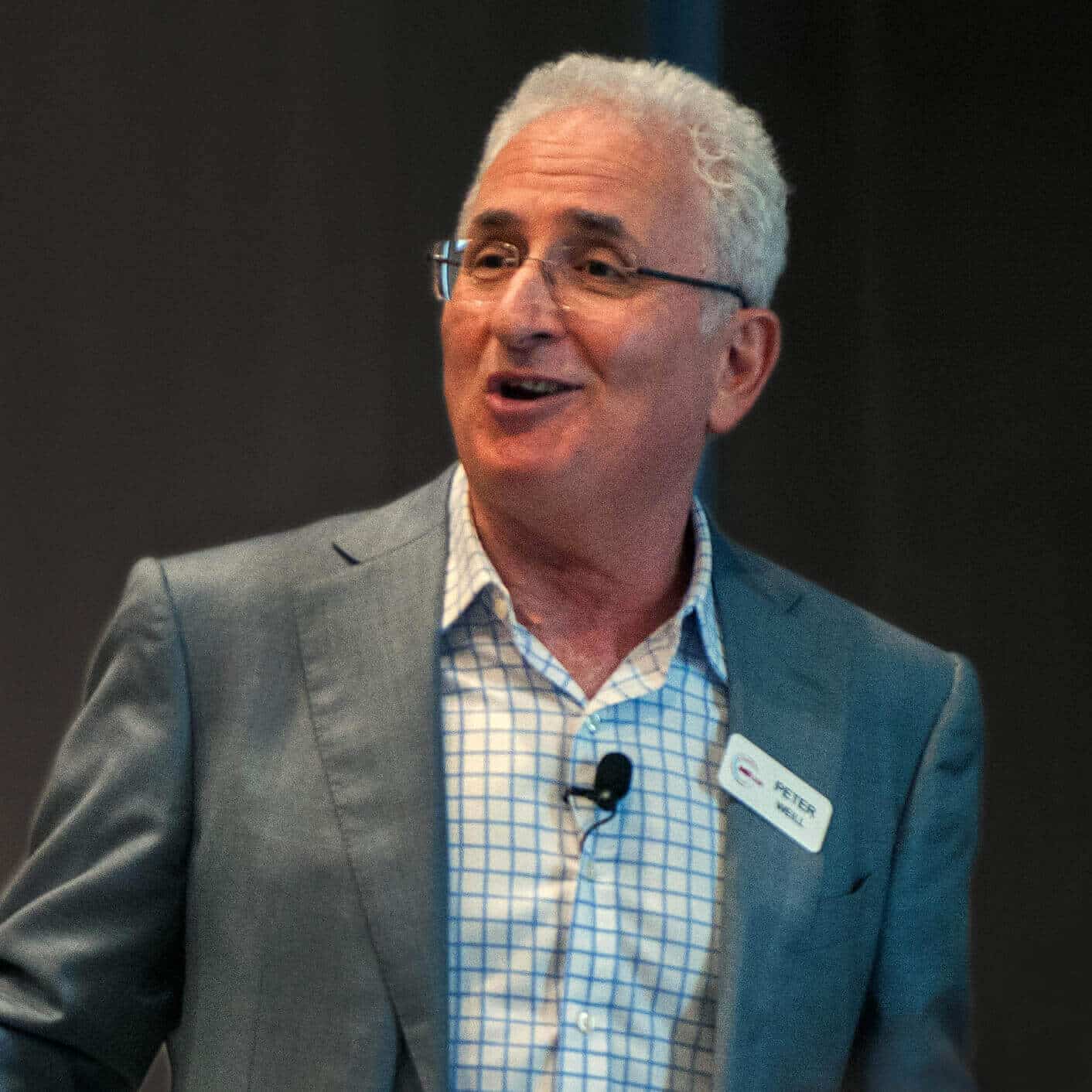 Read More
As Chair of CISR at the MIT Sloan School of Management, Peter's work centres on the role, value, and governance of digitisation in enterprises. He regularly advises the CEOs, Boards and Top Management Teams of Australia's largest organisations, and their global peers.
Peter was ranked by Ziff Davis as the 24th most influential person in IT and the highest ranking academic. MIT CISR undertakes practical research on how firms generate business value from digital.
To help Australian CISOs to perform in their role in enabling digital innovation and implementing the right digital foundations for an unpredictable world, this live workshop will share what Boards, Executive Committees, CIO and Digital leaders of more than a thousand enterprises globally are planning.
Wherever your enterprise is on its journey to transformation it will soon be accelerating – but is security an afterthought or embedded into the transformation process?
Using latest global MIT research, Peter will describe:
The 4 pathways to transformation for Future-Ready enterprises
The financial performance of companies at various stages of transformation
The four explosion enterprises have to manage
Then we will workshop effective approaches for embedding security into transformation and role of the CISO leaders.
Question we will address: How do some companies outperform the rest? How do you compare?
ADAPT has worked with MIT to help gather data from the AU/NZ region on the effectiveness of local transformation programs. In this interactive live session, Peter will draw on this fresh research, with local perspective and global comparison for CISOs to assess, reflect and secure the next rounds of digital strategy for the post lockdown world.
15:15 - 16:15
1-1 meetings with qualified Strategic Partners
Intelligently matched opportunities connecting the right people at the right time for the right reasons.
15:15 - 16:15
ADAPT Executive Insight Roundtables
Attend your pre-selected roundtable to participate in a peer discussion with confidence under Chatham House Rules moderated by an ADAPT analyst with subject matter experts.
Roundtable 5
Best Practice Security for Distributed Workforces
with
VMware Security
Read More
75% of Businesses have had a security breach since moving to remote work*. It's understandable, as very few organisations built their infrastructure and controls in anticipation of what has become the new normal. To compound the challenge, security technology is rapidly changing. Security and IT teams now need to consider how to securely scale with operational automation and technologies such as XDR, MDR, and Zero Trust.
Join this round table for a discussion on global best practise and examples of how others are solving this challenge
Roundtable 6
Addressing User Risk in the Modern-Work Workplace and Providing Secure Data Access to a Hybrid Workforce
Ian Pratt
- Global VP Endpoint Security Solutions at HP
Danny R Allen
- Director Security Services at HP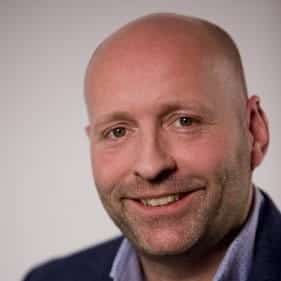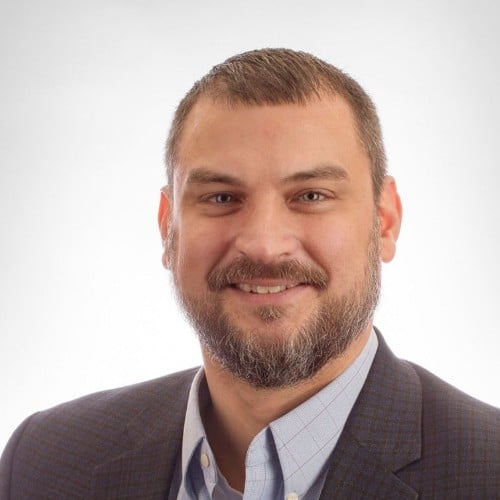 Read More
The COVID-19 pandemic has brought forward the concept of the modern/hybrid workplace and accelerated digital transformation across many industries. This rapid shift in how organisations had to pivot also brought to light inefficiencies or a lack of preparedness across many organisations across multiple domains both within IT and Security.
IT and security teams forced to deal with an influx new processes to get staff productive and mix of both personal and corporate accessing corporate applications and information from the user's home.
As cybercrime has become one of or if not the most disruptive and serious threat to governments and enterprise organisations, to mitigate these threats organisations have invested network, identity, cloud controls and various endpoint controls. The challenge to organisations is not the availability of technology, however with number of threats increasing rapidly, many organisations do not have adequate processes or resources to investigate the critical threats as they are inundated with over hundreds of incidents each day and most of incidents are not examined as most organisations only have the capacity to investigate 20 incidents that they see as critical. Therefore, even with over 60-70 security controls across cloud, network and end point and a vast amount of data about the possible threats, many organisations are still unable to reduce the User Risk associated with a security breach.
Most organisations are only "One Click Away" from a breach or an incident, because that is all it takes and no matter how much cyber security awareness organisations provide their users on phishing and cyber security awareness, users are no match for the highly organised and professional cyber syndicates.
Key Discussion Points:
What are the long-term security impacts of the Pandemic, global lockdowns, and the rapid mass shift to remote work?
How can businesses ensure their employees are safe as they enter the post covid hybrid workplace by using technology and innovation?
What has been the biggest shift you have observed from the criminal elements and where to you think adversaries will turn next?
How do you protect Endpoint Security in your organisation?
How can organisations address "USER RISK" and reduce or eliminate this from their risk register and in the event of a breach how can they better protect their core business applications integrity and data?
Where do you believe Cybersecurity is going next?
Do you believe managed security services is something most organisations need to consider given the shortage of skills and the complexity involved in protecting an organisation against Cyber Threats?
Roundtable 7
Effective Multi-Layered Security: Why Security Needs to Start at the Edge
Kevin Tham
- Head of Technology Risk & Cyber Security at WooliesX
James Richmond
- Regional Manager for Australia & New Zealand at Akamai Technologies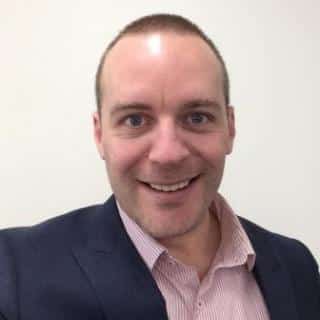 Read More
Making sense of new or complex cyber-attacks is a challenge, but it can be even harder to rapidly adapt or scale your security protections in response. Nobody is starting from scratch, so it's important to consider best practices for layering and integrating security controls. Please join us for this round table to dive into some of the main complexities security leaders are faced with.
We'll explore the following topics:
Detecting and mitigating complex cyber threats targeting cloud environments, apps & APIs and users
Improving visibility to your attack surface and security controls to assist with regulatory compliance
Planning and implementing effective multi-layered security across your ecosystem
This session will be moderated by an ADAPT Analyst and James Richmond from Akamai. They'll be joined by Kevin Tham, CISO at Avenue Bank and formerly at WooliesX and Qantas.
16:20 - 17:00
Australia 2030. Where the Bloody Hell Are We?
Rocky Scopelliti
- Futurologist | Author | Professor | Board Director | Chief Scientist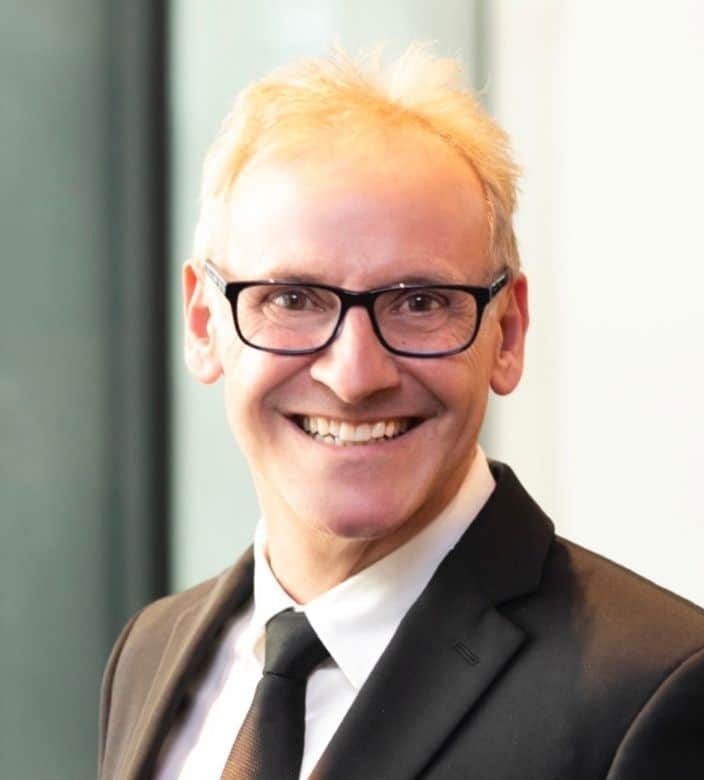 Read More
There are enough challenges today within the world of security, but what is coming tomorrow? Wondering what is on the 'other side' of COVID-19 and what Australia might look like in 2030? Rocky details predictions about the decade ahead.
By invitation, 673 Australian professionals (170 classified as CEOs, Chairman, Board Directors) participated in this ground-breaking and Australian-first quantitative and qualitative study conducted before and during the eye of the COVID-19 storm. It considered our attitudes towards the decade ahead and how those changed during the COVID lockdown.
Rocky Scopelliti is a world-renowned futurologist. His pioneering behavioural economics research on the confluence of demographic change and digital technology, have influenced the way we think about our social, cultural, economic and technological future.
17:30 - 18:30
Security Edge Peer Networking Opportunity
Based in our keynote room – an opportunity to stay, mingle and meet other attendees over drinks and food and discuss the day.