ADAPT's latest research 
has found 76% of Australian organisations surveyed have migrated their workloads to 1-5 public clouds.
Examining ADAPT's latest research direct from 150 Australian cloud and infrastructure leaders, Matt Boon (Director of Strategic Research) discusses how the events of 2020 have impacted trends in cloud and on-premise management. 
While the pandemic drove a massive move to the cloud to enable short-term operational resiliency, there isn't the same rush to pull workloads back in-house. 
Looking ahead to the future, technology leaders expect an ongoing accelerated level of migration to the cloud, with 46% of workloads forecasted to be in the public cloud by 2023.  
At ADAPT's Connected Cloud and DC Edge event, watch the presentation highlights to discover how cloud and infrastructure executives across the region are continuing to optimise their environments to empower scalability, agility and trust in an uncertain world. 
To unlock the full keynote video and access an entire catalogue of ADAPT's expert presentations, localised research, case studies, downloadable data and community interviews, speak with a Senior Research Consultant today. 
Transcription:
I have been following this market for a long time. The internal challenges typically come up as the major roadblock for many of us, whether it's around server consolidation, storage, consolidation, data, centre consolidation, or migrating to the cloud.  
Demonstrating the "so what?" from a business point of view is more important than ever to effectively get some of these initiatives over the line.  
We asked you how many public clouds you are currently dealing with within your organisation when we talk about public cloud infrastructure as a service platform. You can see here that 18%, one in five of you, are grappling with more than five public cloud environments.  
The environments we are trying to manage are getting increasingly complex. 76% of surveyed Australian organisations are managing one to five public clouds specifically."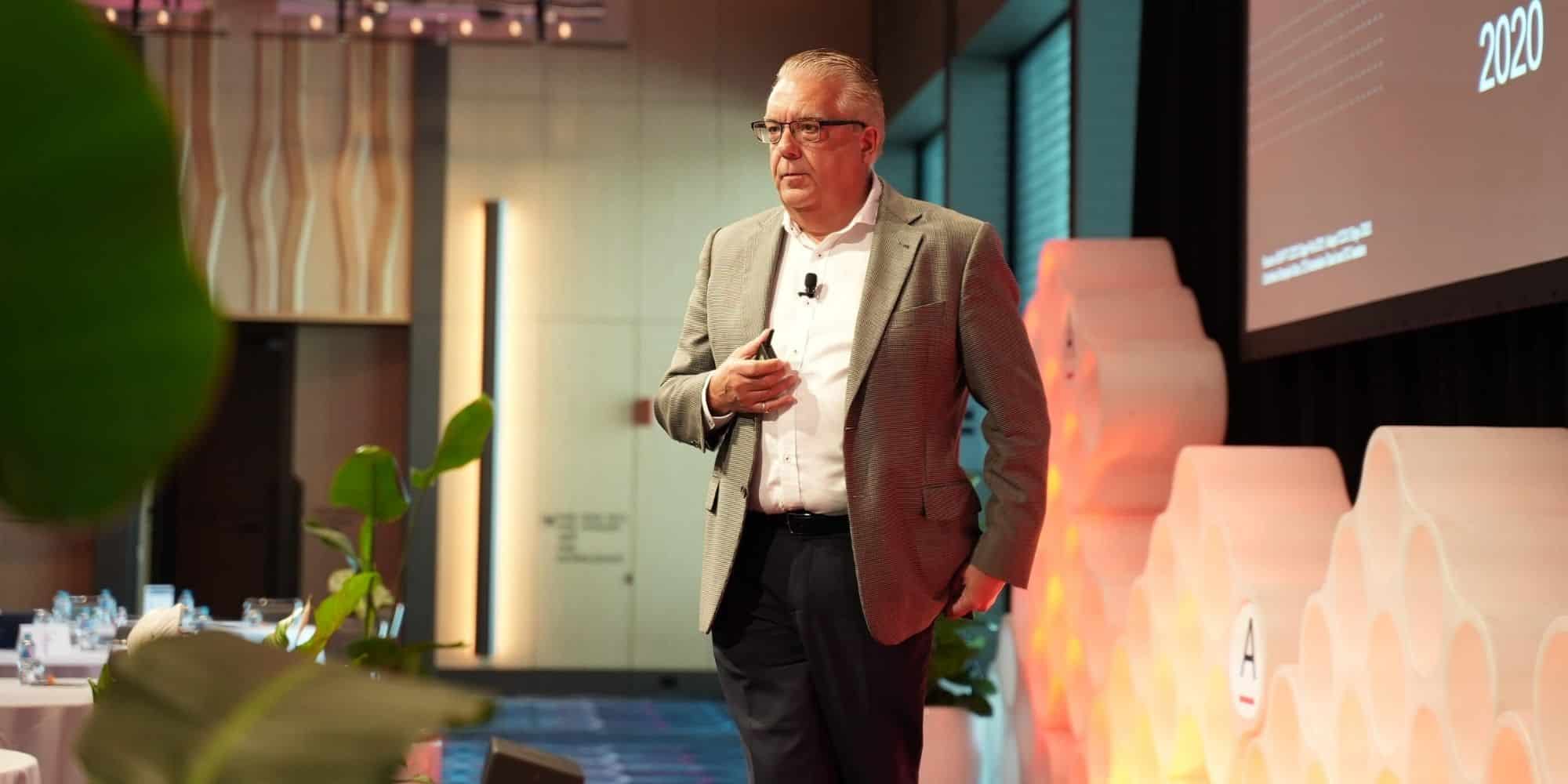 There's an increased focus on working with vendors, particularly to help us manage them more efficiently, more effectively, getting a clearer line of sight across our cloud environments, because ultimately, we risk moving towards cloud sprawl. 
If we're not careful not being able to keep a clear handle on those particular environments. We also saw 9% of you will move workloads back from the public cloud in 2021.  
It's an interesting number because we asked that question last March. We surveyed about 220 organisations as the pandemic took hold.  
We saw that 89% of respondents said they would increase workloads in the cloud because of the pandemic specifically, and 50% said they would increase workloads by greater than 40% as well.  
This massive move to the cloud kept us running during the pandemic. At the same time, we then saw a much bigger expectation of 20% who expected afterwards to then transition workloads back from the public cloud."
As we migrated many of these workloads very reactively to the cloud last year, we're not necessarily in the same rush to pull them back in-house. 
ADAPT survey attendees and delegates to every one of the Edge events we have. For the last three years, we've been asking a very similar set of questions around cloud expectations from a migration point of view to develop and deliver the country's most comprehensive and accurate view of where cloud is today.  
This gives you a comparison between 2019, 2020, and 2021 data centre events. 
What we can see here right now, 28% of your workloads today are in the public cloud, and 41% are still in-house in the data centres.  
That's a considerable shift. If you look back to 2019, where the figures were 23% to 28%, that's quite a big jump.  
If we fast forward two years from now, you've told us you expect about 46% of your workloads are expected to be in the public cloud by 2023.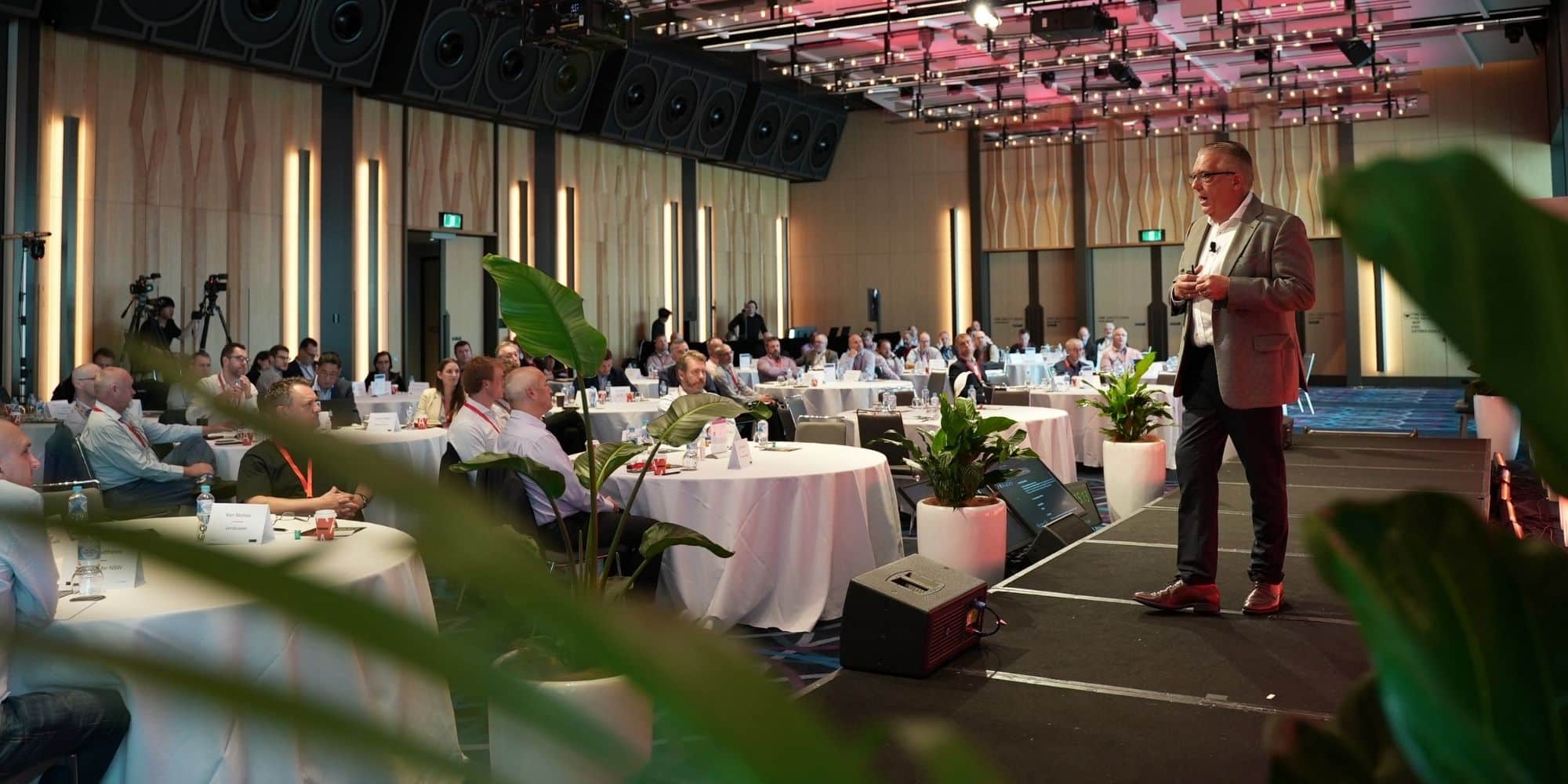 That's an accelerated level of migration to the cloud. What we typically find with these forecasts is that they're normally coming in a little bit lower when we actually get to that level. 
What we can see here is that there's no doubt that the move to the public cloud is accelerating for many of you.  
But at the same time, the hybrid cloud number is expected to go from 6% today in 2021 up to 11% in 2023."
Those hybrid multi-cloud environments are going to become an increasingly normal phenomenon within many of our organisations.  
We asked you what your significant challenges were when migrating to the cloud and its interesting legacy systems and processes or applications. It goes back to what I was talking about earlier on.  
How do we manage what we've already got effectively in the cloud environment? How do we identify which parts of legacy should we be moving to the cloud?  
Cost continues to be a major issue for most of you, both in terms of the initial costs of moving to the cloud and the ongoing costs associated with managing those cloud-based environments."
Now, just to compare and contrast that with your CIO colleagues from about three weeks ago, the cost had actually dropped down on their radar in terms of being so much of a challenge in migrating to the cloud. Still an issue for them, but we saw a significant drop in how much of a challenge it was.  
It is very much so incumbent on your cloud vendors to help you make sure that you are getting those clear lines of sight to cost. The market, particularly from the public cloud environment, is more competitive than ever. You've got AWS, AWS, GCP trying to get a bigger footprint in the country. 
The environment for yourselves, for the buyers, is ripe for competitive procurement to make sure you're getting what you want from the vendors."
Then you see others like IBM, Oracle, Macquarie Cloud Services and some of these others coming through as well.  
As more players come to market, as more players put greater attention on the local marketplace, that's an opportunity for all of you to get a much better deal and work much more effectively to meet the expectations that you have.  
Data security is quite high there as well. I talked earlier about creating a trusted and secure organisation. As we move to the cloud, we're focused on making sure we're maintaining the security of our data across multiple and disparate cloud environments. 
All of this very much is underpinned by trust to make sure that our customers can trust what we're doing with our data, our employees can trust what we do with their data, and being able to demonstrate that we're doing that effectively, especially concerning compliance and governance areas. 
To unlock the full keynote video and access an entire catalogue of ADAPT's expert presentations, localised research, case studies, downloadable data and community interviews, speak with a Senior Research Consultant today.