Resources
Exponential Impact: How Australia's Chief Digital Officers Are Driving Transformational Change
Digital transformation has become a critical strategic initiative in today's business landscape, encompassing the adoption of modern technologies, talent acquisition, and process optimisation to elevate operations and meet customer expectations.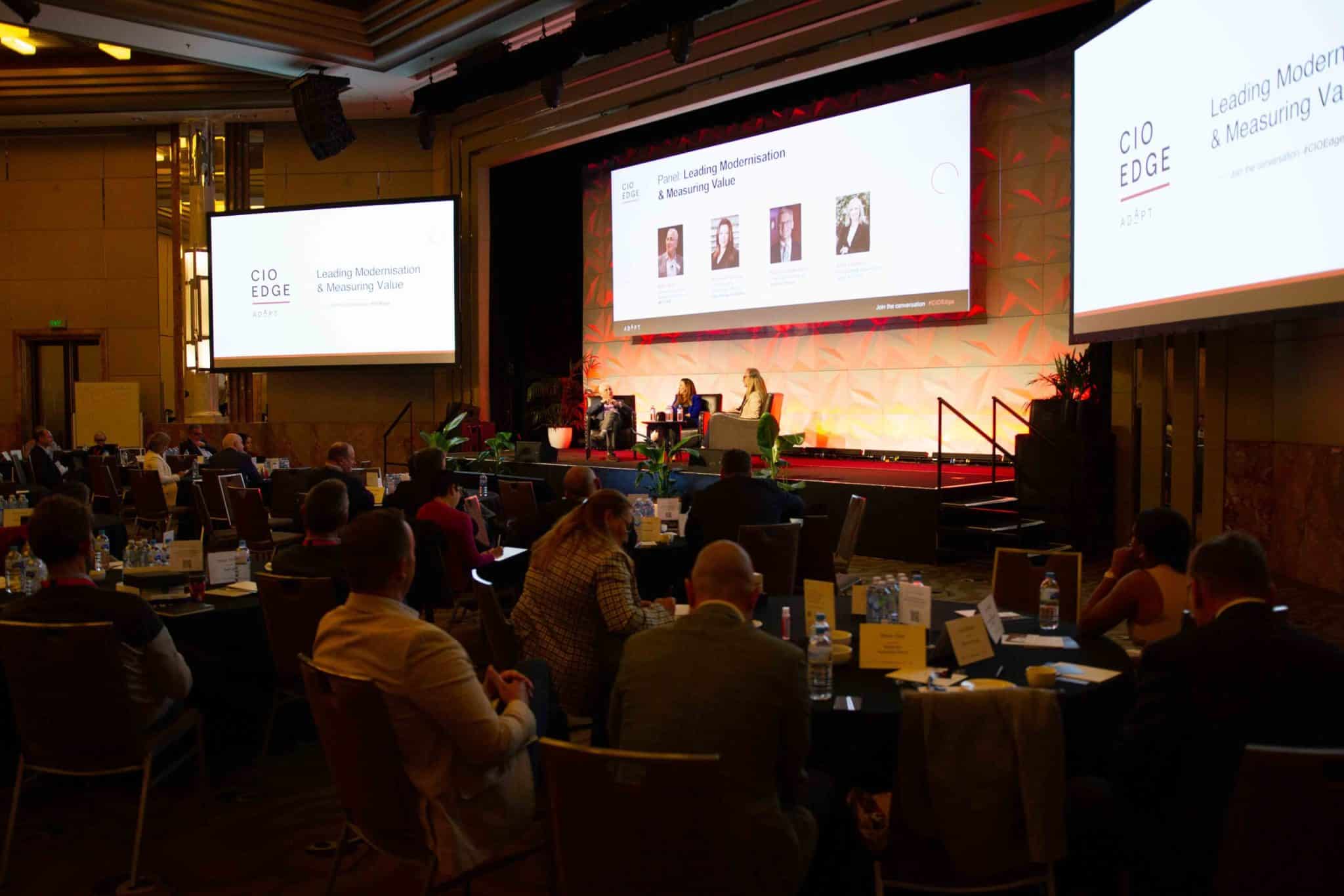 Digital transformation has become a critical strategic initiative in today's business landscape, encompassing the adoption of modern technologies, talent acquisition, and process optimisation to elevate operations and meet customer expectations. 
However, tough economic times have catapulted its significance to unprecedented levels. In months, companies have accelerated their embrace of digital technologies, compressing years of progress into a brief period.  
The surge in digital transformation efforts stems from the fear of being outmanoeuvred by competitors in an ever-evolving business environment.  
The urgency to adapt to changing circumstances has never been more apparent. 
Unveiling the Priorities and Strategies of Australian CDOs (Chief Digital Officer): Insights from the ADAPT Digital Edge Survey
Insights from the latest ADAPT Digital Edge survey provide valuable perspectives on the priorities of Australian Chief Digital Officers (CDOs) who are at the forefront of driving digital transformation. These key statistics help us understand the strategies these visionary leaders employ. 
By understanding their priorities and implementation strategies, we can gain valuable insights into how Australian CDOs drive digital transformation and position their organisations for success in the digital age.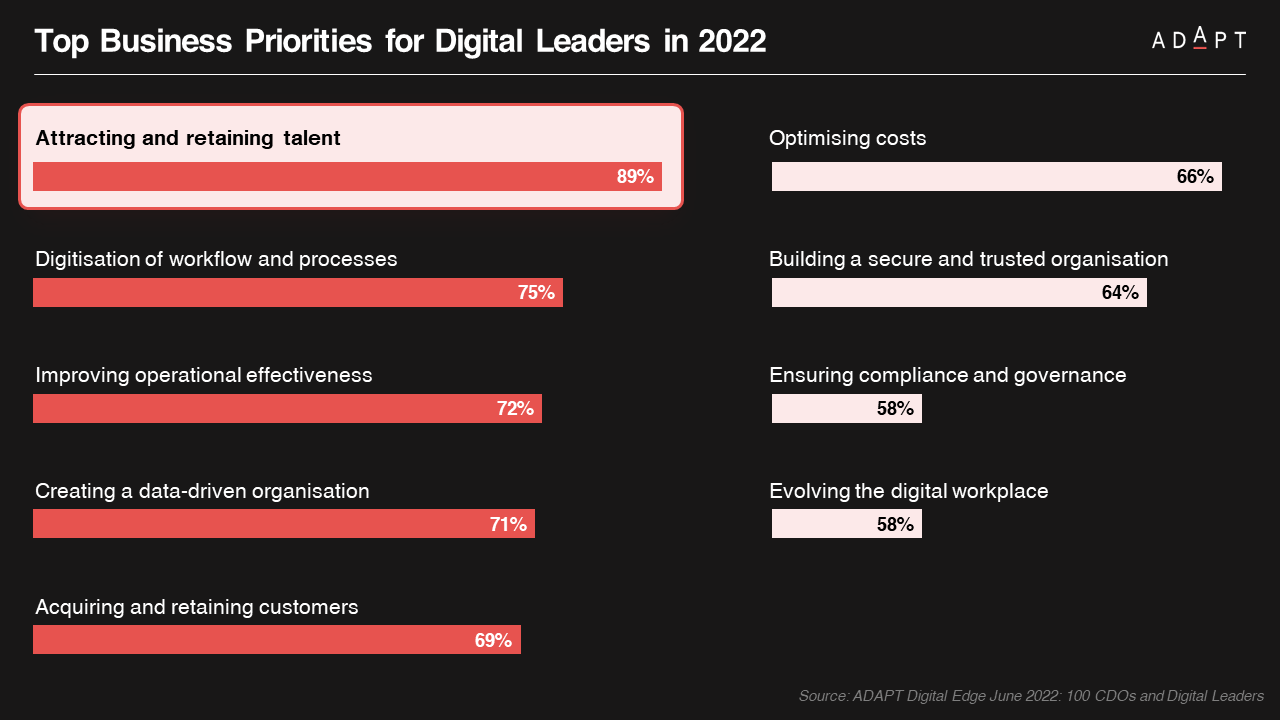 According to 619 executive leaders in Australia, CDOs have identified their top priorities as attracting and retaining talent, digitisation of workflow and processes, and improving operational effectiveness.  
CDOs focus on these fundamental areas to drive digital transformation within their organisations. 
CDOs also actively implement the most impactful emerging technologies when improving business operations.  
Latest findings revealed at ADAPT Digital Edge showed that Robotic Process Automation (RPA), the Internet of Things (IoT), and Advanced Mechanics (including drones, robots, and 3D printing) had gained significant traction. These technologies are instrumental in enhancing efficiency, streamlining operations, and optimising resource utilisation.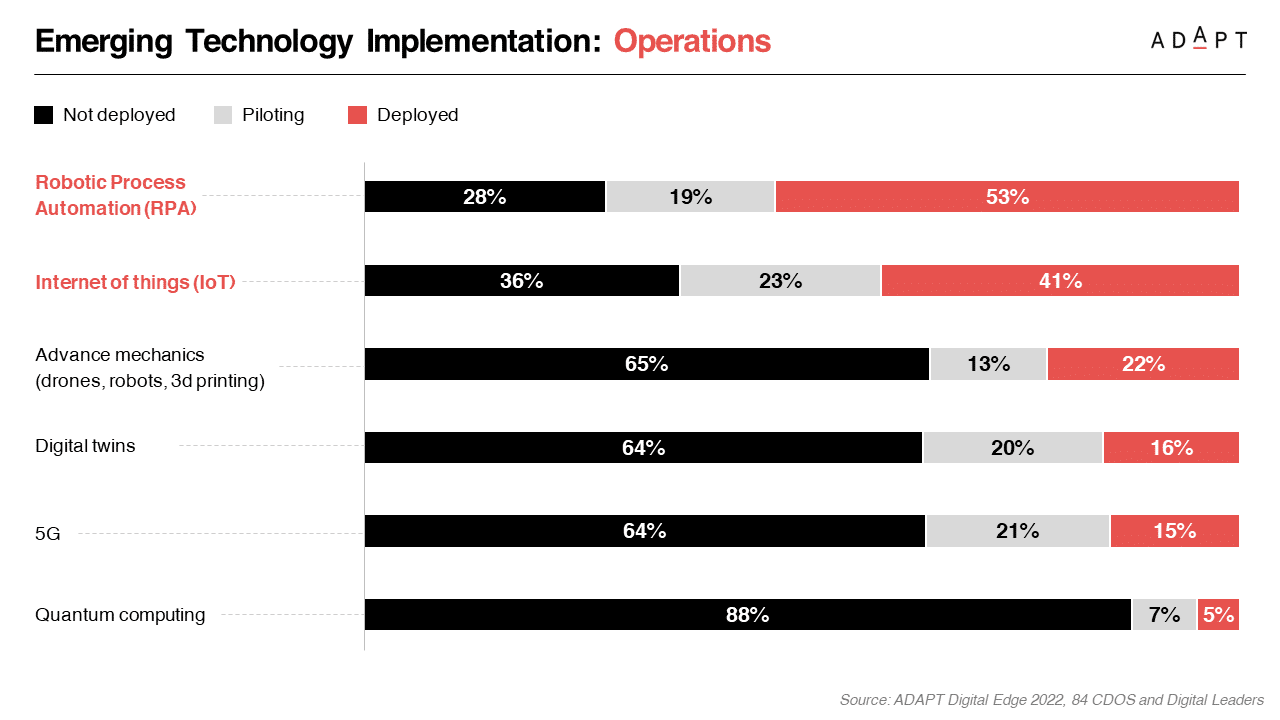 Recognising the importance of enhancing the customer experience, CDOs leverage emerging technologies to deliver personalised interactions.  
The ADAPT survey highlights that Machine Learning (ML), Artificial Intelligence (AI), small agents and chatbots are the most widely used technologies for improving customer experience. These tools enable organisations to automate decision-making processes, provide instant customer support, and deliver tailored experiences. 
Besides talent development and upskilling initiatives, CDOs and digital leaders have identified vital investment priorities to fuel their digital transformation endeavours.  
The survey emphasises investing in data quality and governance, customer analytics, AI-driven insights, and process digitisation. These areas of investment reflect the strategic focus of CDOs in leveraging data and analytics to drive informed decision-making and optimise processes. 
As Australian organisations wholeheartedly embrace the transformative power of digital technologies, CDOs find themselves at the forefront, shaping the future of industries and paving the way for sustained success in an increasingly competitive landscape.  
The Path to Exponential Growth: Building Trust, Embracing Modernisation, and Nurturing Digital Savviness
Building a trusted and secure organisation is a top challenge in 2023, driven by data breaches and the need for data privacy.  
Achieving exponential growth requires modernisation, digitisation, skills, and mindsets. Highly modernised organisations have 60% of workloads in the cloud and excel in managing IT, security, and cyber resilience.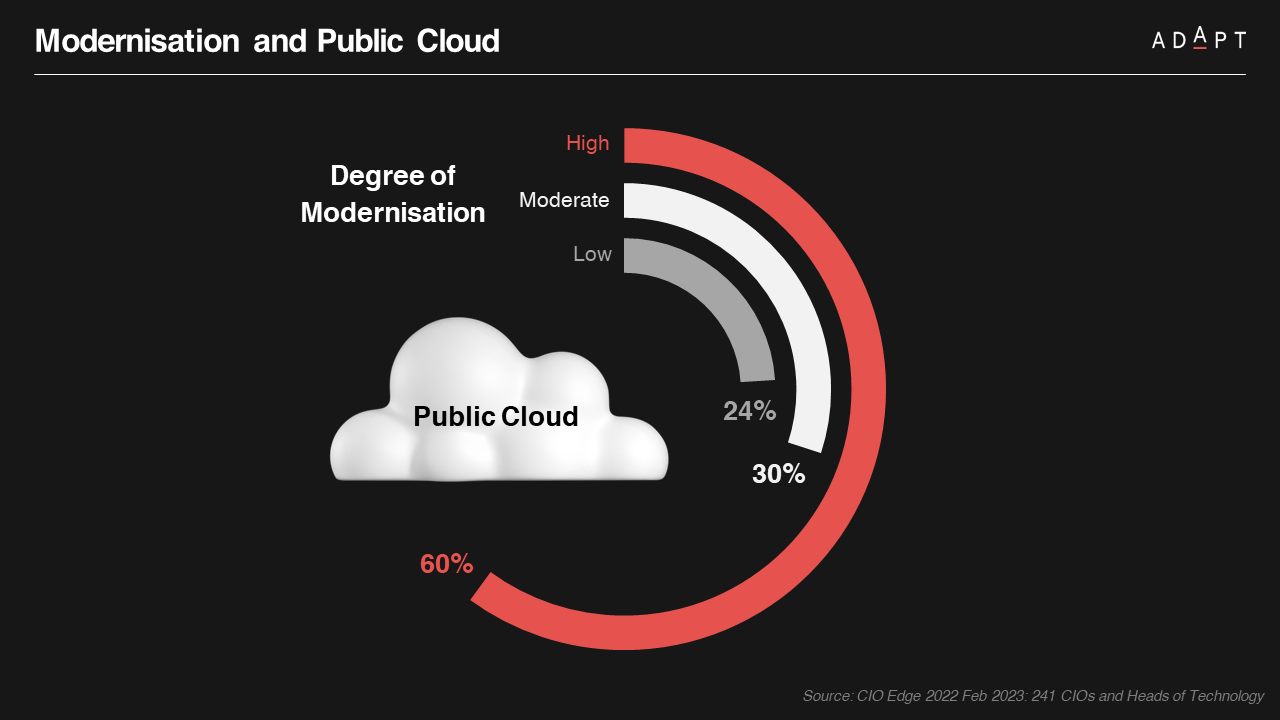 Digitally savvy individuals capture value from operations and customer interactions. Attracting and retaining talent with the right skills is crucial for exponential growth. 
Legacy mindsets, processes, stagnant budgets, and competing priorities hinder technology adoption. High modernisation and digital savviness enable purpose-driven organisations. 
Unleashing Potential: Insights from IT Industry Leaders on the Crucial Role of Technology Leaders
In a recent ADAPT panel discussion, prominent IT industry leaders highlighted the critical role of technology leaders in prioritising growth and leading innovation.  
Angela Anthony, a Chief Information Officer (CIO) driving digital transformation in manufacturing; Sami Yalavac, a trailblazing CIO turned Chief Executive Officer (CEO); and Damon Rees, the mastermind behind digitalisation in New South Wales, shared valuable insights. 
They discussed the technology leaders' challenges centred around limited resources and the pressure to achieve more with less.  
Angela stressed collaborative prioritisation, aligning business and technology teams, and focusing on commercial outcomes.  A shared understanding of business cases and investment decisions requires solid relationships with the finance department. 
Damon emphasised the role of Chief Information Officers (CIOs) as orchestrators, bridging diverse voices and facilitating effective decision-making. Thinking long-term and educating stakeholders about the broader implications of choices were crucial. CIOs empower ambitious leaders to realise their visions by building trust and influencing conversations.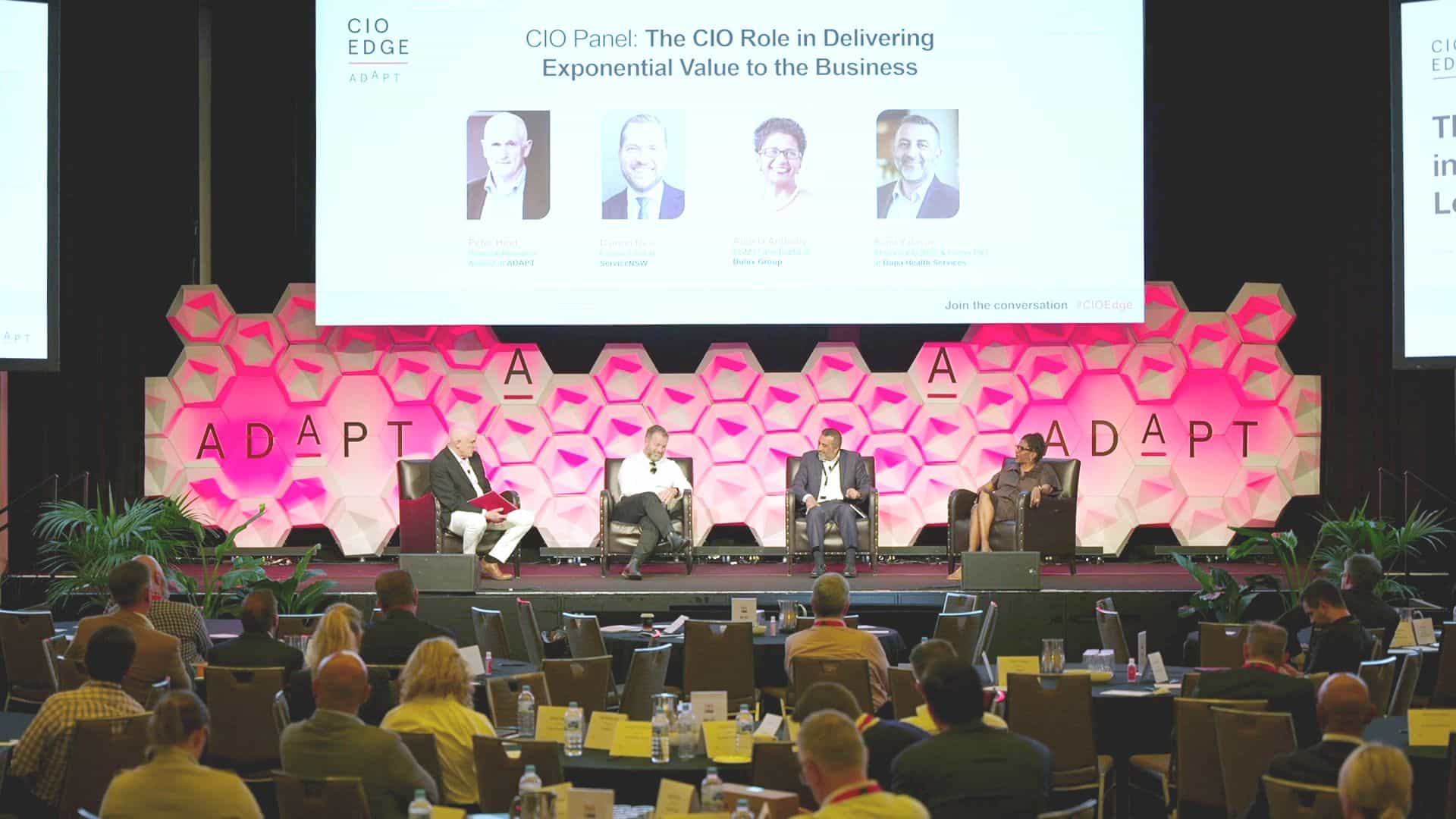 Sami highlighted the importance of business acumen for IT professionals. Understanding the industry, customers, and overall business landscape is critical for proactive participation and influence. Developing non-technical skills, such as communication and influencing abilities, helps bridge the gap between technology and business objectives. 
The key takeaway is that technology leaders should be proactive contributors, driving growth and innovation. Collaboration with stakeholders, particularly the finance department, and continuous skill development are essential.  
By effectively prioritising initiatives, CIOs guide organisations toward successful digital transformation. These insights underscore the pivotal role of CIOs in unleashing potential, driving growth, and fostering innovation within organisations. 
Insights from Prominent Technology Leaders: Driving Digital Transformation and Measuring Value in the Australian Context
Prominent CIOs Amanda Fleming, Steve Hodgkinson, and Julie Canepa had an interesting discussion in a recent ADAPT CIO Edge. Their focus was on driving digital transformation and measuring value in their organisations.  
These industry leaders shared valuable insights into the challenges and strategies associated with modernisation efforts in the Australian context. 
Representing Viva Energy, Amanda shed light on the pivotal role of data and digital twins in refinery operations.  
Viva Energy uses data-driven insights to employ predictive and preventative maintenance practices, ensuring operational safety and efficiency.  
Moreover, their customer-centric approach embraces technologies like pay-at-pump and convenience store innovations, enhancing the overall customer experience.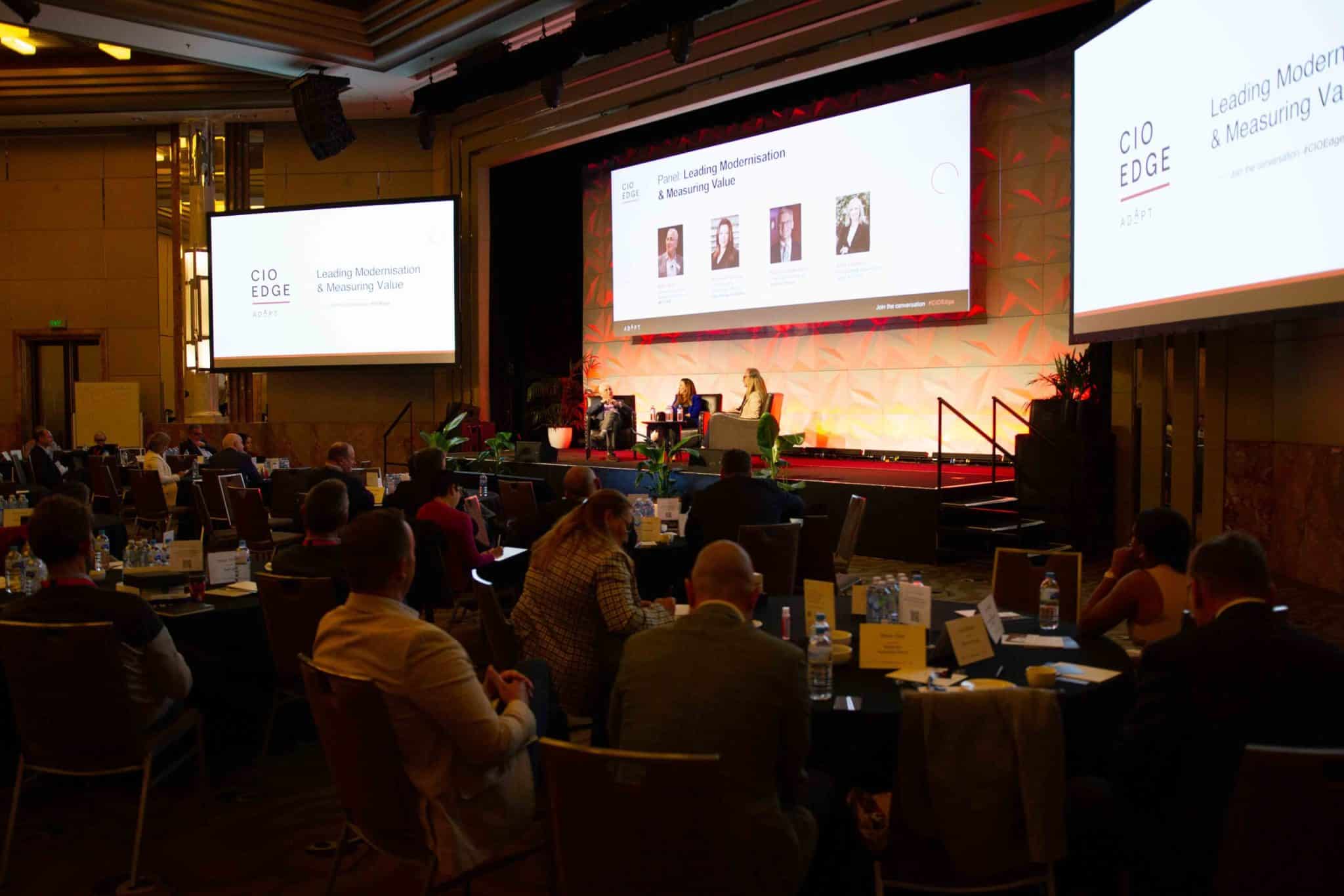 Steve, who transitioned from Health and Human Services to Victoria Police, emphasised the need for delivering digital solutions with agility and speed in the public sector.  
Balancing infinite demands, he discussed the challenges of prioritising projects and stressed the importance of strategic execution to demonstrate tangible value to stakeholders. 
Julie, whose role expanded from Australia and New Zealand at Cisco to Asia Pacific, China, and Japan, highlighted the evolving nature of CIOs' responsibilities.  
She emphasised the need for CIOs to embrace a business leadership mindset, driving innovation and change within their organisations.  
Effective time management becomes crucial in balancing strategic responsibilities with operational demands. 
The panellists also delved into the topic of value creation and the measurement of success in their roles.  
They emphasised the significance of CIOs sitting at the strategic table and actively participating in discussions.  
By focusing on execution and confident engagement, CIOs can align technology initiatives with business objectives and drive organisational growth.
DBS Bank's Transformation Journey: Foresight, Innovation, and Data-Driven Success
Paul Cobban, former Chief Technology Officer (CTO) and CDO at DBS Bank, shared insights into the bank's remarkable transformation journey.
Despite starting with a poor reputation for customer experience, DBS Bank emerged as a leading global institution.  
Cobban highlighted the critical factor that set DBS apart from its competitors — the ability to spot trends early and act upon them.  
By focusing on becoming future-ready, DBS Bank underwent a series of transformations that built upon each other's success.  
Cobban emphasised the importance of practising innovation, avoiding hype, and embracing experimentation with data.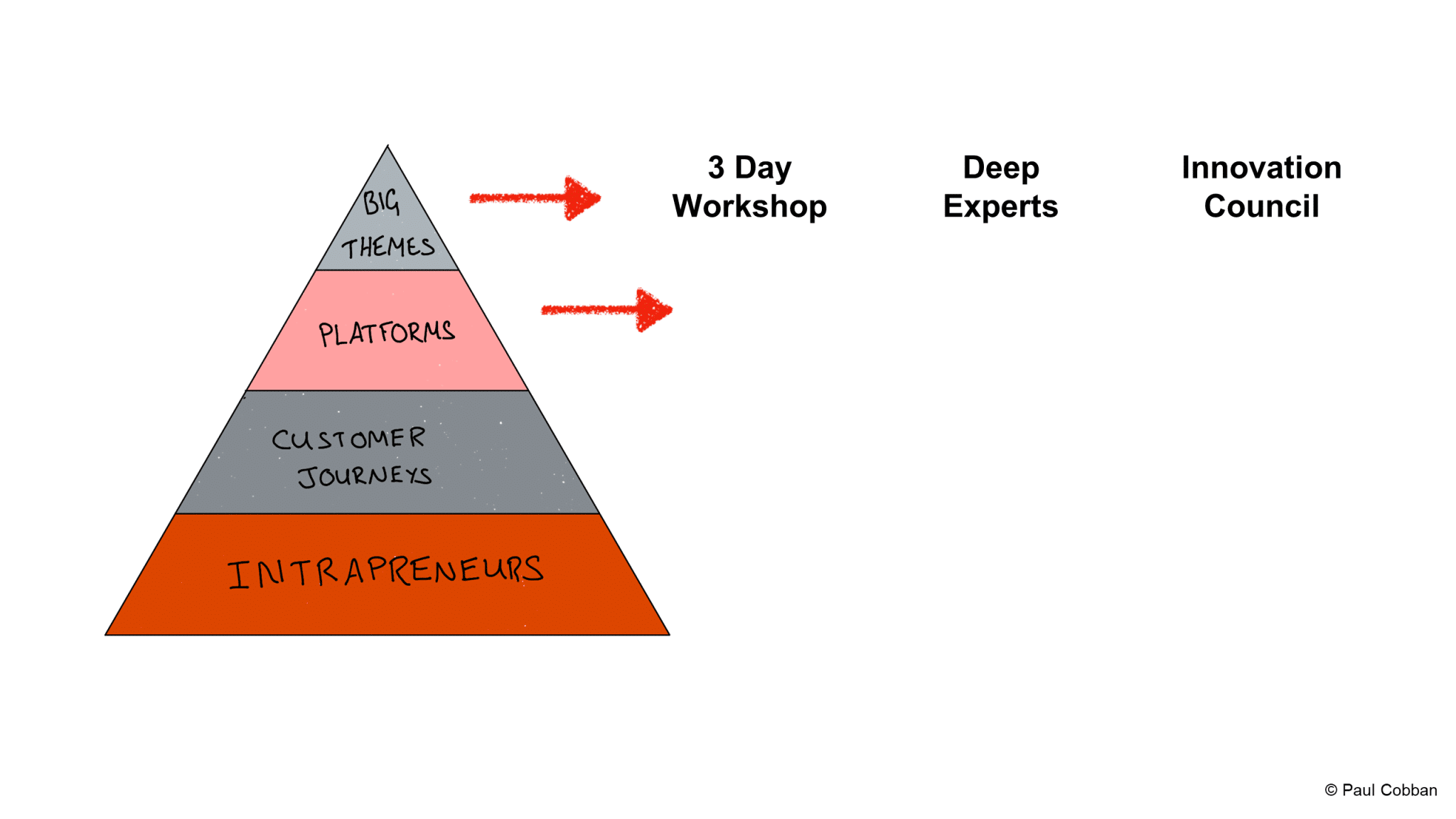 The bank implemented an innovation pyramid, fostering a culture of innovation across the organisation.  
Additionally, DBS Bank adopted a platform operating model, merging technology and business teams to improve agility and collaboration.  
According to Cobban, alignment with the organisation's vision of being data-driven is crucial, as misalignment can impede transformation efforts. 
DBS Bank's journey is a testament to the power of foresight, innovation, and data-driven decision-making in driving successful organisational transformations. 
Empowering Citizens through Digital Innovation: Insights from New South Wales Minister Victor Dominello
Victor Dominello, the Minister for Innovation and Finance in New South Wales, Australia, discussed the innovative digital initiatives undertaken by the government and the Department of Customer Service in an ADAPT panel discussion.  
Dominello explains the success of the government's mobile app, which started with 60,000 weekly users in 2019 and scaled up to 92% of New South Wales adults during the COVID-19 pandemic, facilitating 1.7 billion check-ins.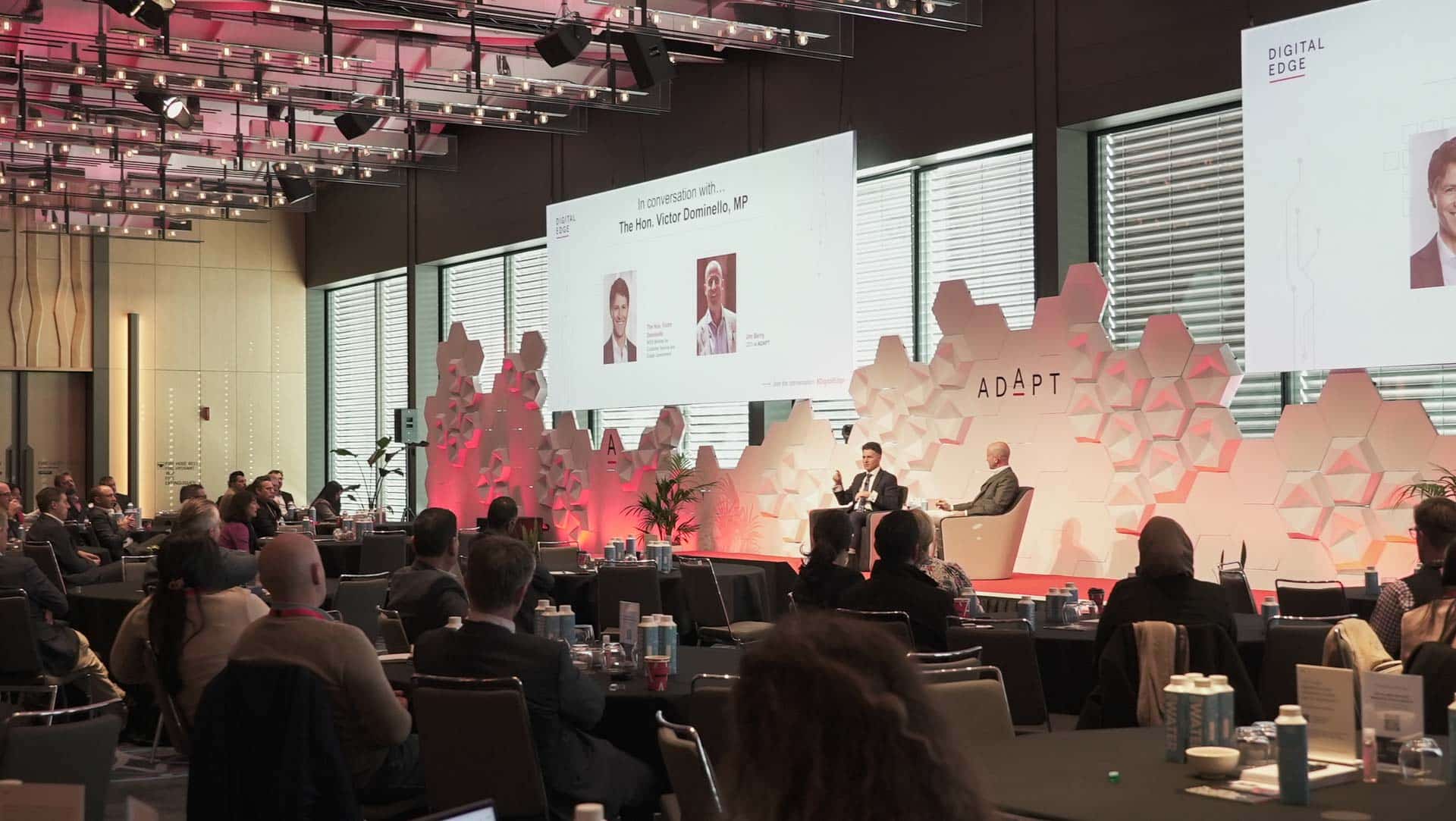 He mentions the app's achievements, such as implementing QR codes for digital driver's licenses and distributing 5.5 million digital gift vouchers. A digital wallet for storing identification documents and other credentials was also discussed during the conversation. 
Dominello emphasises the importance of individual control and privacy in the digital wallet, where government access to personal data is impossible. He stresses the importance of centralising the command system, aligning it with the budget and the value of starting small pilot projects and iteratively scaling them up. 
Developing Digital Fitness: Embracing Transformation and Iterative Progress for Future Success
To be prepared for the future, we must embrace digital transformation, streamline processes, make informed decisions, and explore innovative approaches to work. 
Steve Hodgkinson, the Chief Digital Officer (CDO) of Victoria Police, highlighted the importance of increasing an organisation's digital fitness and cadence to create value in digital innovation.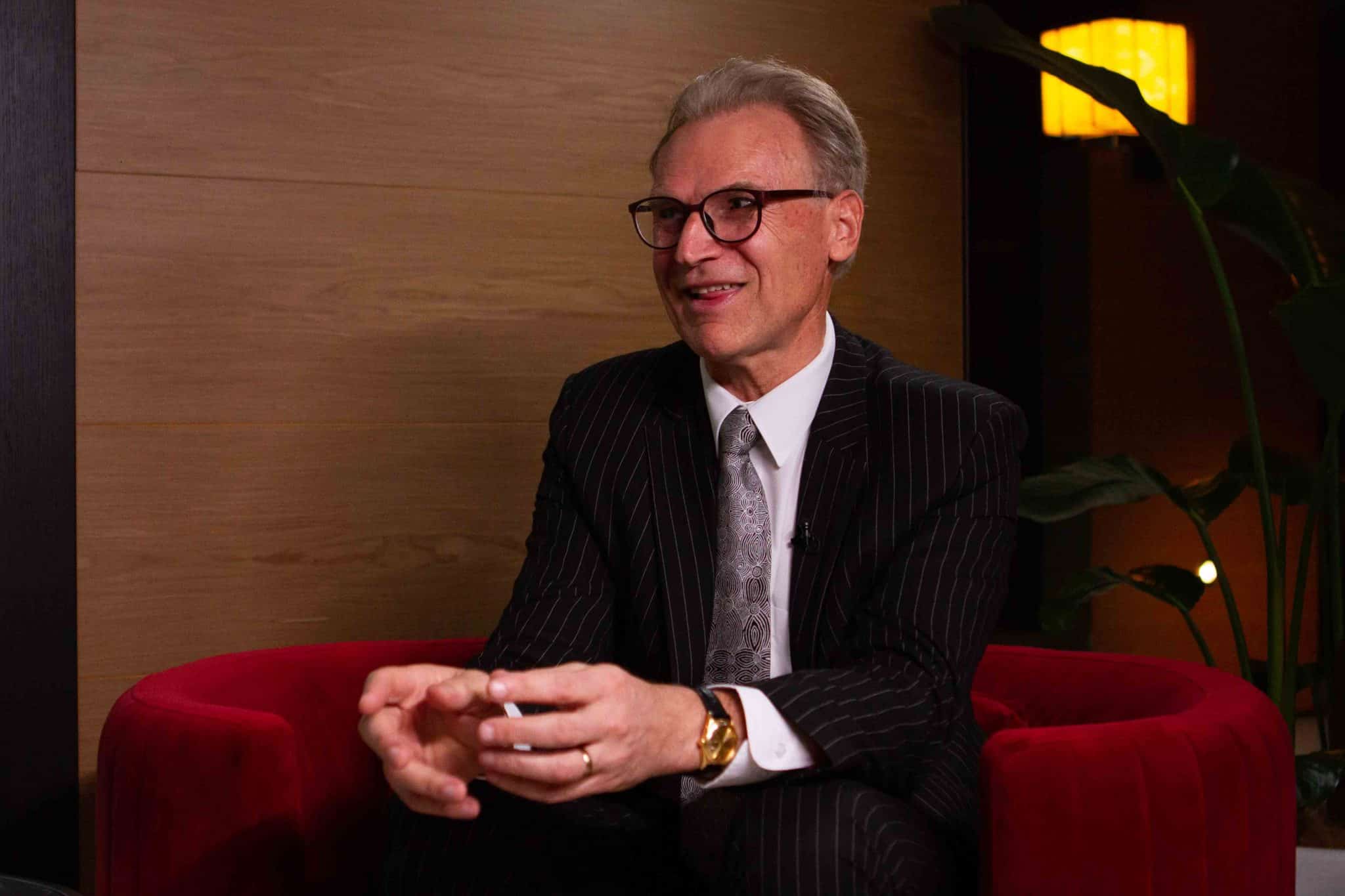 He emphasised the need to start the digital transformation journey and the value of iterative progress and organisational learning.  
The focus should be on generating new digital applications at a high cadence — by starting small, mobilising projects quickly, and investing in platform capabilities and reusable assets. 
Conclusion
The urgency to adapt and embrace digitalisation has never been more apparent as companies strive to outmanoeuvre their competitors and thrive in the digital era. 
Organisations recognise that digitalisation is crucial for survival and gaining a competitive edge, enabling them to innovate, enhance efficiency, and deliver superior customer experiences in a rapidly evolving digital era.