Resources
Windows 365 – Bringing the Cloud to The Desktop
Touted earlier in 2021, Microsoft last week announced the availability of its Windows 365 Cloud PC service offering. Giving organisations the ability to deliver desktop-based applications and services to their employees, via any device, anywhere, and at any time.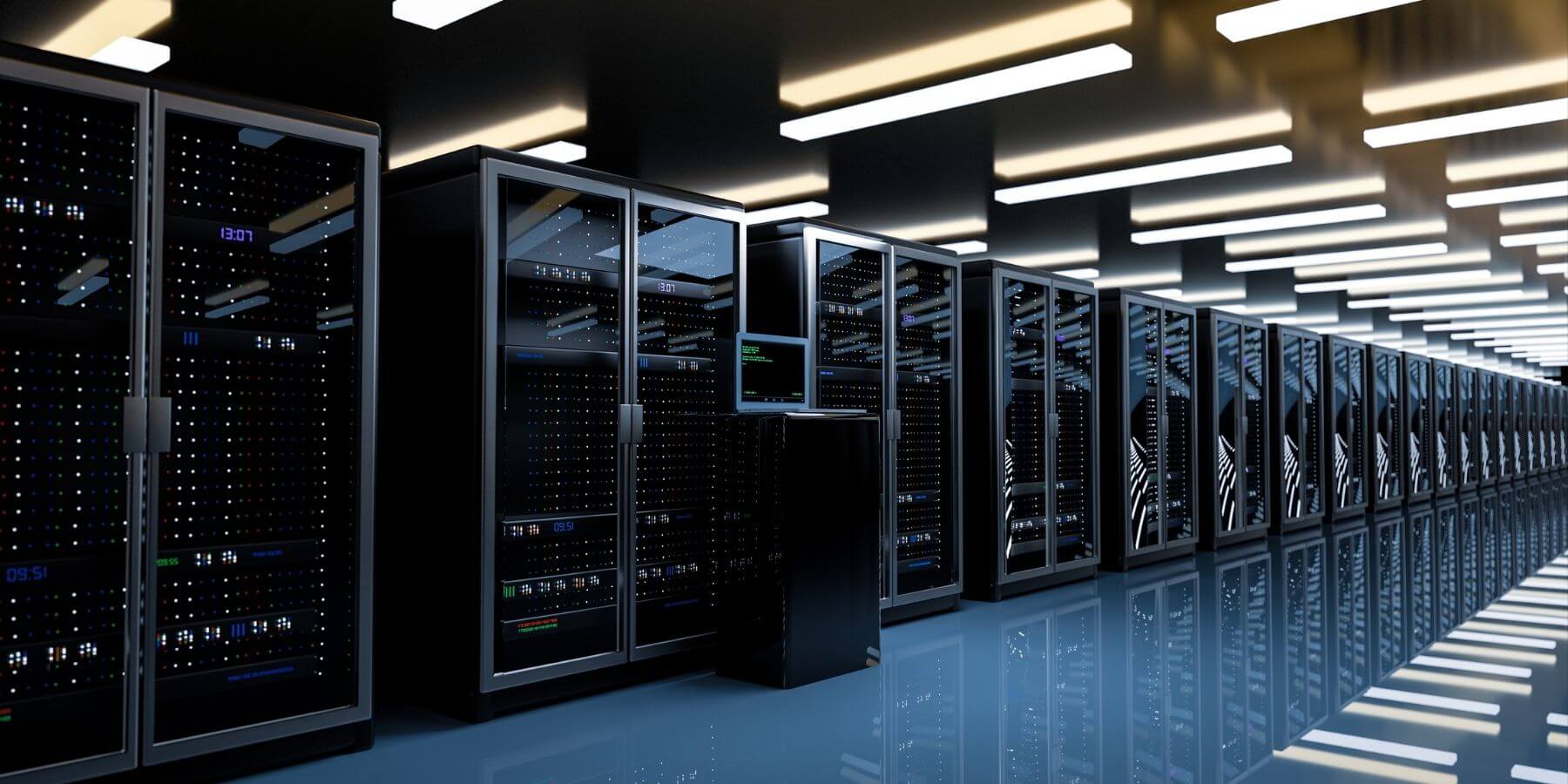 Event Facts
Windows 365 was officially launched on July 14th, coinciding with Microsoft Inspire 2021 virtual event for customers and partners.
What makes this offering interesting is that it delivers what Microsoft terms a "Cloud PC," essentially a virtual PC in the cloud with the Microsoft applications and capabilities normally found on a desktop housed as specific PC configurations in the cloud.
Analysis
Employee experience takes centre stage.
The ADAPT community of senior technology and business executives expects upwards of 43% of staff to be working remotely at any given time in the months and years ahead.
As illustrated below, 65% of CIOs attending the ADAPT CIO Edge event in Sydney in February 2021 said improving the employee experience would have an increased focus for them in the year ahead.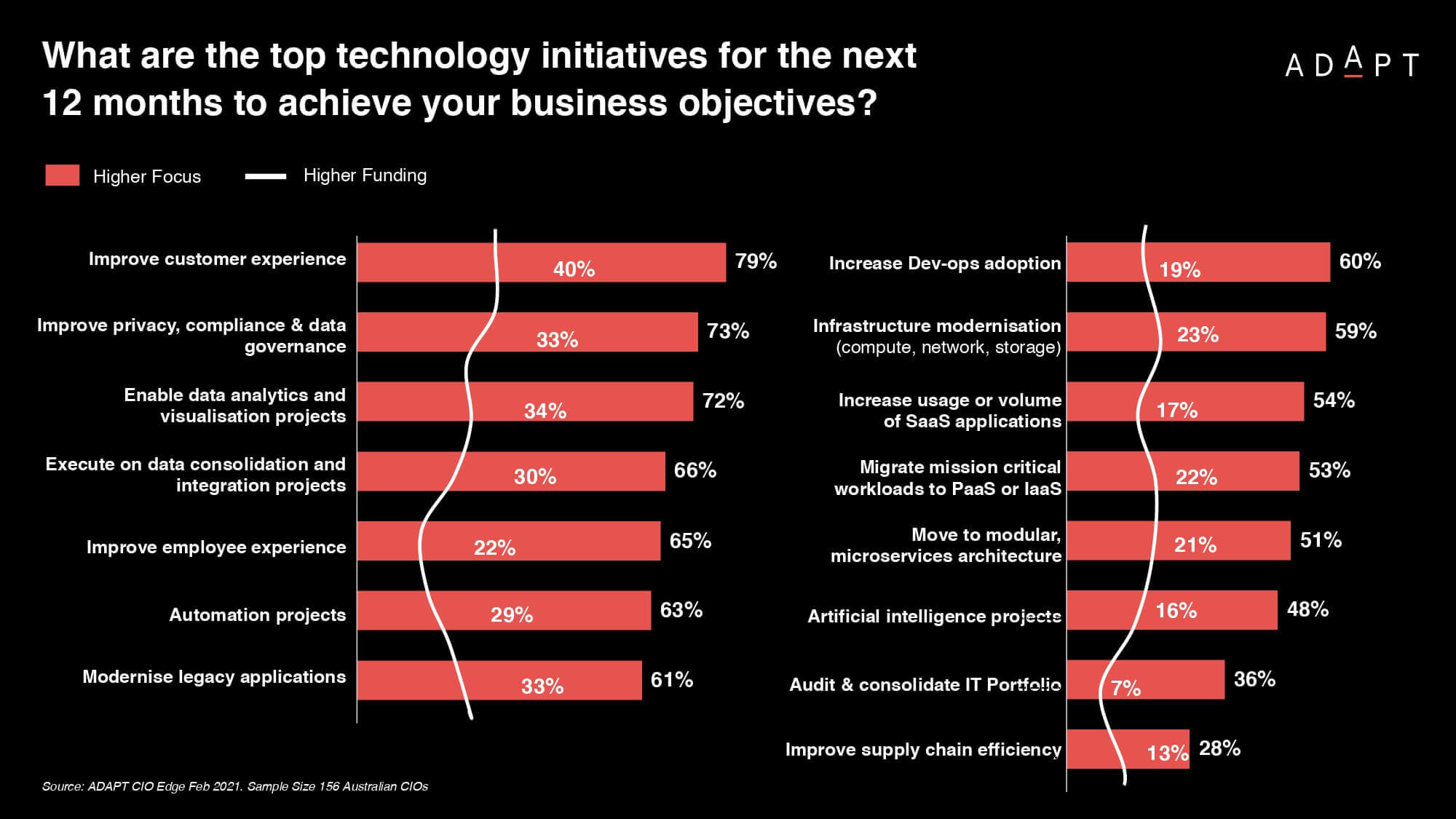 Organisations are increasingly struggling to provide equitable employee experiences. Across numerous enquiries and Digital Round Tables, senior executives consistently tell ADAPT that due to the necessities of the pandemic, BYOD has happened by default rather than design.
At the same time employees have become increasingly frustrated with the frictions they experience trying to get their job done and collaborate effectively.
These frictions include:
Difficulty making changes to the way work is done
Frustration with the tools and ability to access corporate assets and information
Difficulty sharing ideas across the enterprise due to inequitable technology experiences
Increasing digital fatigue and burnout exacerbated by tools designed for a static, non-hybrid environment
Inability to move away from the reliance on email and other traditional, non-scalable methods of communication.
Time for a rethink?
The virtual desktop has of course, been around for some time and Amazon, for example announced its Amazon Workspaces in this past month offering similar capabilities.
Microsoft's Cloud PC provides Windows centric organisations the capability to select a standard PC-like configuration from a set of pre-configured user profiles, with many sets to be made available.
Configurations range from:
An entry-level offering for the front-line workforce and call centre staff: 1xCPU, 2GB Memory, 64GB Storage
Through to:
A high-performance offering designed for developers, computer-aided design, and content creators: 8xCPUs, 32GB memory, 512GB Storage.
Benefits and Recommendations
Company loyalty is increasingly being superseded by experience loyalty where the company brand does not matter, the experience does.
To deliver differentiated experiences, technology leaders can consider trialling a Cloud PC deployment model in tandem with BYOD policies to enrich the employee experience and foster a sense of ownership in the workforce.
Leaders considering Cloud PC can benefit from:
Speed of deployment, staff onboarding, and simplicity of end-user device management
Consistent access to and usage of collaboration tools in line with corporate policies, co-authorship mandates, and engagement strategies
Tighter control and management of corporate assets and data, mitigating the risk of a data breach
Clearer line of sight to which social tools employees are sharing information
Leaders considering Cloud PC should:
Conduct an audit of employee connectivity capabilities, reliable, fast, and consistent internet access is critical to the success or failure of the cloud-based PC.
Factor the potential need to increase and or provide funding to improve employee connectivity.
Consider how the concept of the Cloud PC fits within your employee hybrid work enablement. For example, will it augment current planning around traditional BYOD and/or DaaS frameworks and strategies?
Consider the cost/benefit analysis. How do the economics of Cloud PC stack up compared to upfront procurement and ongoing support and maintenance costs associated with traditional PC assets?
Cost neutrality or increased expense associated with a Cloud PC model is not necessarily a bad thing, provided the solution increases productivity, reliability, and overall employee experience.
Related Research
Contact ADAPT by either emailing research@adapt.com.au or your Account Manager to explore this event in further detail, as it relates to your strategic business priorities.