Resources
Dean Nelson Prepares Australia for the Edge Data Tsunami
Dean Nelson shared just how unprepared Australia is for edge compute and how to grasp the opportunities it offers.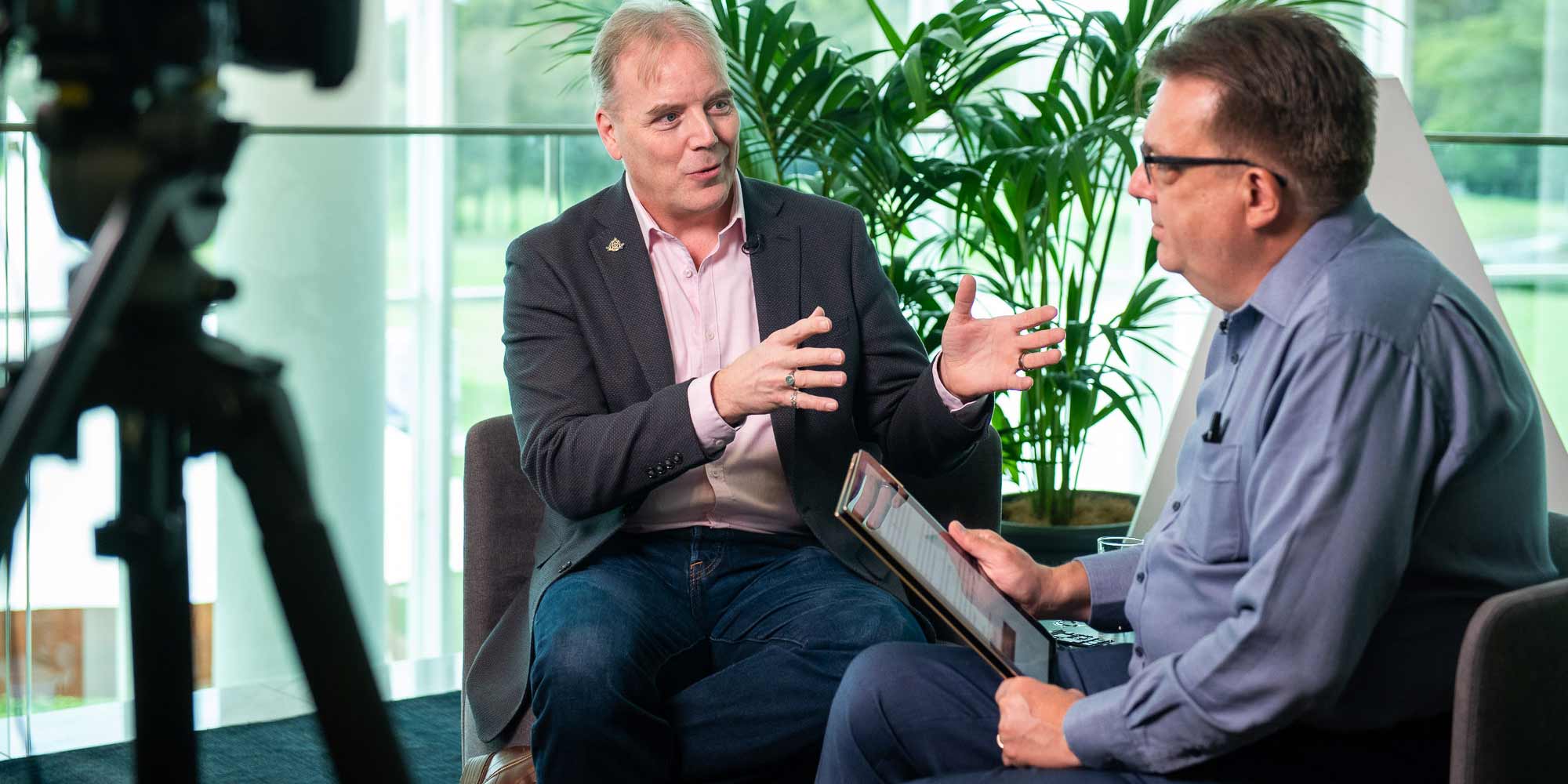 Dean Nelson was previously Head of Uber Compute and VP of Global Foundation Services at eBay. Having since founded the Infrastructure Masons association to support the world's leading digital engineers, Dean will be flying in to keynote ADAPT's 8th annual Connected Cloud & DC Edge in March.
Speaking with our CEO Jim Berry, Dean shared just how unprepared Australia is for edge compute and how to grasp the opportunities it offers.
Jim Berry:
Hi, this is Jim Berry from ADAPT and I'm interviewing Dean Nelson, Strategic Advisor at Dean Nelson Inc and former head of global infrastructure at Uber and eBay. ADAPT are proudly flying Dean to lead keynote our CCDC 2020 event this March. So, Dean, I appreciate you taking the time. I think you're driving your Tesla around California as we speak.
Dean Nelson:
Yes. My new toy and I'm so happy.
Jim Berry:
We all appreciate the work of Mr Musk. And you're coming down under this March to keynote on "The Ruggedised Secure Edge" and you've stated that this edge tsunami is going to dwarf data centre capacity in the next five years or so. So, what are the infrastructure and security implications of this accelerated growth that maybe people aren't aware of?
Dean Nelson:
I look at this as the data tsunami that's basically going to be driving the need for capacity closer to the load. So, we've all seen the growth of data centre infrastructure, and cloud still fuels all that underlying capacity growth as well.
Now cloud is the de facto standard across so many enterprises and just regular computer storage and you still have a bunch of our prime and enterprise capacity. But the difference here is the Edge is going to need to expand because 5G is going to open the floodgates for that data tsunami."
What I mean by that is there are thousands of data centres across the planet. When you think about the gross and now take every major metropolis and every major IoT, all those things. Then the demand is going to be coming from all of those people and it's going to be 10x faster, 100x more bandwidth and 100x more concurrently connected devices. That's where the data tsunami comes from. So, what are the implications of that data?
It means that there is going to be a need to accelerate the performance of the edge. So that data will require processing, storage, movement. And all of these people are going to be expecting really best performance and all these developers are going to continue to create applications for people to consume because what that does is require network and storage in the cities.
Then you think about "Well what does that actually translate to?" We have edge deployments, and everyone has got a different definition of it. Then we have micro-edge deployments, which are even closer, like the last thousand feet. And the challenge in this is first off, what form factors where, how do you orchestrate? And then the bigger one, how do you secure it? So, think of all of this, and take the devices that are out there today times 10,000 with all of these new sensors, and connected things in the smart cities.
Then all of these devices that are capturing, storing, processing, transferring are going to be stress factors. And then you'll have all this labour that has to go out and figure out how to deploy, break, fix, manage the physical environments like that."
So, every time a human touches something like this, or you've got another potential access point into infrastructure – how do you secure all that? There's a lot of money behind making sure that happens. And there's going to be a ruggedised nature of this – to ensure you shouldn't be able to get into that device.
Jim Berry:
Our research at ADAPT locally definitely suggests that Australian organisations are honestly not prepared for this opportunity or the acceleration or the amount of compute required at the edge. Is that common globally? I mean you've been travelling a lot, so do you think others are more prepared…?
Dean Nelson:
I think the problem is that the people are still defining what edge is, and they don't know exactly what workloads will be there. So, it doesn't really matter what part of the world. There are some people that are leading, they're deploying things. You think of edge deployments of Schneider and a bunch the people have started doing. But we don't know yet and 5G is really the trigger because from there you'll start to see the applications that will move out and cause that locality need. And so how do you deploy the network first? That enables the tsunami to continue to open the floodgates but then how do you process and manage that? And so, there's a lot of chicken and egg problems here. And it isn't one thing: we need more compute, more storage, and more networks. And it needs to be closer to the user and people are going to figure out exactly what that means. On the other side is private equity.
The money is coming into this because data centres are considered a real estate asset. They finally have their own class. And private equity is looking at it because they have consistent returns. So, what does it mean to edge?"
Well, there are real estate developers deploying real estate solutions all over the place and this is just another infrastructure play. So, as it gets defined, there'll be more money behind it or deployments, and the extension will be rapid.
Jim Berry:
But first from a typical end-user, is there a type of definition or new approach that they should be considering? There's a lot they need to learn.
Dean Nelson:
The Linux Foundation is trying to define the edge. I think that's an important one to watch. And those definitions, so that we all follow a similar playbook, that's important. So, the Linux Foundation is an important one to go look at as that develops and jump in and actually participate in it. I think it's good for anybody who's trying to figure this out.
And then I look at server-less and our traditional IT stack and where things seem to be going. As server-less starts to have the ability to basically push and process anywhere. And it's ethereal and applications start to be written and should be able to take advantage of that. Suddenly you've got this, flexible ability to move processing around where you need it. That's not for everything. But if we get enterprises figuring out how they can serve us.
Jim Berry:
For sure – and we're going to look forward to hearing your keynote on this topic on March 10th to 12th when we host you here.
At Connected Cloud & DC Edge in March, Infrastructure Masons' Dean Nelson will fly out to Australia to deliver his keynote "Are you ready for ruggedized and secure Edge?" He will share how Edge will dwarf core data centre capacity in the next 5 years and security threat vectors will grow 1000x.