ADAPT's latest research has found that 83% of Australia's top financial leaders now indicating that 'building a data-driven organisation' is their number one organisation priority.
Building a strategic finance function, optimising seamless financial reporting, and identifying areas for automation are the prototypical imperatives on the finance executive's agenda, but this has since evolved.   
The recent deepened focus on the digitisation of the workplace, workflows, operations, service delivery and customer experience are opening a new chapter for information infrastructure and data architectures.  
In her presentation CFO Edge, ADAPT's Senior Research Strategist, Aparna Sundararajan, explores common challenges in managing disparate data stored in legacy systems and discusses future-ready strategies to execute a data-driven operating model.  
To unlock the full keynote video and access an entire catalogue of ADAPT's expert presentations, localised research, case studies, downloadable data and community interviews, speak with a Senior Research Consultant today. 
Transcription:
Let's take a step back and understand what does it mean to be data-driven?  
It is making informed business decisions based on and backed by relevant, accurate, updated data insights.   
Now, here's the trouble. We spend most of our time on the data rather than the decision.   
Let's look at the classic journey of the data journey. We capture data from multiple sources, ingested, integrated, analyse it to make decisions. There are heaps of decisions that need to be made about the data itself.   
What are these decisions? Where do we capture this data from? Should we capture it from all the multiple places that we want to capture?  
Your marketing and sales team and products team would want to capture as much data as possible because all the IT vendors ten years back told us that we are ready with natural language processing and text analytics, and sentiment analysis to get you the maximum value of the data that you're not utilising.   
No one spoke about what you are doing with the data; they said you're wasting your data. This is where the marketing teams want the world from you.  
How often should it be collected? How long should we retain it? How do we classify it? Those are the decisions we struggle with right now. What is the taxonomy? What is indexing?  
That leads to the overall information architecture. What should it look like? Where is the information flowing from?  
What's the starting point and what's the endpoint, and who is using it? What type of infrastructure do you need as an organisation? Do you need a relational database, or do you need an autonomous database?  
Should you go for a traditional vendor, or should you go for a New Age data platform? What capabilities does your data platform need? 
Is it OK to trade-off between security and governance and accuracy? No, of course not.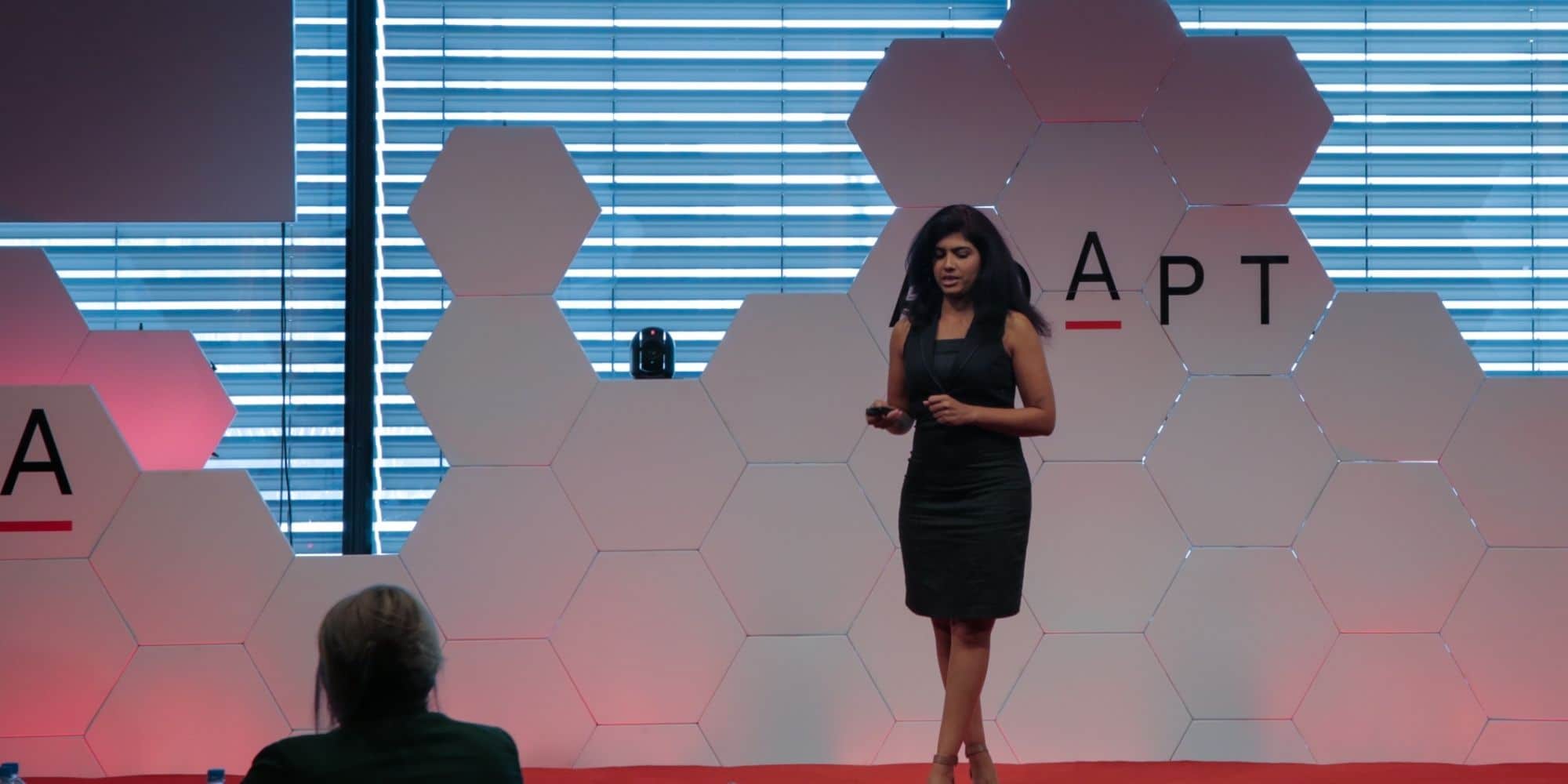 Is it OK to trade-off between accuracy and real-time? Those are the decisions that we get stuck up in.   
Who will use this data, and how are we going to visualise and analyse it? Are these users' tech-savvy? Are they digitally savvy? We already saw from Peter Weill's presentation that probably 20-24% of leadership is savvy.   
We don't know about the rest of the organisation. How much training do they need? What decisions are they making?  
Will we be using predictive modelling to create better decision-making?  
Will they be creating more automation? Which part of the data strategy should be automated? Which part of the data strategy should not be automated? Because maybe it's too risky, and you will anyway have to recheck the outcome.  
Where do we adopt AI and machine learning to create alerts and indicate an action for a different department?  
When I talk about CIOs, they struggle in these two areas because they are always trying to build a business case for one or another technology component, and they are confused.  
This is what they tell us, "I'm getting a lot of requests from different parts of the business. How do I prioritise? How do I build the business case, and how do I show my CFO that we need a particular component? How long should I retain the data? Because the business is not giving us giving me any time." 
Here is a case in point example I'll share with you. This was from our CIO Edge event, and we were talking about the biggest challenges.  
My CFO wants me to cut costs, optimise costs on cloud investments, and a big portion of it is dedicated to backup data and drive. I don't know if that data will ever be used again." 
I said, "Did you speak with the business unit?" He said, "No, whenever we reach out, they don't have time for us. I'm not sure how to solve this problem." 
Essentially, you have an underutilised dataset lying on the cloud, and it'll be an overhead or a sunk cost. It paralyses them, and it paralyses you, and then nothing moves.  
What do we need? We need to start from the decision point. What are the biggest decisions that we need to make? Who is responsible for making those decisions, and who is accountable for making those decisions?  
To unlock the full keynote video and access an entire catalogue of ADAPT's expert presentations, localised research, case studies, downloadable data and community interviews, speak with a Senior Research Consultant today.