Resources
Avoiding Cloud Chaos with Dell Technologies, IBM, VMware and Amazon Web Services
ADAPT's research forecasts that cloud adoption will reach 77% by 2023, driven by the acceleration of productivity tools and mission-critical applications to the cloud. Hybrid multi-cloud brings operational issues of application sprawl, data deluge, increased workload management, and automation challenges.
The drive to digital services has exponentially increased the need for innovation and interconnectivity to deliver applications and data at the speed modern business demands.
ADAPT's research forecasts that cloud adoption will reach 77% by 2023, driven by the acceleration of productivity tools and mission-critical applications to the cloud.
Hybrid multi-cloud brings operational issues of application sprawl, data deluge, increased workload management, and automation challenges.
So, how can infrastructure leaders manage this multiple cloud environment and securely integrate applications across platforms?
Dell Technologies' VP Modern Data Centres, Kris Day, says that not every application should be cloud-based. Newness, complexity, and strategic importance are critical factors to consider if moving an application to the cloud.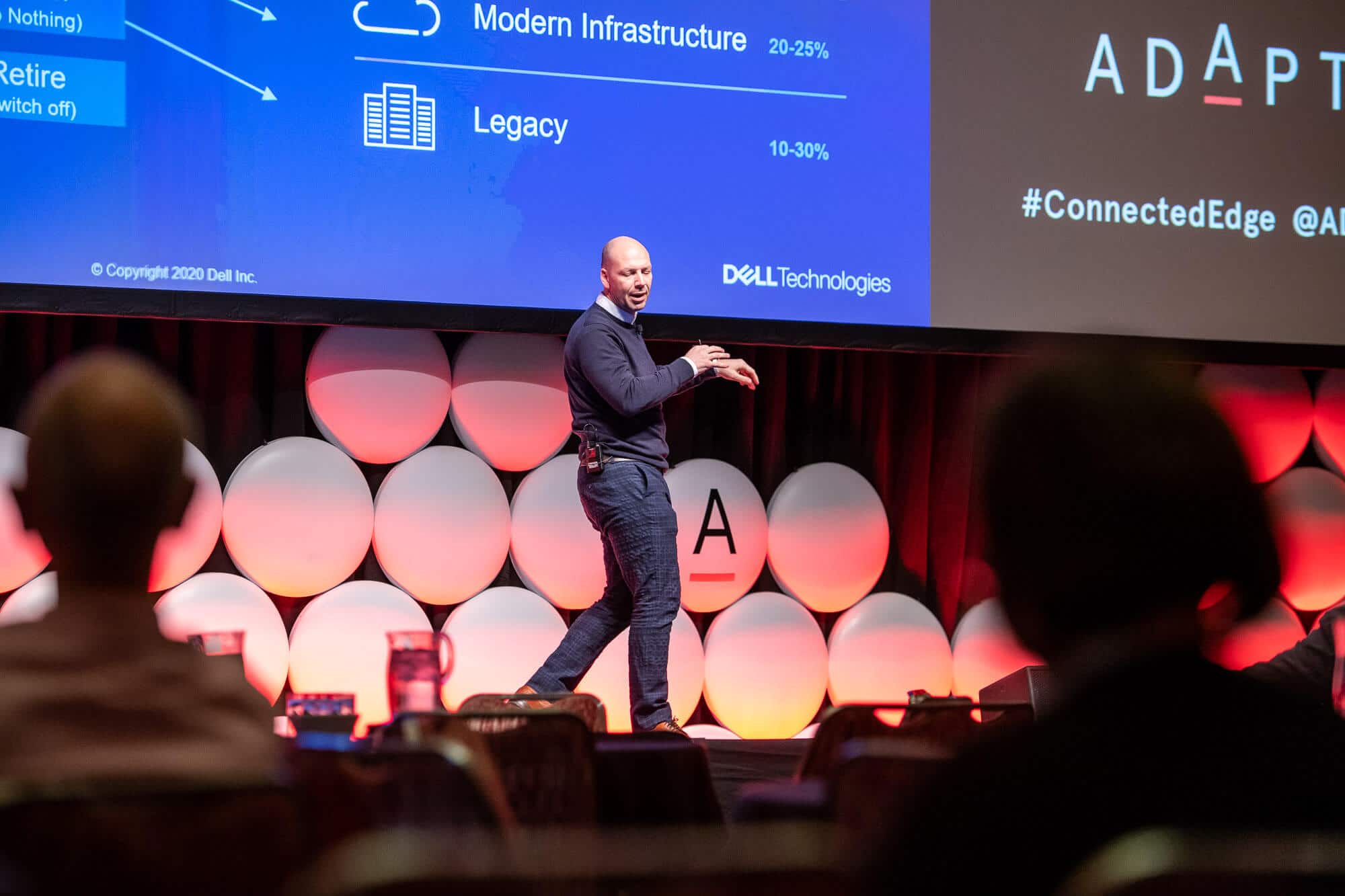 Multi-cloud, but multi-cloud is, as I've suggested, multiple clouds using multiple clouds, and that may be GCP, Azure, AWS, all of them, a combination of them. And it also means hybrid clouds are using on-prem cloud capabilities together with your off-prem cloud capabilities as well.
It also means using your core, your traditional data centre, and increasingly the edge, particularly depending on some of the emerging technologies you're adopting and the industry you're in.
Smart automobiles, for example, would have a heavy dependency upon bringing edge into this picture.
Now, here's the thing: you need to manage all of this together as a system. There needs to be some consistency to it from a manageability perspective, from an operations perspective; otherwise, you create silos.
Only ADAPT Research, and Advisory clients can access Kris Day's full presentation on going App-First or Cloud-First.
Examining ADAPT's latest research direct from 150 Australian cloud and infrastructure leaders, Matt Boon (Director of Strategic Research) discusses how pandemic-induced disruption has impacted cloud and on-premise management trends.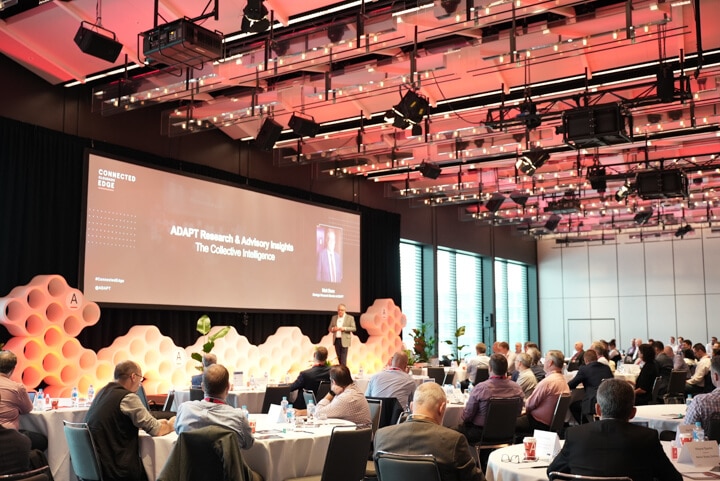 We asked you how many public clouds you are currently dealing with within your organisation when we talk about public cloud infrastructure as a service platform. You can see here that 18%, one in five of you, are grappling with more than five public cloud environments.
The environments we are trying to manage are getting increasingly complex. 76% of surveyed Australian organisations are managing one to five public clouds specifically.
There's a real, increased focus on working with vendors, particularly to help us manage them more efficiently, more effectively, getting a clearer line of sight across our cloud environments, because ultimately, we risk moving towards cloud sprawl.
Uncover Matt Boon's full overview of Australian organisations' cloud migration journey.
ADAPT's Research and Advisory exclusively offers an interactive dashboard on our five-year-long Cloud Migration study.
IBM's Integration Leader, Daniel Gagic, encourages infrastructure leaders to refactor small parts of applications with microservices rather than rewrite entire business-critical applications.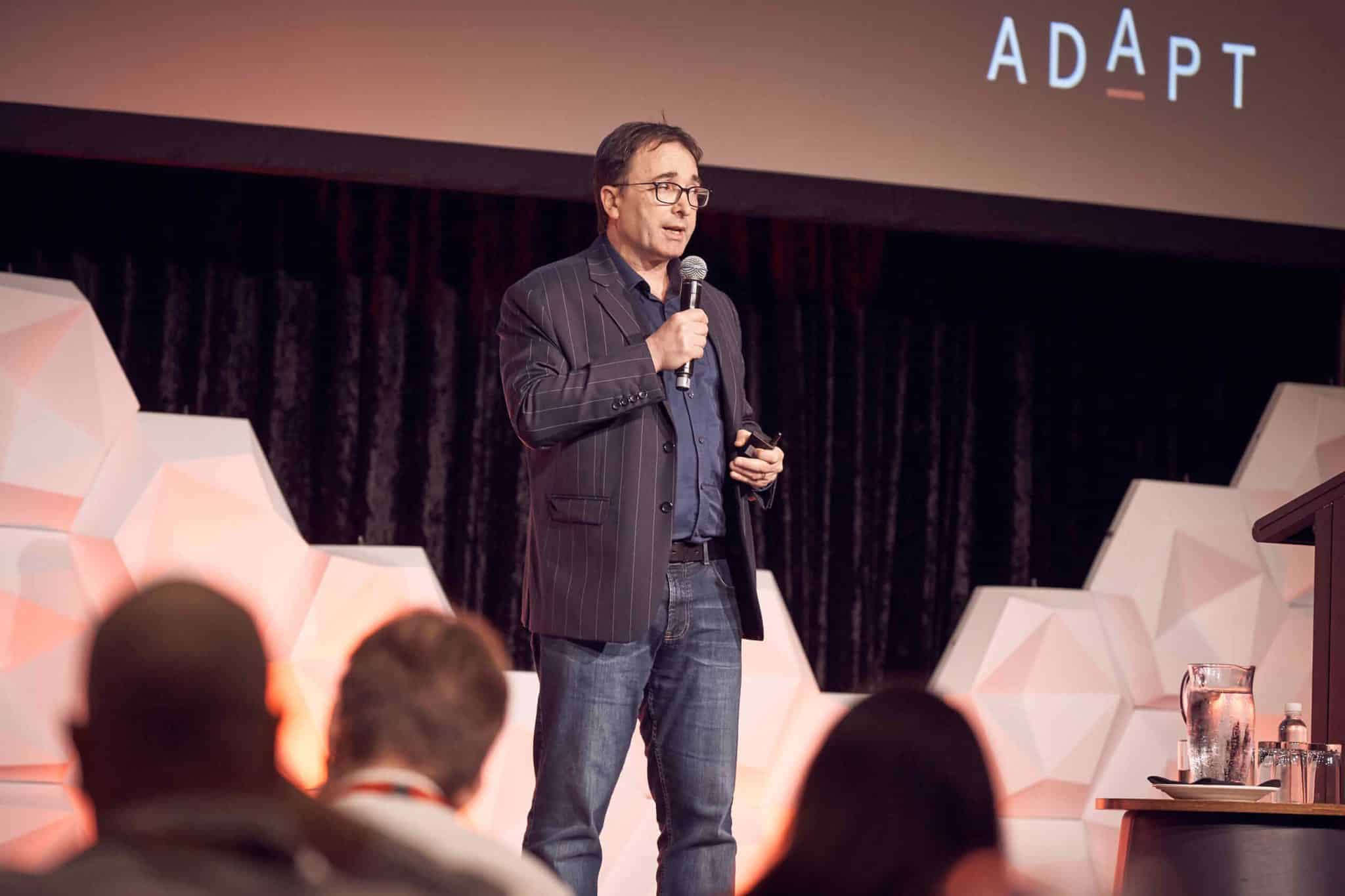 You're looking at how you can move from traditional to future state. One of the popular methods that we see our clients take is the notion of containerising the monolith.
One quick way you can look at it is to look at your existing applications. They could be like a take it as a Java application, a three-tier architecture. It's a mission-critical app.
How can we look at step one not trying to rewrite the whole application into four microservices, but by looking at how you can take that application as is and put it into a container to get immediate benefits of a cloud-native platform will deliver. So that's something you can do quickly.
There might be some things you have to take into consideration, like state external dependencies and all those technical terms. But that's something you can do very, very quick. Containerise the monolith.
That's not microservices, but you can quickly get it into a container, which gets you started. Get that brings starts to bring benefits. Once you're in that step one, you can start leveraging cloud APIs.
Daniel shares more practical tips in his full presentation on Accelerating Your Digital Transformation with Hybrid Cloud for ADAPT Research and Advisory Clients only.
VMware's Cloud VP, David Bate, rejects the hype of cloud migrations and recommends leaders focus on the nature of the workload.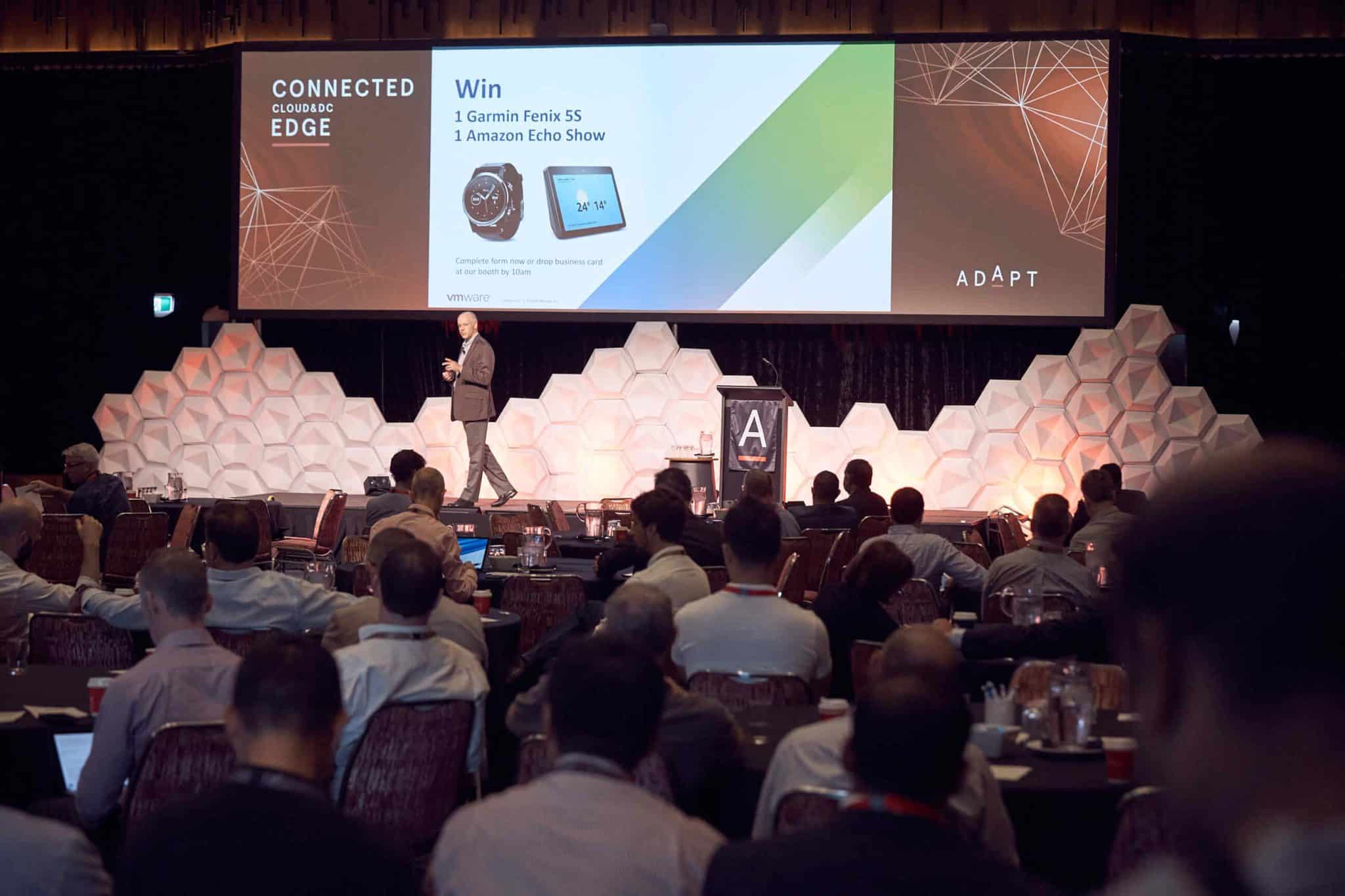 In the past, there was hype associated with we've got to move to the cloud, but I think it's important that we ask ourselves the question, why? What is it that we're looking to achieve?
I think we are learning as an industry that's a much more important conversation that we need to have. And comes down to the applications, and we heard a couple of comments from the previous panel around workload. What's the nature of the workload? Where do we want to put it?
This is about the applications and what you see here is a spectrum of possible alternatives as we consider the applications that we may have today or are looking to modernise and take forward with us into a hybrid cloud environment or, in fact, native cloud, where we compose and run in the cloud.
From the left-hand side, we have an option around maintaining through refactoring and multi-cloud on-prem, off-prem scenario all the way through to develop natively on the cloud or, in fact, complete replacement and drive the innovation and new applications running in the cloud itself.
In his full presentation on Thriving in the Multi-Cloud World, David discusses leveraging multiple clouds to drive efficiency, agility, and innovation.
Nathan Wheat is a Business Development Specialist for VMware Cloud on Amazon Web Services (APJ). He recommends 'Build Once, Run Anywhere.'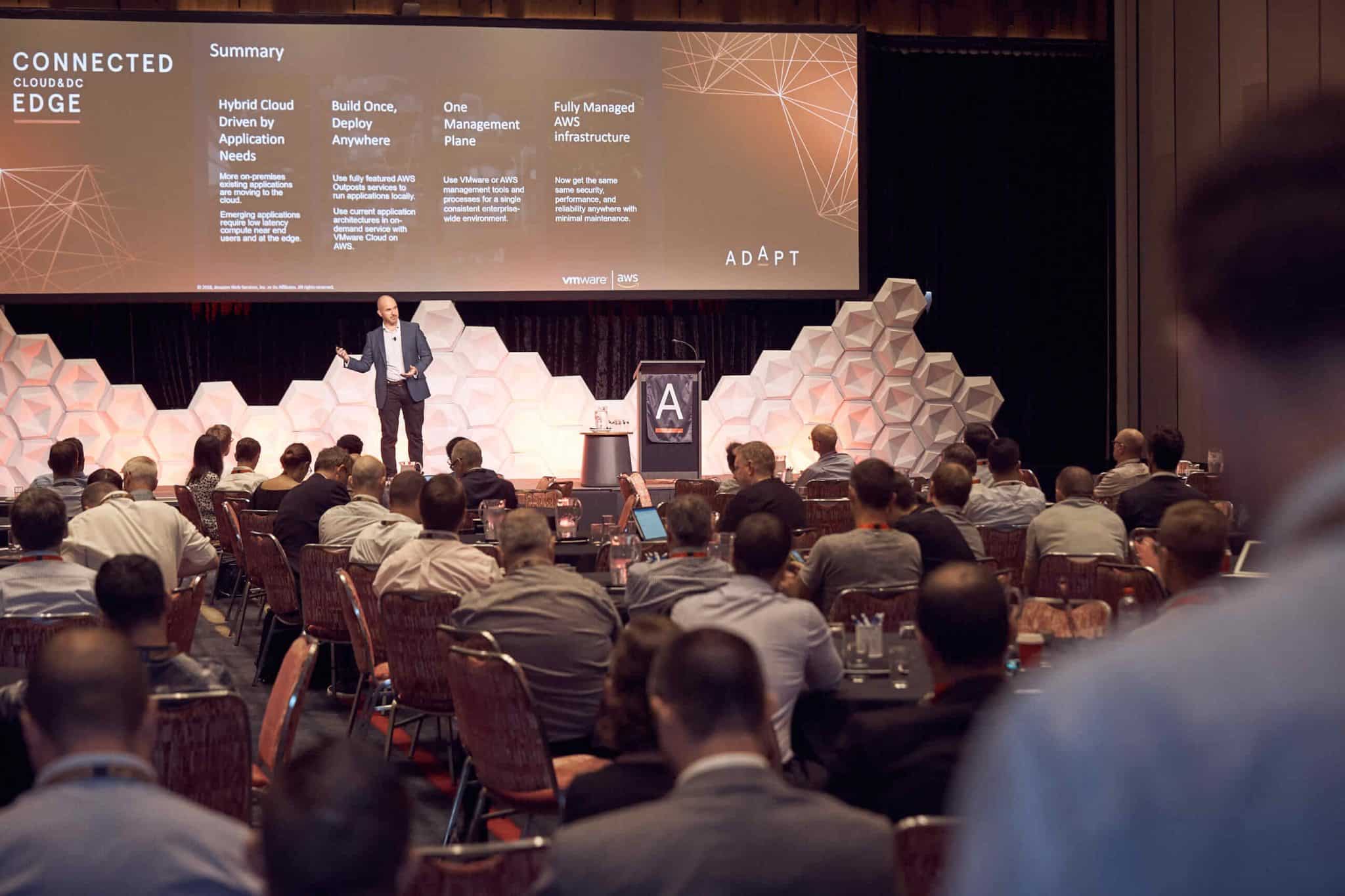 There is a need for a hybrid cloud that addresses a short term need by having existing inherited architectures that you need to deal with and some ongoing use cases around what happens at low latency at the network edge.
I encourage you to use a build once, run anywhere approach. If you have an existing VMware environment, extend that into cloud services. If you're adopting cloud services and cloud-native architectures, you can now think about extending those back into the edge locations; they're on-premises.
That one management plane means that you greatly simplify the skills, the complexity, security risks, operational and cost efficiencies that you can then scale because you do it the same. Or at least you have a consistent, coordinated approach to how the IT environment is run.
In Nathan's full presentation on Dissolving the Boundaries between On-Premises and Cloud, he recommends how companies with any size technology footprint can leverage hybrid cloud (for ADAPT Research and Advisory clients only).
Join our community for more executive presentations, community interviews, Australian tech trends, and fact-based research.