Resources
CSIRO Report Reinforces ADAPT's Vision to Advance Australia
ADAPT endorses the new CSIRO report on the choices Australia faces. It shows what we need to do to fulfil our potential. There is still time to change, but we still see too much risk aversion and complacency at the highest levels.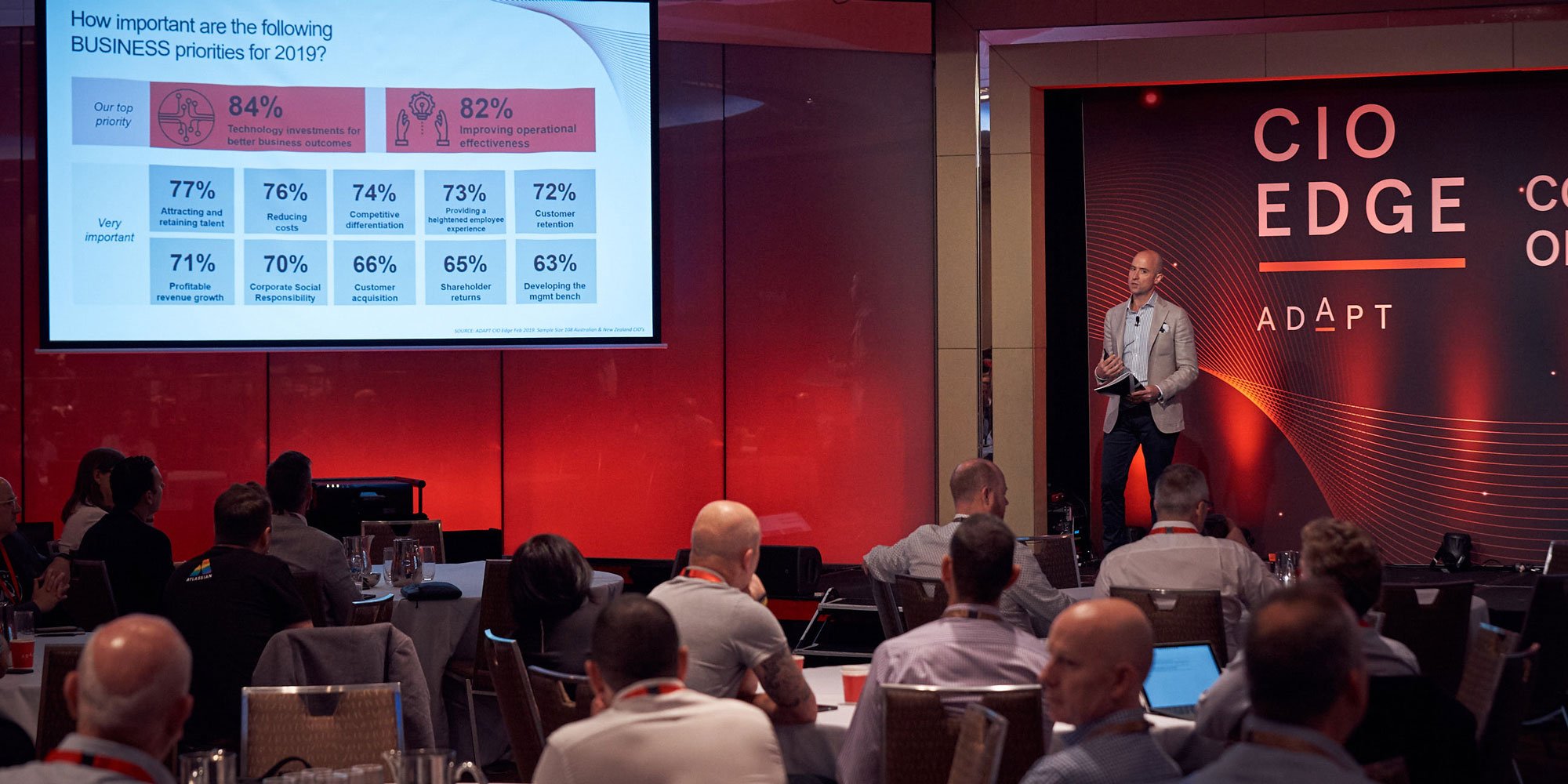 A Call to Arms: How Australia Can Avoid a 'Slow Decline'
Australia is on notice that it risks 'drifting into the future' if it fails to respond to challenges in a fast-changing world.
CSIRO has enlisted Australia's top minds to develop an important overview of the country's future in the next 40 years. The group is headed by CSIRO Chairman David Thodey and NAB Chairman Ken Henry. The 'Australian National Outlook 2019' report outlines two possible scenarios:
Slow Decline: Australia drifts into the future. Economic growth, investment and education outcomes are all relatively weak. Australia's economy is increasingly vulnerable to external shocks.
Outlook Vision: Australia reaches its full potential. Economic growth remains strong and inclusive as Australian companies use technology to move productivity towards the global frontier and create new globally competitive, export-facing industries.
The report concludes there is a sense of urgency about decisions that need to be made now to prevent a decline into national mediocrity. While Australia has enjoyed almost three decades of economic growth, with enviable social cohesion and strong institutions, it must respond to a range of major challenges if it is to remain successful:
The rise of Asia: Massive growth in both population and GDP, on our doorstep.
Rapid technological change: Harnessing disruptive technologies.
Climate change and the environment: Australia is the world's most arid continent, with an increasingly variable climate.
Changing demographics: Growing, but with a smaller proportion of workers to support an aging population.
Declining trust in institutions and business: Part of a growing global trend.
Strains on social cohesion: Australia rates well, but there are increasing strains.
The report says that to address these issues Australia must make "key shifts" in five areas: industrial, urban, energy, land and culture.
CSIRO Chief Executive Larry Marshall says:
Australia is at a crossroads – stride towards a more positive future outlook filled with growth, or face a slow decline. I hope the report will serve as a resurgence and rally cry for what we can achieve together. When the community works together, we can solve our challenges and shape our future."
One of the report's strongest conclusions is that there is no trade-off between strong economic growth and transitioning to zero-emission renewable energy, an argument that has crippled political debate in Australia for more than a decade.
Even if the world balks at strong action on climate change, Dr Marshall says, Australia will do better economically if it embraces energy efficiency to reduce emissions. Electric vehicles, for instance, are expected to be the cheapest form of transport after 2025 and will dominate sales by 2040.
CSIRO Chairman David Thodey argues in the report that if Australia pulls the right levers "it is possible to achieve higher GDP per capita (as much as 36%) while ensuring growth is inclusive and environmentally sustainable."
With bold action, the modelling found a far more prosperous and dynamic Australia, but trust in governments and business is low. Australians have little faith that decisions are being made in the long-term interest of all of us, rather than for vested interests. Without that trust, bold decisions are much more difficult to make.
There is no silver bullet to restore trust. We need greater efforts to address policy over-promises and to overcome perceptions of the unrepresentative nature of politicians, most of whom come from a narrow range of backgrounds.
The report predicts Australia's population will reach 41 million by 2060, with Sydney and Melbourne each home to between 8 million and 9 million people. Brisbane and Perth will each reach 5 million.
The report sounds warnings, but it is essentially optimistic. It gives "a message to all Australians that we can take control of the kind of future we want for the country," says David Thodey.
By using those two scenarios we illustrate just how different the future is depending on the path that we take. We're saying that Australians need to get together and these are the things we need to be focusing on. This is what's really important."
ADAPT fully endorses these views. Our corporate vision is to enable a more capable and productive Australia for now and the future.  ADAPT events, research and advisory services equip the executives leading our nation's organisations with the knowledge and competencies they need.
Many of Australia's CIOs recognise the challenges we face. Surveyed executives at ADAPT's recent CIO Edge conference indicated business priorities closely aligned with the CSIRO report's recommendations. The top two priorities are investing for better business outcomes and improving operational effectiveness. Note also the high rating given to Corporate Social Responsibility.
The CSIRO report is the most comprehensive analysis we have seen on the choices Australia faces. More importantly, it shows what we need to do to fulfil our potential. There is still time to change, but having delivered events for eight years and offered clear direction, ADAPT still sees too much risk aversion and complacency at the highest levels.
CSIRO's 'Australian National Outlook 2019' should be required reading for every politician, policymaker, technologist and business leader. Australia is at the crossroads and the report clearly shows the path we should take.
Our leaders, boards and main stakeholders must now make the bold decisions and lead from the top. They should invest in R&D, allow room to experiment and shift to a new world of technological prowess. Technology executives need to have a seat at this table if we are to succeed. The old school needs to get out of the way of innovation.