Resources
South Australia and Lot Fourteen Tackling the Skills Shortage with Innovation, Investment and Vision
South Australia Premier Steven Marshal outlined his vision for the state to become a leading regional innovation hub at a recent Analyst and Advisory day, hosted by HCL Technologies in Adelaide.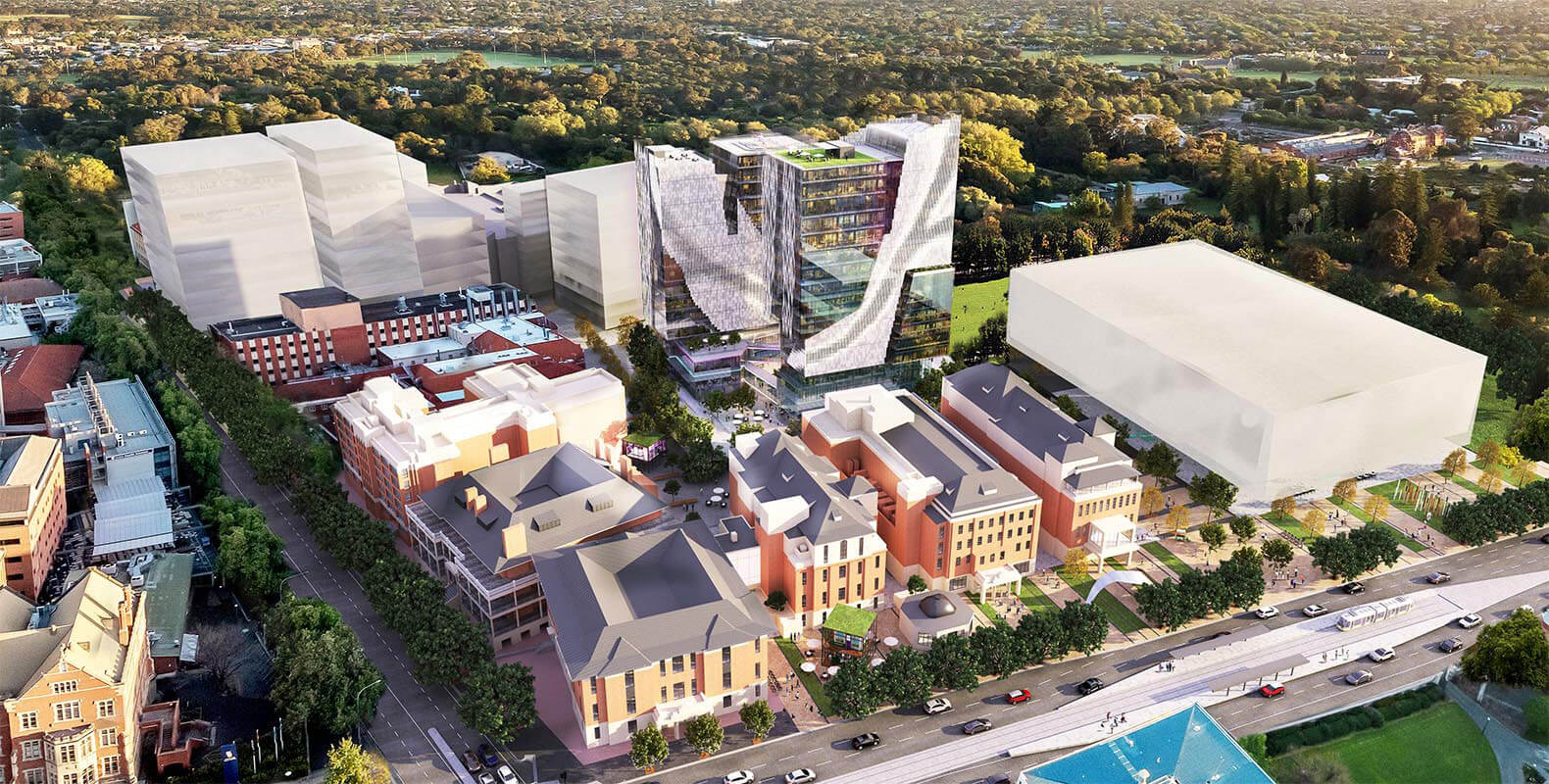 In March 2019, ADAPT published the 2019 Australian Top Ten Technology Changes and Business Challenges report. In the section dealing with the Australian Skills shortage, we noted:
IT and technology skills shortages have been an important issue for many years now, globally and in the region. The issue is yet to be properly addressed on many fronts, and it is getting worse. Government policies on education, training and immigration have been suboptimal, to say the least, and many businesses are shirking their responsibilities."
It was, therefore, encouraging to hear South Australia Premier Steven Marshal outline his vision for South Australia to become a leading regional innovation hub at a recent Analyst and Advisory day hosted by HCL Technologies in Adelaide.
Victoria and New South Wales are significantly smaller in size than South Australia, yet they have far more people, limiting South Australia from expanding into areas other than Agriculture. Mining, construction, tourism, food, education and wine.
The Premier was at pains to point out that existing industries remain important. However, as the country's most sparsely populated state, more needs to be done to differentiate and attract innovation, technology and key skills to South Australia.
South Australia is pivoting itself to become a centre of excellence for emerging technologies and tech-enabled industries.
At the centre of this is the redevelopment of the 7-hectare site of the old Adelaide Hospital into an integrated lifestyle and innovation hub known as Lot Fourteen (see below).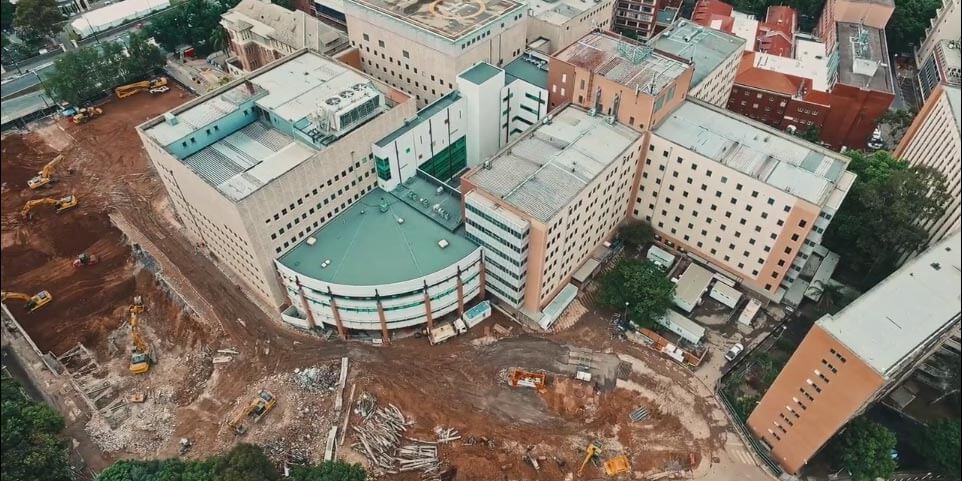 Lot Fourteen, on the site of the former Royal Adelaide Hospital, is being transformed into Australia's first creation and innovation neighbourhood, where thousands of people will work and stay."
This vision for South Australia and Lot Fourteen has been further underpinned by the 2019 South Australian budget. It is also supported at the Federal level with initiatives such as the housing of the Australian Space Agency slated to create 20,000 jobs and $12bn in revenue.
In addition, Lot Fourteen will house a 650-desk innovator acceleration hub (FIXE@Lotfourteen) plus companies spanning key areas of innovation and technological advancement, such as the Australian Institute of Machine Learning.
Additionally, in a world first, MIT (Massachusetts Institute of Technology) has plans to establish a Living Lab at Lot Fourteen in partnership with BankSA and Optus. A Living lab:
"Brings together the public, private and research sectors, analysing data to determine the most effective ways for South Australia to drive both economic and sustainable population growth. It will bolster South Australia's entrepreneurial activity across a range of industries and ensure that this state remains at the forefront of global innovation and enterprise. Lot Fourteen is proving itself to be a major drawcard for some of the best minds in the world."
One of the biggest constraints facing South Australia is skills. Lot Fourteen focuses on developing skills based on industry needs today and, more importantly, skills for the industries of the future.
South Australia is driving collaboration across business, government and education with a "kindy to retirement" mindset when it comes to education, training and development of current and future workforces.
Professor Brenton Dansie, Head of School: Information Technology and Mathematical Sciences at the University of South Australia, make the point that Skills and competition for talent in fields related to new technologies are getting hotter. It is therefore critical that we start by encouraging students to consider tech-related subjects. However, to do this, we need visible employment opportunities.
Historically, South Australia has not had a people-first mindset in regard to its economy. Its a renewed focus on people and technology has led to a claimed 31% reduction in net interstate migration. It plans to further reduce this by driving more jobs and opportunities in technology-related fields.
A long-term focus on jobs built on innovation will stem the flow of people leaving and attract more talent to South Australia, aligning with its stated goal of becoming the entrepreneurship capital of Australia.
A shining example of where Technology has successfully helped transform a traditional business was displayed in the form of the 178-year-old iconic Agri-business Elders.
CEO Mark Allison explaining how technology has played a key role in getting Elders back at the forefront of the market from a position of near-collapse not so long ago.
Climate change and increased demand will see AgTech emerge as a critical area for tomorrow's Agriculture industry to ensure consistency and longevity of Agriculture.
This was discussed at the recent TedXSydney event ADAPT attended, as analysed in the ADAPT research document:
TEDxSydney 2019 ADAPT Overview – Legacy: We are what we leave behind
The founder of Aussie AgTech company The Yield, Ros Harvey, discussed how technologies like Artificial Intelligence, the Internet of Things, big data and predictive analytics are being used to help farmers optimise their practices to improve their harvest and to reduce food loss to wastage.
She also spoke about the concept of data markets, where partners in the agriculture ecosystem pool and share their data resources to make enhanced predictions of when a crop is ready for harvesting. Data markets take the guesswork out of growing, where one of the biggest unknowns is the weather.
Thus, leveraging data, algorithms and AI to create microclimate extrapolations driving improved yields and resource efficiencies.
It was examples such as this that Mark Ellison sees as the anchor component of new capabilities in the AgTech enabled agriculture industry of the future.
The Bottom Line
Other countries and competitors are aggressively looking at how they can upskill existing workforces and complementing this with emerging technologies such as AI and robotics.
It is essential that Australian organisations embrace technology, innovation and new approaches to work and operate with a continuous development mindset.
CIOs attending the ADAPT CIO Edge conference earlier this year that attracting and retaining talent was their third-highest business priority.
We should not fear new technologies, such as AI/Robotics/ML etc. rather look at how we can leverage the technologies to augment our existing skills.
Like South Australia, on a much larger scale, is proving, this is the key to acquiring new talent, while at the same time reducing attrition rates of existing skills:
South Australia has historically, not had a people first mindset in regard to its economy, its renewed focus on people and technology has led to a claimed  31% reduction in net interstate migration, it plans to further reduce this by driving more jobs and opportunities in technology related fields."
Photo by Renewal SA