Resources
Developing Staff Skills to Overcome the Skills Shortage
According to ADAPT, three essential skills are needed in the modern software industry: business savvy, broad coding experience, and architectural knowledge.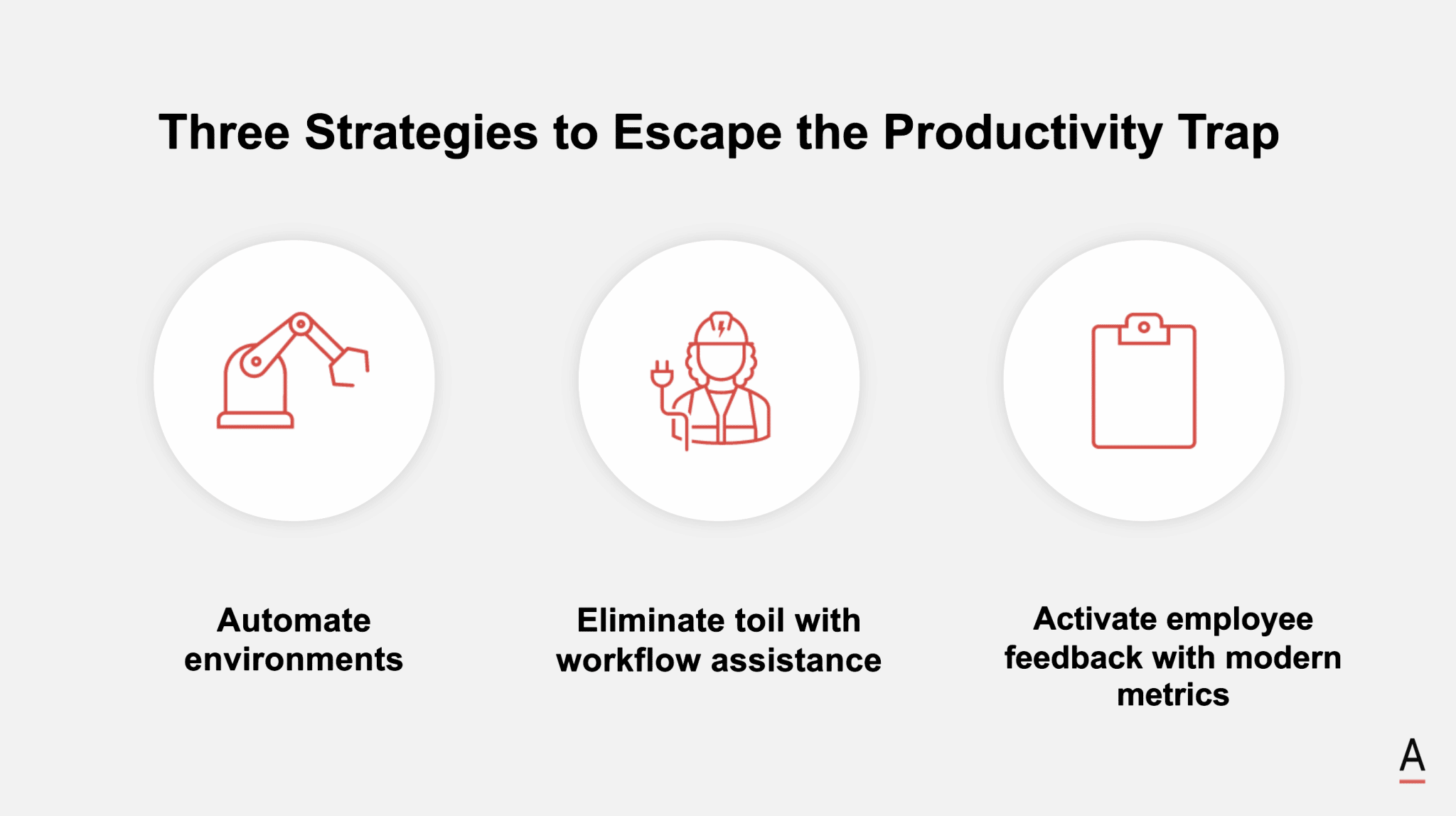 Australia needs more IT professionals amidst the ongoing talent shortage and the new normal.
The failure of Australian policymakers to comprehend the nature of technology and the skills it requires is just one of many causes, and the situation needs to be improved.
Another culprit is the IT sector as a whole. Many people who use and produce technology are only think of the short-term, and need to understand the value of investing in the organisation's and its employees' future. Thus, it is a must that Australian businesses make more significant investments in employee skill development and training.
ADAPT's Research and Advsiory clients can learn more about the Three Steps to Evolve IT Operating Models and Address the Talent Shortage in the full report.
Essential skills for the IT sector
According to ADAPT, three essential skills are needed in the modern software industry: business savvy, broad coding experience, and architectural knowledge.
Architecture: This includes the current technology stack, the public cloud, and data.
Business savvy in positions like engineering, quality assurance, and security assurance to recognise and deliver the value of experience-led transformation
Diverse coding backgrounds, including multi-cloud, DevOps, and legacy coding.
The foundation for long-term staffing
We can address these requirements while elite talent is in short supply.
Modern software companies are just as progressive as the goods they produce.
Mastery need not be an obstacle in the pursuit of talent, as long as continuous improvement serves as the foundation for a long-term staffing plan.
It entails selecting employees based on their potential, keeping them on board, and developing personal skills aligned with organisational requirements.
As you create the hiring journey, give priority to adaptability, curiosity, motivation, and care.
At ADAPT's Connected Cloud and DC Edge, Associate Partner Keerthi Iyengar of McKinsey and Company offered the following pieces of advice on hiring and developing talent:
Hyper-specialisation frequently loses ground to lifecycle thinking based on a variety of experiences; one example is the depth of a data center networking lead.
Junior staff members are eager to work on challenging issues, motivated, and accessible.
Crowdsourcing is effective: the cost is half as high and the retention rate is thrice that of external hires.

Onboarding advantages are also provided by internal crowdsourcing: tenured employees bring organisational understanding and a cross-functional perspective that are difficult to purchase.
Consider consulting your managed services partners as well. Your expanding team may gain access to the necessary skills, foster culture, transfer information, and understand best practices.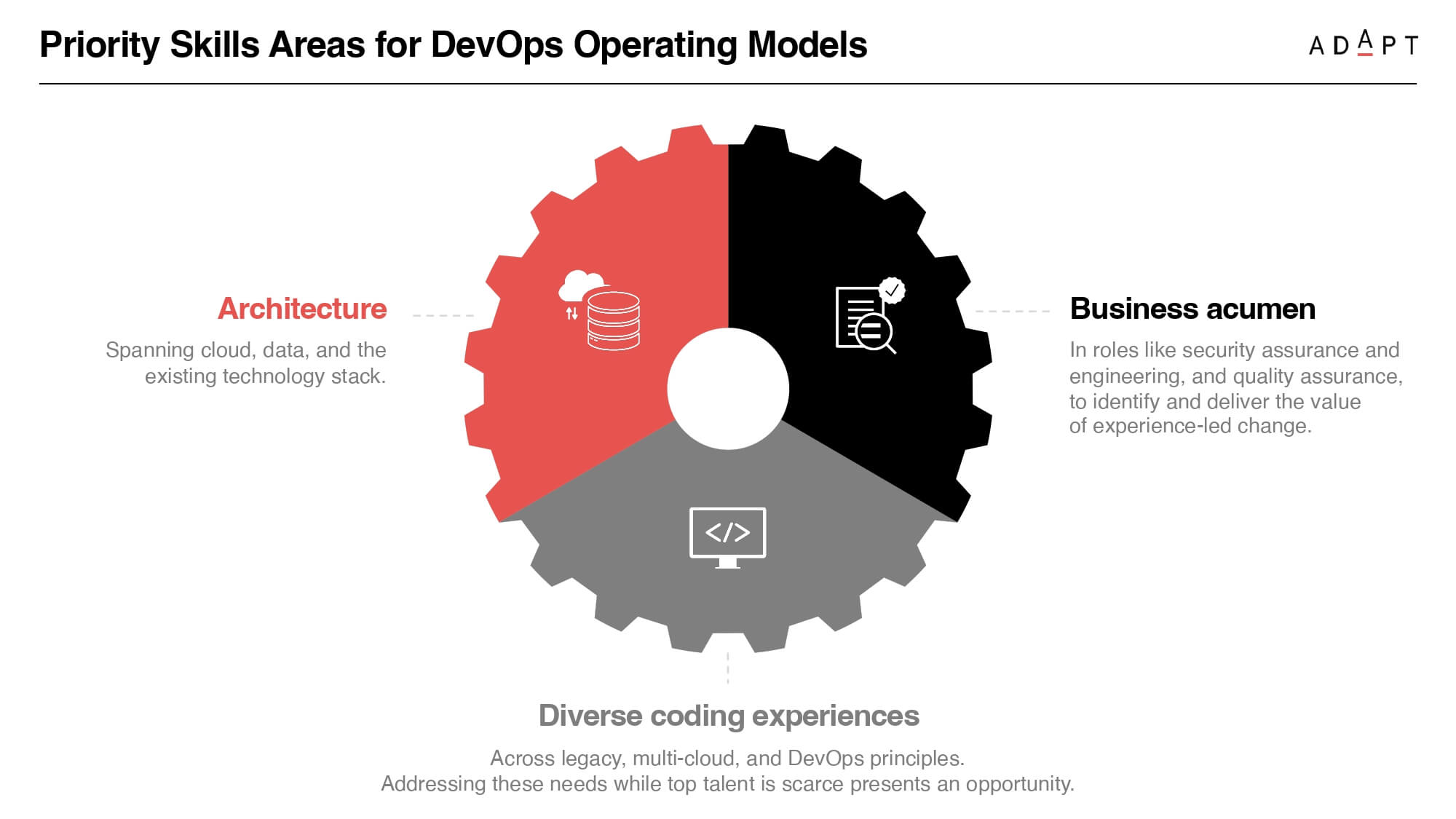 You must have more than just talented staff to take advantage of this chance. Changes in the operating model, hierarchy of importance, and leadership are necessary. Delivery is the outcome, not the architecture.
With these suggestions, IT leaders can take advantage of the talent opportunity to handle their application modernisation challenges:
In order to engage cross-functionally, find leaders who are ready to accept change and support them.
By giving business unit leaders ownership, IT priority disputes can be reduced.
By reevaluating the goals and support of teams, you may increase retention and growth.
Read on to discover ways that you can make these recommendations happen.
ADAPT Recommendations: Evolve leadership, prioritisation, and organisation
One piece of advice is that current operational models demand current leadership.
Modern leadership techniques are needed for an autonomous future.
Your workforce is more than just the sum of their output. These people aspire for good health, not just a wage raise. They want to be visible, engage in meaningful, worthwhile employment, and toil less.
Relevant training and career plans are crucial to retaining top performers and enabling mid-level experts to move up the ranks.
To respond to these expectations:
Adjust how you engage with supervisors, player-coaches, and people in general.
The evolution of your performance measurement methods is needed to recognise the person's full potential.
While occasionally experience might blur our perspective, the future of work is more exciting than we can imagine.
A new playbook is written using these three ideas by technology leaders:
Give managers, player-coaches, and people the freedom to judge based on data.
Avoid the productivity trap, minimise hard labour, and incorporate the voice of the employees.
Favour flexible, asynchronous teamwork over rigid command and control.
The first two ideas are covered in this section, while the third is covered in the concluding advice.
If giving your employees access to reliable data will enable them to deliver, innovate, or inspire, do so.
Possibilities include the potential for code quality evolution, training involvement and relevance, and business process innovation.
Make decisions that will have the most significant impact by investing in trust.
Future leadership opportunities will increase, decision-making will be more effective, and action will be motivated.
It also gives you a way to advance your employees to their highest levels of competence.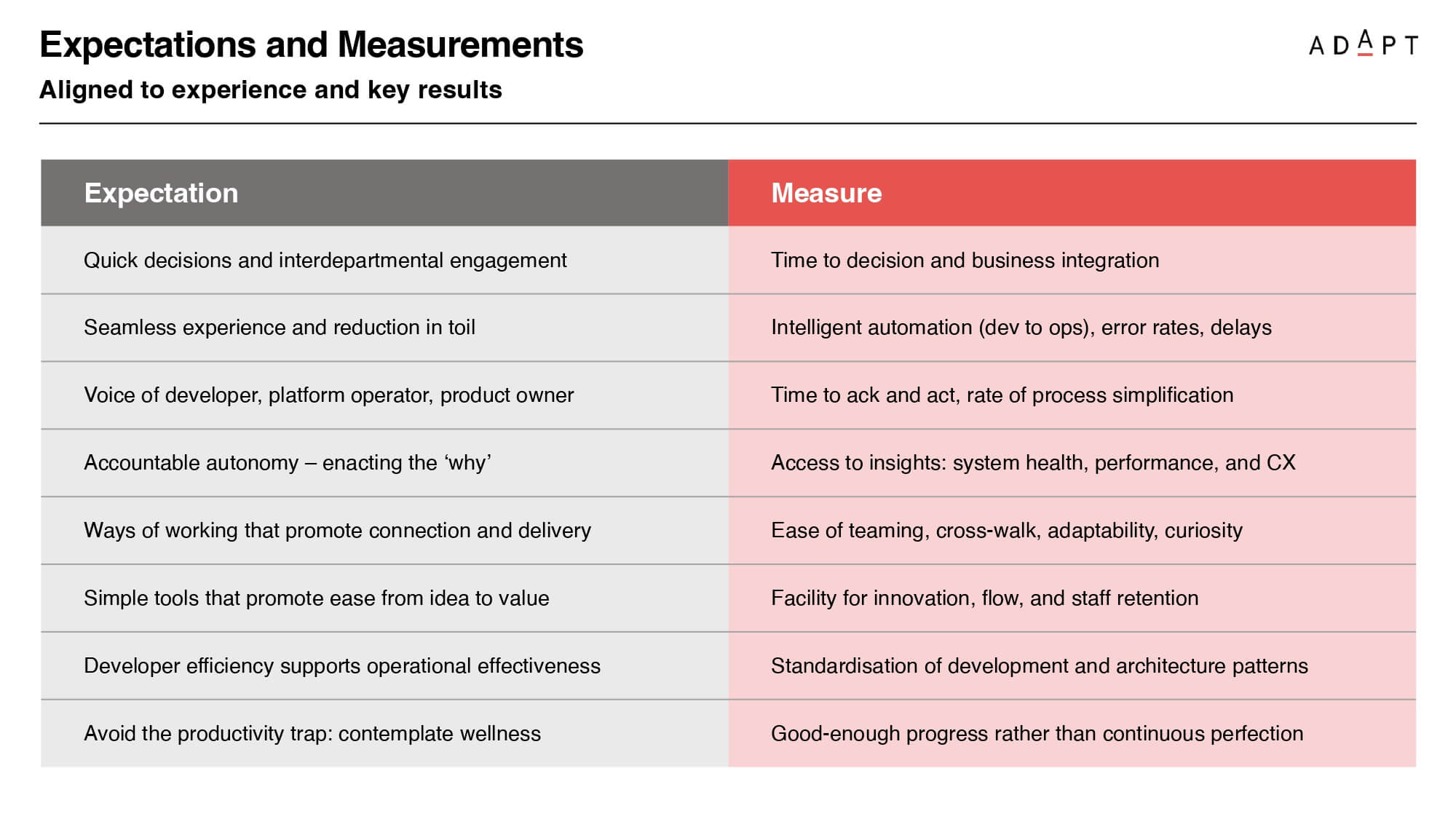 There are three strategies to avoid the productivity trap.
Automate, eliminate, and activate.
Automate environments
Eliminate toil with workflow assistance
Activate employee feedback using modern metrics
Examples of contemporary measures are as follows:
Time spent to acknowledge and respond to employee feedback.
The simplicity of teamwork and dotted and direct line dependencies.
Instead of risk-averse perfection, strive for at least directionally acceptable growth.
In the future of work, there are many other desirable leadership expectations and people measurements.
ADAPT's Research and Advisory clients can learn more about the Three Steps to Evolve IT Operating Models and Address the Talent Shortage in the full report.