Resources
What We Learnt About Achieving Data Excellence at Data Edge
Understand the transformative power of data at ADAPT's Data Edge conference, where we explore AI's potential, data governance, and proactive self-regulation.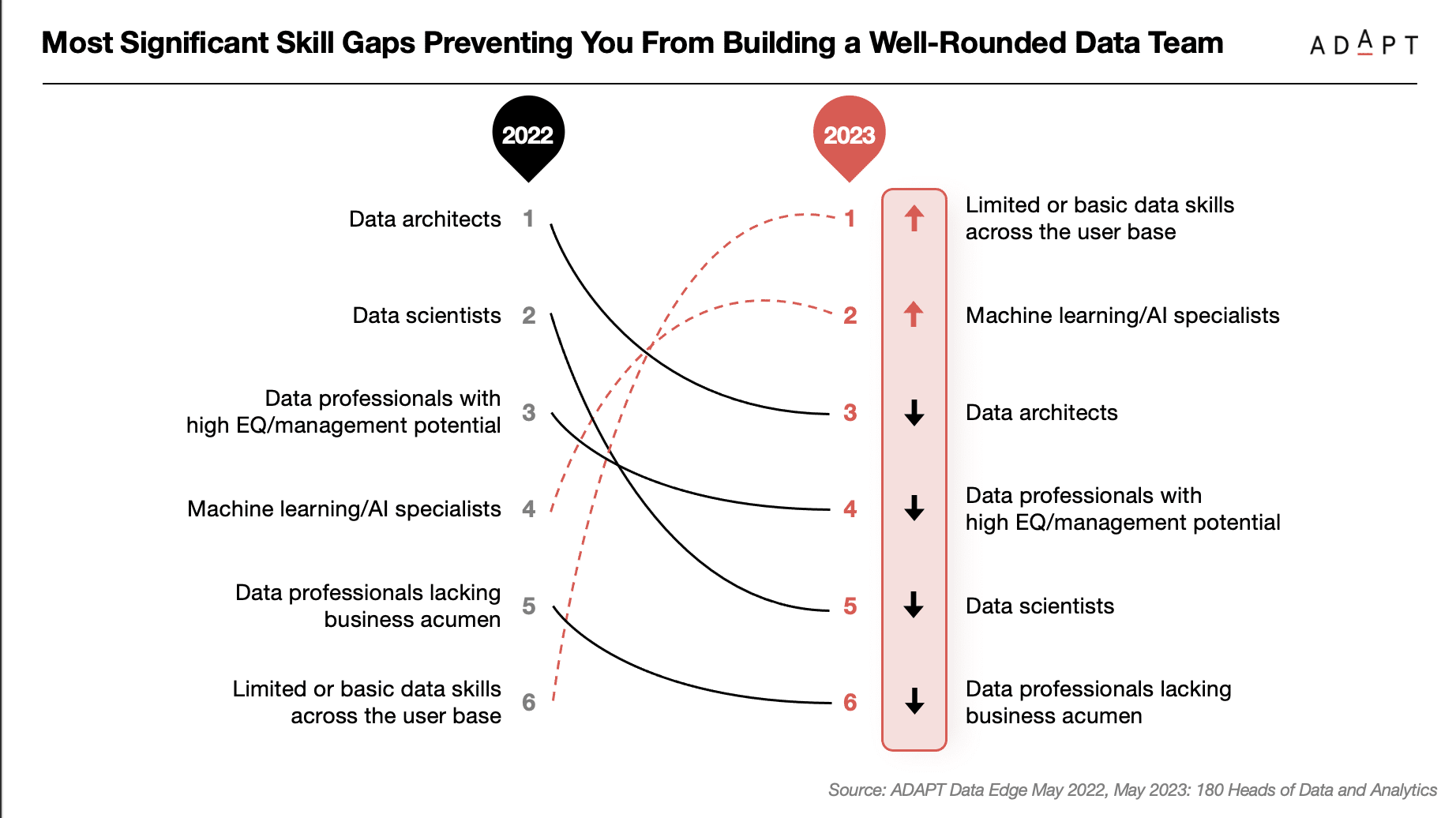 ADAPT's Data Edge is a premier conference that convenes top data leaders from prominent enterprises and government organisations.
During this interactive event allows attendees will hear from experts, tap into the collective intelligence of Chief Data Officers (CDOs), and gain insights from others on similar data-driven journeys.
At the conference, ADAPT's CEO, Jim Berry, recently highlighted the significance of data democracy, quality inputs, and self-service access in the current era of a data deluge.
With industries representing a huge portion of GDP in attendance, the event was a source of inspiration and energy.
Jim pointed out that our lives and systems are inundated with a vast amount of data. With a staggering 332 billion emails sent each day, data plays a pivotal role in our interconnected world.
In this fast-paced and complex environment, Jim highlighted the strong drive to achieve more and do it faster. Collaboration and interconnectedness, powered by data-driven insights, are critical to unlocking success.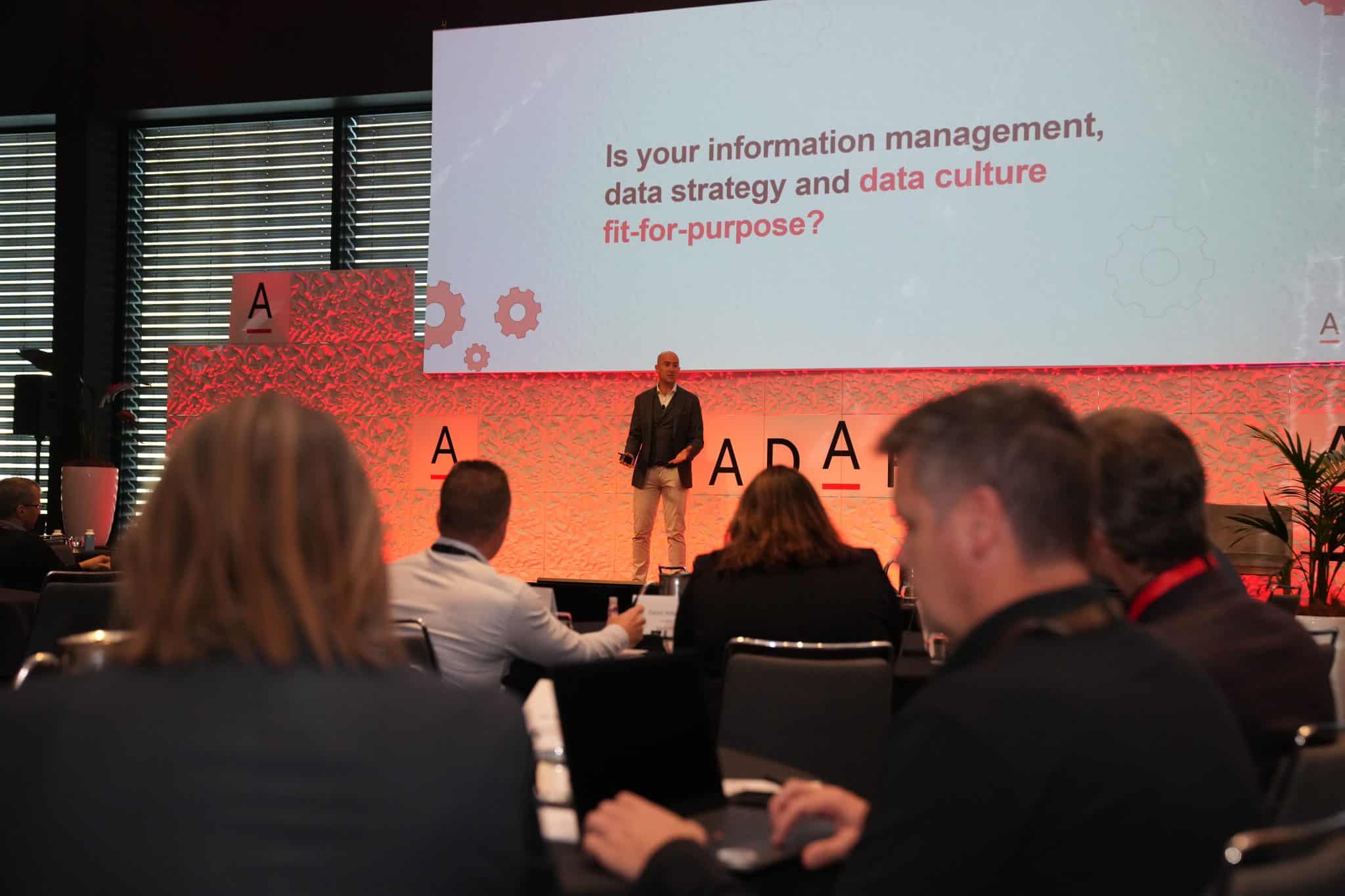 However, Jim stressed that data is not just about technology but primarily about managing organisational knowledge. This shift in perspective is crucial for businesses to harness the true potential of data.
Microsoft's CTO, Lee Hickin, echoed Jim's sentiments by stating that AI will be a significant inflection point, shaping not only the tech industry but also the functioning of the world for decades to come.
This aligns with Bain & Co Senior Partner, Richard Fleming's view that AI will transform economics and revolutionise knowledge work. While AI will amplify human capabilities, businesses must remain flexible and experimental in leveraging AI effectively.
We are currently at a technological inflection point, where tasks that once took months are now accomplished in days or even hours.
However, it is essential to recognise that short-term change can often be overestimated while long-term change is underestimated.
Ashwin Sinha, Macquarie Bank's CDO, stressed the insignificance of cloud and digital technologies compared to AI's impending transformation.
To keep up with the pace of change, continuous learning is essential. Businesses must focus on data quality, handling speed, digital process quality, and integration.
While the potential benefits of AI are immense, it is essential to address the associated risks. Risk management, safety, privacy, and compliance should be central to decision-making processes. ML analytics and AI strategy can help businesses navigate these challenges and operate efficiently.
For those who are data-savvy, metrics play a vital role, particularly in data quality, governance, and ownership.
High-quality decisions made at a scale require a solid foundation in these areas. For this to happen, more C-level executives in Australia need to be data literate. Data leaders should be part of the C-level peer group to provide a broader commercial context.
Jim drew attention to the issue of algorithmic bias, which has resulted in failed and discriminatory commercial cases and breaches of regulations. The compliance, law, and risk landscape are evolving, underscoring the need for AI regulation.
On a positive note, the NSW Government's AI Assurance Framework is leading the way in assessing the ethical use of AI. By preventing scenarios like the Robodebt incident, Australia is at the forefront of implementing measures to ensure responsible AI usage.
Unlocking the Power of Data: Key Findings and Insights for Effective Data Strategy
ADAPT's Gabby Fredkin, Strategic Research Analyst, presented valuable insights from the ground-breaking study, "The Collective Intelligence: Insights from Data, CIO, CFO, and CISO Surveys."
The research highlights crucial aspects of an effective data strategy based on aggregated pre-event surveys and contributions from executive CFOs, CIOs, and digital leaders.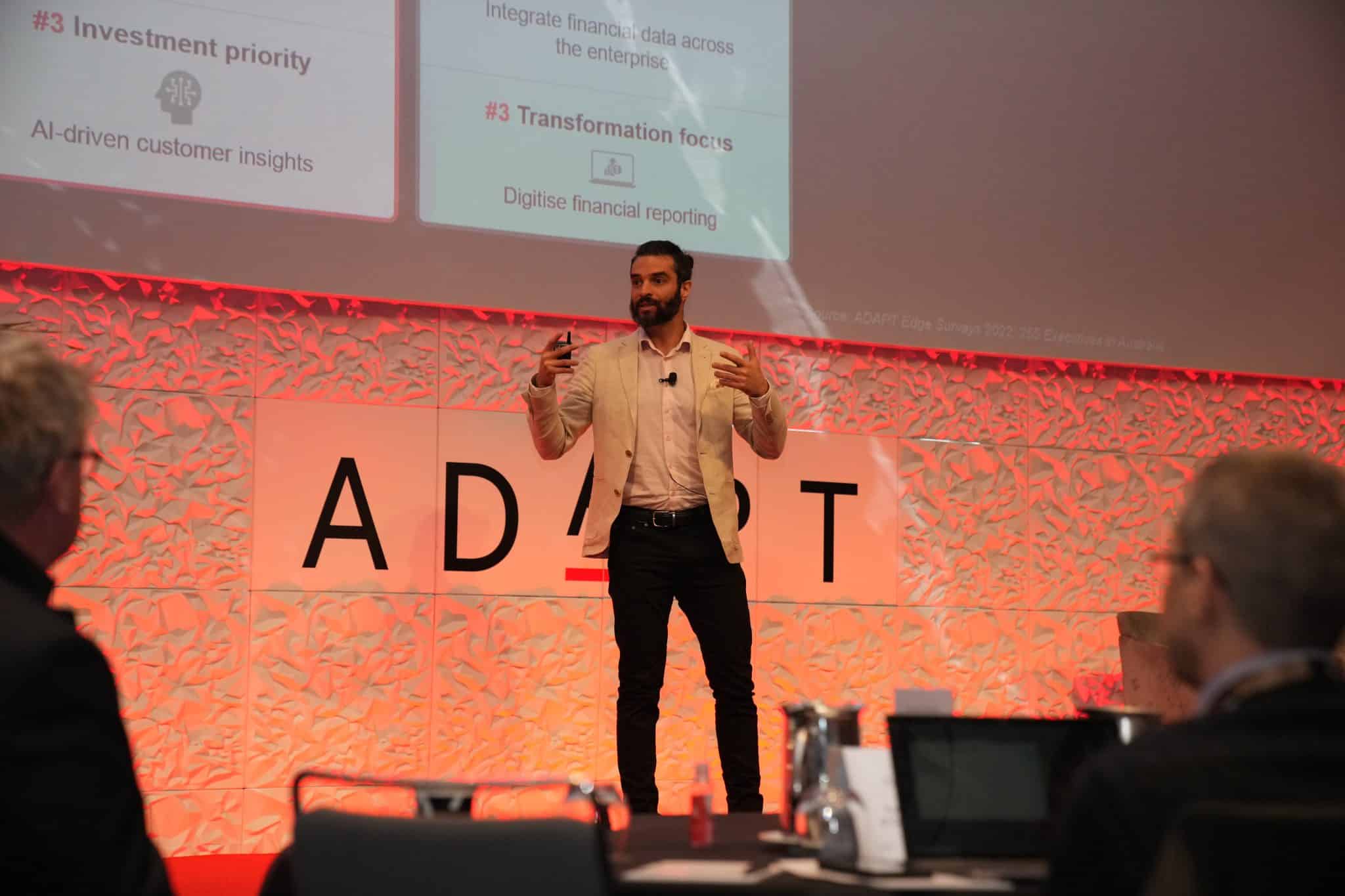 Key Insights: 
Competing business priorities emerge as the top internal barrier to successful project delivery, emphasising the need to align data initiatives with overall business goals.
Interdepartmental communication and collaboration challenges hinder data-driven projects, underscoring the importance of fostering cross-functional cooperation and effective communication channels.
Legacy mindsets and processes pose a significant challenge to data strategy implementation, emphasising the need for a culture of innovation and continuous process evaluation.
By understanding and addressing these insights, CDOs and business leaders can overcome barriers, align data strategies with business priorities, and unlock the full potential of their data for meaningful business outcomes.
Unlocking the Path to Data Excellence: Cultivating a Culture of Compliance, Connectivity, and Collaboration
ADAPT's Senior Analyst, Peter Hind, expertly guided a compelling panel discussion at the highly anticipated Data Edge event. Esteemed data leaders, including David Lamond of Scentre Group, Kristi Mansfield from Data Seer, Kash Soma from Optus, and Andrew Spiegelman from Service NSW, converged to share invaluable insights on how to navigate the complex landscape of data management leading organisations towards data excellence.
The panel delved into a range of crucial topics, offering best practice strategies and tactics to harness the full potential of data. Key areas of focus included:
Ensuring data protection and compliance without hindering access.
Adopting evidence-based decision-making through a unified view amid the data noise.
Optimising enterprise information management (EIM) and data management practices to meet current and future needs.
Fostering a data-driven culture across the organisation.
Harnessing the power of machine learning (ML) and artificial intelligence (AI) to drive a mature data strategy.
Automating decision-making processes and self-service analytics.
Additionally, the panel explored the potential impact of generative AI technologies like ChatGPT on data-driven initiatives.
Throughout the discussion, the panellists shared their invaluable expertise on what it takes to be a successful data leader.
Andrew stressed the importance of digital transformation and establishing a comprehensive framework that aligns with the organisation's goals.
Kristi underscored the transformative potential of treating data as a medium, enabling decision-making at the local level and empowering communities with accessible data.
David highlighted the dual nature of data, emphasising its ability to allow existing strategies and pave the way for more effective approaches. Kash stressed the value of collaboration and knowledge sharing within organisations, exemplified by establishing communities of practice.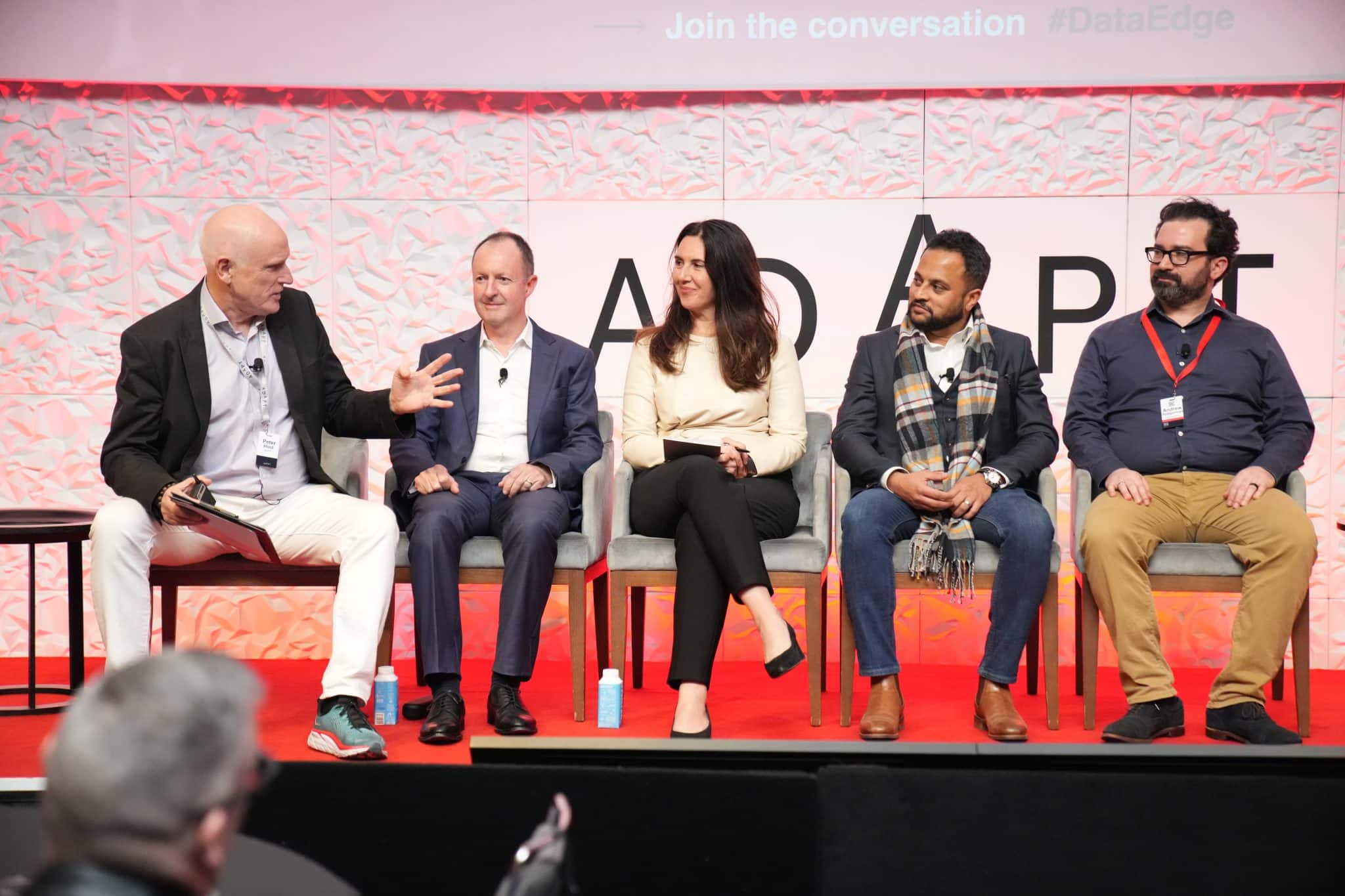 The panellists also tackled trust in data sharing, emphasising the need for secure and transparent data ecosystems to drive better outcomes.
They discussed the significance of embracing friction as a catalyst for collaboration and problem-solving, as discrepancies present opportunities for productive discussions and collective decision-making.
Furthermore, they addressed the critical balance between democratising data access throughout the organisation and maintaining robust governance measures.
By embracing a diverse team composition and nurturing strong data storytelling skills, the panellists highlighted the importance of challenging assumptions and leveraging diverse perspectives to unlock the actual value of data.
Proactive Self-Regulation: Navigating the Changing Regulatory Landscape for CDOs
Navigating the changing regulatory landscape is a pressing matter for CDOs who must take proactive steps to self-regulate before legal obligations arise.
Ed Santow, an AI ethical assurance and compliance expert, contributes significantly to Australia's AI landscape through his involvement in the NSW Government's AI Taskforce. As AI adoption increases, organisations face compliance risks and a high failure rate of AI projects.
If this is all one blog post then no need to spell out CDOs as it has already been done- if separate then it will need to be spelled out.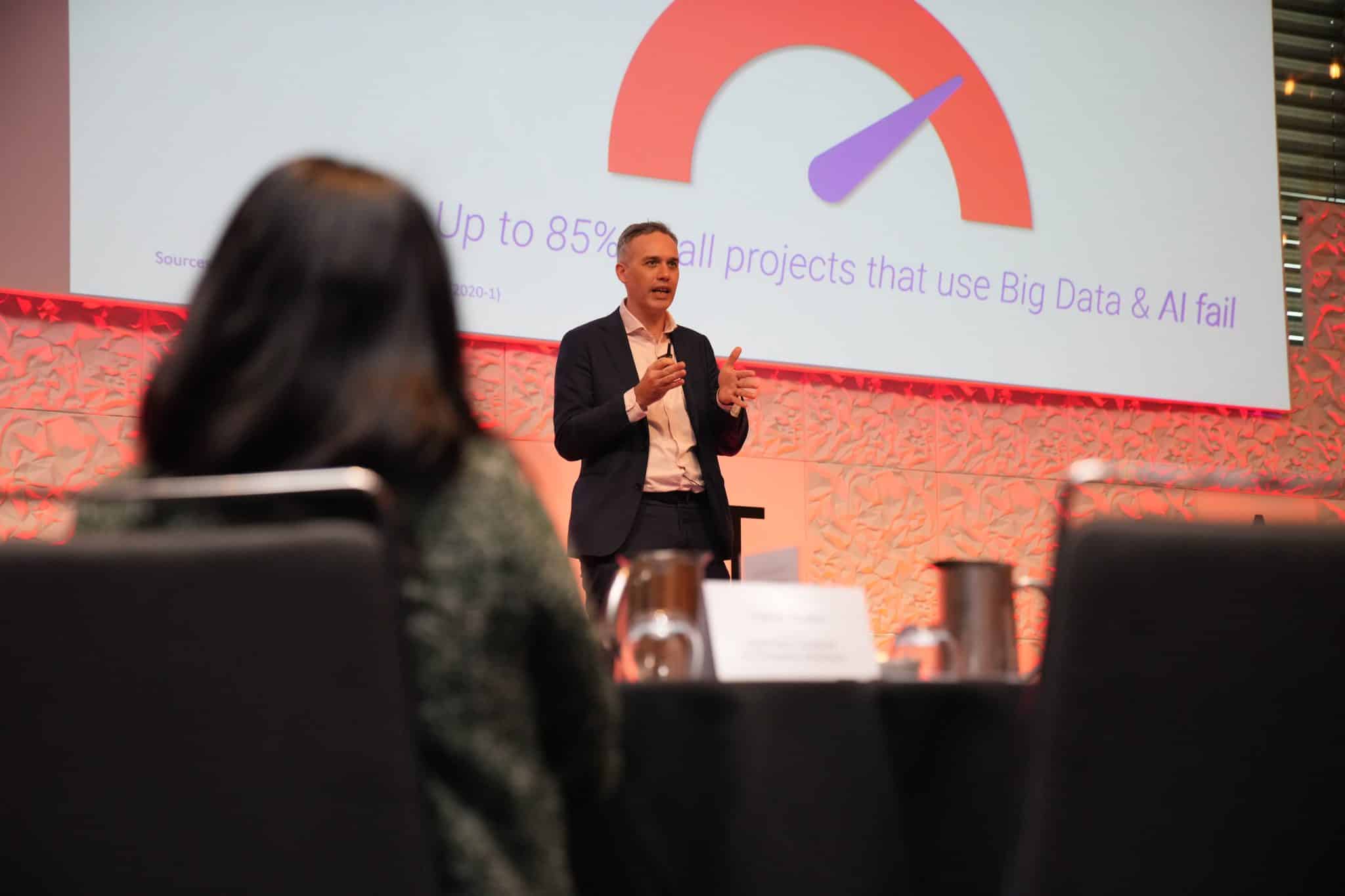 Recent cases like Trivago highlight the need for transparency and accountability. While calls for new laws gain momentum, the practical application of existing legislation should be prioritised. The NSW Government AI Assurance Framework sets an example by integrating ethics and practicality.
Organisations must embrace responsible AI practices, ensuring fairness, accuracy, fitness for purpose, and accountability. Staying informed and proactive in adopting ethical and compliant AI practices is critical to navigating the evolving regulatory landscape and maintaining public trust.
Unlocking the Power of Data: Insights from Marco Bressan, Former CDO at BBVA and Group Head of Data & Analytics at UniCredit 
Monetising and sharing data externally can be a significant challenge for companies, especially those in industries like banking and telecommunications. It is crucial for organisations to first use their internal data effectively before attempting to monetise it externally. Building a company solely around data without harnessing its potential internally often leads to limited success.
To create a solid foundation for a data-driven organisation, the "house of data" framework provides a comprehensive approach. This framework encompasses critical elements such as data culture, technology and platforms, infrastructure and architecture, governance, and analytics products. Each component plays a vital role in establishing an effective data-driven organisation.
UniCredit, one of Europe's largest mainland banks, successfully implemented the data mesh paradigm to promote decentralisation and autonomy within their data ecosystem. This approach allows for greater flexibility and agility in leveraging data assets.
A clear and focused data strategy that aligns with the overall business strategy is essential for success. Organisations should foster a learning culture and a willingness to adapt and learn within their teams. This mindset enables employees to embrace new data-driven approaches and continuously improve their data-related skills.
A culture of experimentation is also crucial in a data-driven organisation. Companies can uncover innovative solutions and drive progress by constantly exploring the latest ideas and testing different approaches. Measuring progress accurately is another essential aspect, and relevant indicators such as self-service use, transparency, and data consistency can effectively track advancements. Understanding leading indicators is critical when measuring data quality, governance, and relevance.
Identifying these indicators helps organisations gauge their data strategies' effectiveness and allows them to confidently make data-driven decisions.
By focusing on internal data assets and maximising their value, organisations can establish a solid foundation for external monetisation efforts.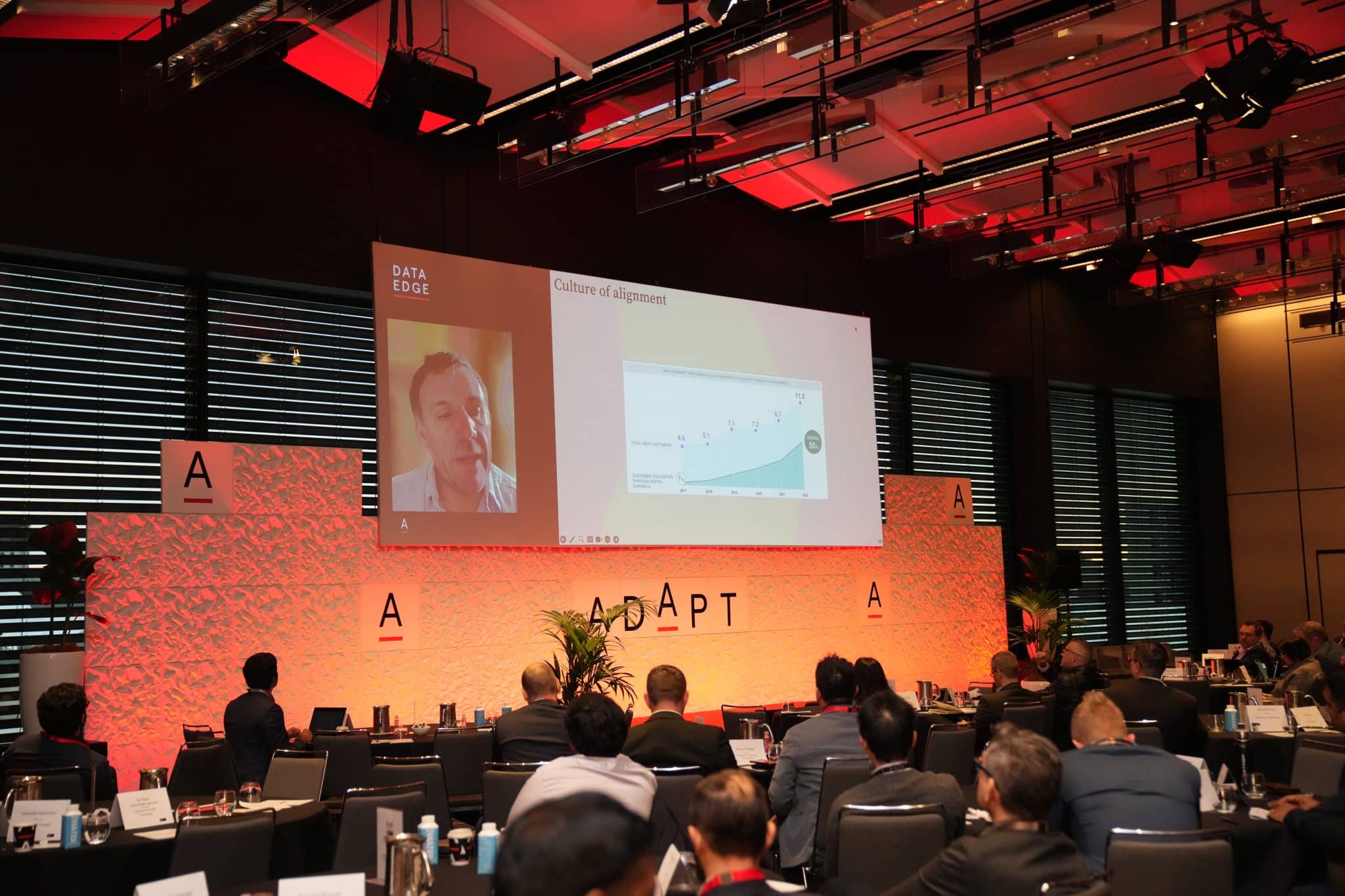 A culture of automation is critical for organisations aiming to harness the full potential of their data. This highlights the importance of regulatory control, governance, orchestration, and stewardship roles to enable automation. Efficient developers, who automate repetitive tasks, will play a significant role in driving automation initiatives.
It is important for the data team to serve as both a data provider and a data platform provider within the organisation. This shift allows for greater accessibility and usability of data assets, empowering employees across various departments to leverage data effectively.
Overcoming barriers to automation, such as defensive attitudes towards data silos, is essential. By encouraging collaboration and breaking down data silos, organisations can streamline their data processes and maximise the benefits of automation.
Data-driven insights are demonstrated using payment data to understand customer behaviour and relationships. Organisations can gain valuable insights and make informed decisions by organising data and utilising business intelligence tools and dashboards.
Eliminating decision-making through automation and data-driven processes is crucial in a data-driven organisation. By relying on data and automated systems, companies can reduce human bias and ensure more accurate and efficient decision-making.
Lastly, self-service in data access and transparency within the organisation is vital. Empowering employees to access and utilise data independently promotes a data-driven culture and enables faster and more efficient decision-making processes.
Insights on Data Transformation, Generative AI, and Data Governance: A Conversation with Ashwin Sinha, Chief Data Officer at Macquarie Bank
Ashwin Sinha, the Chief Data Officer at Macquarie Bank, recently shared his valuable insights on data transformation, generative AI, data governance, and continuous learning during an interview at the Data Edge conference. These insights provide significant implications for the banking sector's data-driven initiatives and illuminate effective strategies and challenges in this evolving landscape.
Macquarie Bank's commitment to data transformation spans over three decades, with Ashwin's leadership contributing to the bank's journey the past five years. Their focus has been on simplification and digital processes, streamlining operations, and avoiding unnecessary complexity.
Macquarie Bank has improved data engineering, machine learning, analytics, and overall risk management by embracing digital technologies and cloud-based platforms. Proactively meeting regulatory requirements has been a priority to ensure compliance and competitive advantage.
One of the key highlights from Ashwin's insights was the transformative potential of generative AI. He drew a parallel between its impact and that of the internet, underlining the need for a comprehensive understanding of generative AI and its ethical implications.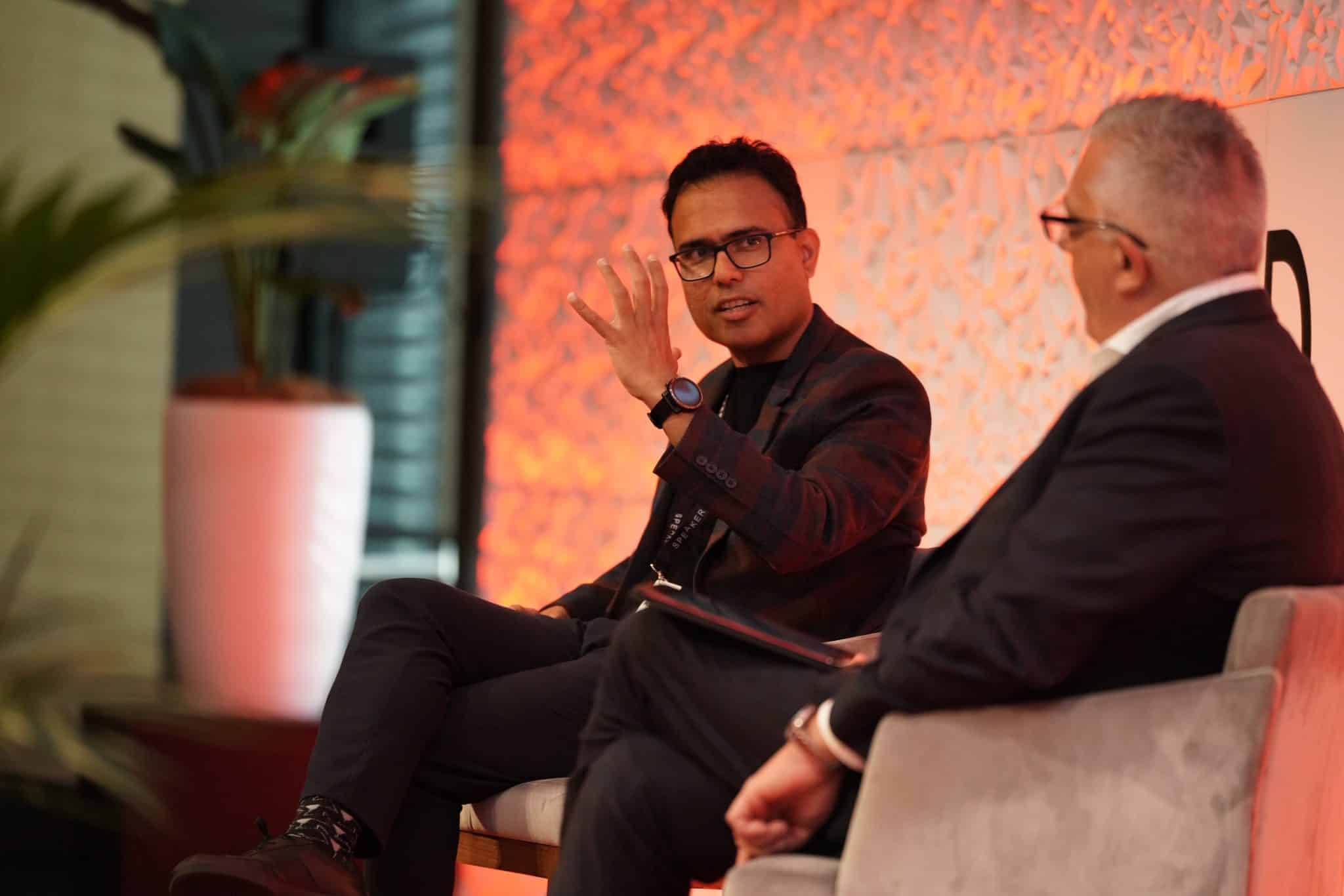 As generative AI gains prominence, organisations must update their governance frameworks to ensure the responsible and ethical use of this technology. Ashwin emphasised the integration of considerations like explainability, copilot versus autopilot decision-making, and environmental impacts into governance practices.
Data governance and compliance emerged as fundamental pillars of a robust data strategy. Ashwin emphasised the importance of retaining only necessary data while eliminating data that should not be held. This approach mitigates risks associated with unauthorised access or breaches. As regulations evolve, organisations must adapt their governance practices. Effective communication about governance topics, without technical jargon, is essential.
Continuous learning was identified as a vital aspect for data leaders. Ashwin recommended leveraging freely available online resources, such as Stanford Online and technology-specific publications, to stay updated on the latest industry trends in data science, machine learning, and AI.
Data literacy was identified as a critical initiative aimed at educating executives and business leaders about the risks and benefits of data ownership and data-driven decision-making. The focus should be on conveying the business context rather than technical jargon.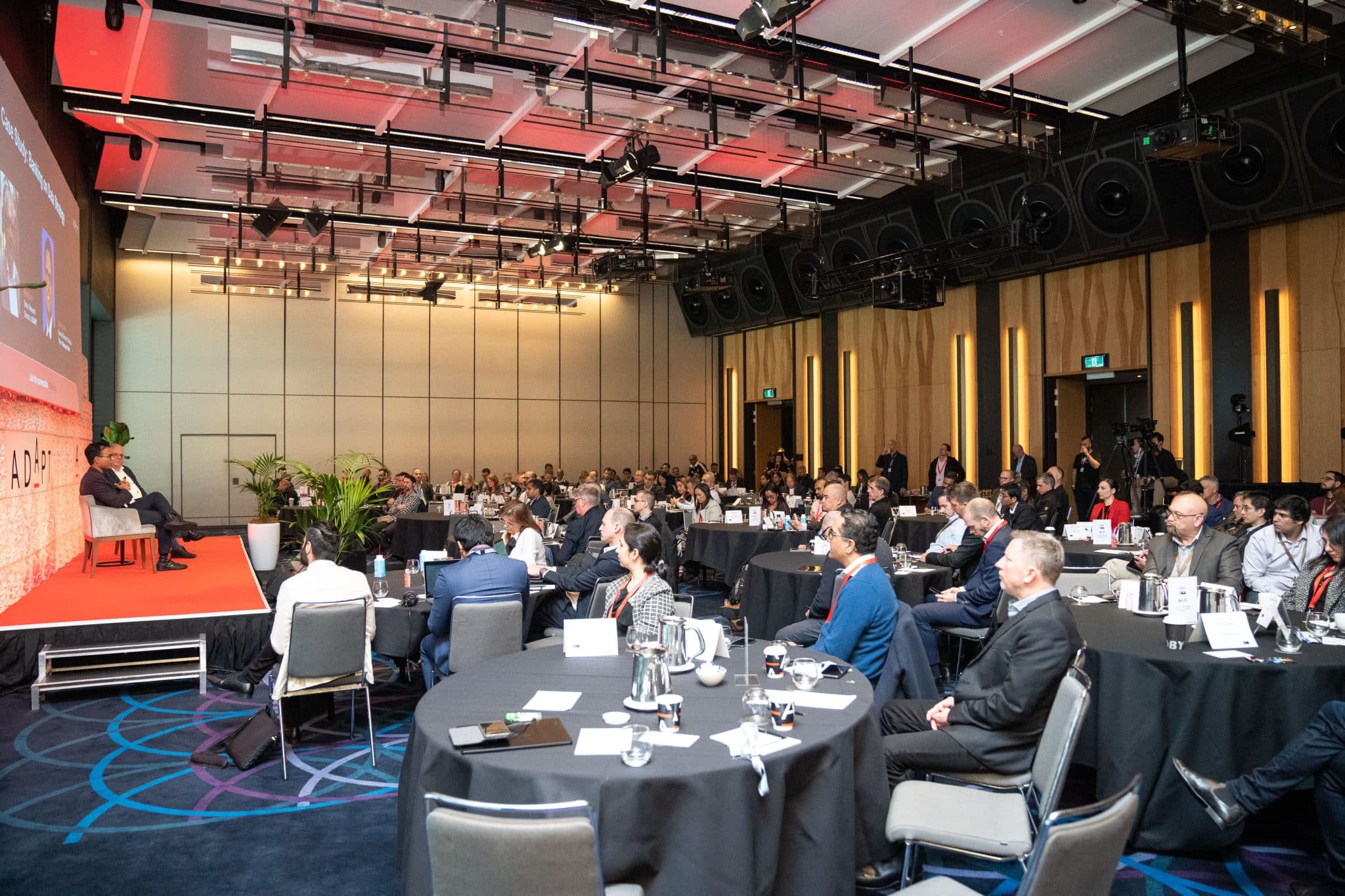 Conclusion 
ADAPT's Data Edge conference highlighted the significance of data in today's interconnected world, emphasising the transformative potential of AI, the importance of data governance and collaboration, and the need for proactive self-regulation.  
Insights from data leaders highlighted the value of aligning data initiatives with business goals, fostering a data-driven culture, and embracing continuous learning and innovation to unlock the power of data.