Innovate
25.03.2020
2 min
A hope-full message from ADAPT Founder, Jim Berry
---
What a humbling month…
Our thoughts go out to the vast numbers of people, partners and businesses affected – friends, peers, amazing talents and services now facing uncertainty.
For ADAPT, a silver lining is feeling more connected than ever on a human level with professional peers.
Inspirational feedback from ADAPT's community of local business and technology leaders, along with humanity and praise from several clients – emphasised to me our privileged position as a trusted partner.
It also made clear how important the outcomes of our regional Edge events and Research & Advisory services have become in connecting the right people and in advancing their organisational and leadership competencies.
Moreover, how important our role will be over these next 6-12 months, and in the entrepreneurial renaissance to follow.
Many reached out fearing that ADAPT would be at risk – and yes, like so many, we were.
But, as you know, ADAPT is a collection of 35 talented, innovative, committed and capable people – all aiming to make a difference, and to Rise Above.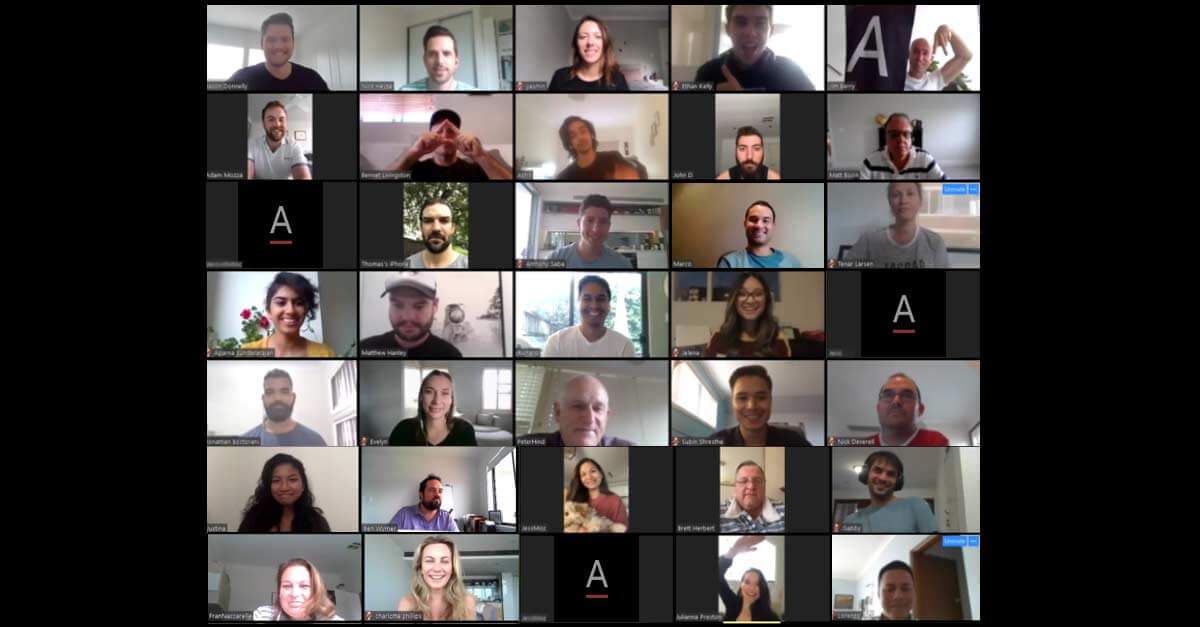 For 8 years, we've gathered thousands of business leaders together – connecting the right people with the right expertise, ideas, motivation and relationships.
Before the virus, organisations already faced huge challenges with legacy mindsets, misaligned business priorities and the shift to new ways of doing things.
This has now only amplified.
Technology itself won't be shut down because of a virus – and nor will we.
ADAPT always lives up to our name.
We will be a rallying point for our region's technologists to help connect everyone in these challenging times.
We've already postponed our physical events and our agility has enabled us to quickly pivot (word of the year!), create, market and confirm an entirely new program of invitation-only Digital Executive Workshops.
The ADAPT Connected Collective will start from late April. Multiple sessions every week will bring together some of the world's most inspirational leaders, global guests, case studies and subject matter experts to collaborate with our community of CIOs, CFOs, CISO, CDOs, and tech leaders in small and focused interactive peer-based debates.
ADAPT will underpin these sessions with recent contextual survey information from local IT leaders.
Our Research & Advisory services then fill the gap for local data insights, information on what everyone is doing, and fact-based context for immediate business and IT decisions.
Insights are being created now with local examples and data to cover how to manage business continuity; securing and enabling WFH; managing and leading your people; sustaining business and more.
Then, our Edge On-Demand offerings are streaming all keynotes and summarised insights from the incredible speakers at our national Edge events and executive roundtables from the last 18 months. Perfect for recapping and learning from experts.
At a time of isolation and fear, ADAPT will be doing everything we can as an independent platform to connect our community – with the information and inspiration you need, with peer references, expertise and introductions to aligned solution providers.
If you haven't heard from us already, we'll be contacting you soon with some simple questions:
– What do you really need, and how can we help you?
– What projects are you focused on for the next 6 months?
– What type of case studies would you value?
– What solutions could we connect you with?
You know and trust ADAPT for the value we've delivered for you over these past eight years.
This is our reassurance to you that we are as dedicated as ever to that purpose.
ADAPT will not only survive the next 12 months – we will create a connected collective, for us all to look after each other, to inspire, to enable and help our entire community.
Then after the challenge, we will survive and be here to join the mission to revive, thrive and drive a new renaissance for Australian and New Zealand organisations.
ADAPT will be 9 years old this May, and I look forward to celebrating our 10th birthday with all of you next year!
With our sincere thanks for your support – the ADAPT team and I wish you, your peers and your families much health and happiness.
With love,
Jim Berry and crew.