To gain advantage in these most challenging times, Australia needs systemic and sustainable organisational change – and that change must accelerate now.
Massive shifts are disrupting every industry and economy globally, and we face unprecedented risk to traditional revenue streams from new digital business models. ADAPT 2018 survey data echoes reports from CSIRO, WEF and the Big 4 that Australia is lagging the world.
For years we have hosted and surveyed thousands of executive leaders from our leading government and Enterprise organisations and it is clear our economy is missing out on our critical share of the new digital economy.
Most Australian organisations are old and built on transactional supply chains, run hierarchically by siloed functions, organised for scale and consistency. This economy of margins and linear processes is now being displaced by rising employee and customer expectations around technology and frictionless service.
Australia's tradition of lower productivity, efficiency levels and, complacency will not last against aggressive and nimble new competitors. This shift demands operational and business model change, as well as room to experiment to create digital services and increase revenues. Regardless of external headwinds, we must take more risks.
Our shrinking talent pool also requires new ways of doing things to address workflow and culture challenges, to tear down silos, then integrate and enable collaboration to better unleash our workforce and retain existing talent. Despite moves to automate or augment, it is within our talent base that advantage lies in 2019.
Market leaders have become customised service providers with a world-class digitally-enabled employee, customer and user experience [EX, CX and UX]. Internal collaboration, automation, productivity, agility, talent and customer engagement are at their core.
ADAPT's 2018 journey focused on Agility: how to enable, achieve, sustain and scale it. Our point, echoing Bezos was that progress was better than perfection. The debates and experts we hosted showed that we have the right stuff: talented and driven local executives with the desire to achieve.
Sadly, however, ADAPT's journey hosting over 2,000 Australian executives in 2018 shows that most of our organisations are far from this agility. For most the legacy organisation, silos and culture are now their frustration and barriers to success. Most of what the major business schools taught us over the last decades are now obsolete.
So, facing this new industrial revolution, how do we tackle this and secure real Advantage for Australia in 2019? An Advantage for your organisation? For your teams and department? For your career?
ADAPT has committed to putting our entire focus and energy to answering these questions, to equipping Australia's executive leaders and to helping them effect real and sustainable change for our economy and for our children's future. Our 2019 overarching theme will be how to achieve ADVANTAGE.

Experience is the new frontier of competitive advantage
EDGE event keynote speakers have said this for years, as have wider reports, and in response boards and CEOs have been driving focus on CX and 'digital transformation'. However, the market has seen limited success because whilst becoming a customer-focused company is a simple concept, it is very difficult to realise. Some ships are too big to turn, and not all elephants can dance.
ADAPT surveys concur with countless examples that success will now come through competing on experience and client outcomes. Incumbents must simply evolve to operate like digital companies or face being replaced by them if they do not. New practices and models pioneered by internet giants can often be adopted by our organisations.
As CEOs hope to increase digital revenues or customer lifetime value while reducing churn, many now recognise they need internal system re-engineering and workforce re-skilling to enable new business models and digital leadership.
ADAPT's aggregated 2018 survey data of over 700 C-level executives and conversations with over 5,000 local business leaders proves that most organisations are keen to innovate but hamstrung by the inertia and scale of their legacy systems. They face challenges in project and stakeholder management, organisational dynamics, and the time to implement change. Despite the need to test and learn, most sadly have no budgetary approval processes to experiment or ways to manage the risks of failure.
Established company product cultures have functioned around assembly lines, not customer outcomes. The mindset has been command and control, with structured complexity. Without a culture correction and new ways of doing things: new ways of budgeting, financing, and changed procurement and corporate governance – we will again end up with the same problems and results that existing processes create.
Australian start-ups are equally challenged by the complexity of large company environments, procurement walls, competitive threat and minimal risk appetite.
Something must give if our economy is to become more productive and competitive with global players.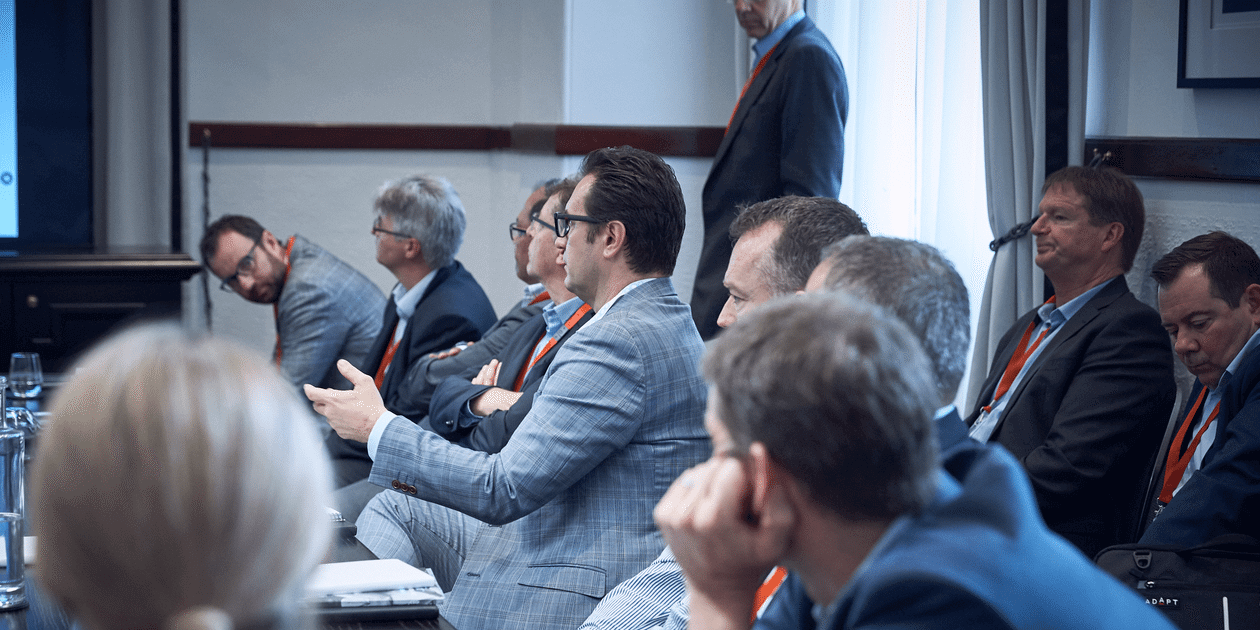 2019: Tear down the silos
The hierarchical organisation structure that worked in the past is now the constraint hindering the future. The scale and efficiency enablers that helped us get here, could now inhibit our future growth.
All data points in the market clearly state that the legacy 'organisation' must now challenge and change operating models, then attempt to tear down their siloed functions and integrate to improve employee experience or risk losing talent, failing at scalable collaboration and any sustainable transformation.
ADAPT's 2018 data places business silos and internal processes as the main barriers to success, and the need for clear communication channels and cross-functional teams as critical corporate challenges
Top 3 barriers to achieving Agility

EX + UX = CX
In this new experience economy, the quality of Customer Experience (CX) is fundamental to business success, but too much has focused on CX and Digital Transformation (DT) strategies without looking at the additional complexities these changes place on our workers.
ADAPT have pooled our data with MIT CISR over the last 3 years, and MIT's Dr Kristine Dery has shown through this research that we have created too much friction and process speed bumps in the workplace, and not enough focus on employee systems and workflow. Data shows that 67% of employees will be significantly affected and impeded by any digital transformation, but that companies that directly invest in employee experience will become four times more profitable.
As Pam Rebecca of World Vision said at Digital Edge: "The number one challenge is people; the number two challenge is convincing people that the number one challenge is people."
Employee Experience is, therefore, the keystone to progress in Australia today, and the link between Employee Experience and CX has never been more significant. Companies should retire legacy apps and systems and architect a resilient digital infrastructure upon which to deliver the physical workspace and tools to enable our talent to do their best work. IT can then focus upon streamlining internal processes, integrating data, simplifying workloads and staff to be more productive, happier and engaged.
We must make employee experience as important as customer experience to enable staff with a sense of ownership and pride to own responsibility for consistently good CX and customer sentiment. This means to rebuild the entire business model and competitive advantage around workforce enablement and then customer journeys. It is the responsibility of all C-level executives to execute on this strategy with clarity, enabled by IT, and with marketing and HR driving in partnership.
ADAPT Insights from the Edge: Time for Sustainable Change
ADAPT have hosted world leading company executives on our stages for 8 years now, with their learned experience guiding the way to others further behind on the same path. Throughout it has become clear that some organisations are now accelerating ahead, for example, ING or Atlassian with agile methods and flat management structures, or new workforce and digital enablement programs that have been implemented at PwC. We will continue to source and host these visionary leaders to help deliver examples and practical insights into what to do and what not to do.
Further validated at our events by McKinsey's Brant Carson, it is now is widely held that only agile organisations will be able to manage this pace and respond to the level of change witnessed, and we see ANZ, Telstra and many others following suit. Too many Australian businesses are stuck in industrialised, templated processes and systems, but we are facing ever-increasing pace of change and disruption (an over-hyped but very real term).
Employee and customer expectations are elevating, and technology is rapidly changing. Our global experts and knowledge partners clearly state that the winners will be on the correct side of this change and act soon to transform into new ways of doing things. Silos must be flattened, models reshaped, test and learn approaches approved and technology simplified, all with a focus on EX to achieve CX.
Technology is where businesses must now compete, invest, iterate and scale.
After twenty years of IT efficiency through standardisation across systems of record, the CIO, digital and IT teams must now be enabled to spin systems of innovation, new services, experimentation, to test and learn to then iterate and scale. IT must enable the workforce and modern workplace to improve EX and release value.
However, whilst tech is the business strategy enabler, without good execution and user uptake all investment is pointless. Everything must be more dynamic and responsive to the needs of the new digital organisation. As technology and data transform every industry, companies must reposition as modern software factories and their business systems must enable this freedom for their employees. But again, this is easier said than done.
Peter Weill from MIT started our CIO Edge agenda in 2018 showing the 4 pathways to and stated that the goal is not 'digital transformation', but rather 'business transformation' using digital capabilities and our various case studies this year have shown that winners don't build a digital strategy, they digitise their business strategy.
Australian IT leaders will need more, more support, and more room to experiment. Sadly, most CIOs we surveyed simply cannot lead and affect the required changes under their current mandate or funding.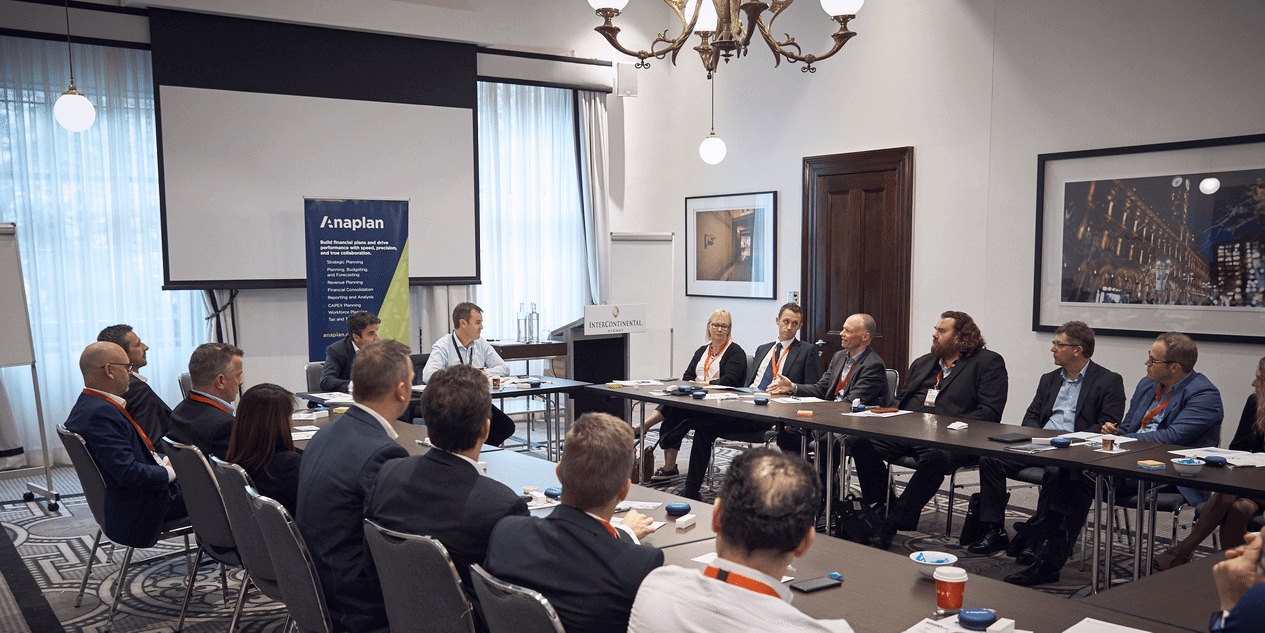 ADAPT 2019 EDGE event themes
ADAPT see our role as harnessing the world's collective intelligence and experience for Australian executives. We bring clear insights and case studies on what has worked or failed, and the threats all need to manage on their journey to becoming a responsive and transformed digital organisation.
What is a good digital outcome? What action must you incentivise? What capabilities and structures must be organised? How can you measure and improve performance?
2019 themes will discuss the readiness of your people, ways to improve stakeholder buy-in and perception management, how to improve ownership and have IT leaders back themselves. Ways to tear down and integrate silos will be discussed, and tools and methods reviewed to improve teamwork, collaboration and inter-departmental communication. New ways of procuring, budgeting, governing, measuring and forecasting will be dissected.
Over the coming years of this 4th industrial revolution, IT Infrastructure will have its biggest transformations – spanning across multiple clouds, enterprise networks, data centres, and out to the intelligent edge.
We will analyse the agility of the underlying digital infrastructure network, as we prepare for 5G to unleash a new wave of data, IoT and opportunities. If IT must evolve to gateway as-a-Service brokering as the new enablers, not owners of IT – how can they do this? And above all, what are the workforce systems and workspace automation initiatives that will enable your teams, unleash and retain your best talent, and leverage the formula of EX + UX = CX.
Across our 6 national Edge events and over 60 private executive boardroom insight lunches, we will debate ways you can achieve an advantage, to be resilient and future-proof to what's coming next.
ADAPT will seek and deliver the most experienced, global and local contemporary thinkers to convey practical advice for what you need to do to deliver on your personal and organisational journey to success in 2019 and beyond.
As such we hope that we can play our part in equipping Australia's busy executives with the tools they need rise above in the face of threats, and to deliver on their own and our nation's potential to increase productivity, efficiency, outcomes and future prosperity.
Connected Cloud & Data Centre theme - 2019
---
Jim Berry - Founder and CEO
Watch Video
2:59
BE PART OF IT
Drop us a line if you're a like-minded alliance. We are proud to work with thought leaders, sponsors, and a senior delegation.
Get in contact today