Agenda
Tuesday, 27 April 2021
07:45 - 08:30
Registration & Check-in
Secure your seat in the keynote room for the day.
08:30 - 08:45
Welcome to the 12th CFO Edge: The Digital CFO
Jim Berry
- CEO at ADAPT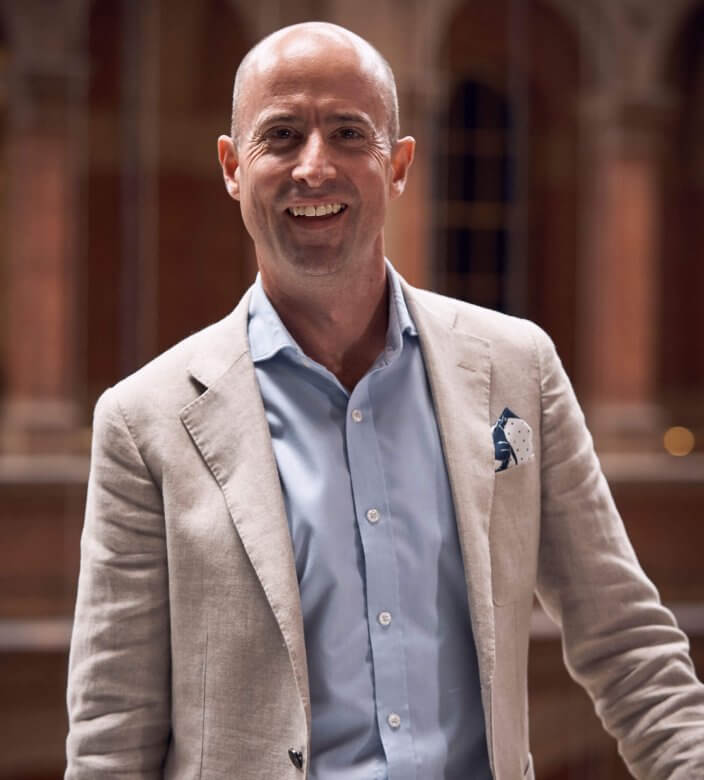 Read More
To underpin growth and minimise risk, CFOs must enable modernisation and agility across the organisation. Business challenges are accelerating, large Twentieth Century organisations designed to scale with stability and predictability have been forced to transform. The need for timely, accurate data is paramount for executives to make the right decisions to respond, profit and survive.
Far beyond financial steward, the CFO has emerged as the critical executive to support the CEO in leading this data transformation and evolution to digital operating models. To also support the blended combination of culture, people and technology it will require.
CFO Edge will take you on a powerful 1 day agenda of ideas, local research, peer insights and practical takeaways to deliver in your role.
08:45 - 09:05
ADAPT Research & Advisory Insights: The Collective Intelligence
Matt Boon
- Director of Strategic Research at ADAPT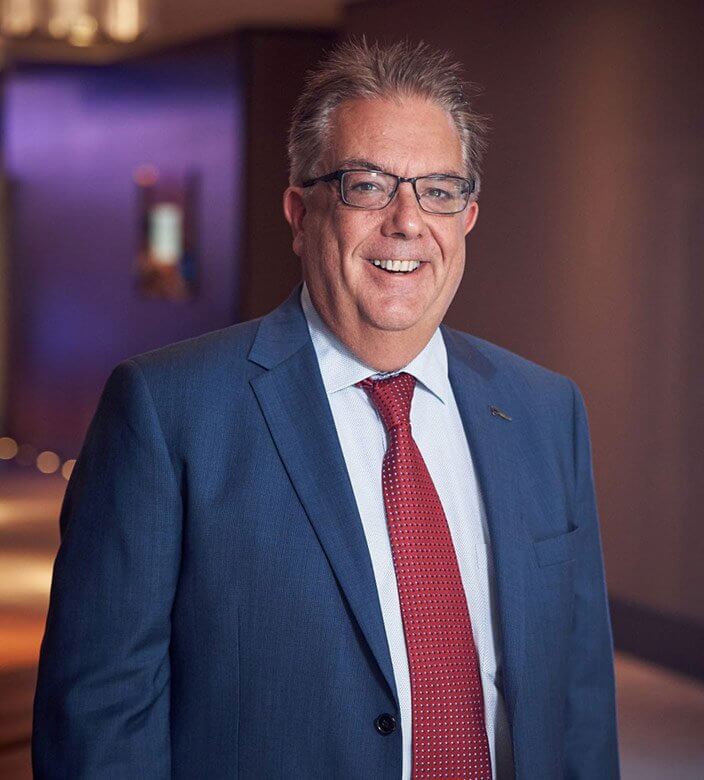 Read More
ADAPT's research and advisory team reveal the latest local fact-based insights, based upon 12,500 annual C-level conversations and over 1,000 detailed surveys from our region's executive digital, finance and IT leaders. Matt reveals the common drivers and challenges distilled from your aggregated pre-event surveys and those of your executive peers, with guidance and advice.
09:05 - 09:35
CFO Case Study: New performance metrics for the Digital Age
Arno Daehnke
- Group CFO at Standard Bank (South Africa)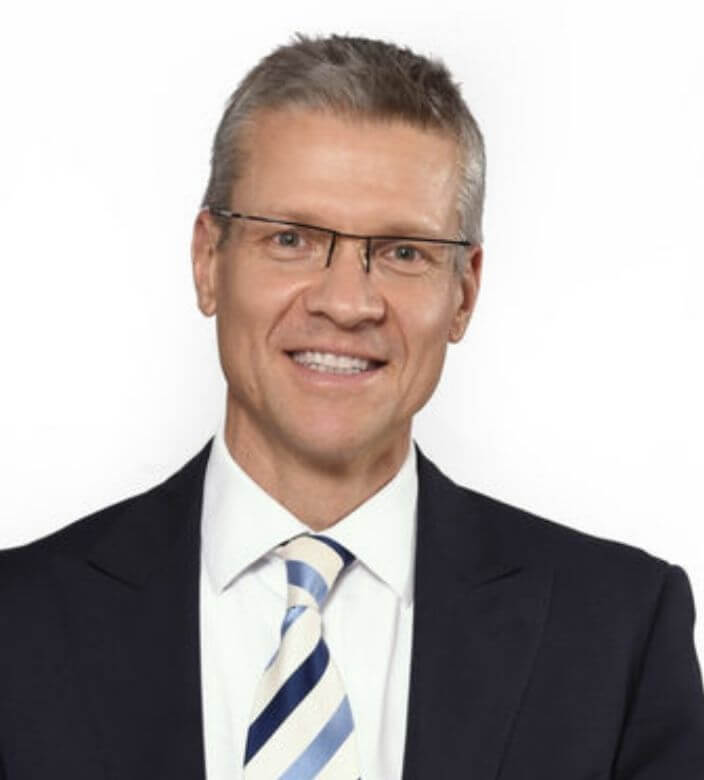 Read More
Arno is currently the Group Financial Director of Standard Bank Group, the largest bank on the African continent, with assets more than ZAR 2 trillion and earnings of ZAR 28 billion in 2019. Standard Bank employs 50,000 staff and has an on-the-ground presence in 20 sub-Saharan countries.
Arno joined Standard Bank in 2001 and has performed several roles as quantitative analyst and head of Money Markets Trading division in Global Markets, as well as head of the Group's Treasury and Capital Management division. His role includes partnering the Standard Bank Chief Executive to transform Standard Bank into a future-ready group, focusing on digital transformation to meet evolving client expectations.
At CFO Edge he will explain what they have learned on their transformation journey, how (by using the MIT approaches outlined by Peter Weill in our opening keynote) they have improved forecasting and agility, and can now better compete with new fintech entrants. He will also reveal new non-financial metrics they have implemented, and how they have lead through more change in the last 12 months than they faced in several years.
09:35 - 10:05
Big Moves to Pivot Forward
Adrian Johnston
- Senior Vice President, Application Sales JAPAC at Oracle
Sushma Segal
- Group Finance Chief Operating Officer at QBE Insurance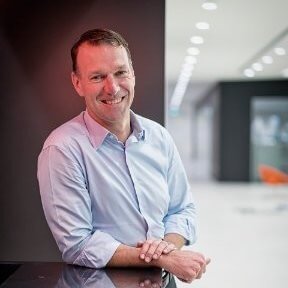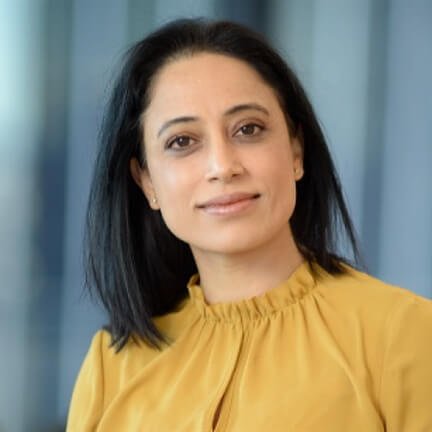 Read More
The pandemic has elevated the role of Finance. Executives who make big moves will be the ones to successfully help their organisations navigate uncertainty, recapture growth, and turbocharge skill sets for the next normal.
Join us to learn about the bold moves you can build into your strategy and hear from a leader who is already making assertive changes- Sushma Segal, Group Finance Chief Operating Officer at QBE Insurance Group. Sushma leads global finance strategy, development and transformation for QBE's global finance function.
10:05 - 10:20
Refreshments Break
10:20 - 10:50
The Adaptive CFO: How to lead human centred change?
Lucy Chung
- CEO at NOBL Collective (USA)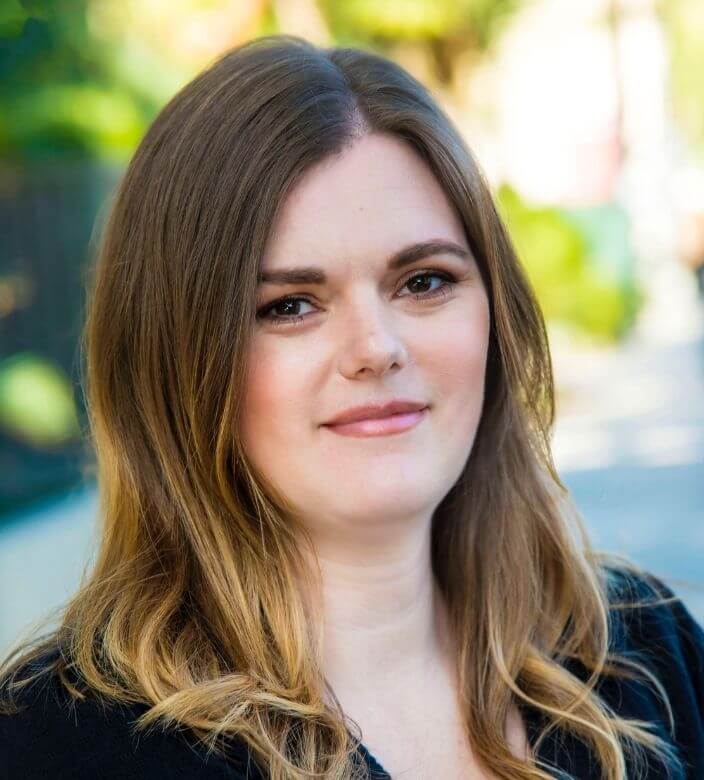 Read More
Traditionally change management has been handed to people top-down, often as a process-oriented afterthought. Instead it should be rooted on meeting the people and stakeholders you will impact and hope to change, wherever they now are, then sympathising if they have the abilities, the positive provocation, and support they need to manage more change under lockdown.
Natural human tendency is to always resist change. So as CFO, how do you face and understand that resistance?
To help, CFOs could evolve their approach to human centred change: the psychology of change and understanding loss, all mapped to a distinctly people-centred approach that engages teams and stakeholders to play a more active, participatory role in shaping change that sticks.
Lucy is the Co-Founder and CEO of NOBL, a culture change organisational design firm headquartered in New York. She embodies a bias-to-action, using her experience in operations, human resources, and organisational strategy to drive meaningful and lasting change – and at CFO Edge 2021 will suggest what CFOs can do next.
10:50 - 11:10
Transforming into an agile finance organisation to foster happy, productive employees
Scott Layton
- Vice President, Global Leader Finance Transformation at IBM (USA)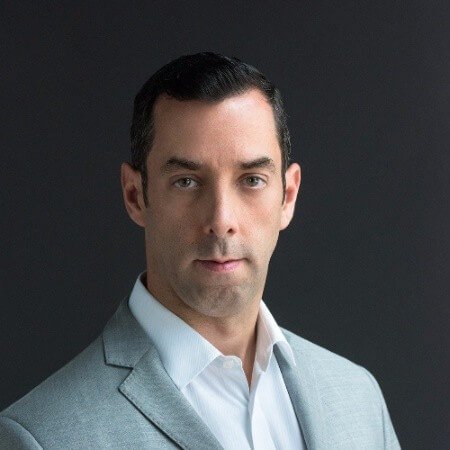 Read More
Scott leads the Global Finance Transformation practice within IBM and will walk through IBM's agile finance reorganisation, highlighting the inception, the timeline for execution, and the challenges experienced during the organisation. The focus is on using agile practices, as well as rethinking the function of finance and ways of working to drive massive value for the company. Scott will present the new metrics of success such as happiness, agile maturity, and percentage of time spent on strategic activities.
11:10 - 11:30
2021: The year you spend less to get more
Catherine Birkett
- CFO at GoCardless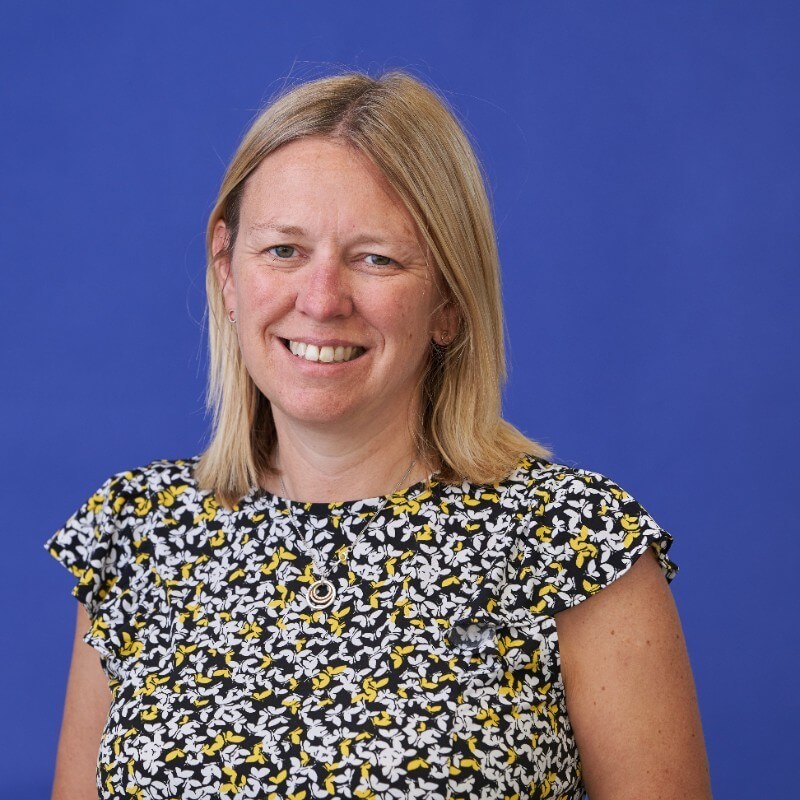 Read More
With companies still grappling with the financial fallout of Covid-19, many CFOs are being tapped for ideas to boost the bottom line. What if the solution doesn't involve a huge tech implementation, extreme cost-cutting, or a pricing overhaul? What if it's as simple as tweaking how you collect payments?
In this session, Catherine Birkett, CFO of GoCardless, will explain the importance of matching your payment strategy with your business model — and what alternative and new payment forms, including bank direct debit, open banking and NPP, mean for you.
Whether you specialise in one-off eCommerce transactions or collect recurring revenue through subscriptions, invoices or instalments see how small changes can help you reduce costs, minimise bad debt, and increase revenue.
Catherine is CFO for GoCardless, a global leader in recurring payments. Before joining GoCardless in 2018, Catherine was CFO for one of Europe's fastest-growing telecoms providers, Interoute, where she took the business from $20m to $800m in turnover over 16 years, leading equity and debt raises, including an inaugural high yield debt issue.
While there, she also completed 10 acquisitions, including one for a business half the size of Interoute, before overseeing a successful exit of the business in May 2018.
11:35 - 12:35
1-1 meetings with qualified Strategic Partners
Intelligently matched opportunities connecting the right people at the right time for the right reasons.
11:35 - 12:35
ADAPT Executive Insight Roundtables
Attend your pre-selected roundtable to participate in a peer discussion with confidence under Chatham House Rules moderated by an ADAPT analyst with subject matter experts.
Roundtable 1
Accelerate an Automated Financial Close
Ben Ramsey
- Head of Implementation & Optimisation at Alinta Energy
Steven Stalley
- Senior Director of Finance at Oracle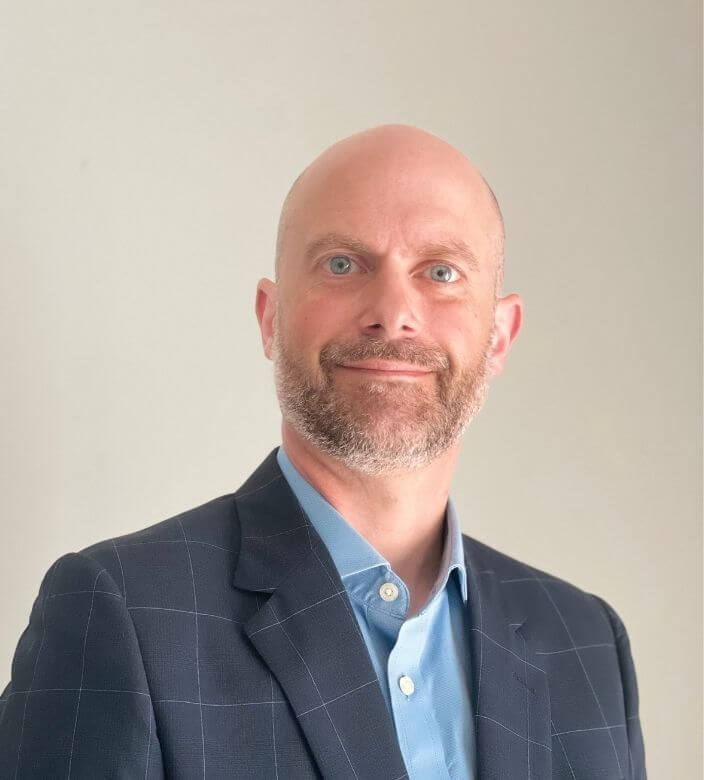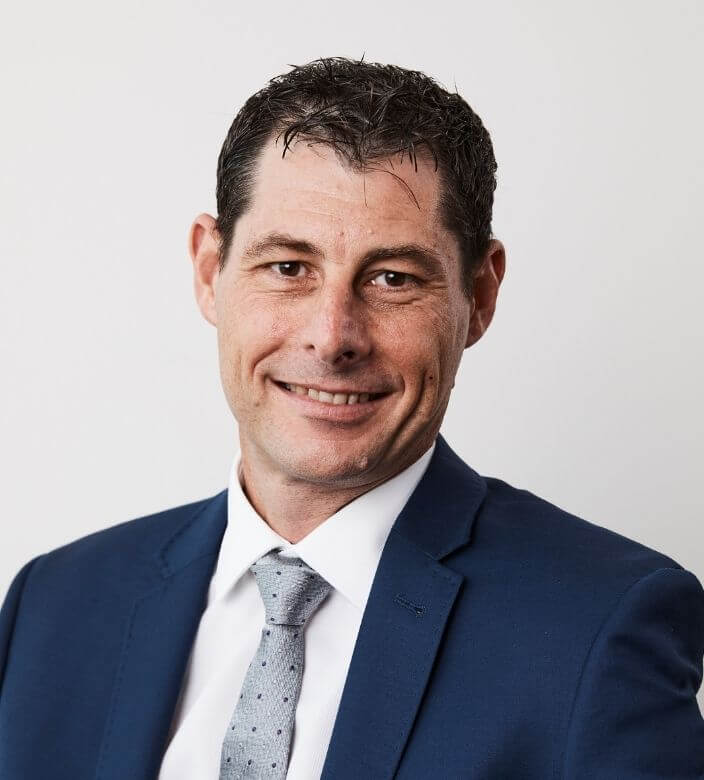 Read More
An automated close that connects stakeholders and systems is critical for getting timely, accurate information into the hands of decision-makers.
More than ever, companies are focused on preparing for what comes next and identifying new areas for growth. As companies contemplate their next big move, they can't afford to be slowed down by manual processes and inaccuracies.
Join the discussion with Oracle and Alinta Energy, as they share how they have automated and streamlined their internal finance function to increase efficiencies through the use of Oracle Cloud.
Enabled by its adoption of the SaaS Fusion ERP and EPM suite Oracle itself is now the fastest company in the S&P 500 to file its results, reporting on its global operations in just 10 days.
Roundtable 2
Reimagine Finance to foster happy, productive employees
Scott Layton
- Vice President, Global Leader Finance Transformation at IBM (USA)
Anthony Martinetti
- CFO at IBM Australia & New Zealand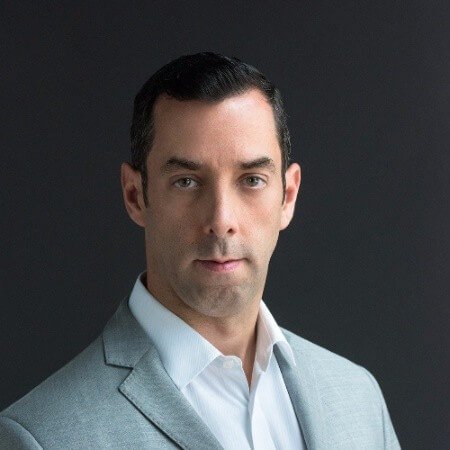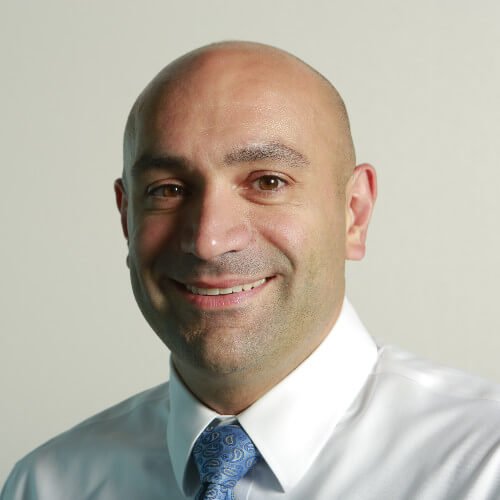 Read More
Increasing business risk, disruptive innovation and economic volatility demand CFOs to shift from outdated, manual financial processes to integrated, automated, agile and transparent workflows with borderless workplaces.
CFOs need to reimagine and reinvent processes to improve financial resilience of their organisations. They need to continuously improve their processes to progressively drive value and high-quality experiences for customers, partners and employees.
How to transform into an agile finance organisation?
Join us for this executive roundtable bringing together peers to:
Hear from Scott Layton, Vice President, Global Leader Finance Transformation, IBM USA and Anthony Martinetti, Chief Financial Officer, IBM Australia and New Zealand, provide an insightful look into the world of finance transformation opportunities for your organisation;
Discuss industry challenges in your finance transformation journey;
Share best practices on how to drive more value for your organisation today:
Explore how to foster happy, productive employees;
Get started on your agile finance organisation of tomorrow.
Roundtable 3
How can the modern CFO unlock Organisational Agility?
with
Workday
Read More
With the impacts of COVID-19 still to be fully realised, the challenge of the CFO is to provide impact analysis, insights and continuous strategy to their executive committee.
Scenario planning, profitability and cash flow forecasting have taken on new urgency for core management activities and informed decision making.
Meanwhile, growth in digital revenue streams has become even more critical to serve the customer, preserve margins and guarantee a competitive future for your business.
Which proven strategies will help you to enable organisational agility?
How do you ensure long term success in a constantly changing landscape?
What tactics, relationships, digital systems and processes enable better decision making?
How can you fulfil your role as navigator of the C-suite?
Roundtable 4
The Data Driven CFO - a conversation with Amazon Web Services and ANZ Bank
Adam Beavis
- Managing Director, ANZ at Amazon Web Services
Louise Higgins
- Chief Financial Officer, Technology at ANZ Bank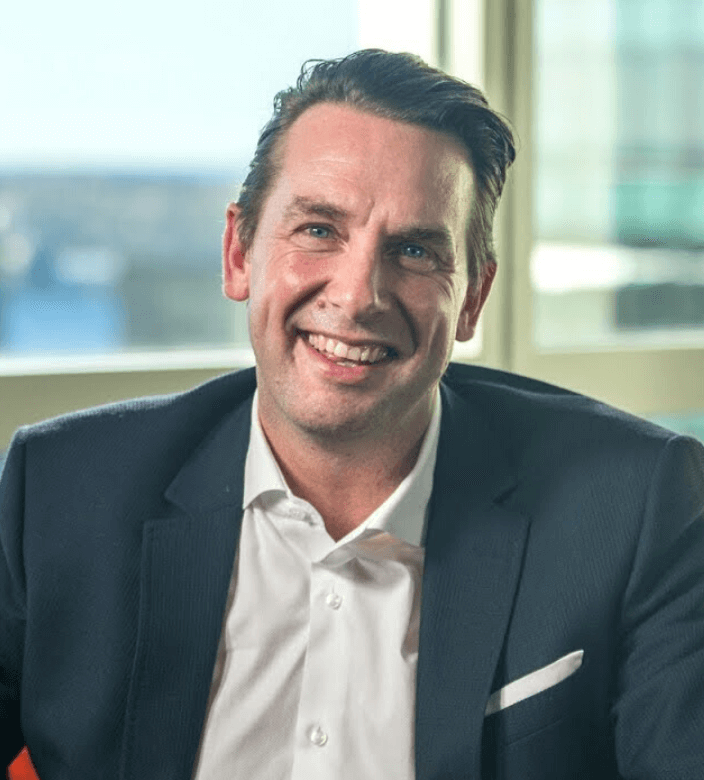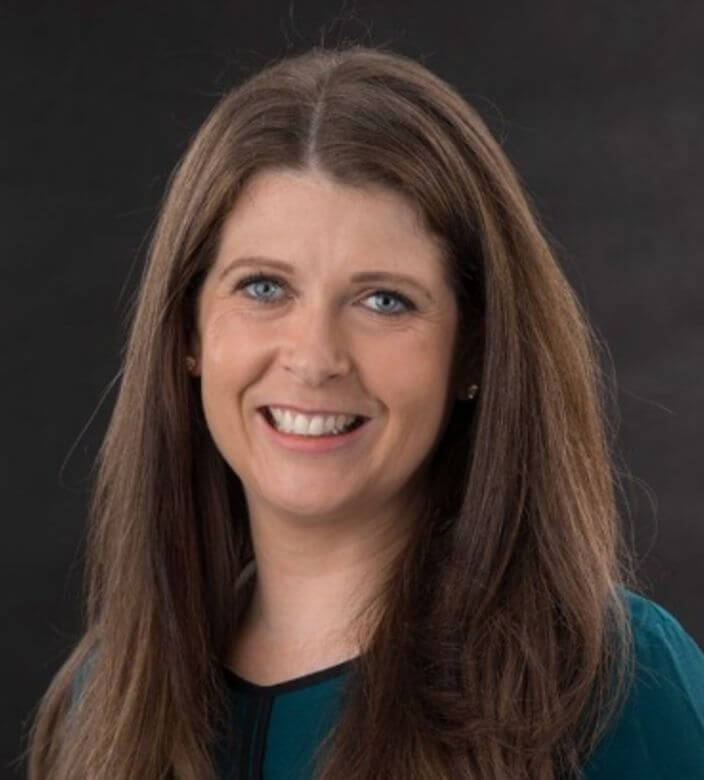 Read More
The digital world requires us to think differently about the role of the CFO; with modern finance leaders responsible for driving digital growth, fueling modernisation and enabling business transformation. Through cloud adoption, finance leaders are accelerating transformation, while at the same time improving data reporting & analytics, forecasting and planning for future digital growth.
Join Adam Beavis, MD Amazon Web Services ANZ, and Louise Higgins, CFO Technology ANZ Bank, for a discussion on why it is vital that CFOs embrace the role of transformational leader. They'll provide local and global insights on how to enable and empower data driven decision making in the office of the CFO and drive successful transformation.
12:35 - 13:30
Peer Networking Seated Lunch
13:30 - 14:20
MIT WORKSHOP: What is "Digitally Savvy Leadership" and how to enable it?
Peter Weill
- Chairman and Senior Research Scientist at MIT CISR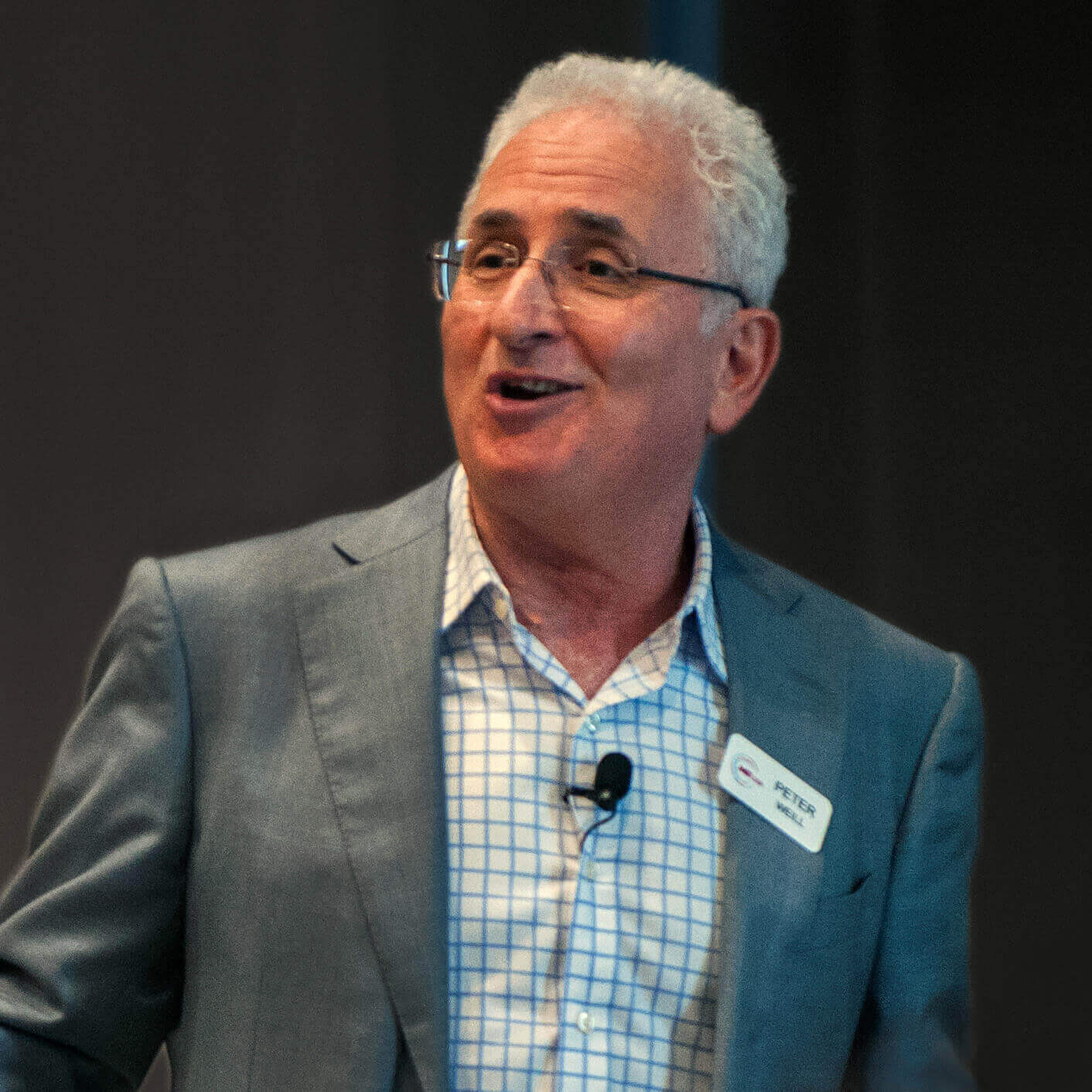 Read More
"Digital savviness" – meaning both digital awareness and enterprise expertise – is an understanding, developed through experience and education, of the impact that emerging technologies will have on organisational success over the next decade.
It means challenging existing assumptions, understanding the financial impact of business and technology decisions, and ensuring the right prioritisation and roadmaps. This skillset is critical for CFOs to outperform in the 2020s, to their role in enabling digital innovation and implementing the right digital foundations for an unpredictable world.
Recent MIT research shows that most boards are not digitally savvy, and among the larger global companies researched with sales over $3 billion, only 7% have more than half of the top talent management teams rated as 'digitally savvy'. Yet these few firms are shown to outperform the other 93% by 30% or more on most hard performance measures.
Most interestingly MIT research shows these leaders do 10 things very differently.
What are they? How do their companies outperform the rest? How do you compare? And how can you improve digital savviness in your exec team?
14:25 - 14:55
ADAPT insights: Building the Data Driven Organisation - the role of the CFO
Aparna Sundararajan
- Senior Research Strategist at ADAPT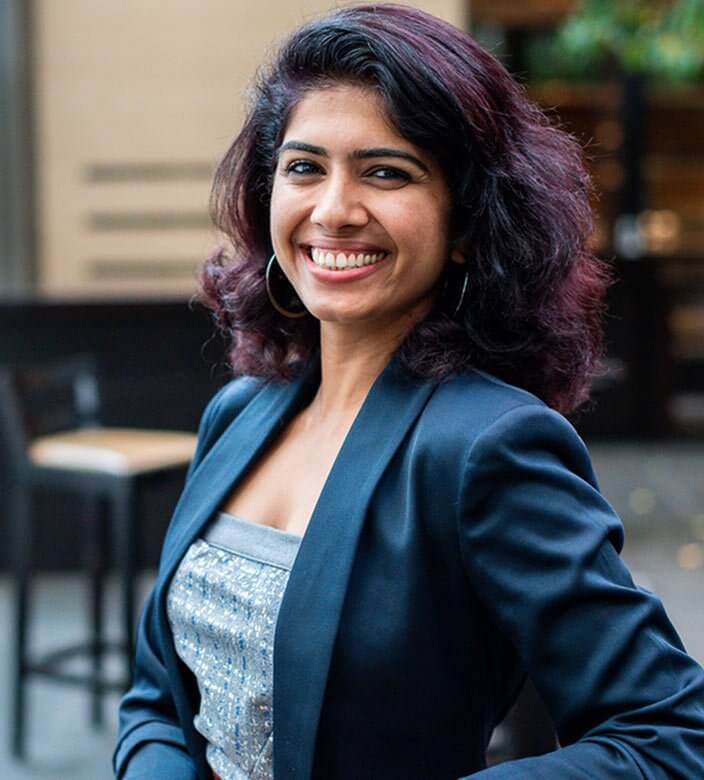 Read More
In 2020, timely decision making has been critical, and access to the right information at speed the difference between survival and failure. We've also highlighted a national crisis in data management, processing, policies and strategy which is slowing down the national economy – and the ability to embrace automation, machine learning and emerging technologies to gain performance advantage.
ADAPT's latest research across Australian C-level executives puts creating the "Data driven organisation" as the common top priority for 2021, alongside many key business outcomes that better organised data will enable.
The deepened focus on the digitisation of workplace, workflow, operations, service delivery and customer experience is opening a new chapter for information infrastructure and data architectures.
Future application delivery, customer satisfaction and competitive edge must be underpinned by intelligently deliver personalised services, automated through AI, and based on a single view of the customer, with all disparate data points integrated to one pool and enabling that vision.
What are the strategies to execute on that? What are the challenges to manage? And how best to overcome them?
15:00 - 16:00
1-1 meetings with qualified Strategic Partners
Intelligently matched opportunities connecting the right people at the right time for the right reasons.
15:00 - 16:00
ADAPT Executive Insight Roundtables
Attend your pre-selected roundtable to participate in a peer discussion with confidence under Chatham House Rules moderated by an ADAPT analyst with subject matter experts.
Roundtable 5
The Hybrid Enterprise: Key strategies for the Digital CFO to lead change into the future
with
ServiceNow
Read More
To underpin growth and minimise risk, CFOs must enable modernisation and agility across the organisation. Far beyond financial steward, the CFO has emerged as the critical executive to support the CEO in leading this the digitisation and evolution of their organisations – as well as to support the blended combination of culture, people and technology it will require.
Integral to this has been the evolution of the CFO-CIO relationship as a critical piece of a successful digital transformation journey.
It is essential that they partner closely to ensure prioritisation and funds for digital transformation programs that increase customer success, unlock productivity, and drive ROI.
Through this partnership, they can maximize business value, sharpen competitive edge, and identify new opportunities to transform business functions across our company.
Join ServiceNow to discuss how to succeed in a hybrid future where companies need to support customers and engage employees through both centralised and virtual work.
Roundtable 6
The future is now: The new reality in Finance
with
Anaplan Partners
Read More
If 2020 taught us anything, it is even more important now that Finance has a whole of business view to anticipate and react with greater speed and agility.
Rapidly changing environmental and business dynamics impact the office of the CFOs ability to execute strategy with increased governance in a volatile environment with increased transparency and higher accountability.
In this roundtable we will cover:
Volatility and uncertainty – Scenario planning and pro-active wargaming to plan for economic, fiscal and monetary policy, geopolitical risk, globalisation and demographic shift
Business Model Innovation – Enabling transparency across the organisation with no siloes and fast execution can help drive structural and organisational change.
Change Management and People impact – The impact of Machine Learning, Blockchain, digital disruption and the changing nature of transactions.
The regulatory environment – new cyber regulations, higher levels of transparency and corporate governance on increased attention to governance and transparency – Connecting Strategy to operations in a post royal commission world
Roundtable 7
Reporting in a Changed World - Automation of Finance and Accounting with the Power of Digital
with
Workiva
Read More
If we've learned anything from 2020, it's that the status quo is broken. The case for technology and automation in business functions has become more compelling than ever – particularly in Finance and Accounting.
Financial reporting and analysis has been and will always be the most valuable function of Finance. In our experience, much of reporting in the past has been defined by the steps required to produce the reports themselves: collecting data, constructing reports, and disseminating them. That's changing.
In a digital world, technology should do a lot of that work, which means humans get to focus on more impactful processes. Finance and accounting teams should spend time doing more analytical work to support the business in decision making. Technology should do the rest.
Join us as we discuss the common challenges, keys to success, and best practices in harnessing the power of digital in Finance and Accounting.
Roundtable 8
The Hidden Benefits of Profit Recovery: How Accounts Payable Recovery Audit Programmes are an essential tool to boost your bottom line
with
PRGX
Read More
In this session attendees will discuss and share the benefits of an Accounts Payable Recovery Audit programme. Topics discussed will include ways to overcome common challenges, the optimal time to conduct an audit and key steps for organisations to take when implementing an audit strategy for success.
16:05 - 16:35
Changing the game: Transforming your Core Technology
Alexey Goldov
- Associate Partner at McKinsey & Company
Read More
The pandemic is driving companies to double down on digitisation, increase agility, look again at business continuity plans, and changes to their workforces as they move into the 'new normal'. In order to strive in these challenging times, organisations need to be nimbler, more customer centric and cost effective.
Core technology is of critical importance given the type and scale of changes required for many Twentieth Century organisations, and the approach to sustainably transforming core technology is a core to future success. McKinsey have aggregated knowledge and experience from Australian and global case studies and will detail frameworks that are working for growth, sustainability and profits.
16:35 - 17:15
GLOBAL INSIGHT: The "FLP-IT" Framework. How to compete with the Platforms?
Dr. Mark Esposito
- Professor of Business and Economics at Harvard University's Division of Continuing Education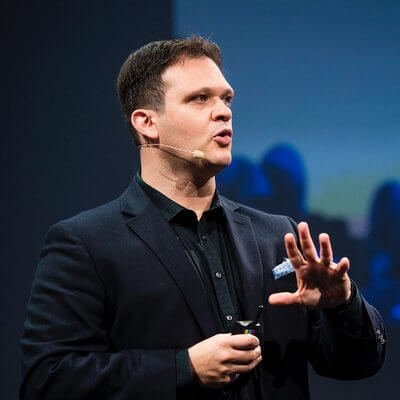 Read More
The digital economy started to detach itself from the "real" economy long before any of us had heard of Covid-19, but the dramatic and unforeseen forces were unleashed. Leaders who do not make an effort to foresee what lies ahead for their businesses will have little opportunity to ward off the consequences of 'platformisation' and other major structural change forces – their businesses will simply vanish and be replicated by global platforms in the years to come.
Yet, just as humans rely on a healthy and interdependent ecosystem for their long-term prosperity, the new economy cannot continue to thrive if it leaves behind the tens of millions of businesses and workers who build the core of national and global productivity.
Live from Europe, Mark will share thoughts on a new framework to help us drive structural change: 'FLP-IT' (Forces, Logic, Patterns – Implications, Triage) and debate:
Recapturing the resources and vitality needed to sustain critical contributions to productivity, employment and GDP.
How to identify new possibilities while preserving the symbiotic relationship between old and new parts of the economy
Developing a comprehensive response to the macro trends and forces, such as "platformisation"
The most focused and pragmatically ideated forms of experimentation
Mark Esposito, PhD, is recognised internationally as a top global thought leader in matters relating to The Fourth Industrial Revolution, the changes and opportunities that technology will bring to a variety of industries.
He was inducted in 2016 in the radar of Thinkers50 as one of the 30 most prominent rising business thinkers in the world. He is a global expert of the World Economic Forum and advisor to national governments.
In his academic career, Mark has held academic appointments for some of the world's leading institutions such as Harvard University, University of Cambridge, Arizona State University's Thunderbird School of Global Management, Hult International Business School and IE Business School.
17:45 - 18:30
Drinks and Peer Networking Opportunity
Read More
Based in our keynote room – an opportunity to mingle and meet other attendees, compliant to physical distancing.