With Australia well into recovery from the events of 2020, Chief Technology and Data Officer, Jacqui Visch, discusses how she has been fostering remote collaboration for AMP Group. 
In discussion with ADAPT's Senior Analyst Peter Hind at CIO Edge, she shares how leveraging data has enabled more informed decision-making and identified opportunities for automation and operational efficiency. 
When undertaking a data-driven transformation of an organisation, Jacqui says that sharing a compelling vision is just as important as communicating transparently throughout the journey. 
When leaders run into challenges, she encourages them to share them with the rest of their peers so they can collaborate on a solution together.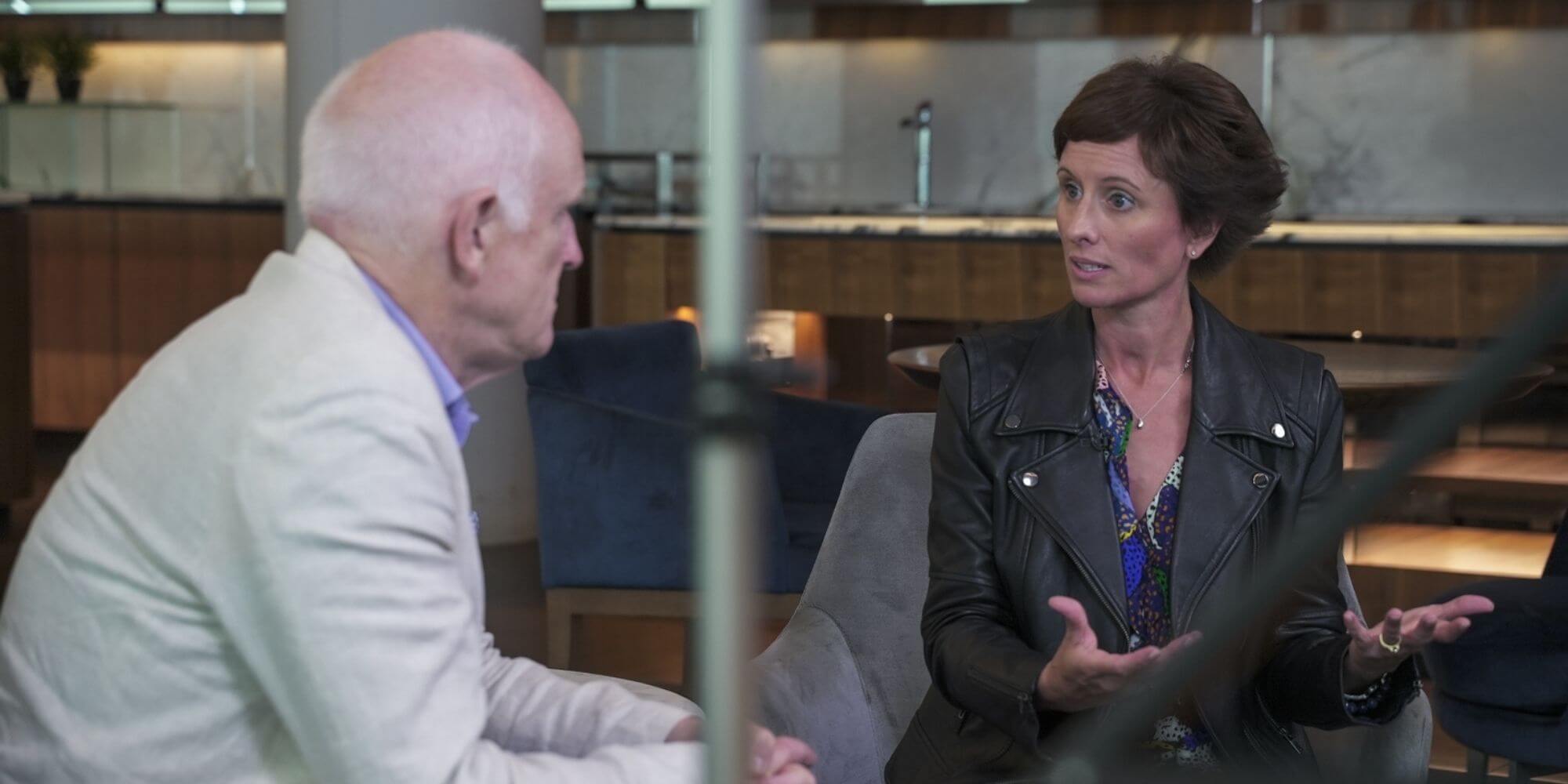 Peter Hind: 
Jacqui, ADAPT has undertaken several research pieces last year around COVID-19. I want to look at some of the findings we've got from your own experiences on that.  
One of the pieces of evidence we gathered was there was an increase in technology adoption last year. Could you give us a feel of your role in AMP and where technology helped you?  
Jacqui Visch: 
I run Enterprise Technology and Data for AMP, and the role of technology was never more important than what it was last year.  
That movement to work from home, but more importantly, the collaboration tools, those visualisation tools. That ability to do your operational work, your project delivery work, your servicing work, and training people."
We had staff who had to take on different roles in a matter of weeks and months that they'd never done before, but we need to enable them through technology, through training, through literacy. It was just a fundamental shift.  
Peter Hind: 
But that's an interesting concept because you talk there about using tools for technology, for collaboration.
You think collaboration is an in-person experience when you're doing it through technology.  
So, I'm curious, how do you collaborate when people are working remotely?  
Jacqui Visch: 
We've all got the tools around video conferencing. We've got the Teams chats going, and they're important for that immediate response and recognition through things.  
But then we've also got processes and workflows, particularly those in operations.
How do we make sure everything is going as efficiently as effectively and automated?"
It's just a combination of all those things to run a progressive and digital business.  
Peter Hind: 
It's interesting, Jacqui because you look after the data exportation within AMP.  
What we're hearing from people is how being a data-driven business becomes even more critical in this new working environment. How did it play a part for you?  
Jacqui Visch: 
Data has several elements, and the first part is understanding your data and that literacy that sits around it.
We've got experts who know the technology, we've got businesspeople servicing clients, we've got compliance people making sure we're doing the right thing.  
But it's around saying, how do we both democratise the data but work together as a team sport?"
That's what I talk about in AMP.  It's around enabling the data to be in the hands of the users to make informed decisions but being clear that it's the right data without the right data.  
Peter Hind: 
But as you're talking, Jacqui, I feel how much more integral to the business IT has become in the last year. That relationship between you and the executive stakeholders gets much closer.  
How does that help you in your job?
Jacqui Visch: 
The way I messaged this to my team is we are a digital and technology firm delivering products and services, financial products and services and investment products and services.  
To be relevant in the Fourth Industrial Revolution, we've all got to have that mindset to say around our operating environment? What are we automating through our processes?  
Really around having that seat at the table to challenge the status quo. Because if we continue in the ways of the past, we won't be fit for purpose for the future.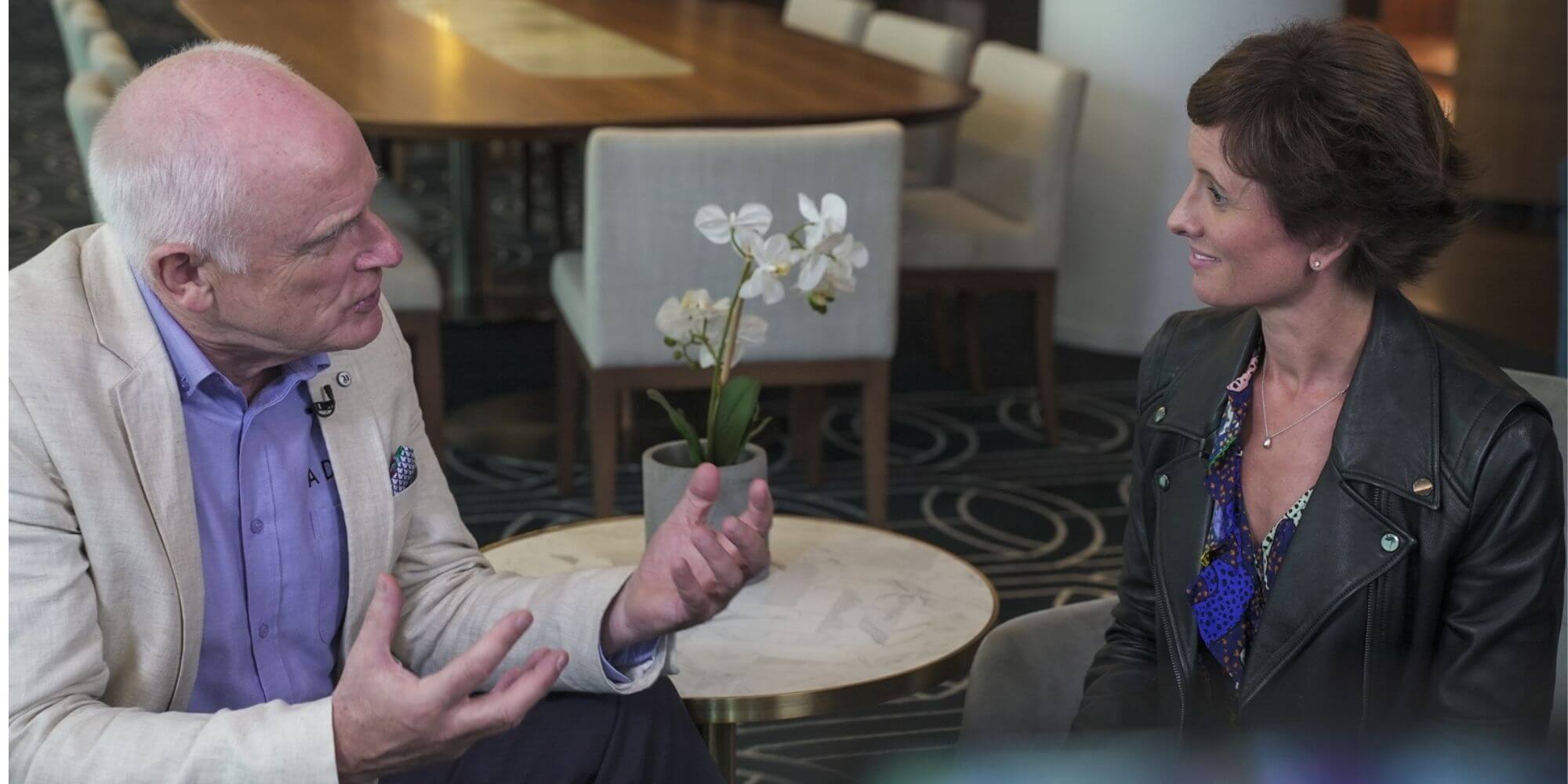 Peter Hind: 
The danger, Jacqui, is you've raised the bar so high now. The expectations and the stakeholders are high. How do you temper that excitement they have with reality?  
Jacqui Visch: 
Now, that's a really good question. For me, it's how do you set a compelling vision?  
But then be clear as you structurally move through month by month, quarter by quarter, year by year, these are the things we've done, but these are the things still to go.  
We need to adapt that, but we need to be open and transparent when things work well.  
But be just as open and transparent when they don't go to plan, but this is the pivot that we're making."
It's around purposeful communication, generate excitement, but we need to continue to adjust through it.  
Peter Hind: 
What I hear, Jacqui, it's about trust. You have the trust of people, and the way you retain that trust is you don't hide bad news from people; you're upfront with them. You're candid about what's happening.  
Jacqui Visch: 
My statement I often say is 'bad news doesn't get better with age.'"
You're better off being upfront. "A problem shared is a problem halved."  
How do you get two or three people to work on these problem statements, and then you'll solve it?  
It's often bigger in your mind than on paper. Getting teams of people working on problems and solving those problems together is a real buzz. It creates that energy and enthusiasm.  
Peter Hind: 
So, you feel excited about where we're going, what the foundations we've laid?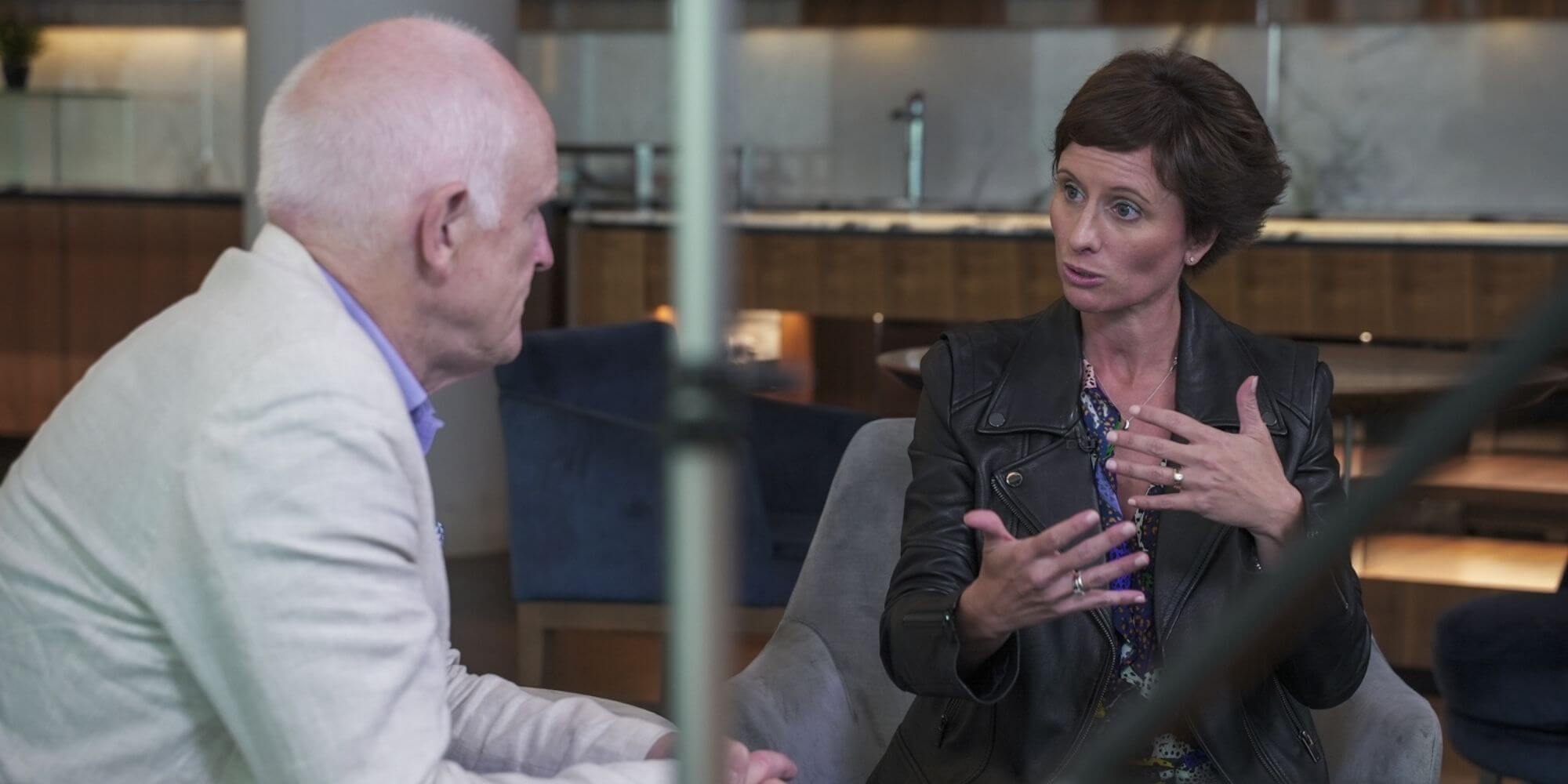 Jacqui Visch: 
I'm extremely excited about what is the art of the possible.  
What could be in technology in Australia, and that what it can open for us? But I also think that we need to take a very enterprise industry view and a government view.  
To be relevant as in Australia and be relevant in the digital marketplace, we need to make some conscious decisions on our children and what they're doing, our universities and what they're doing and the government policies and regulation that sits around it well.  
Peter Hind: 
But the exciting thing is we've opened people's minds to what these possibilities are.  
Jacqui Visch: 
Definitely. That literacy piece, it helps in everyday life.  
For those, we all walk around with our QR codes now.  
Just think, where are those QR codes? What is our data doing? Where's it going? What does it mean? I mean, just thinking about that in our day-to-day lives is critically important, then at the enterprise level, even more so.