Dr. Ian Oppermann is the NSW Government's Chief Data Scientist and CEO of the NSW Data Analytics Centre. Ian has 25 years' experience in the ICT sector and, has led organizations with more than 300 people, delivering products and outcomes that have impacted hundreds of millions of people globally. He spoke to ADAPT's CFO Edge event with our Senior Research Strategist Aparna Sundararajan on how data can enable financial leaders today. He shared his advice to CFOs building the data of their organisations.
Aparna Sundararajan:
Good morning, Ian. I know you're going to address our audience on the value of data, especially for the CFO. My question to you is how do you see or how do you foresee data enabling CFOs, especially in their role and their departments, looking ahead at the future?
Ian Oppermann:
It's amazing how important data has become to actually running a business and also understanding a business and, in fact, in some cases even predicting the business performance. Historically we've used financial data to get an understanding of how the business is tracking, but it's all historical. It's all rear-view mirror.
The potential exists now to not only get a better understanding of what's happening right now but also to think about what might happen to the business."
So, there's an opportunity to start looking forward and to get a better understanding about what the future might look like.
Aparna Sundararajan:
Right, and so how do you think, what do you think is the role of a CFO in enabling an organisation to be more data-driven?
Ian Oppermann:
CFOs are, first of all, very used to dealing with data, so it's the lifeblood of the CFO. And the ability to show not only how it can be used now and how it can be used to better understand what's actually happening in the business but also to think about more of the actual lifeblood of the business, I think CFOs really are in a critical point. They are trusted, they understand the governance, they understand the processes, and if they can look forward, then they have a really, the ability to steer the company in a completely new way.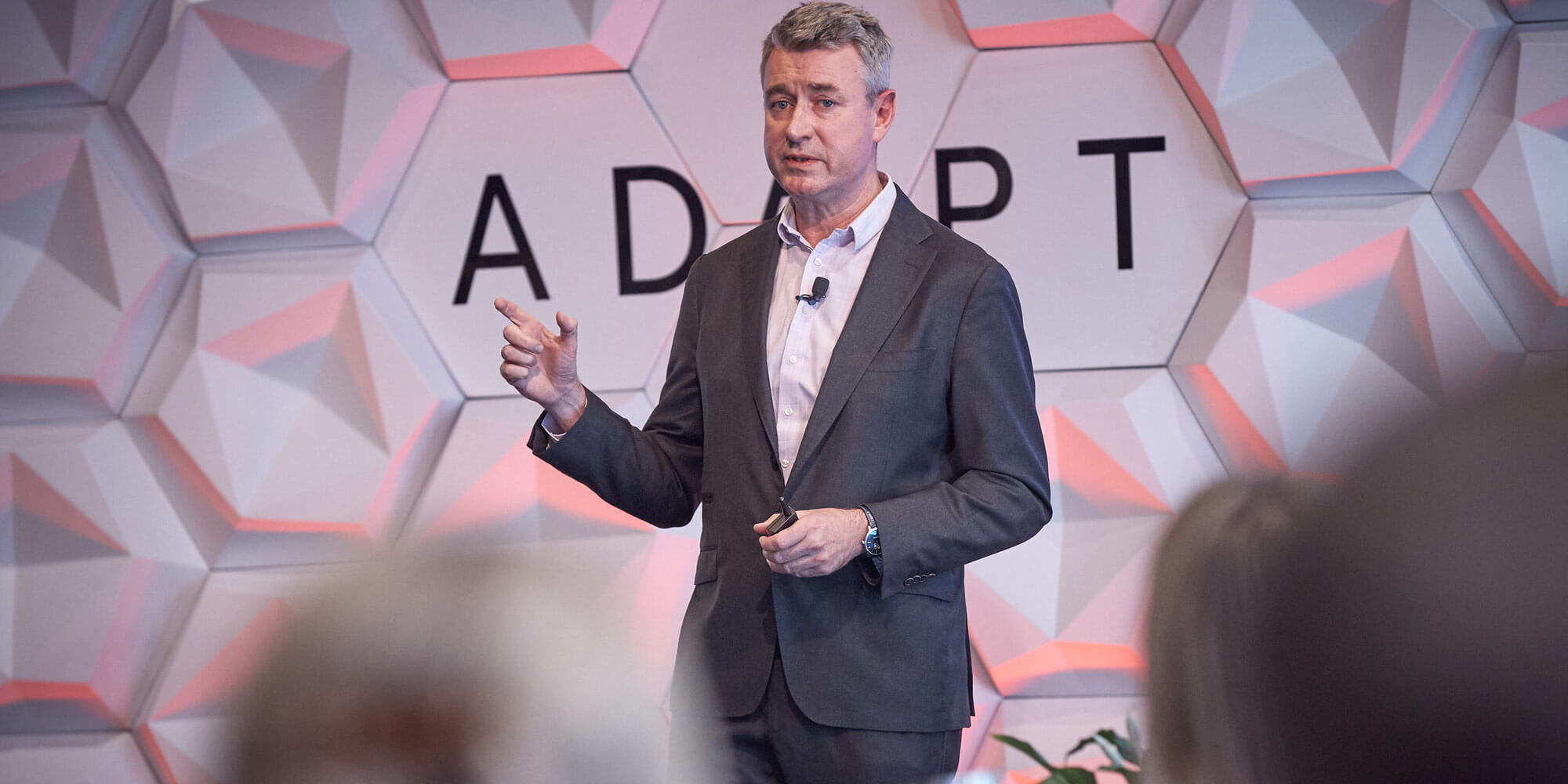 Aparna Sundararajan:
Hmm, okay, and what could be some of the tools that are available for them today, or do they need to upskill themselves to understand these tools?
Ian Oppermann:
So, I think some of the fundamental skills are already in place. By nature of being CFOs, they're used to handling data. They're used to working with data. They're used to presenting information in the form of data.
Some of that really is about a change in mindset of thinking about the future business or the current activities of the business. Some of it is around bringing those historical skills or those traditional skills into a slightly different perspective."
So, really it's more of a mindset change than anything else.
Aparna Sundararajan:
Okay, all right. And then if you have just one advice for the CFOs today, who are going to begin their journey to build the data of an organisation or who are already on the journey, what would that one advice be?
Ian Oppermann:
So, one of the really new things that are happening in the world of industry is the ability to understand more of what's going on through different types of data. So historically financial? Absolutely very important, but understanding through a range of different types of data, you can actually get a much better sense of how the business is actually progressing.
Aparna Sundararajan:
Okay, so different data, you mean structured and unstructured…
Ian Oppermann:
Structured and unstructured. A much wider variety of data. For example, once upon a time, we used to say goodwill was a measure of the company's value and the company's brand value. But in reality testing the goodwill is something that you'd get an actuary to do, but in fact, we can tell through social media. We can tell through a range of other sources whether or not there really is genuine goodwill. So, taking a much broader perspective and thinking much, much, through a much greater variety of data, you can get very different perspectives of how the company is perceived, what people's attitudes are towards the company, and in fact, some lead indicators of how a company will actually perform in the future.