Catholic Education Office's CIO, Raju Varanasi, was one of the many technology leaders who spearheaded business continuity in recent times.
Raju discusses how he navigated the Catholic Education Office through the rapidly changing challenges of COVID-19 to build resilience in students, teachers, and employees.
Our Senior Research Strategist Aparna Sundararajan at ADAPT's CIO Edge asks Raju how the education section has become more resilient from the pandemic.
Raju speaks about increased communication via platforms, improved productivity and team bonding of technology teams, the disproportionate effect of e-learning on students, increased engagement of parents through digital experiences, and leveraging surveys and data on digital engagement to gauge wellbeing.
Aparna Sundararajan:
Welcome back Raju, to ADAPT CIO Edge 2020. It's so good to see you again after six months.
How have the past six months been? I know that lockdown quite impacted the education sector. What has your experience been?
Raju Varanasi:
As with the rest of the world, we've all been affected, by COVID-19. Education has been severely impacted. In fact, it's been headline news about the opening or closing schools.
What happens if one positive case comes in a school? The entire school is closed, which means you've got to get the whole school deep cleaned, which costs $10,000-20,000."
Every table, every staircase, every railing, every gate has to be cleaned up. The complications are immense.
You have to inform the parent community within 24 hours and ask them to go for testing.
The enormity of COVID-19 on schools, clearly for our management principles, and the school executive, and for parents has been quite drastic, but they cope with it.
We communicated every day to the schools on the changing legalities: no music festivals, no swimming carnivals.
Our Head of Communications was communicating to all the schools to be all given the same information. They can cascade it down to parents, have a platform to inform parents simultaneously, and have their email IDs.
Aparna Sundararajan:
Communication has been a critical part of the change that organisations went through, and everyone has been doing a great job.
Raju Varanasi:
One school had two cases, one fine day, unfortunately. It was a high school, but across the pavement, there is a second primary school. We were worried that the secondary might impact on the primary. We had to quarantine adults, inform the parents, the students and so on.
We had to communicate to what could be possible contacts. If it's a Year 9 child, the Year 9 group becomes the close contacts, so they have to go for mandatory testing. Then the rest of the school need to be watching on that and can go for voluntary testing.
We had to communicate with 900 parents in 24 hours through our student information platform. We have their email IDs. "
The two became seven; it was a mini-cluster. The school had to be closed and deep cleaned. As per the rules, one to two weeks of closure.
School education has been severely affected. So there are a lot of downsides to it. There are a few upsides, but people have coped well enough to say that they can see some positivity in it.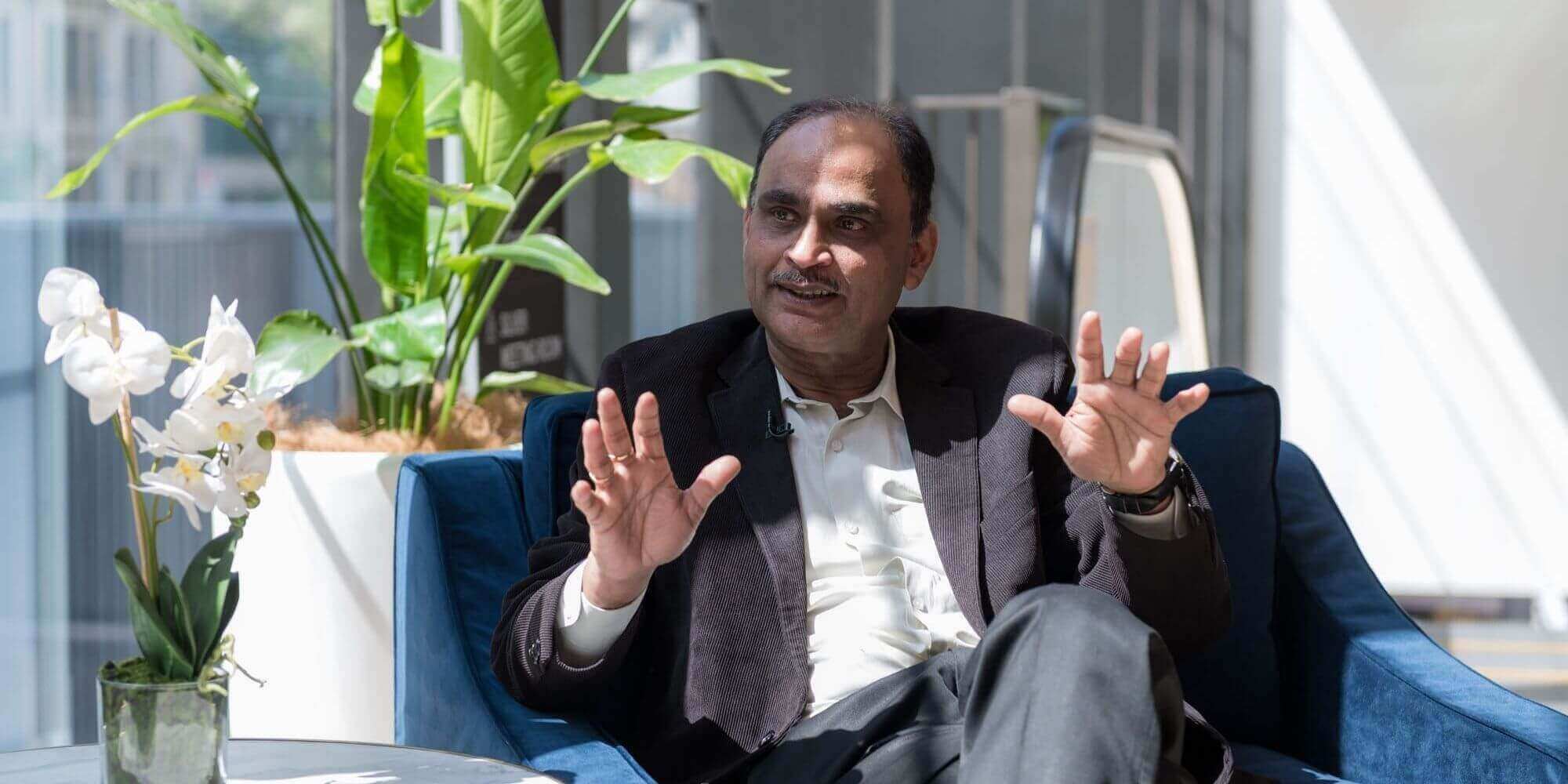 Aparna Sundararajan:
That was my next question. What was the response from parents?
Raju Varanasi:
Because it's one of those situations where there are no other options, we could get more traction with technology in the first 10 days of COVID closure than the last 10 years."
Remote learning, remote working, accessing applications, teachers using technology, staff using technology – what we were preaching for 10 years that this is a nice thing to do. Why don't you do this? They would have probably tired a bit.
But when COVID struck, they'll say the Zoom sessions went from this much to this. I'm talking about 1000s of sessions millions: remote learning, remote working. Fortunately, the technology worked very well.
The only technology questions I had was "Can I take my big monitor home?" "Can I take my swivel chair home?"
Not a technology thing, but it related to the remote work. They could access applications.
The productivity of purely technology staff has gone up because they could do deep thinking, they could do concentrated work."
They were collaborating every morning in a digital stand-up. Every day, half an hour in the morning. They had their little trivia and social side to that. My managers invited me to come.
They had a trivia on what's the most regular thing that you observe of. And just to have a go around and make fun of it, have some laughing.
The bonding was amazing. They bonded more than what they could do in the physical space.
Because of physical space, you always concern yourself, 'someone is watching.'
We see a lot of positives. But in terms of the core business, which is the teaching and learning. Some students cope well, particularly the Secondary, some Higher Secondary. They had good study skills, good discipline.
But if you take primary students, for the first 10 days, it was "okay, I don't have to go to school. I can just jump around in the house."
But after that, they started missing their friends. A bit of reported anxiety. After the schools came back to the normal school-based learning, something was bothering them, they missed their discipline.
Aparna Sundararajan:
When it started six months ago, they would have started with a little bit of joy, almost like a mini holiday and then a realisation that you're not going to meet your friends and not going to have that interaction. Once they came back, is that when you observed anxiety?
Raju Varanasi:
There was. It was a cumulative pent-up feeling that was showing up.
Aparna Sundararajan:
What kind of behaviours showed that?
Raju Varanasi:
Signs of anxiety, a sense of isolation, a few tantrums.
Cases are very different. Some are more undisciplined. Primary kids not getting back into the routine of school. Depending on the family, they could have had a cumulative experience of something good or something bad.
Some of that showed up because once you are in the school routine, you know what you're doing between 8-4 pm.
That disturbance has played out in different ways, but wellbeing wise, there were increased self-reported cases of some level of anxiety, some level of behavioural disturbances.
In the scale of things, the parents coped very well.
Parents appreciated the teachers' work and the principal's work, because that's the first time they probably said, "Oh, my God, this is hard."
There was more appreciation of schooling, learning, the social side, the cognitive side, the behavioural side.
There are gains to take forward. There are many, many insights for the system leaders, parents and the school leaders. We have seen graduations and awards being given remotely like the Student Of The Year. You save a lot of time. More parents can participate. Now it will become a duality.
Even if it is 6 pm in the school hall, just join by Zoom if you can't come. That means you're giving more opportunity for engagement."
You appreciate how the school is doing, how your child is doing, and how learning occurs.
Aparna Sundararajan:
Yesterday, we were talking about building resilience. Now that this generation has seen an actual health crisis, what are some of your observations?
Did you collect any data on how they're doing emotionally, and how the school can help?
What's something new you did to help the parents understand and communicate better with them?
Raju Varanasi:
Annually we survey parents, students and teachers – the three most important entities to understand what the pulse of the situation is. That annual survey this year had COVID-related questions.
We had five questions for students, five questions for parents, and five for teachers – how did you cope?
Aparna Sundararajan:
Were they related to emotional response?
Raju Varanasi:
Very good point. One or two on wellbeing, one on technology, and one on learning. So, five questions.
We do a survey called "Tell Them From Me," which is an internationally validated survey. We are subscribing to it. We are not the authors of it. We use that because it allows compatibility.
If your system says one in three declared a little bit of anxiety, I can compare it to Victoria or Canada."
So, we have compatibility of norms, to say if we're having more of it or less of it than the cohorts of similar age groups.
So, that survey has given us additional insight. Older, primary kids in Years 4, 5, 6 just when they start understanding the social side of things.
Years 11 and 12 because they handle large academic workloads, they cope with discipline and silence and use technology proficiently."
Years 8, 9, 10 depends on their levels of engagement.
There's no universal formula to how they coped. But we could see flavours of it coming out. Some cope better. You can identify from the data, which holistic years, what attributes, what students.
Academically advanced students cope well."
Those who needed a teacher's guidance classmates, support or dialogue – they probably did not.
We learned a lot, and we're still assimilating, I'm not claiming that we have mastered what the learnings are. But the learnings are quite tremendous.
Aparna Sundararajan:
Will these learnings be used to reshape how you impart learning?
Raju Varanasi:
I'm triangulating all the use of Zoom sessions, Google classrooms, internet downloads, and other digital and non-digital activities and seeing, "is there a story coming out of it?"
We have a data storytelling manager, and she is picking up all the threads of it and making a story out of it.
Probably next time, when I come here, I'll tell the story.
Storytelling is not a common thing in school systems. Still, our Executive Director was very keen to make a narrative out of it in a way that is plain English, and you can communicate it easy to audiences, whether it's parents or even schools.
You don't want to put the technobabble there. You want to give the essence of it. Data storytelling is the essence of what data is telling, plainly and visually."
We have done two stories already.
Aparna Sundararajan:
Will we see more behavioural knowledge or psychology-based coping skills in subjects now in schools due to the crisis?
Raju Varanasi:
Embedded in the curriculum are interpersonal resilience, the ability to cope with unexpected things.
It is an integral part of the curriculum, and it is overtly conscious. More schools call in speakers, psychologists, authors, scientists, and celebrities, to just give that perspective on life.
For example, a psychologist can share, "It's nothing, it's not just you, but every teenager goes through this, these things happen."
All those things are quite important for the age group to understand that there's nothing wrong with them, so they do not take it too heavily on themselves.
Our schools do that very well. Wellbeing and the social side of learning. Learning is social, but, but most people take learning as an academic, cognitive activity.
To me, learning is social. That's why we learn with interactions. By doing, by talking, by taking someone's opinion, by listening."
Some of that is underplayed in academic literature, because they just think perform, perform, perform.
But performance comes when they are settled, when they're happy, when they're not distracted. All that is the psychology behind it.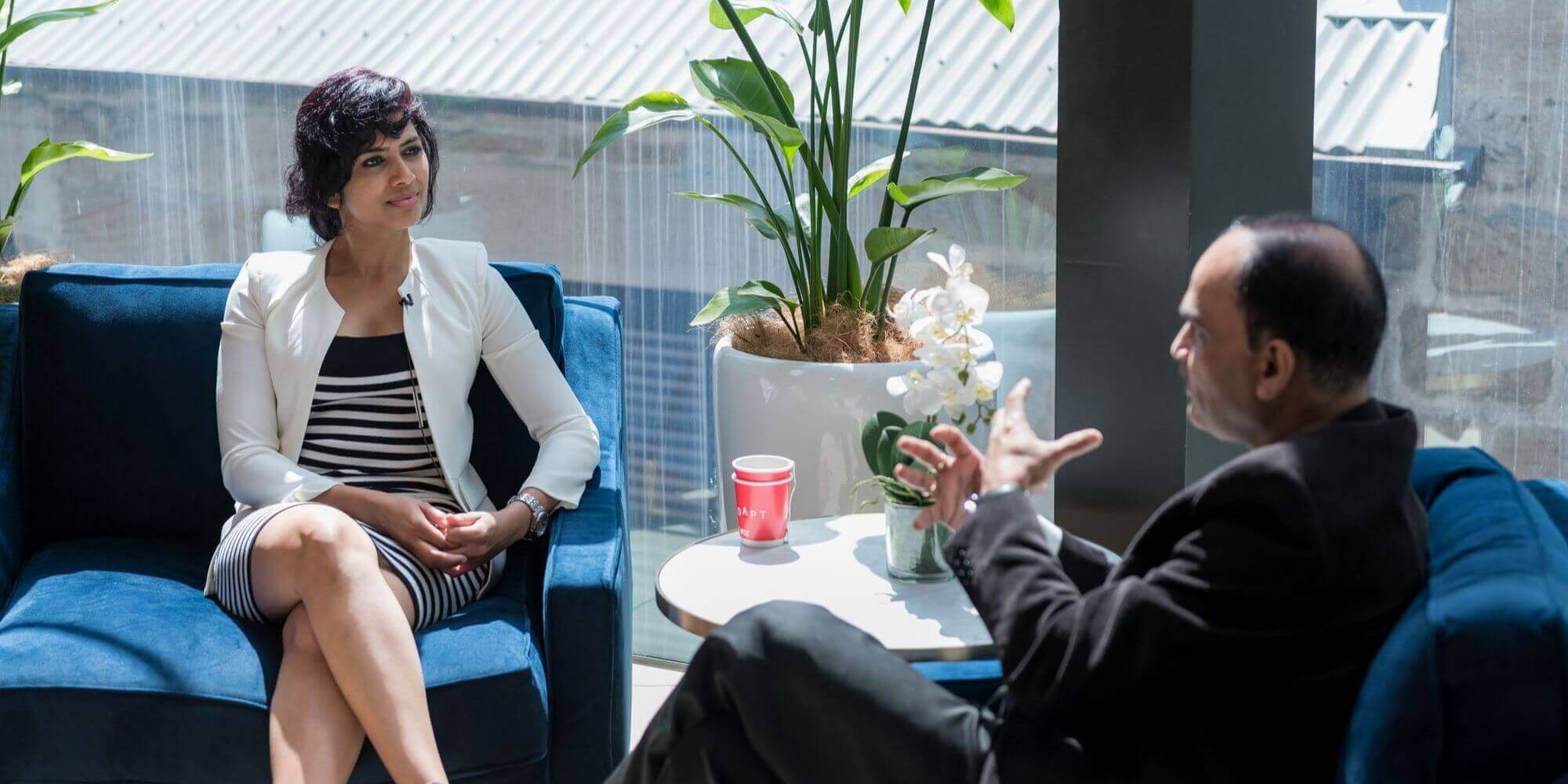 Aparna Sundararajan:
Because technology has taken such a huge responsibility to enable continuity of business, even in the education sector and the way you are imparting learning, how do you see the intermingling of:
The aspect of building resilience in people from the beginning to prepare them for all sorts of situations
The technology that's enabling them
How you have been using data to monitor these behavioural aspects, and these tiny cues may not come out in everyday interactions with teachers.
There's an interplay of all these three factors. Do you think that will shape how the education sector works in the future?
Raju Varanasi:
It is already shaping it. Technology is not always a positive impact.
You might have seen the latest Netflix movie The Social Dilemma, the documentary.
Interestingly, major technology players come out. Those who have been in the thick of it have come out and said: "I've seen it is not inherently dark, but it can be used in dark ways."
Technology for all the things that we do, we are also conscious that there is a small shade of dark in it and we need to work consciously to avoid that. That's the primary learning point.
Aparna Sundararajan:
How I understood the movie was the social aspects or psychological aspects, especially validation from the social networks. That probably will not be happening in these learning platforms. Are we talking about gamifying them?
Raju Varanasi:
What if a Year 8 student gets up early in the morning, or if only you looked a bit, you were taller, better, or saw something that upsets the student. The whole day, they might be thinking about this, and that means the learning will suffer.
There are examples of that. Social media sometimes reinforces, sometimes it inflates, sometimes it deflates.
That deflating can affect a lot. The inflation may not, but deflation affects the mood for learning.
One of the conditions for learning is a happy, settled, and undistracted child."
We are conscious of the wellbeing aspects, the do's and don'ts of technology and the social- the entirety- the three dimensions you're talking about.
Have we conquered it? No one has conquered it.
Are we monitoring it? The word monitoring might sound a bit too big brother-ish. But we are regularly pulsing how are students and teachers are going.
As the conference was talking about, employee wellbeing is not the reactive side of wellbeing, that means, "Oh, because of that I can't work, or I'm not able to be productive."
Wellbeing is also a journey; you create the conditions. People working from home, they just want to be part of a team."
One of my staff members, she does this work of invoicing and supporting the managers. She's not in any particular team, per se, she's working more for me, but I asked her to join the other teams, and do the Zooms.
That way, she was happier, because she belongs. Rather than just talking to one person on Zoom or once in a while.
Everyone likes to belong. That belonging leads to reinforcement of the social side of things, and that improves productivity.
As Atlassian's Scott Farquhar said, "Culture is everything. The rest can be built."
What I see in our diocese, it is a culture-based survey. It's not purely an academic survey.
Aparna Sundararajan:
Can we understand a bit more about the framework?
Raju Varanasi:
It's based on Child Development Psychology. It's from Canada and done with a lot of research and validation.
Every word in the question has been checked out. It is more North American language than Australian, but it's by and large very good.
We have been using it for three years now, our schools like it, including principals and teachers.
There is a lot of validity. We pulse the changes because if the parental engagement is a little bit low in one in a school, and we get that from the parents, the schools do something the next year.
Then next year, they can't wait to see whether they have gone up. We give them what's called 'the delta.'
It's important like with any other business to pulse regularly. In our case, we do an annual one.
We don't use the commercial NPS because it doesn't have direct applicability. We don't use those frameworks. We use educational frameworks.