Resources
What Are Australian Organisations Doing to Compete in the War for Talent?
Selling the business as a workplace with a clear purpose in society is a key factor in attracting new staff according to IT executives. The CIO needs to clearly outline their vision including, how to move the business forward, how new recruits will assist in this vision and helping develop career pathways.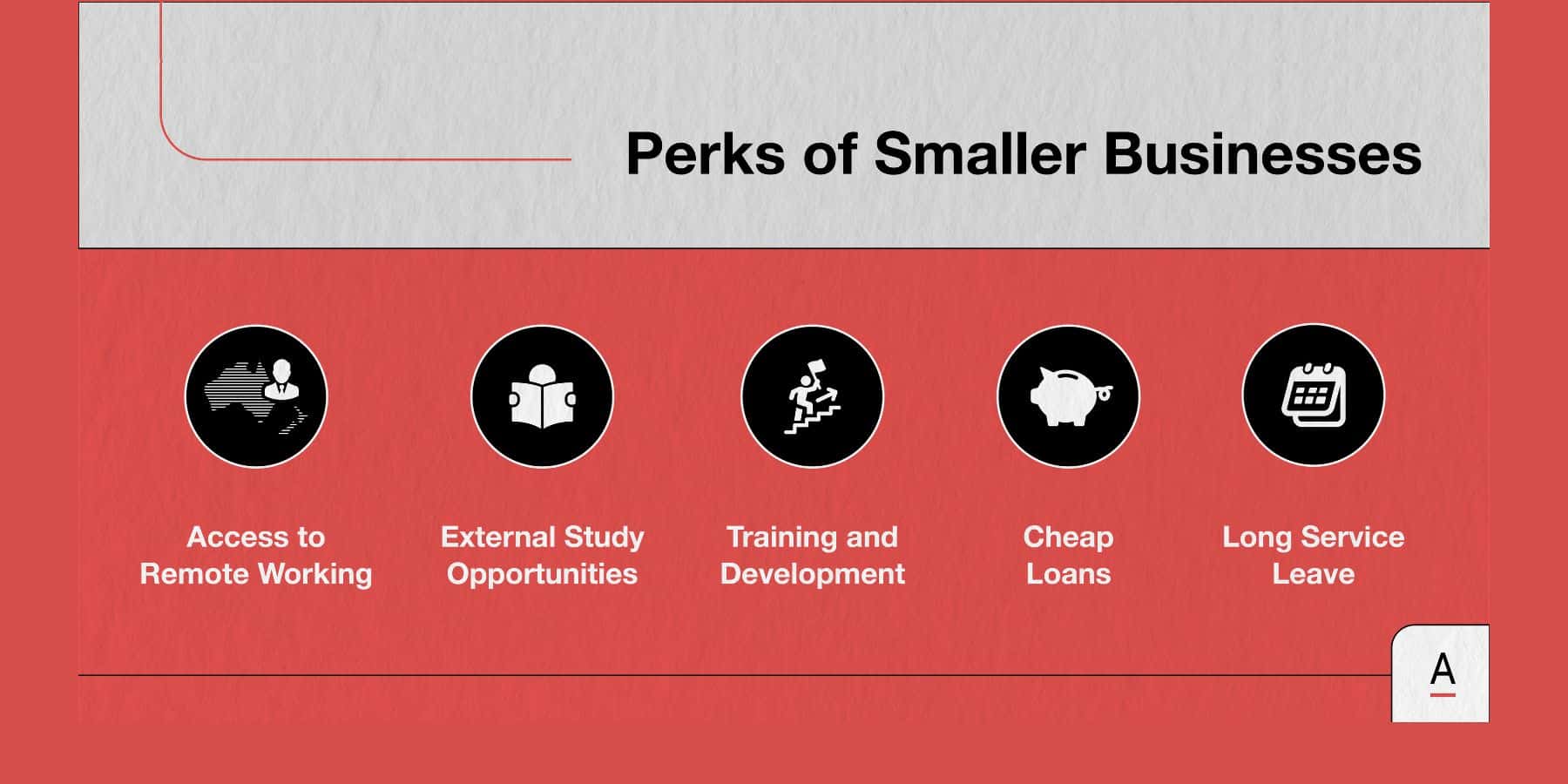 Australian organisations maintained their services throughout the COVID-mandated lockdowns thanks to the digitisation of their operations.
Demand for IT chiefs has risen dramatically to satisfy the need for digitised operations.
However, the pool for IT talent is significantly reduced, with immigrants out of the picture due to COVID-induced border restrictions. "Everyone is in an arms race for vital talent," said one senior IT executive, lamenting the shortage of tech professionals available.
A look into the arms race for critical talent
ADAPT's Research and Advisory clients have highlighted the difficulties caused by these skills shortages. ADAPT carried out a qualitative survey in the third quarter of 2021 among regional IT executives to:
Examine whether COVID-19 makes hiring and keeping employees more difficult.
Understand how hiring and maintaining talent affects business.
Break down the strategies companies use to entice new hires and keep hold of current workers.
Provide the IT leaders' recommendations for handling these difficulties.
ADAPT Survey Result 1: Has COVID-19 made recruiting and retaining employees difficult?
Any disregard that corporate executives may have had for digital transformation's necessity was thrown out the window fairly quickly by the pandemic.
Businesses have been compelled by the need to adopt innovative working practices centred on digital functionality, demonstrating the viability of digital work and the productivity it can bring to organisations.
The phrase "our business is not going back to the old methods of doing things" has been a recurring theme in this ADAPT survey.
IT talent is necessary for organisations to achieve their transformational goals. Organisations are compelled to talent-poach if they can recruit talent from elsewhere.
"Our attrition rate has skyrocketed over the last six months, and we are discovering that many people in the IT team have been approached", one of the interviewees said.
Critical challenges for smaller organisations
Compared to larger companies, smaller organisations have unique difficulties, such as limited wage alternatives. Many businesses compete for talent with large consultancies, technological firms, and important financial institutions.
One respondent mentioned that two IT team members. Below are some of the particular challenges smaller-scale organisations are facing with recruitment and retention:
Staff shortages are impacting significant suppliers. According to one CIO, managed services partners experienced a 50% personnel turnover the previous year.
Offshore service delivery components have an impact on suppliers.
Border closures prevent foreign workers from joining teams, particularly in software development projects.
The demand for contractors and freelancers has expanded significantly, as have contractor prices. IT managers have even hired services to assist in finding freelancing workers.
The Great Resignation
Staff have been under heavy pressure to sustain operations while quickly implementing a digital business model throughout the pandemic. The unrelenting pace of the digital business will take its toll on hardworking staff, leaving them questioning their work/life values.
The responders emphasise the importance of giving employees a sense of meaning in their work – having a purpose is crucial for luring and keeping employees.
ADAPT Survey Result 2: What effects do acquiring and keeping talent have on businesses?
Delayed modernisation
Those interviewed claimed that their IT department is understaffed and unable to complete all the required work.
Reprioritising and optimising projects based on available personnel resources had even left for Silicon Valley-based tech firms over the previous years and compelled CIOs to collaborate with business stakeholders.
This postpones businesses' modernisation, which puts them at a disadvantage.
Lost productivity
The length of time devoted to hiring impacts the IT department's output.
The interview process is usually undertaken through video chat, is two-dimensional, and does not provide the chance to examine the subtle nuances of candidates that are visible in face-to-face interviews.
Competition is high. Candidates would like to keep their options open and rarely pursue just one application.
By the time the interviewees offer a candidate the job, most applicants have already taken a position elsewhere.
It's draining to lose staff and then find yourself tied up with a succession of job interviews to find their replacement," says one executive.
Organisations must invest more time in interviewing several individuals to prepare for the worst-case scenarios.
Streamlined hiring processes
Organisations are adopting a more efficient hiring process.
Before extending an offer of employment, organisations evaluate candidates through many interviews. Organisations must take immediate action if they like a candidate.
One IT executive slashed the interview process in half, holding the initial interview, a follow-up within two days, and an offer of employment in one week. Less oversight entails higher risk, mainly if a recruit is not a good fit for the company.
Retention challenges in the Public Sector
Staff retention was a specific challenge reported by all public sector respondents. Advancing through a pay grade in the Public Sector is straightforward, given that it is organised around grade structures.
When someone aspires to a leadership role, that is when issues start. They are required to apply for these roles formally and must go through a lengthy interview process. Many highly qualified individuals feel that if they are being made to go through this rigorous process, they should check what other positions from other organisations are available.
This inevitably results in the public Sector losing many talented IT leaders. One respondent thought public sector CIOs should take a more proactive approach to tackle these problems and engage the aid of organisations within the IT sector, such as the ACS and the AIIA, in advocating for improvements.
He worked in the health field and observed that exceptions are frequently made when highly qualified medical professionals apply for a promotion or a new position in the Public Sector.
ADAPT Survey Result 3: What strategies do organisations use to attract recruits?
Highlighting the mission
IT leaders claim that presenting the company as a place of employment with a distinct social mission is crucial in luring new employees.
The CIO must clearly define their vision, including how to advance the business, how new hires will contribute to this goal, and how they will assist in creating career routes. One interviewee said the following to express these ideas:
I spend the first five minutes of any interview determining whether I like someone and, if I do, using the rest of the interview to sell the business to them."
Many IT job applicants are seeking more from their employment than just money. The following advantages of smaller firms are suggested:
Access to remote working
External study opportunities
Training and development
Cheap loans
Long Service Leave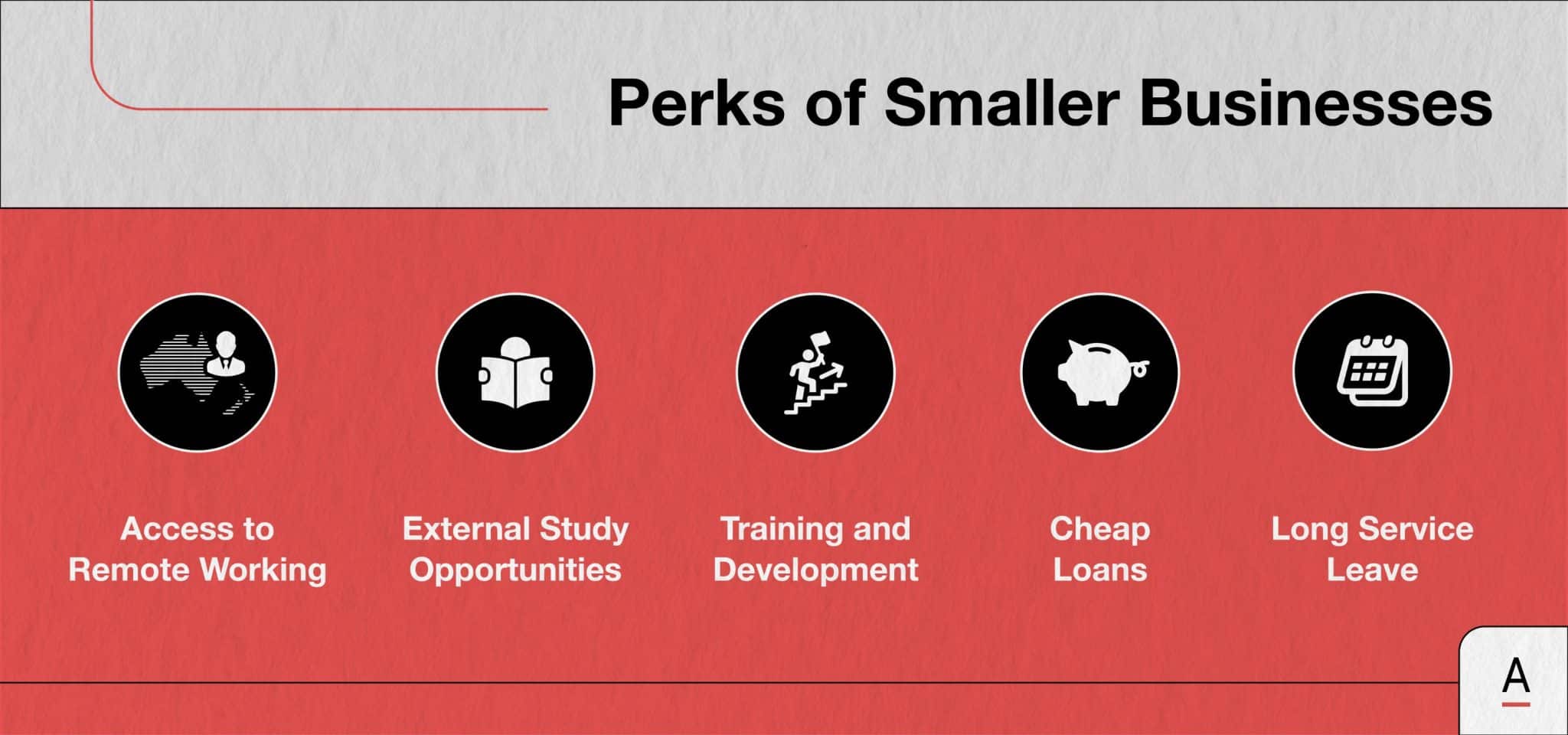 Social and brand platforms
Several interviewees are active on social media, especially LinkedIn. This makes it possible to highlight particular IT team members and projects and express personal stories.
In light of the amount of competition, they were showcasing the IT department's work positions the company in a crowded market. Some executives use these anecdotes to attract the attention of prospective hires.
Making an alum group is another successful way to keep relationships strong and recruit returning employees.
Building a reputation for technology change inside the IT department is the focus of another strategy. As an illustration, the NSW Government is raising excitement around projects by creating a brand for the IT work of its Agencies.
Making a "buzz" around case studies at significant technology conferences and industry forums is also beneficial.
Lateral movement
Encourage employees from other departments to consider a career in IT. New personnel often prove successful because they are eager to learn new skills and business and analytical insights.
Additionally, they serve as a conduit between IT and the entire organisation, advancing the case for change. Those questioned had nothing but positive things to say about cross-hires' capacity for business, data analysis, and application testing responsibilities in IT.
Human resources and agencies
IT executives positively emphasised the help provided by HR. Many people have reinforced this connection by bringing HR into management and leadership sessions. As a result, HR can better understand the pipeline of IT projects and the talents and resources required to complete them.
One executive funds permanent hires in the HR team to develop a pool of qualified talent for the IT department.
Partnering with an external recruiting agency was also a common practice, which promoted a better mix between the business and its culture and priorities.
Recruiting firms that use a transactional or "body shop" strategy have received poor reviews from many CEOs. As digital expertise spreads more widely, the importance of drawing people into IT from other fields is growing.
They are formalising these connections through a proposal that grants the agency temporary exclusivity in exchange for a more individualised, strategic approach.
However, several interviewees emphasised that it was unrealistic to expect the HR department or a third-party recruiting firm to predict the needs of the IT department. Instead, the IT staff must extend their view of the kinds of individuals they ought to seek, especially in terms of soft skill sets. Most of those surveyed believe that technical skills are relatively easy to develop.
However, soft skill sets and attitudes are more innate, making them more valuable in supporting the IT department's change management initiatives."
Advocating diversity
Encourage initiatives that provide access for underrepresented groups and increase the diversity of IT hires. Expand your networking outside tech-focused forums to attract a broader range of talent.
One respondent sponsored hackathons in the neighbourhood and local schools to attract potential employees.
Broadening the diversity of the IT team strengthens the department, bringing a wider perspective to problem-solving."
Finding methods to recruit an IT workforce that is more diverse yields favourable outcomes.
Partnering with universities
To recruit graduates, many IT executives are actively engaging colleges and universities. Surprisingly, non-IT disciplines frequently provide the best recruits. Fresh graduates are eager to learn and see possibilities in the IT profession.
One executive offers third-year college students part-time, casual holiday work. After earning their degree, many of these graduates return to the company, motivated by their familiarity with the organisation and rapid career advancement.
ADAPT Survey Result 4: What strategies do organisations use to retain existing employees?
Retaining staff
IT professionals shared personal tales of making an effort to help upskill and train IT staff, only to have them poached later by another organisation once they have found their footing.
Social media sites like LinkedIn are one of the things to blame since the platform helps facilitate poaching. But what happens, though, if organisations leave their staff untrained?
Ultimately, talented employees will always see to move on to positions that offer them better opportunities. There's little value in IT departments that are dumbed down because of untrained staff.
All organisations profit if there is a decent investment in staff skills development because this directly impacts the workforce's quality and output.
Career growth and development
Give people a chance to advance and acquire new skills. Take an opportunity on staff with the potential for more senior roles.
For new projects that can serve as "stretch opportunities" for existing IT workers and opportunities for career growth, CIOs should limit placing undue reliance on outside contractors.
Workforce management plan
Pay attention to each person as an individual and consider career advancement jointly. Create a workforce management strategy to aid IT professionals in charting their professional development.
One interviewee claimed that his company strongly emphasises development plans, which include an employee's next position and the one they would hold in three years. Another suggests being provocative in these conversations to encourage more significant interaction between managers and team members.
Succession plan
Find out the essential players in the IT department, what abilities they bring, and who might be trained to take their place.
You can assign team members the job of creating their succession plans.
One executive compared the Melbourne Storm Rugby League squad. Despite losing several important players recently, they are still among Australia's top teams.
Other executives need more faith in their succession strategies. It was said that because employees must submit official applications for senior positions outside their pay band, this planning is not feasible in the public Sector. Concerns regarding "wait times" for landing new roles were also voiced. The organisation might lose them quickly if they were two key employees.
Skills matrix
Examine the IT department's skill sets and the opportunities for employment that are now available. This forewarns the CIO of any talent-poaching that may occur.
One CIO takes aggressive measures to make sure these roles are paid competitively.
A skills matrix technique also identifies the areas where an organisation depends on specific individual skill sets, allowing the CIO to train employees who could fill these roles if an employee leaves.
Staff engagement leads to retention
Encourage one-on-one discussions with staff. Feedback from employees can reveal new burnout problems that can be addressed before difficulties worsen, and crucial employees quit.
Gather feedback from employees through recurring Pulse surveys that assess business health and offer perceptions of engagement and satisfaction. Helping employees recognise the importance of their labour and contributions to the company increases worker engagement.
One respondent used a 90-day planning cycle to explain to personnel how their effort benefits the company. A different CIO develops the IT department's portion of the organisation's Balanced Scorecard.
These metrics are based on the SMART principles (Specific, Measurable, Achievable, Realistic, and Timely). They are provided to staff to assist them in measuring their outputs and how they contribute to overall business goals.
One IT executive can connect her initiatives with business terminology thanks to the domain model, which enhances communication inside the company. This creates a business-oriented mindset and motivates workers to consider how their current actions will assist the company in achieving its goals.
Many respondents hold "Town Halls" where team members can interact and ask questions about how the firm is doing.
These events highlight the many enterprises or people the IT department is aiding, along with new clients.
Other IT administrators keep their workers informed of important information and accomplishments through recurring newsletters. It acknowledges employee work and recognises team accomplishments when projects are submitted for outside awards, such as those presented by IT media corporations.
On a personal level, most respondents think it's critical to acknowledge the work of specific IT staff.
This entails publicly recognising their accomplishments by hosting occasions like executive awards ceremonies or gala dinners. Some executives think non-material rewards have a more significant effect on a worker.
For instance, a senior executive's thank you note is perceived as more authentic because the time was made to recognise the individual's success. Focusing on team morale through encouraging camaraderie among IT employees is equally crucial.
This frequently entails engaging in social activities. These are typically specific activities like morning teas or pizza evenings.
Staff members have expressed gratitude for these chances, allowing them to network and talk about problems unrelated to their jobs in a more informal context.
According to one respondent, networking events centred around team activity are more effective. He chooses an organisational issue and forms teams among the staff, giving them a deadline to deliver remedies.
This provides the exercise with a purpose and boosts motivation.
Creating a sense of pride and loyalty among team members through global communities of practice fosters greater collaboration and knowledge sharing."
One respondent uses the Spotify Model to organise the IT department, dividing the workforce into Tribes, Squads, and Guilds.
Work tenure
Keep in mind that employees have a natural lifespan. Many employees may eventually reach a stage where they seek new work opportunities. Consider the term of your workers when managing them, and plan for their replacement, perhaps via succession planning.
Employee demographics significantly influence talent espionage. People with several years of expertise in development and business analytics, who are in their early to mid-30s, are particularly vulnerable.
Additionally, many people may be beginning families or acquiring their first mortgage at this time in their lives. At this time, further financial incentives may be helpful.
Many respondents strongly advise against attempting to retain, which causes disharmony among the IT team because it is perceived as rewarding someone for their dissatisfaction. Additionally, the appeal of extra money is likely to fade, and efforts to keep the employee will likely fail.
Personnel turnover can be a healthy and beneficial process. It allows the organisation opportunity to acquire new individuals with new ideas.
Executive actions for employers
ADAPT's study on the shifting power dynamics in the modern IT executive job market. The study found that the power has shifted in favour of the employees, with one CIO noting that "the hiring process is now about the candidate choosing us rather than us selecting them."
To help CIOs navigate this changing landscape, ADAPT provided the following best practices:
Respect employees and show appreciation for their contributions.
Balance support for both the business and staff members.
Foster staff members' professional and personal growth, as they are a limited resource.
Acknowledge and praise IT workers to guarantee a great customer experience and meet company objectives.
The study also explored the potential impact of the current high pay earned by IT executives attributed to market factors related to border closures and the pandemic.
While conditions are expected to return to normal as supply issues subside, the challenges posed by the pandemic are expected to persist for several years.
The pandemic has also revealed organisations' overreliance on contractors and outside vendors, leading to a likely increase in in-house digital transformation efforts and competition for vital talent among CIOs.