Agenda
Wednesday, 27 July 2022
07:45 - 08:30
Registration & Check-in
Secure your seat in the keynote room for the day.
08:30 - 08:45
Welcome to ADAPT's 1st People Edge "It's all about our People."
Jim Berry
- CEO at ADAPT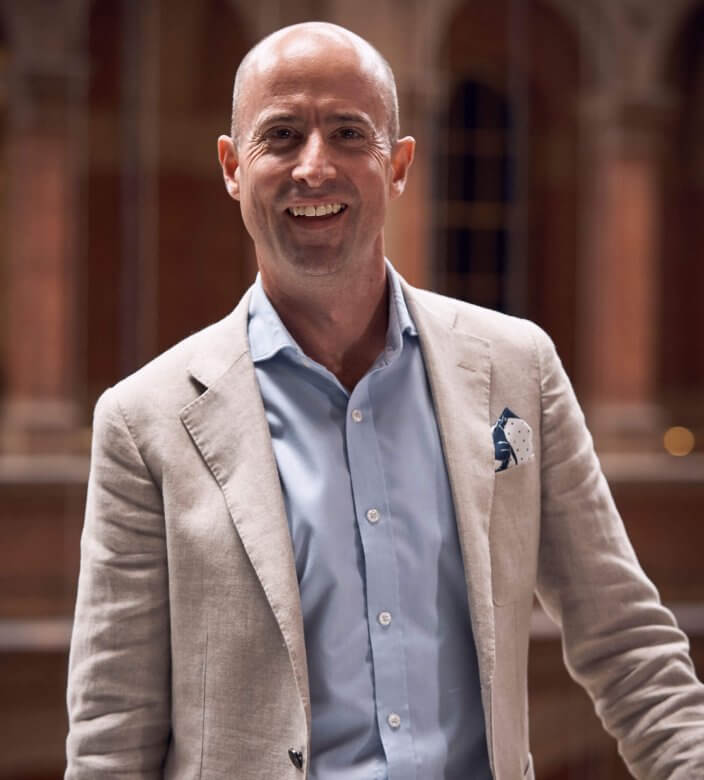 Read More
For 11 years, ADAPT have hosted local heads of technology, finance and digital. We know in depth their challenges, aims, pain points and barriers. Almost universally they face conflicting business priorities, legacy mindsets and lack a common language to drive sustainable cultural change. More than ever, our people are core to success and growth. Based on this for ADAPT are hosting Australian leaders of HR, People and Change to identify and communicate how to empower and deliver on exactly what our corporations need for success in the digital age.
08:45 - 09:05
ADAPT Research: The Collective Intelligence: Insights from your Peers and Stakeholders
Matt Boon
- Director of Strategic Research at ADAPT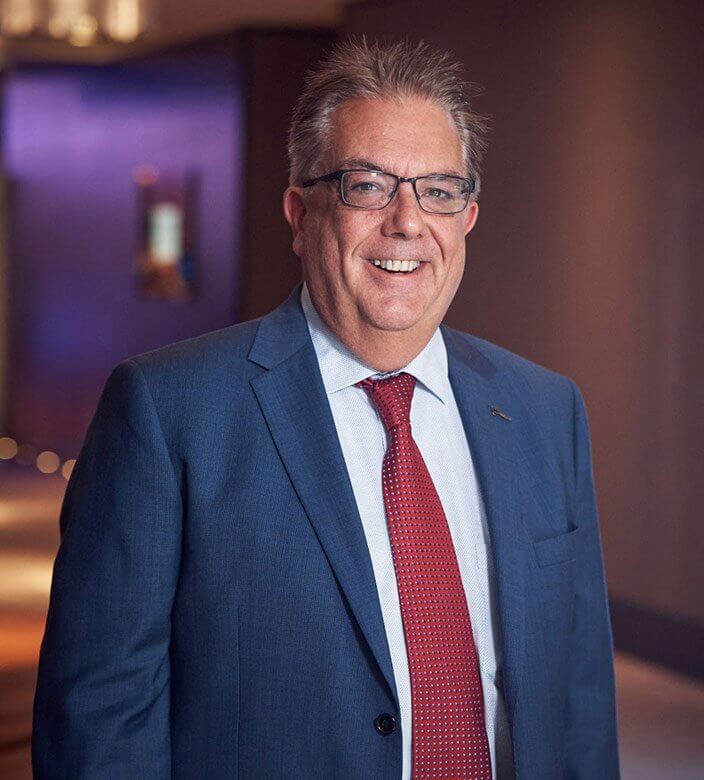 Read More
ADAPT's research and advisory team reveal the latest local fact-based insights, based upon 20,000 conversations and over 1,000 detailed surveys of our region's executive finance, digital and IT leaders. Matt reveals the core findings distilled from aggregated insights from your executive IT, Finance, Security and Digital peers on their drivers, aims and opinions on people strategy and culture.
This is also compared with your People Edge pre-event attendee survey to share your peers priorities, resource allocation, aims and challenges helping you to benchmark strategy and validate your thinking.
09:05 - 09:50
Practical approaches to enhance Employee experience, engagement and retention
Dom Price
- Chief Futurist at Atlassian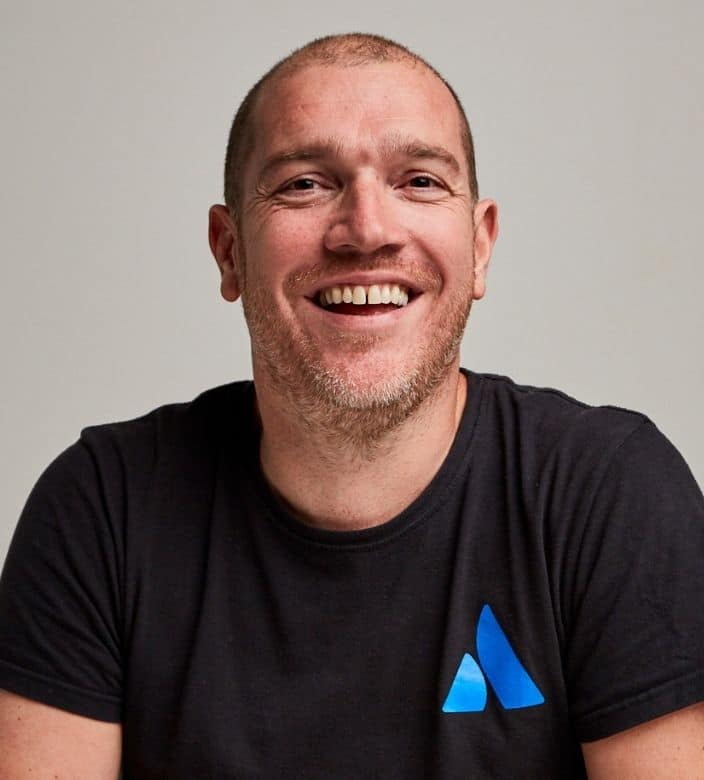 Read More
Employees find it hard to connect, collaborate and locate information, creating frustrations. What practical steps can companies take to drive a superior employee experience and shape the future of work? How do you balance company needs and employee needs, to drive the business forward?
Dom will discuss how to:
Make the work environment "friction-free" for collaboration
Define the role of leaders and managers in this distributed environment
The role of technology in collaboration, connection and cooperation
09:50 - 10:20
Delivering connected and engaging employee experiences for hybrid work
with
ServiceNow
Read More
Business leaders face a do-or-die situation when addressing the challenges of the new world of hybrid work. Digital transformation within employee experiences is no longer simply a driver of growth and productivity—it's an imperative to help employees find better balance and keep them creative, productive, and engaged.
Organisations must embrace digital platforms that prioritise their most important stakeholders, enabling seamless employee experiences no matter where or how work happens—whether it's at home, in the office, or on the go.
Learn how organisations can curate information and services into dynamic, personalised platform that increases employee engagement:
Improving employee productivity by reducing the time it takes to look for help
Decreasing application fatigue by integrating all the information employees need in a single place
Keeping employees informed and engaged with personalised, actionable communications
10:20 - 10:40
Refreshments Break
10:40 - 11:10
McKinsey on "The critical role of leaders in tackling unprecedented levels of employee burnout"
Alistair Carmichael
- Associate Partner at McKinsey & Company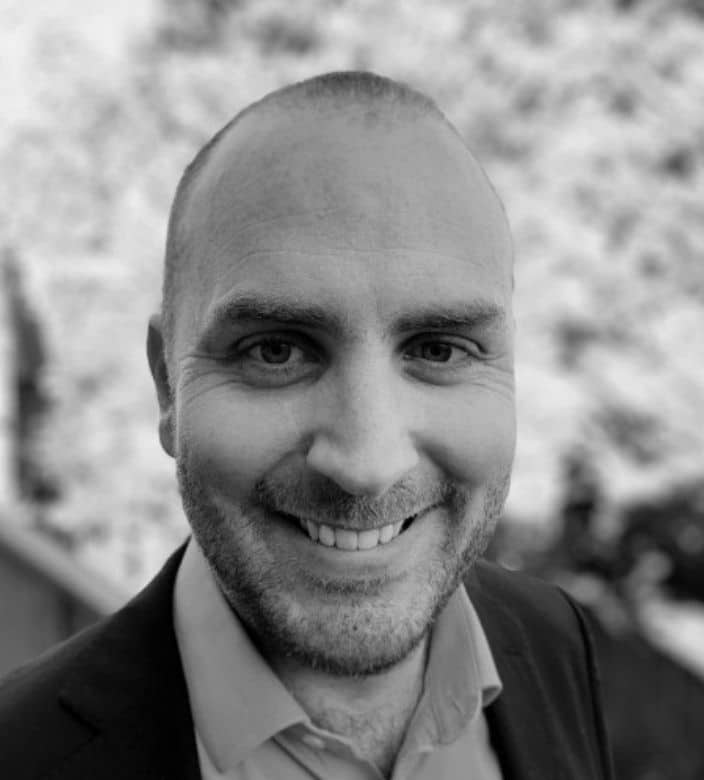 Read More
We've all seen the data showing elevated levels of attrition and employees changing their relationship with work. Now new research shows ~1 in 4 employees are reporting signs of burnout, and similarly elevated levels of symptoms of depression and anxiety.
Alistair will share what the research means for Australian workplaces, how organisations can and must take action and why you, as leaders, play a critical role in resisting the next wave of pandemic impact.
Alistair is an Associate Partner focused on unlocking potential and performance through culture, organisation design, change leadership, and operating model design and leadership development. He is a leader of McKinsey's People and Organisation Performance Practice across Asia. He is passionate about mental health and is one of the founding leaders of the McKinsey Health Institute, with a focus on workplace mental health, and an advisor on McKinsey's global mental health program "Mind Matters".
11:10 - 11:30
Strategic Partner Insights with Slack
Read More
The future of work is about talent, connection and flexibility.
According to Slack's Future Forum Research, 57% of employees are open to a new job this year, and flexibility is the number 2 reason for job satisfaction. Cultivating connection requires shifting to a Digital Headquarters.
During this session, our panel will discuss:
What employees want
How to foster culture, connection and alignment to retain talent
Tools and tricks to improve employee experience
11:30 - 11:50
Drive User Adoption to Empower your Digital Workforce
with
WalkMe
Read More
Few departments feel the brunt of digital change quite like HR! While it is key to organisational growth, only 16% of HR teams consider their transformational projects as successful.
This session will share some use cases on how organisations across Australia are:
Quickly and efficiently onboarding new employees
Saving time and relieving employee frustration
Keeping employees engaged in remote or hybrid work environment
11:55 - 12:55
1-1 meetings with qualified Strategic Partners
Intelligently matched opportunities connecting the right people at the right time for the right reasons.
11:55 - 12:55
ADAPT Executive Insight Roundtables
Attend your pre-selected roundtable to participate in a peer discussion with confidence under Chatham House Rules moderated by an ADAPT analyst with subject matter experts.
Roundtable 1
Insights with ServiceNow
Read More
Roundtable 2
The Connected Leader: Identifying and nurturing the next generation of leaders in a distributed world
with
Workday
Read More
This roundtable will explore how we identify the next generation of leaders, ensure synergy of values, provide systemised support for individual success and promote a sustainable business.
The question is: How do you ensure you have visibility of the "potential" of future leaders in a hybrid work environment?
ADAPT research shows that future-ready organisations need to design policies with inclusion at the core, not as an afterthought.
Removing connection silos and cultural barriers will enable organisations to identify skills, provide equal opportunities and evolve operating models for ease and engagement.
Traditionally those closest to the C-level have had the greatest opportunities for development and advancement – leaving many capable employees in the dark in a distributed environment.
The discussion will focus on:
How do we identify future leaders and develop them in a distributed environment?
How do you ensure alignment of corporate and individual values?
What processes and mechanisms do you need to put in place to uncover future leaders?
Roundtable 3
Why Your Best Employees Are Leaving (and how to keep them)
with
CultureAmp
Read More
Employee retention: it's an important metric for any organisation's health and one that executives across the business often scrutinise. With 1 in 4 employees currently thinking about leaving their jobs and "The Great Resignation" well and truly upon us, there has never been a more important time to rethink your employee experience so you can keep your best people.
During this roundtable discussion, Culture Amp will share key insights gathered from over 13 million survey responses (and across 4,000 customers) to help you understand:
The data you need to prioritise (to keep your best people)
How you can enable your managers to develop their teams and keep people motivated
The importance of creating employee agency (and empower your people to own their experience at work)
Roundtable 4
Delivering An Employee Experience That Ignites Potential
Chris Havrilla
- Top 100 HR Tech influencer, Top-25 Global Consultancy influencer and Global VP Talent & Product Strategy at Oracle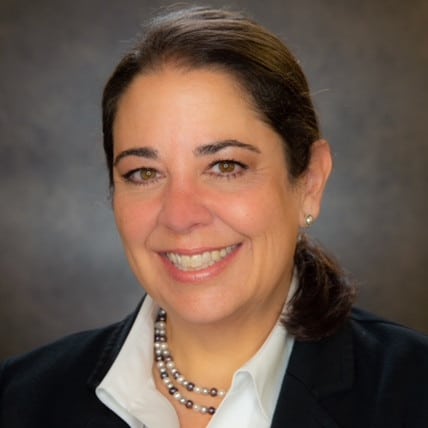 Read More
We've all seen the headlines. The ones that state employee experience (EX) is now the number one trending topic for business leaders in 2022. We know it is not a passing trend for you, but rather the foundation for how you operate.
But employees want more. They are looking beyond material perks and are motivated to find a company that understands jobs coexist with personal lives. They want to belong to a culture that supports their growth and well-being, both inside and outside the office.
Join Oracle for an interactive discussion with your peers on how they're approaching EX by using the latest innovations with a personalised approach—one that can adapt and support employees' new, unmet, and frequently changing needs.
12:55 - 13:50
Lunch Roundtable with Slack
Read More
Meditation, yoga, massages, gym memberships, free food – you name it, companies are trying everything to enhance the employee experience to attract and retain talent. But are these approaches working, and to what extent? What practical steps can companies take to drive a superior employee experience and shape the future of work? How do you balance company needs and employee needs, to drive the business forward?
Employees find it hard to connect, collaborate and locate information, adding to their frustrations.
IT leaders told ADAPT that 70% of employees struggle to adapt to today's connected workplace between the home and the office. And that 60% of companies plan to uplift employee experience in the next 12 months. However, only 20% expect to allocate more funding to the effort.
The survey also found that 47% of workers struggle to find the correct information, with resources now residing in a disjointed set of new and existing communications tools. And that 24% of employees find it challenging to collaborate with remote colleagues, leading them to feel disconnected from peers and the organisation's purpose — and contributing to departures.
Being part of the work community, establishing new friendships, developing a sense of belonging, having control of one's own environment and making work easy, simple and fun seem to be driving employee choices. More than ever, a sense of purpose is defining work.
During this session, we will discuss how to:
Identify and balance company and employee needs
Implement practical approaches to drive employee engagement
Make the work environment "friction-free" for collaboration
Define the role of leaders and managers in this distributed environment
The role of technology in collaboration, connection and cooperation
12:55 - 13:50
Peer Networking Seated Lunch
13:50 - 14:25
ADAPT interview on "Filling the Connectivity Gaps to compete on Experience in a hybrid world."
Emma Mehaffey
- Founder, Emjoy and Former GM, Culture & Employee Experience, Virgin Australia Group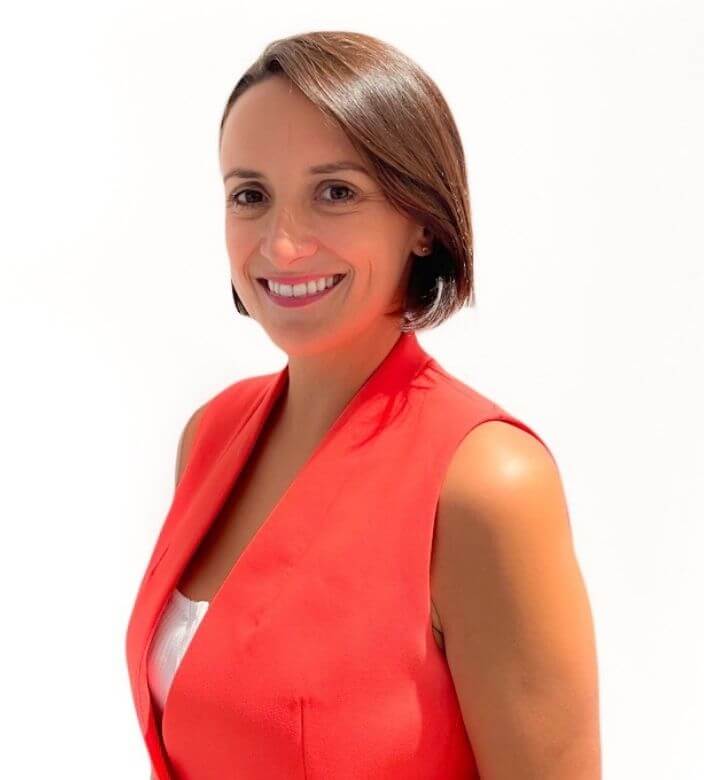 Read More
Emma was at Virgin for nearly 15 years, and had the role of EX created with a departmental direct report to the CEO. She then transitioned through three CEOs prior to the chaos of 2020.
Her earlier focus on Employee Experience was at the forefront of change, when many were putting EX on the back burner to focus on customer experience.
The philosophy was you can't deliver and compete on CX if you have disengaged staff who are not bought in to the "Why?". This led to clear strategies to connect culture from the C-suite to fill the connectivity gaps in the workforce. Emma will also talk candidly about their challenges with real use cases of employee communications and engagement whilst at Virgin, facing uniquely serious challenges of COVID 2020 with 80% of the workforce being stood down. From that she has direct advice for creating culture and communication in a post lockdown world.
14:25 - 14:55
The Great Re-engagement: How to build hybrid cultures that keep people sticking around
Liz Kreuger
- Associate Principal at NOBL Collective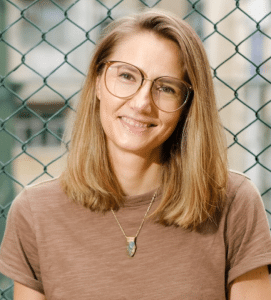 Read More
The Great Resignation is on everyone's mind and continues to be fed by news of burnout stats, and stories of newly discovered purpose. Add to that the limbo of hybrid work where organisations are trying to figure out what good looks like, and you have a recipe for mass disconnect.
We're seeing a fundamental shift in how people think about their sense of agency over their lives – they're thinking more deeply about their purpose, taking stock of what matters most to them in life and making bold decisions. The question now is how might organisations leverage this agency to keep people sticking around? Liz will explore an approach for building hybrid cultures that re-engage people in this new age of agency.
14:55 - 15:20
ADAPT Perspective: "Aligning with your Stakeholders, Winning Allies and executing on Success."
Read More
ADAPT's research on what CIO, CFO, Digital and other C-Suite peers need from their leaders of HR, People, Culture and Change.
15:30 - 16:30
1-1 meetings with qualified Strategic Partners
Intelligently matched opportunities connecting the right people at the right time for the right reasons.
15:20 - 16:20
ADAPT Executive Insight Roundtables
Attend your pre-selected roundtable to participate in a peer discussion with confidence under Chatham House Rules moderated by an ADAPT analyst with subject matter experts.
Roundtable 5
Creating a conscious culture in the new work environment
Chris Anderson
- Head of Workplace Technology, ANZ at Cisco
John Corbett
- Workplace & Real Estate Strategist, ANZ at Cisco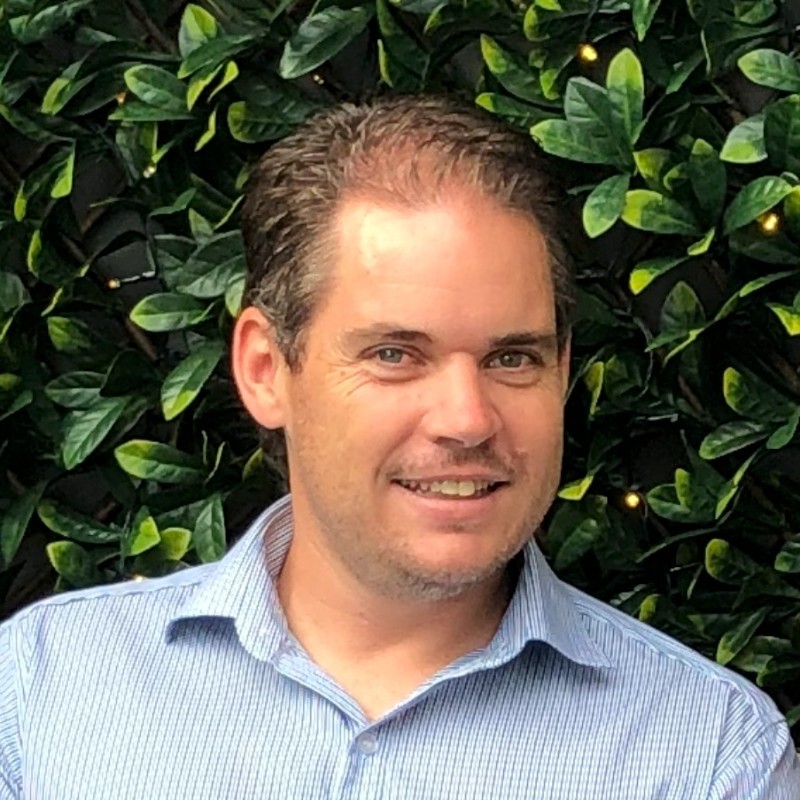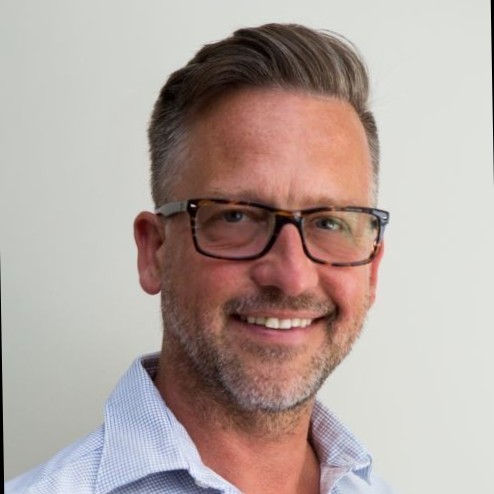 Read More
Is your organisational culture eroding with increasingly dispersed teams? There is no one-size-fits-all for hybrid work in this new age of blended of work styles.
As leaders navigate what hybrid work looks like for their organisation, it's become clear that it's incredibly complex, and can't be solved in isolation. HR, IT, and Facilities, are beginning to merge common goals and become integral role players.
The traditional office-centric ways of reinforcing culture, no longer carries weight, and the employee experience is at risk of being left in the balance.
Join us as we discuss the role of technology in rebalancing, and humanising the workplace, by embedding wellbeing, safety and empathy into design and practice.
Roundtable 6
Insights with SuccessFactors
Read More
This session will look at the proven approaches to help your organisation elevate the employee experience, and empower your employees to become ambassadors.
Join us for an informative roundtable, where we will discuss:
Improving employee engagement, productivity and retention
Delivering impactful digital experience
Improve and elevate employee benefits
Manage and improve the employee lifecycle
Roundtable 7
Why Personalised Coaching is Essential for Leaders to Stay Ahead
Read More
As quality talent becomes increasingly scarce, building leadership competencies must become an integral part of skilling across the organisation. And in a world that has become rapidly virtualised, we can expect an increased investment in digital coaching throughout the employee lifecycle.
In this session, join your peers, and expert coaches from Skillsoft Coaching as we explore the rise of personalised digital coaching and the impact it has on organisations to:
Build better managers
Attract and retain top talent
Effect lasting behavioural changes
Deliver measurable impact to business success
Roundtable 8
How Technology Can Help You Attract and Retain Top Talent
with
Ceridian
Read More
With "The Great Resignation" upon us, having the right strategy for attracting and retaining talent is ever more critical. Learn how new technologies can help you build a stronger workforce and create a competitive advantage in the pursuit of top talent.
16:35 - 17:05
Creating a Future Ready Workforce: How to be relevant in a digital world?
Dr Kristine Dery
- Professor of Work, Innovation and Technology at Macquarie University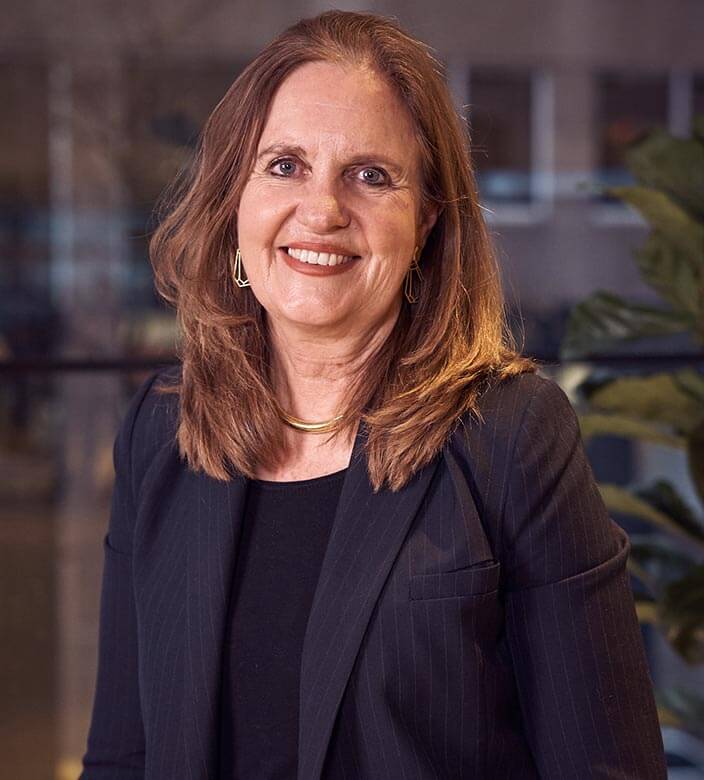 Read More
Kristine's current research explores what it takes for large companies to transform their workforce to be relevant in a digital world. Together with colleagues at MIT CISR, Kristine has recently published a framework that helps firms understand the degree to which their workforce is future-ready. Kristine's previous research has explored the employee experience in the context of Agile Ways of Working, Virtual Connectivity, and also what it takes to attract and retain the Talent with the digital skills to successfully deliver on the challenges of new digital business models. She works closely with research colleagues both at MIT CISR and Macquarie Business School to ensure that her research is integrated into the broader context of digital transformation.
Kristine will discuss latest local data from ADAPT, compared to rest of world research from MIT on digitisation and digital fitness, while outlining high performing industry case studies to reveal how companies are empowering their people to make better decisions and build value. Many large organisations are experiencing frictions around workforce redevelopment, where the digital fitness and staff capabilities has not grown at same pace as the covid-induced accelerated digitisation of work. Beyond 'wellbeing' – how do we embed the skills and practices to make people ready for today's future and agile to handle challenges?
Discussion includes:
Ensuring focus on the customer is not at the cost of employee experience.
Getting the balance right between becoming a hostage to technology; versus digitally fit staff without the right systems.
What are the best new performance metrics and how to ensure and measure digital 'fitness'?
The shifting role of leaders in creating the future ready workforce?
17:35 - 17:40
Closing Comments
Read More
17:40 - 18:30
People Edge Peer Networking Opportunity
Read More
Based in our keynote room – an opportunity to stay, mingle and meet other attendees over drinks and food and discuss the day.