Agenda
Wednesday, 17 March 2021
07:45 - 08:30
Registration & Check-in
Secure your seat in the keynote room for the day.
08:30 - 08:45
Welcome to the 9th annual Connected Cloud and Data Centre Edge
Jim Berry
- CEO at ADAPT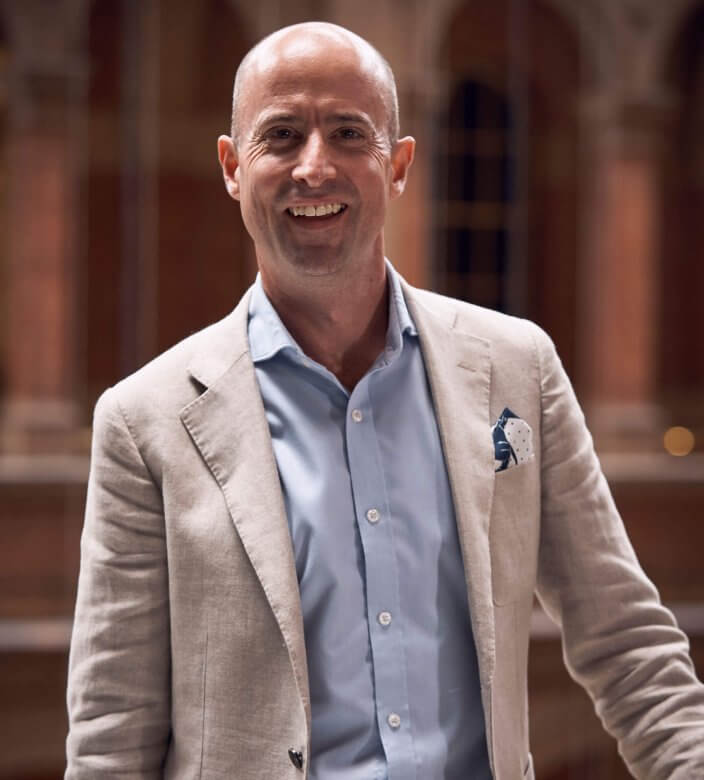 Read More
All organisations need to architect their sprawl of infrastructure and optimise environments for an indefinitely distributed workforce. At CCDC 2021, we gather the strategic leaders in charge of our region's digital infrastructure and cloud enablement to learn from use cases, examples and advice from those ahead on similar journeys.
08:45 - 09:05
ADAPT Research & Advisory Insights: The Collective Intelligence
Matt Boon
- Director of Strategic Research at ADAPT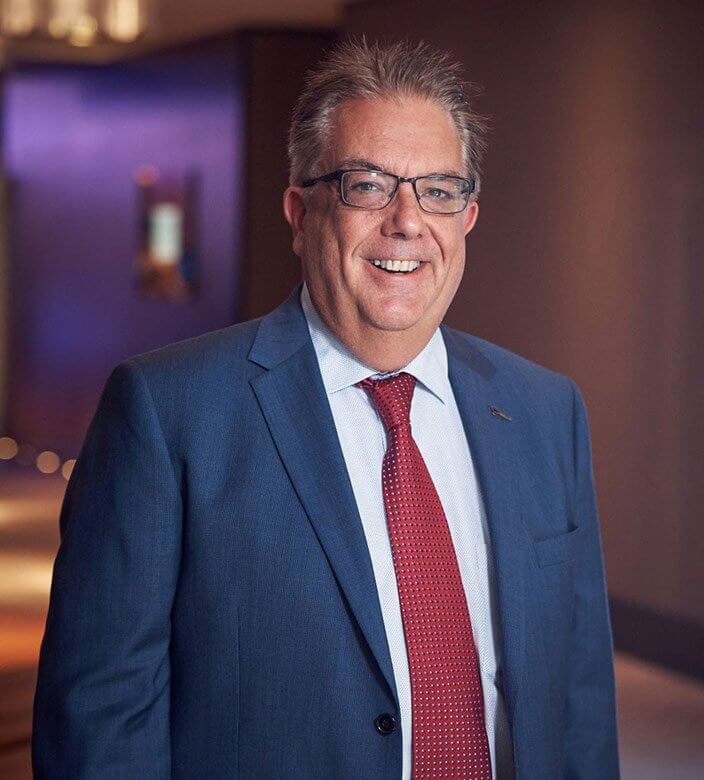 Read More
ADAPT's research and advisory team reveal the latest local fact-based insights, based upon 10,000 conversations and over 1,000 detailed surveys of our region's executive digital and IT leaders. Matt reveals the common drivers and challenges distilled from your aggregated pre-event surveys and those of your executive peers.
09:05 - 09:50
An exclusive Q&A with Sri Shivananda - EVP & CTO at PayPal
Aparna Sundararajan
- Senior Research Strategist at ADAPT
Sri Shivananda
- EVP, CTO at PayPal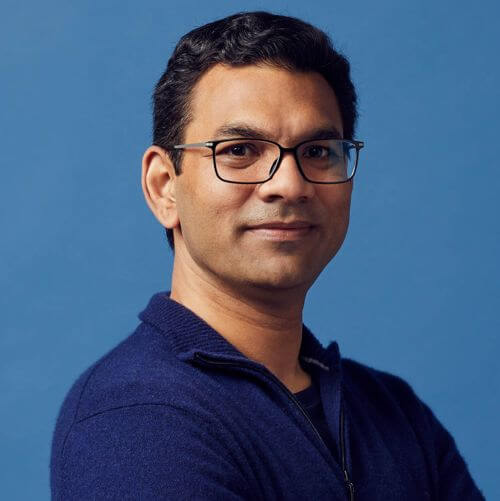 Read More
ADAPT analyst Aparna Sundararajan interviews Sri as he joins us live from San Jose
Sri Shivananda plays a critical role in shaping PayPal's technology strategy in his role of Executive Vice President, Chief Technology Officer (CTO).
Sri has driven the transformation of PayPal's large-scale infrastructure, platforms and applications and led PayPal through this transformation, ensuring the PayPal platform can grow and integrate with emerging technologies, preparing PayPal for a future of financial services that will increasingly rely on algorithms and anticipating customer needs.
Sri's passion for technology is echoed by the emphasis he places on supporting his talent. A geek at heart, he is widely recognized as a hands-on executive with a passion for innovation. He is a leader in building high performing teams, mission-driven in his approach of nurturing high potential talent and a champion for women in technology.
(Sri kindly replaces Mark Dickerson from Nike, who unavoidably had to withdraw)
09:50 - 10:20
Embracing and Advancing Innovation: What Does it Take?
Matt Boon
- Director of Strategic Research at ADAPT
Hillery Hunter
- Vice President and CTO, IBM Cloud
Andreas Spanner
- Chief Architect, Australia & New Zealand at Red Hat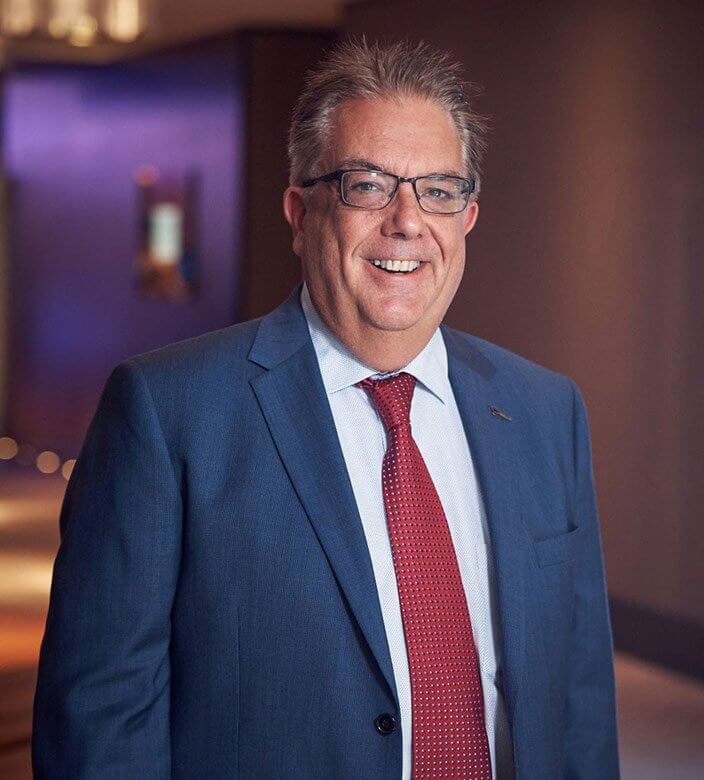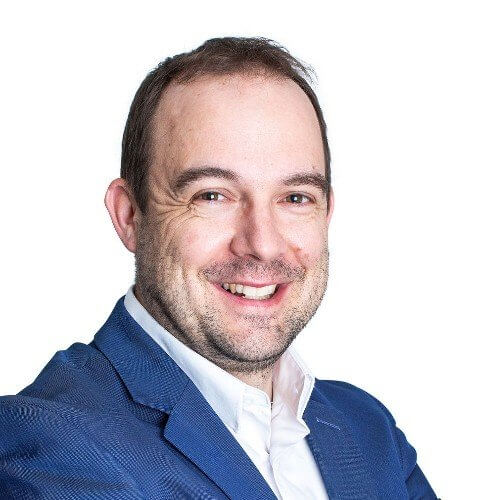 Read More
According to ADAPT's most recent survey of more than 200 of Australia's leading businesses, 59% expected increased rates of innovation in their organisation. 47% of these same businesses said they were increasing focus and funding on innovation. Innovation today requires open collaboration and teamwork across a broad ecosystem, and while moments of inspired brilliance still exist, innovation is predominantly driven by data and insight.
It is fast becoming the art and science of predicting the future and understanding what the full potential of new technologies will be, and knowing what customers need and want, even before they know it themselves. But what does it take to relentlessly innovate?
We'll unpack this question and gain some insight into what it takes to succeed at innovation from a technology, organisational and cultural standpoints, with two industry giants: Hillery Hunter, Vice President and CTO, IBM Cloud and Andreas Spanner Chief Architect, Australia and New Zealand, Red Hat.
Having deep technical roots, both Andreas and Hillery understand not only what cultivating an innovation mindset requires but have also led technical innovation within the industry and have helped many organisations relentlessly innovate. This is one masterclass you don't want to miss.
10:20 - 10:35
Refreshments Break
10:35 - 11:05
Solving the latency challenge: How Data Centres are powering and digitising Regional Australia
Matt Boon
- Director of Strategic Research at ADAPT
Chris Thorpe
- Founder & CEO at Leading Edge Data Centres
Mark Deguara
- General Manager Data Centres at Schneider Electric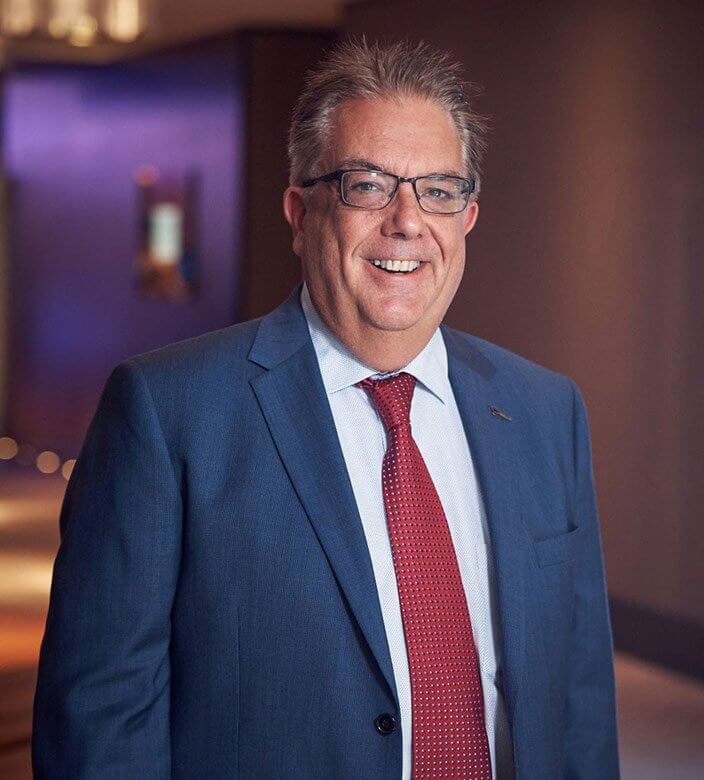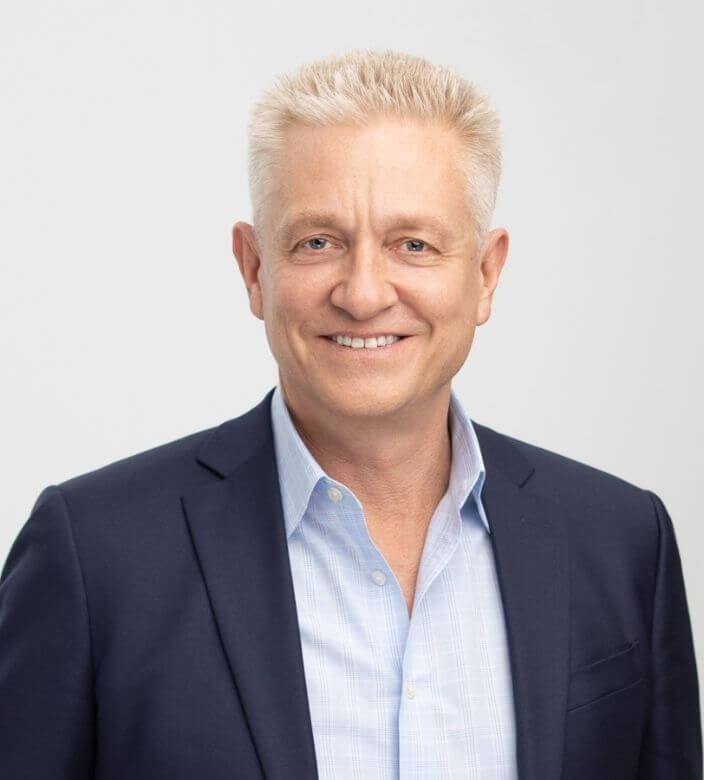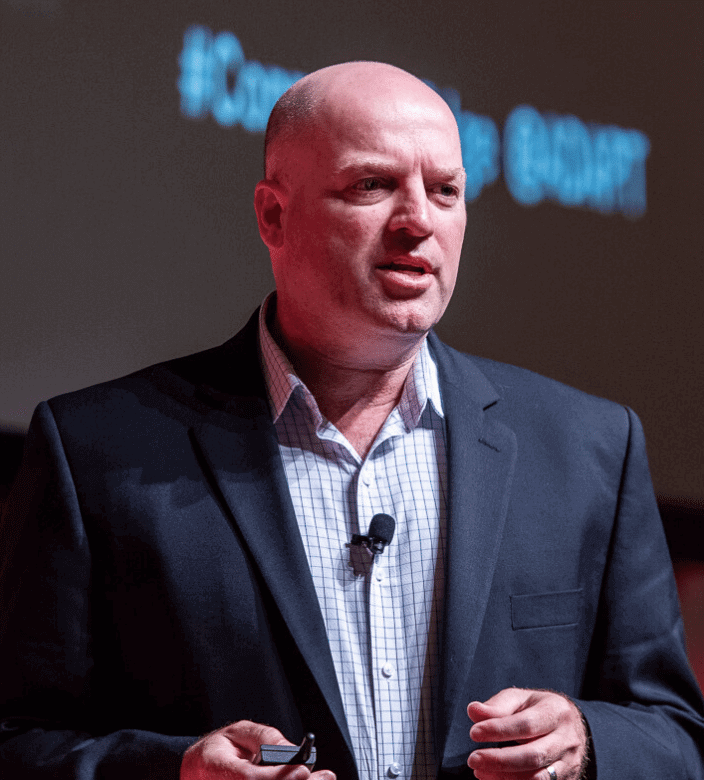 Read More
ADAPT have tracked the problem of capital city data centres increasing the latency challenge across regional metros for several years.
With the rapid growth, demand and adoption of digital innovation, the same consumption experience in metro cities is now expected in regional sites and is a key priority for governments and businesses alike. This is bringing about a surge in reliance on data centres to process and store huge amounts of data locally at unprecedented rates in regional Australia.
At this panel, first-hand insights will cover:
What's driving the demand for regional data centres?
The process, considerations and partnerships behind the build
The synergy between the regional and metro ecosystem
Why is sustainability a key differentiator?
11:05 - 11:25
Finding Cloud Nine: Elements of a Successful Multi-Cloud Strategy
Mike Reddie
- Senior Director - Cloud, ANZ at VMware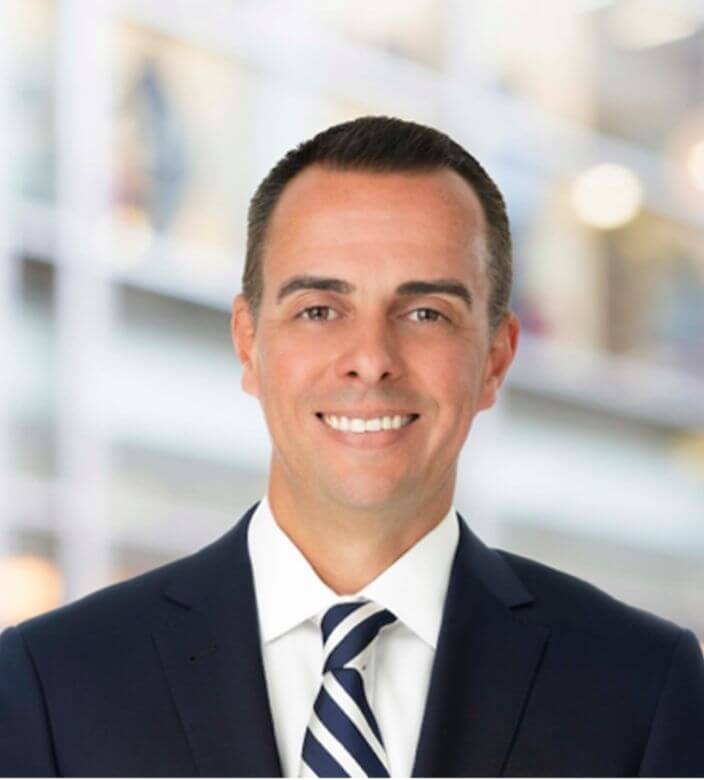 Read More
Those who hesitate in migrating to the cloud, may very well be left behind. But attempting to boil the ocean in your cloud approach may result in big plans with little execution.
Join Mike Reddie, Senior Director of Cloud ANZ at VMware as he navigates a practical and tangible pathway to balance big plans with delivering tangible business value that can help take your organisation into the cloud fast and cost effectively.
11:25 - 11:45
Moving towards hybrid cloud, hyperscale and protected cloud services
Simon Geraghty
- Executive Director Government Technology Platforms at NSW Department of Customer Service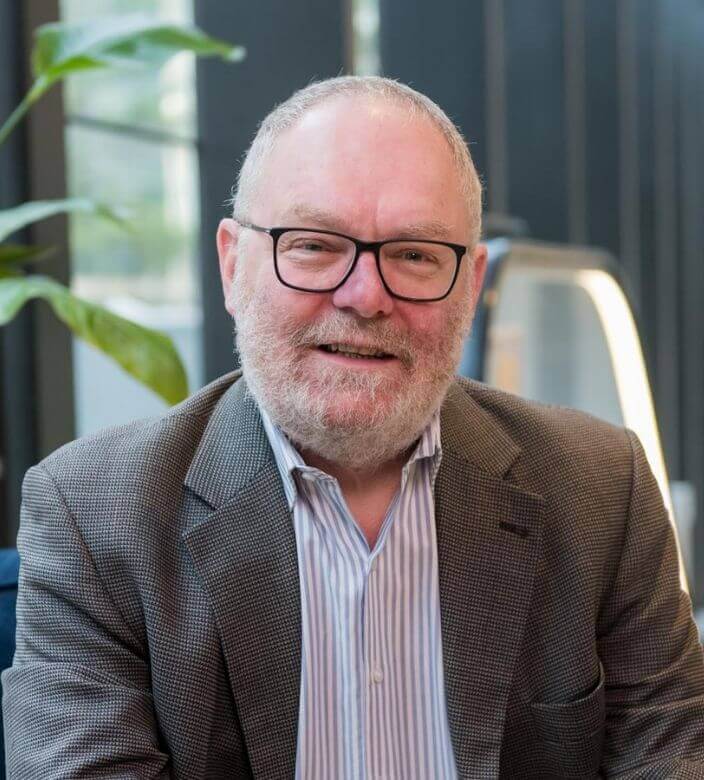 Read More
As one of the technology leaders in the NSW Government, Simon will briefly outline a case study of the NSW Government, showing the evolution and strategy of cloud first policies.
Explaining:
The NSW Government cloud policy and strategy outcomes.
The GovDC hybrid ecosystem
Where it is going – and how they aim to ensure success.
11:50 - 12:50
1-1 meetings with qualified Strategic Partners
Intelligently matched opportunities connecting the right people at the right time for the right reasons.
11:55 - 12:55
ADAPT Executive Insight Roundtables
Attend your pre-selected roundtable to participate in a peer discussion with confidence under Chatham House Rules moderated by an ADAPT analyst with subject matter experts.
Roundtable 1
Why Open Source is the Key to your Hybrid Cloud Strategy
with
IBM
Read More
Many organisations have adopted a hybrid cloud computing strategy – combining a private cloud with a mix of public cloud solutions – as it provides the agility and flexibility organisations need to spin up new applications and services as required. In this session, we'll explore why open source technology within hybrid cloud can deliver unmatched performance and flexibility for data-intensive workloads such as SAP HANA and SAS – freeing up budget by giving you a framework to drive innovation across the business.
The discussion will include but not be limited to:
The advantages of using open-source technologies and practical tips on implementing a hybrid cloud strategy.
Key steps you need to consider when moving from traditional (legacy) ways of working to leverage the benefits of open source solutions.
Insights on how organisations are approaching and architecting an open cloud-native application strategy in the hybrid cloud to enable flexibility to deploy applications where they run best without vendor lock-in.
Artificial intelligence and edge computing use cases built on OpenShift.
Roundtable 2
RT 2 | Cloud Economics: Making the Case for Cloud
Wynand Strydom
- Director - Cloud Economics APAC at VMware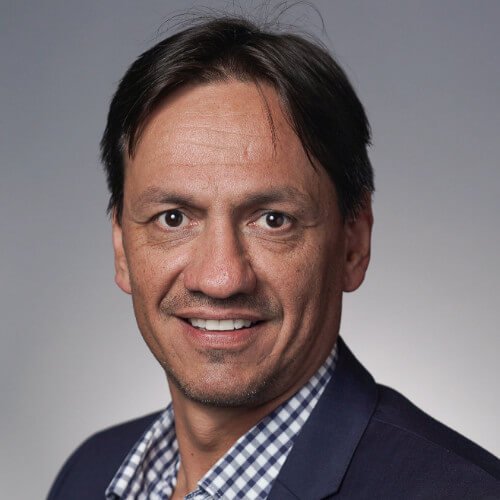 Read More
Cloud computing is one of the most sought-after IT investments right now – yet it's also one of the least understood technologies in terms of costs and economics. Especially now, amidst economic uncertainty, organisations must be smart about how they consume cloud services to optimise costs while driving innovation and value.
In this session, we'll discuss and debate:
What is cloud economics and why it matters
Assessing the true costs involved with cloud migration including 4 common biases you can't overlook
How to use economics to construct your business case and articulate the business value of moving to the cloud that resonates with the C-suite
Roundtable 3
The Evolving Edge
Guy Danskine
- Managing Director, Australia at Equinix Australia
Tamas Horvath
- Principal Solutions Architect at Equinix Australia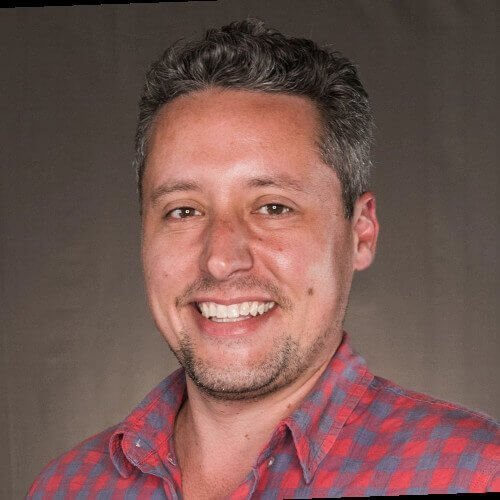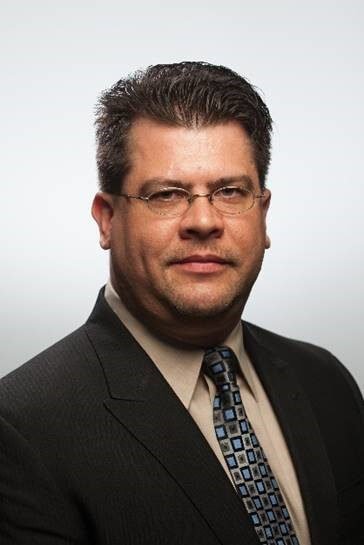 Read More
Every time business or social circumstances change, such as with the impact of the COVID-19 pandemic on workers telecommuting from home, new edge use cases appear.
The post COVID reality is that the working landscape of how companies will operate in the future has changed, and remote working is the new norm. Whether it's ensuring your remote workforce has reliable access to mission-critical systems and unified communications services (UCS) tools like Zoom and Webex, or being able to rapidly and remotely scale your network capacities according to sudden fluctuations in demand, a digital infrastructure is critical to building a robust and sustainable business continuity model.
Business continuity has been redefined by the pandemic, and we expect the edge to continue to evolve as new use cases take shape such as mobile edge computing and micro data centres. Organisations need to plan ahead and be ready for another unpredictable challenge in the future.
Join Guy Danskine, Managing Director of Equinix Australia, and Tamas Horvath, Global Solution Architect at Equinix, where they will:
Explore the necessary steps needed to succeed in a world that's increasingly living and working at the edge
Enable peer discussions on the top infrastructure challenges businesses are facing in this new normal
Share real life use cases of how organisations have modernised their infrastructure for better scalability, security and speed
Roundtable 4
The Hybrid Cloud Playbook: Your guide to cost optimisation, performance and security in a remote hybrid IT world
with
Macquarie
Read More
69% of organisations in Australia will be adopting a multi-cloud or hybrid cloud environment by 2022. With no 'standard' hybrid cloud deployment, interconnectivity between on-premises, public and private clouds is being driven by a need to improve customer service and keep up with customers. From agile development, to edge computing, most IT solutions that provide competitive advantage to enterprises rely on hybrid cloud foundations.
As Australia's leading cloud provider (based on an industry leading Net Promoter Score), we'll share our examples from our hybrid cloud playbook which details real-life scenarios where organisations across industries optimised their IT infrastructure across multiple clouds.
The Macquarie Cloud Services roundtable will feature factual and insightful learning across a subset of anonymised customers that have taken the Hybrid Cloud journey with us. We'll share the challenges associated with helping Australian businesses control spend, secure their environment and enable remote working. What you can expect:
Learn how you can optimise your cost by up to 30% through workload placement across multiple clouds.
Increase your visibility of spend and performance across your cloud(s) environment.
Increase your security posture, secure your cloud(s) and stay protected from the threat landscape in 2021.
Ensuring your strategy ticks the compliance box, regardless of your industry.
Enable remote working for the long-term.
How owning our own Australian-based data centres, cloud infrastructure and having over 100+ locally based support experts mean more control, more support and more customer satisfaction.
12:50 - 13:45
Schneider Electric's Edge Vision 2021
with
Schneider Electric
Read More
Join this private invite only lunch to hear from Schneider and your peers on the 2021 Edge Vision. Schneider will be sharing exclusive research that is shaping up Edge trends and Leading Edge will also be present to provide first hand examples of what this means. The lunch will be interactive so you can share your vision for 2021 Edge and also hear from your peers across different segments their views and experiences. We're excited to invite you to this lunch so we can collectively and individually shape our 2021 Edge Vision.
12:50 - 13:50
Peer Networking Seated Lunch
13:50 - 14:20
Changing the game: Transforming your Core Technology
Alexey Goldov
- Associate Partner at McKinsey & Company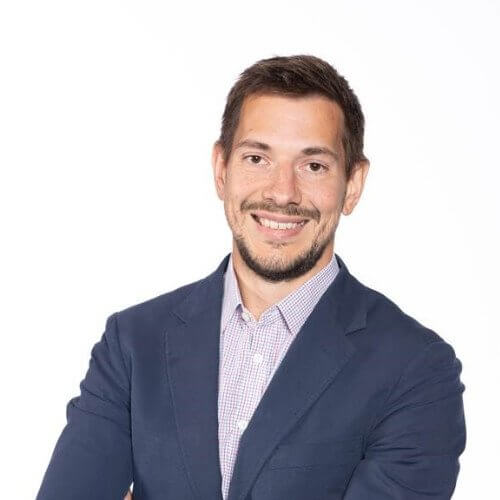 Read More
The pandemic has driven companies to double down on digitisation, increase agility, look again at business continuity plans as well as their workforces as they move into a 'new normal.' In order to be effective in the 'new normal' companies need to be nimbler, more customer centric and cost effective.
Core technology is of critical importance given the type and scale of changes required for many companies, and the approach to making material changes is core to future growth.
Alexey Goldov is an Associate Partner at McKinsey and leader in their Technology practice in Asia. He specialises in large scale technology transformations in service industries – financial, telecommunication companies and public sector organisations.
14:25 - 14:55
Edge: Putting Theory into Practice
Duncan Clubb
- Senior Director, IT Consulting EMEA at CBRE
Robert Linsdell
- Managing Director ANZ at Vertiv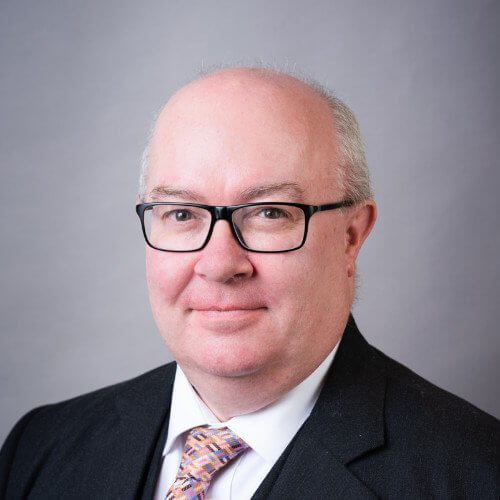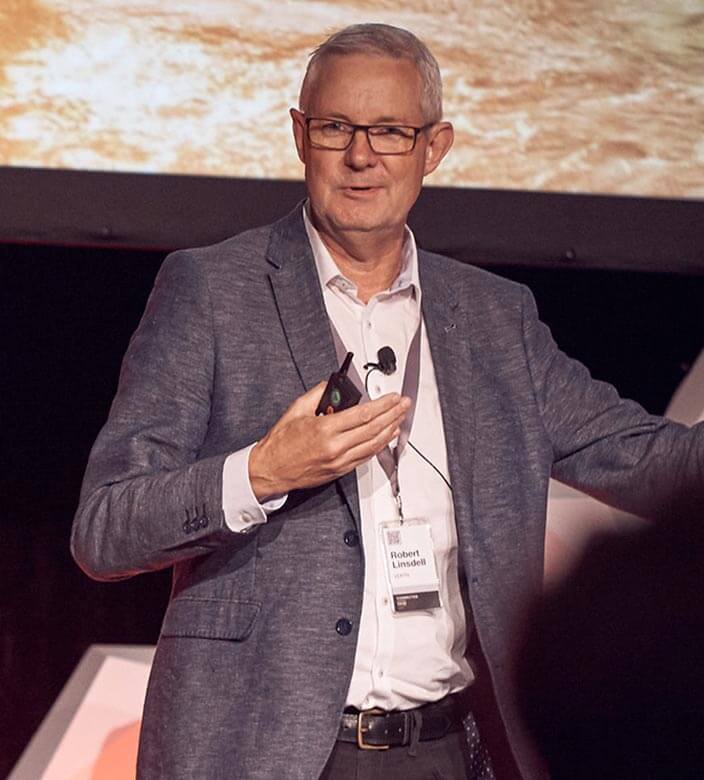 Read More
The Edge data centre has moved past the evaluative stage and is now being rolled out for a number of applications. Hear Duncan Clubb, the Senior Director for CBRE Data Centre Solutions based in the UK describe how networks of edge data centres are being designed and deployed, what is driving the need, and which are industry verticals that are moving first.
Briefly at the end of presentation Robert Linsdell, the local MD of Vertiv (ANZ) will provide actual visuals of Edge sites and a view of the IT architecture that is behind them.
15:00 - 16:00
1-1 meetings with qualified Strategic Partners
Intelligently matched opportunities connecting the right people at the right time for the right reasons.
15:00 - 16:00
ADAPT Executive Insight Roundtables
Attend your pre-selected roundtable to participate in a peer discussion with confidence under Chatham House Rules moderated by an ADAPT analyst with subject matter experts.
Roundtable 5
The IT Automation journey – what worked? what didn't? what's next?
with
Logic Monitor
Read More
When it comes to IT's ability to provide business continuity in the face of a crisis, automation helps.
Automation, in which IT professionals use software and integrations to make routine tasks more efficient and less manual, is a top priority for many businesses as part of their larger digital transformation initiatives.
In fact, the majority of IT decision makers (88%) say there has been an increasing focus on automation in their department over the past three years. An even greater majority of IT professionals, 94%, say they expect this focus on automation to increase in the coming three years.
Discussion points and questions to debate and benchmark with your peers:
The fundamentals – how to build a roadmap to success?
The impact on jobs, headcount, capacity and talent retention
Automation creating time for skills development and learning on the job
The Cultural impediments – how to get teams "on the bus"
Upfront costs and time required
How to prove ROI
Roundtable 6
Future Vision: Mapping a Better Path to a Hybrid Cloud Future
with
Lenovo
Read More
Over the last 10 years, public cloud has become prevalent in the IT landscape mainly for its consumption-based utilisation, modern application development and flexibility.
However, it is not a one size fits all solution, and there are many scenarios where the public cloud is not the best option for an organisation, primarily concerning cost, application latency and governance.
In addition, on-premise infrastructure is becoming more cloud like with fractional consumption, integrated LifeCycle Management and consumption based finance models. These are some of the reasons why hybrid cloud models are becoming the IT outcome of choice.
In this roundtable we will facilitate and encourage discussion to better understand how these hybrid outcomes can be achieved and what the future looks like for your business.
Questions:
What are some of the key factors that you look at to determine whether your strategy will be predominantly public or private cloud?
Have events of the last year changed your approach to your IT strategy?
How do you plan on managing the acceleration of modern application development across both the public and private cloud?
What are the potential drawbacks to both public and private clouds?
What would you like to see from Vendors such as Lenovo to help you make these decisions?
Roundtable 7
How data culture fuels business value in data-driven organisations
with
Cohesity
Sparke Helmore Lawyers
Read More
Is your organisation experiencing limitations with its data management infrastructure due to a legacy approach? Across industries, IT leaders are being asked to evaluate technology investments and look for ways to maximize value whilst reducing spend, simplifying operations and boosting scalability. This was no different for Sparke Helmore Lawyers (Sparke).
Like many enterprises, Sparke has experienced exponential data growth in recent years. The prolific growth of data led the IT team at Sparke to identify a modern data management solution to replace their traditional, siloed storage infrastructure. Sparke set out to improve its backup and recovery performance, extend its disaster recovery (DR) capability, and leverage the cloud for cost-efficiency and scalability. Since deploying Cohesity, the IT team at Sparke is seeing an overall time saving of more than 95 percent for data management.
Sparke now has a robust infrastructure, which will support its growth well into the future. Join the discussion with Sparke and Cohesity to discover how you can do the same for your organisation and learn first-hand how a modern approach to IT infrastructure can yield big benefits.
16:05 - 16:35
CBA: Leading with Architecture
Brendan Harrap
- Chief Architect, Enterprise Architecture at Commonwealth Bank of Australia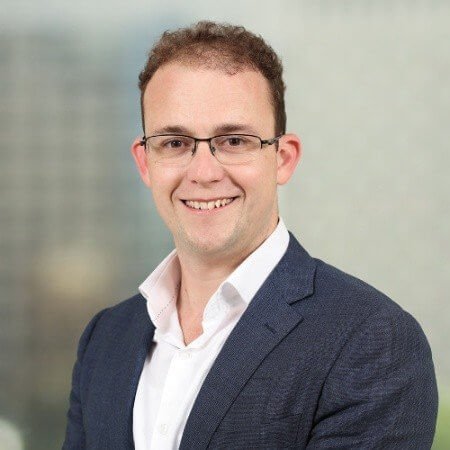 Read More
CBA has embarked on a transformation at the bank to become 'architecture led' by continually maturing their architecture across people, process and technology. The aim is for technology to enable the banking groups vision and strategy.
This presentation will reveal where CBA are on this transformation, the journey they have been on, and the challenges they face.
16:35 - 17:15
Global Expert: What is the Future of Decentralised Technology?
Glenn Gore
- Group CEO at Affinidi Group & Former Global Chief Architect of AWS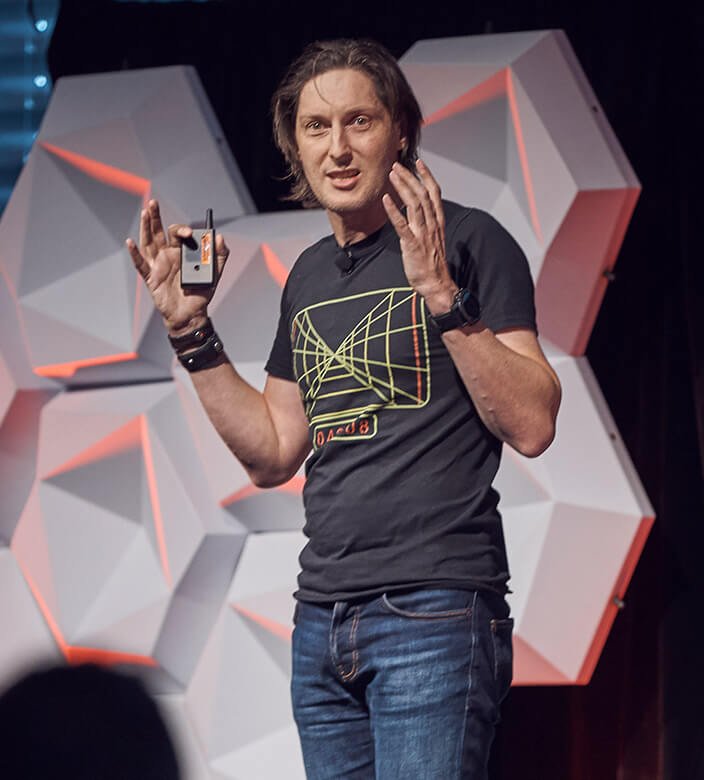 Read More
With over two decades as a technology visionary and almost half of that in the heart of AWS, most recently as their global Chief Architect, Glenn creates architectural best practices for how to use cloud and innovation to transform businesses and disrupt new markets.
In this exclusive session at CCDC, Glenn will discuss what he sees to be the future of not 'distributed' – but 'decentralised' technologies – including edge computing, 5G, cloud and blockchain – and the implications of what that means, for you to act upon today.
Now relocated from Seattle to Singapore, he hopes to join us live in person for the whole event.
17:45 - 18:30
Meet your industry peers informally (with drinks and food served)
Based in our keynote room – an opportunity to mingle and meet the other attendees – your counterparts at the region's top companies, compliant to physical distancing.
17:45 - 18:30
Infrastructure Masons Presents: International Guest Fireside Chat & Australian Chapter Strategic Priorities
with
Infrastructure Masons
Read More
ADAPT helped the local launch of the global Infrastructure Masons in March 2020, and proudly partner their local chapter meeting onsite after CCDC 2021. CCDC attendees are invited to attend and each will receive a free iMasons annual membership.
Established in 2016 in the US, Infrastructure Masons is where technical professionals connect, grow and give back.
End User Members are IT and facilities professionals who are directly responsible to design, build and/or operate the physical and logical structures for a company that provides infrastructure services primarily to their internal customers.
Welcoming ADAPT & Infrastructure Mason Guests. The first Infrastructure Masons Australian Chapter meeting for 2021.
Virtual presentation from Infrastructure Masons International Guests and a briefing on progress by the Australian Chapter across key iMason Strategic Priorities. Networking drinks & canapes to follow 5 minute presentations from:.
Patrik Ohlund – CEO of Node Pole & Chairman of iM International Sustainability Committee
"iMasons Sustainability current projects around the globe"
Tony Gaunt – iM Australian Chapter Sustainability Committee Champion
"iMasons Sustainability current projects"
Patricia Rodriguez – DC Ops Manager at Microsoft, Austria & iM Spanish Chapter Lead
"Engaging Government"
Glenn Uidam – iM Diversity & Inclusion Committee Member
"Engaging Government in Australia project"
Lars Schedin – CEO of EcoDataCentre, Stockholm
"Eco Data Centres, Climate Positive, Scope 3 & Scope 4 DCs"
Blaise Porter – iM Australian Chapter Sustainability Committee Member
"Sustainable DC's in Australia"
Dennis Cronin – CEO of DCIRN & Chairman of iM International Education Committee
"iMasons Education current projects around the globe"
Tim Gentle – iM Australian Chapter Education Committee Champion
"iMasons Education current projects" (Scholarship, Parastoo Amin PhD student at RMIT University)