Agenda
Wednesday, 25 May 2022
07:45 - 08:30
Registration & Check-in
Secure your seat and table of 5 peers in the keynote room for day one.
08:30 - 08:45
Welcome to the 21st CIO Edge: Leading Modernisation & Measuring Value
Jim Berry
- CEO at ADAPT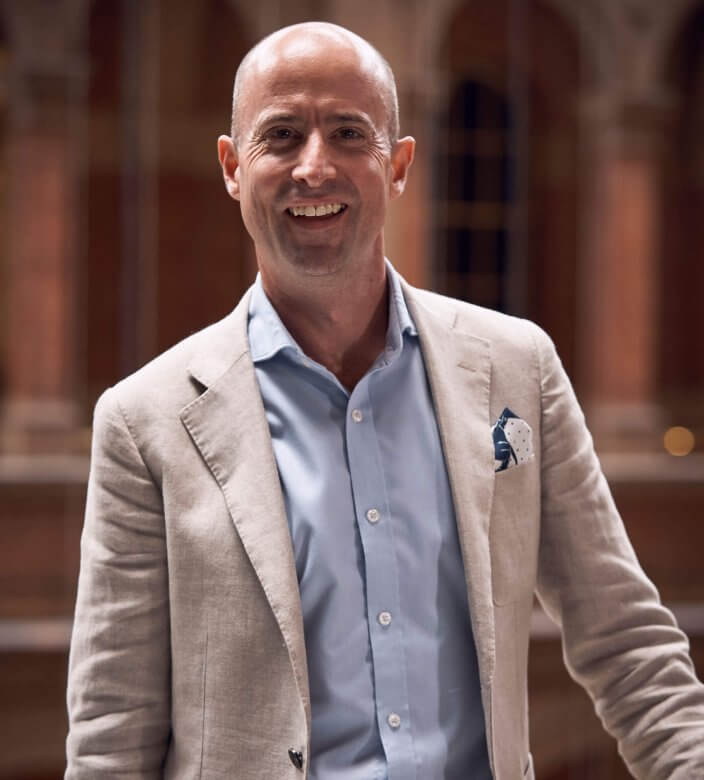 Read More
The CIO is not just responsible for technology modernisation across infrastructure, applications, services and the legacy of technical debt, but also the modernisation of perceptions of IT and attitudes towards 'value' across executive leadership and company as a whole.
After years of transformation and billions spent, the board and finance want value proven on the spend. But how do you measure new soft skills like collaboration, customer experience, employee experience, operational efficiency and value from ecosystems? How do you manage the perceptions and market IT projects correctly from the start, so value is correctly measured? How do you dashboard this value to show what you are creating and what you are capturing? How do you make it clear to all involved that you are delivering in your role as modern CIO?
08:45 - 09:05
ADAPT Research: The Collective Intelligence - Insights from the CIO Edge Survey
Matt Boon
- Director of Strategic Research at ADAPT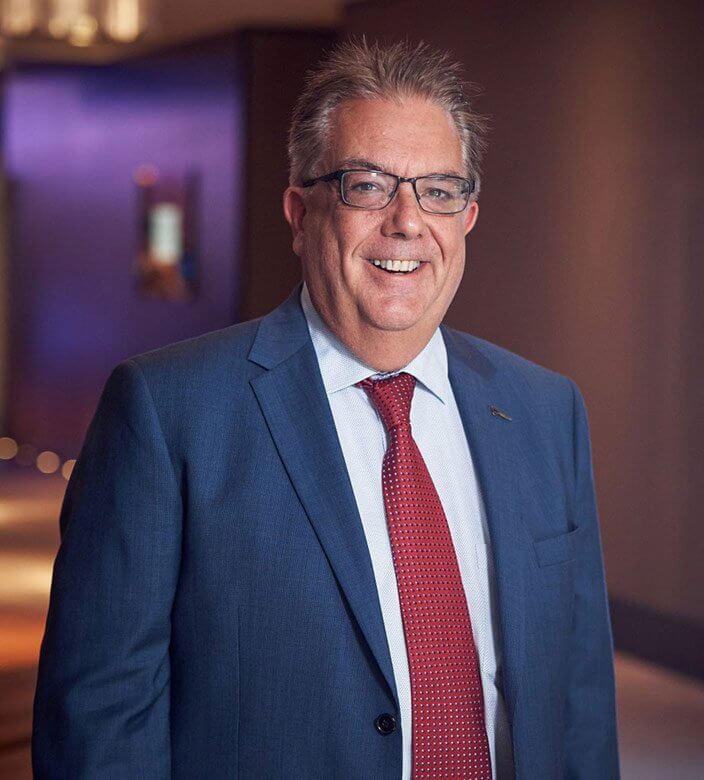 Read More
ADAPT's Research and Advisory service of fact-based insights are based upon 15,000 interactions and over 1,000 detailed surveys of our region's digital and IT leaders – more than any other advisory firm in our region. Matt reveals the core findings distilled from your aggregated pre-event surveys and those of your executive CFO and LOB peers to show your common aims, investments and funding plans as well as common challenges and barriers to delivery.
09:05 - 09:50
MIT Workshop: Digital Value Creation vs. Value Capture. Frameworks to Dashboard your Transformation?
Peter Weill
- Chairman and Senior Research Scientist at MIT CISR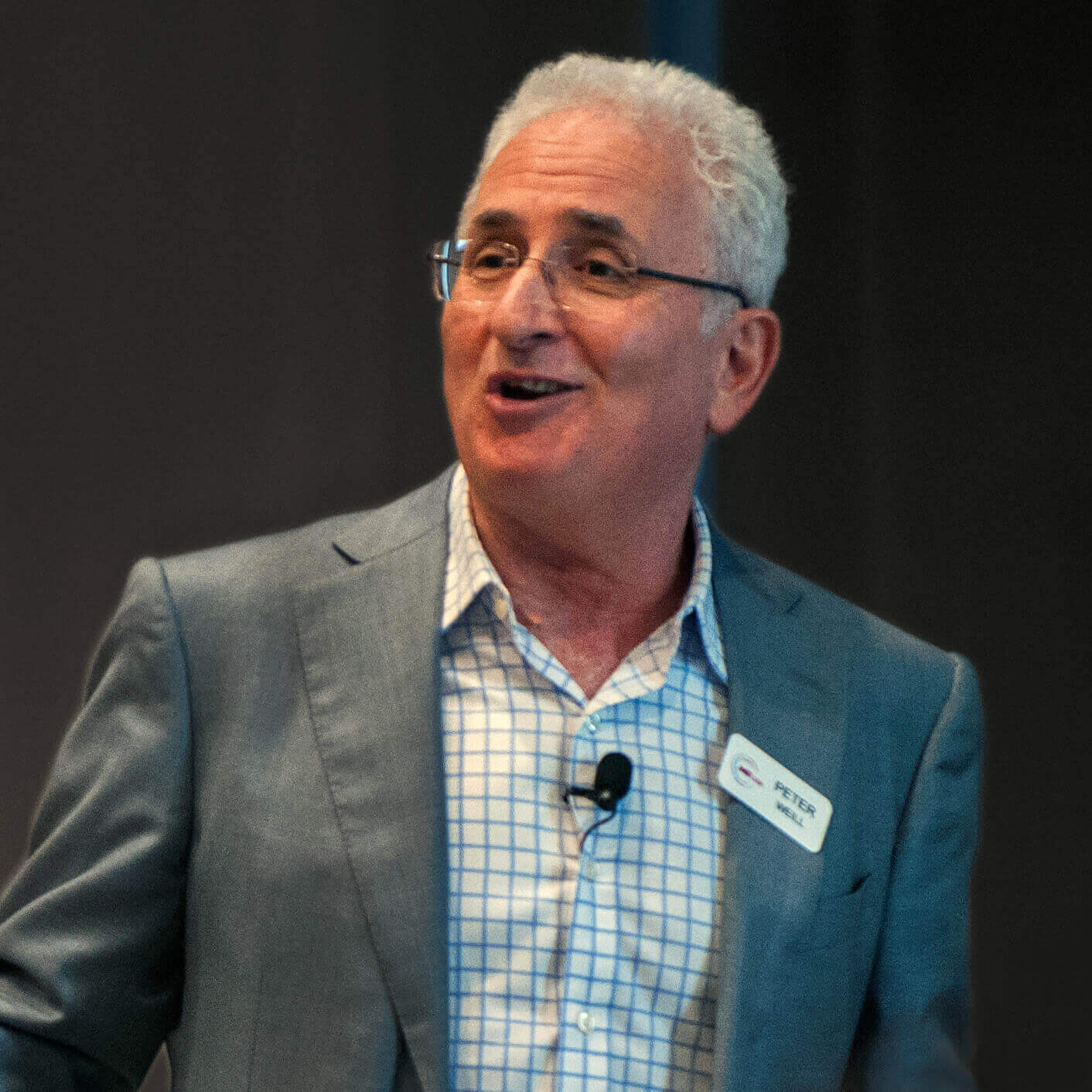 Read More
As most companies are progressing through a digitally enabled business transformation, one of the most common questions boards and senior executives have to deal with is "How are we doing?".
Companies create value in digital business from customers, from participating in ecosystems, and from operational efficiencies. Together, these three types of digital value explain 38% of company growth and 24% of profitability. But not all value created from digital is captured by the company – some is captured by the customer, or by other players, or is lost.
In this new research, MIT CISR have analysed over a thousand companies to understand how much 'digital value' that companies create, and vitally: how much value they capture, and how to track progress?
Peter will also share case examples of how companies in healthcare and transportation capture value with their digital initiatives and their lessons learned. As practical take-away, the session culminates with a proposed dashboard with global benchmarks for your transformation, with time to break into table top groups and share effective best practices in dashboarding transformation.
As Chair of CISR at the MIT Sloan School of Management, Peter's work centres on the role, value, and governance of digitisation in enterprises. Peter was ranked by Ziff Davis as the 24th most influential person in IT and the highest ranking academic. MIT CISR undertakes practical research on how firms generate business value from digital.
ADAPT has worked with MIT to help gather data from the A/NZ region on the effectiveness of local transformation programs. Peter will draw on this fresh research, with local perspective and global comparison for CIOs to assess, reflect and write their next rounds of digital strategy for the post lockdown world.
09:50 - 10:20
Making Flexible Work Successful with a Digital HQ
Derek Laney
- Technology Evangelist at Slack
Huw Fowles
- General Manager of Software Development at carsales.com.au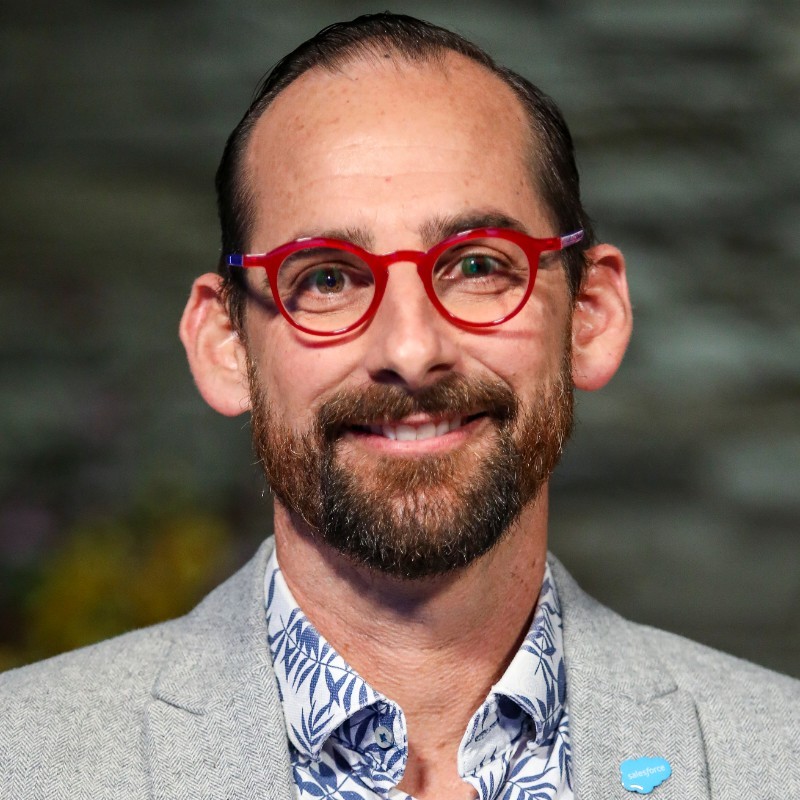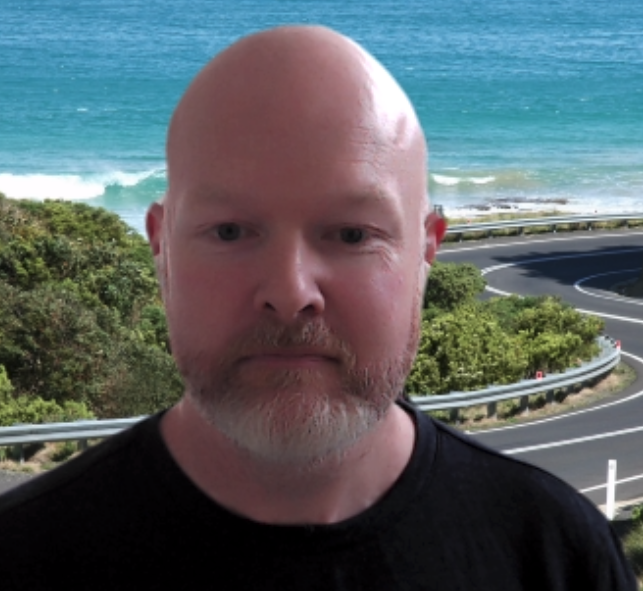 Read More
Research from the Future Forum, a consortium led by Slack, tells us that inflexible return-to-office policies are hammering employee experience scores. How do we build camaraderie and connection in this new environment to attract and retain talent while delivering what both employees and executives want?
We used to think of the office as the center of work; digital tools augmented the office. Now, it's the reverse: Digital is your HQ, it's where information flows more transparently, where you find people, resources, and the information you need. Companies who are investing not just in new tools but also in change management — these are the innovators and they are scoring higher when it comes to productivity.
But success at work is no longer just about how much works gets done, it's now also measured on issues like inclusiveness, belonging and flexibility. How can your technology stack flex so that offices go from the organising force for everything to being one of many tools in your toolkit in battle to attract and retain talent?
Join technology evangelist for Slack, Derek Laney and General Manager of Software Development at carsales.com.au, Huw Fowles for an engaging presentation of the latest research and lessons learned.
10:20 - 10:35
Refreshments Break
10:35 - 11:10
DBS Bank & MIT Case Study Interview: How to be Future Ready?
Paul Cobban
- Former Chief Data & Transformation at DBS Bank
Peter Weill
- Chairman and Senior Research Scientist at MIT CISR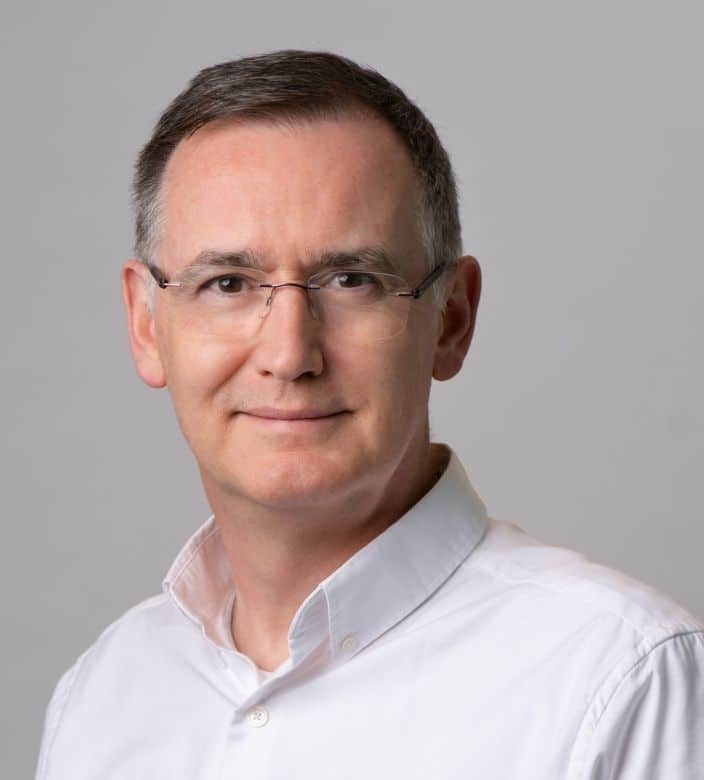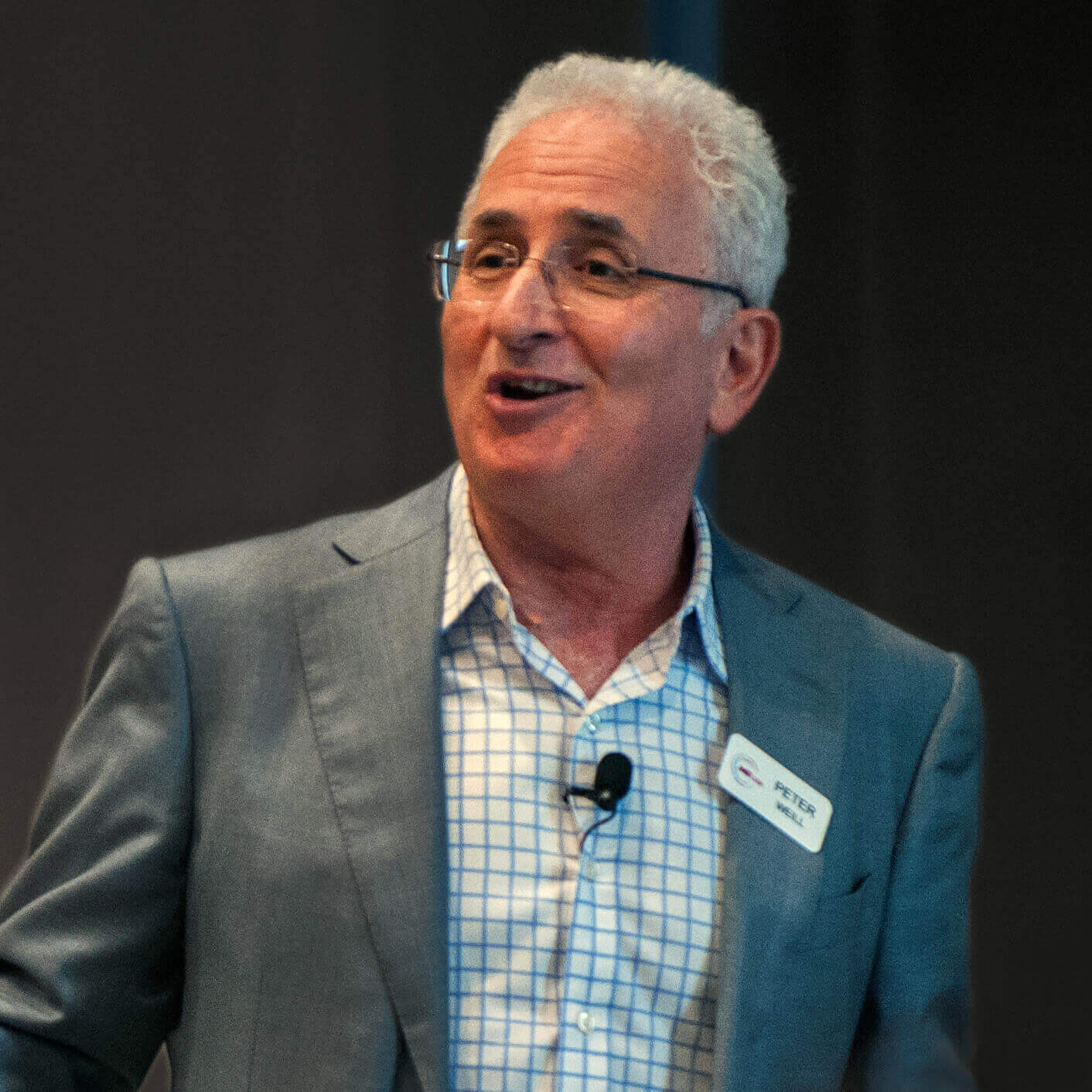 Read More
DBS Bank Singapore went from "Damn Bloody Slow" to become the only bank to ever hold three of the most coveted global banking awards – "Best Bank in the World" by Global Finance (2018, 2020), "Global Bank of the Year" by The Banker (2018) and "World's Best Digital Bank" by Euromoney (2019). Positioned now as a 29,000-person start-up, DBS is a poster child for digital transformation, leading in several core strategies and a leader in open APIs.
Paul was with DBS for over a decade and helmed much of the cultural, digital, and data transformation. Based in Singapore, Paul and his team were responsible for enabling the bank's strategic agenda to build a strong digital foundation by driving ambitious innovation, data-driven decision making and an Agile start-up culture, anchored in excellence in customer and employee experiences.
DBS Bank are an example often cited by MIT as having created the best in-class frameworks for transformation – and we proudly have Peter Weill, Chairman of MIT CISR interviewing Paul on his thoughts on becoming Future ready.
What does future ready mean at DBS Bank?
What practical advice do Paul and Peter suggest for CIOs to follow?
What is a Data-Driven organisation? How to get there?
How to engage the ExCo and inspire their curiosity?
How to evolve the consensus and understanding of the leadership team?
This will be followed by an open Q&A with Peter to address audience questions.
11:10 - 11:30
Walking the Path to Modernisation
Andrew Fox
- Director Strategic Ecosystems at VMware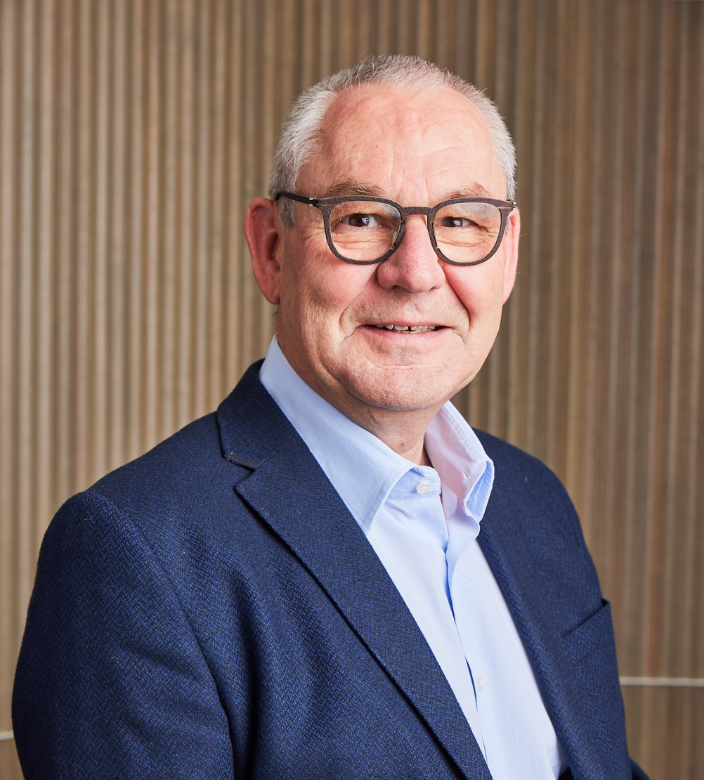 Read More
It's now become apparent that the forces pushing for IT modernisation are unstoppable. We are witnesses to this in almost every facet of the economy as software continues to transform the world.
As a result, today's CIO is tasked with the challenge to move from a cloud first to cloud smart strategy to deliver modern applications at the speed of business, with the flexibility to run in the datacentre, at the edge or in any cloud.
A cloud-smart approach allows organisations to take a strategic look at what infrastructure will best serve each workload, enabling the organisation to leverage the best of breed cloud services and functionality for their applications, to minimise risk and maximise overall productivity, efficiency, and innovation.
In this session we will discuss the key transformations to support your modernisation initiatives and accelerate the delivery of innovative business services.
11:30 - 11:50
Cloud without Compromise - Land modernised workloads and reduce risk
Chida Theyancheri
- Vice President, IBM Industry Clouds and Cloud Solution Engineering at IBM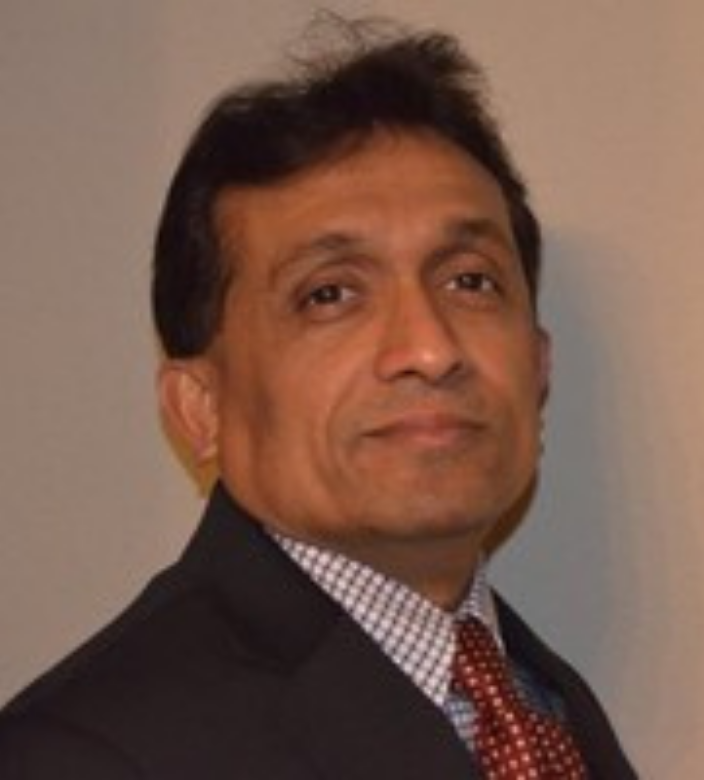 Read More
We are at a tipping point in history where the impact of technology is so significant it can completely transform the way business is done. The dramatic shift to digital operations has escalated the demand on existing IT and exposed limitations for many organisations. How do they, especially the most regulated, adapt?
The right business strategy keeps a sharp focus on growth while leveraging the proper tools and controls that still nurture rapid paths to innovation. Setting the right technology strategy is critical to make this possible. Must there be a choice – between agility or security, openness or privacy, re-platforming or re-factoring, migrating or modernising, good-enough for today or engineered for tomorrow?
Join IBM to learn how an enterprise-grade hybrid cloud can take you where you want to go, but in a secure manner – on prem, in the cloud, at the edge, and everywhere in-between. Hear how IBM have helped customers achieve a faster, more flexible approach to modernisation without compromise
11:55 - 12:55
1:1 meetings with qualified Strategic Partners
Intelligently matched opportunities connecting the right people at the right time for the right reasons.
11:55 - 12:55
ADAPT Executive Insight Roundtables
Attend your pre-selected roundtable to participate in a peer discussion with confidence under Chatham House Rules moderated by an ADAPT analyst with subject matter experts.
Roundtable 1
Digital-first work to retain talent
with
Slack
Read More
During this roundtable, we will discuss:
• Talent & retention – how big an issue is it?
• What employees want and aligning this with the business need
• Fostering culture, connection and alignment
• Tools and tricks to improve employee experience
Roundtable 2
Financial Transformation is the New Digital Transformation - What You Need to Know as a CIO
with
GoCardless and NPP
Read More
The term 'digital transformation' has become somewhat synonymous as we have seen eCommerce explode over the last 5-7 years. Businesses have been very quick to invest in the digital image of their business, externally and internally.
What has come next, which is already showing an even greater return that investments in digital, is financial transformation, a term that describes the process of making financial operations, processes and outputs more efficient. Financial transformation may or may not overlap with a businesses digital world, yet the benefits are typically far more identifiable and measurable.
With the arrival of Open Banking in 2020, as well as the planned transition away from the existing Direct Debit system to a new way for payer customers to pre-authorise payments from bank accounts by the central-backed New Payments Platform (NPP) PayTo. With these changes comes the impetus for a wave of 'financial transformation'.
Join the roundtable to see, learn and discuss what you'll need to know as a CIO to effectively financially transform your organisation.
Roundtable 3
Data Driven Insights – improving digital service with observability
Brett Matthews
- Area Vice President, Sales Engineering at Splunk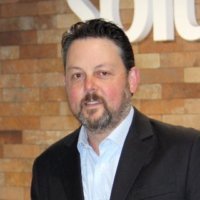 Read More
ADAPT's February CIO Edge surveys showed 83% of attendees viewed building a data driven organisation as their top priority.
With this in mind its imperative that IT teams strive to be at the "predictive edge" to enable successful business outcomes.
Dynamic hybrid multi-cloud environments are constantly increasing in scale and complexity, making potential problems and bottlenecks difficult to identify, let alone monitor.
Under-resourced IT teams are facing increasing pressure to understand abnormal behaviour, identify the reason, remediate the issue, and prevent similar behaviour in the future. It is not enough to be reactive to remediate challenges.
This Roundtable will tackle the following questions:
How does access to real-time data help ensure resilience and enhance customer experience?
How do you re-architect existing tools without adding further complexity?
Where and how does AI fit into observability?
How do you ensure adoption across teams with different domain expertise?
Roundtable 4
How Environmental, Social and Governance is shaping business decisions; From the CIO Lens
Damian Leach
- CTO for APJ at Workday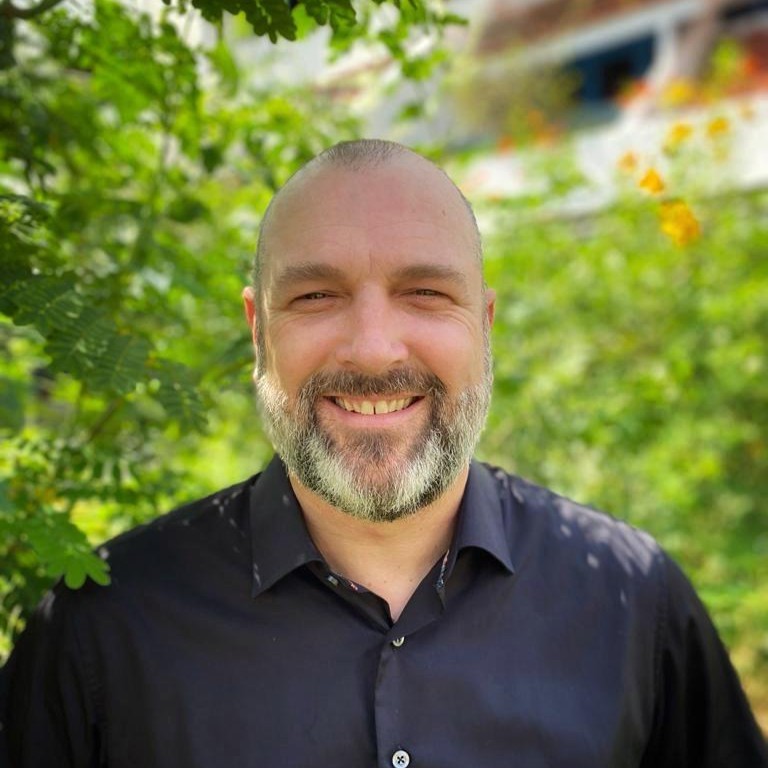 Read More
How a company approaches its own environmental, social, and governance (ESG) targets is more pressing than ever before. There are inherent benefits in taking a proactive approach toward identifying, quantifying, and addressing ESG goals to build a future-ready, agile and resilient organisation.
ESG metrics, are quickly becoming competitive factors for both business-to-business (B2B) and business-to-consumer (B2C) organisations, as customers, employees and investors are including ESG when making supply chain buying decisions, career choices and even evaluating cultural fit.
Employees today have a higher expectation regarding company culture and employee experience when making career decisions. For many businesses, this shift comes at a time when they are looking to make more relevant contributions to operational agility and business success for growth, scale and advance on new market opportunities. It's becoming increasingly critical to know where organisations stand on ESG and importantly how they rate against the competition.
Join Damian Leach, Workday's CTO for APJ, as he shares his insights and views on how companies are meeting ESG challenges with the right data and technologies.
12:55 - 13:50
Peer Networking Seated Lunch
13:55 - 14:25
The 5 Unifying Pillars to Create a High Performing Team of Champions
Liz Kreuger
- Associate Principal at NOBL Collective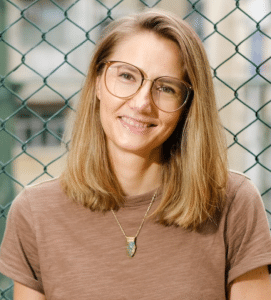 Read More
To take the company through this modernisation mindset shift and change to an innovative new world view, we need to apply new ways of working across the whole organisation. To enable that, the ideal is to have your team not just perform, but to also be full of high performers – capable of explaining the ROI and value narrative in a meaningful way.
Your team is so busy with daily enquiries and delivering on strategy, and ensuring investment in the right areas – so how can you ensure you lead champions, and not just a squad of executors, and create this army of stakeholder managers?
How to better align departments and unify thinking across the org?
Meeting the needs of the C-suite and business
How to ensure your team is full of champions?
Liz will outline a 5 point framework for creating this high performance team, then we will workshop as table groups and talk to your specific challenges.
Liz is an Associate Principal at NOBL, a global organisational design firm born in the US with a new office in Sydney. At Security Edge 2021, she'll break down what leaders can do to create and retain a high-performing team, drawing on her experience in operations, human resources, and organisational strategy to drive meaningful and lasting change.
14:25 - 14:55
Transformational Leadership: Driving Your Organisation Up The IT Maturity Curve
Lou Markstrom
- Author, Unleashing the Power of IT: Bringing People, Business and Technology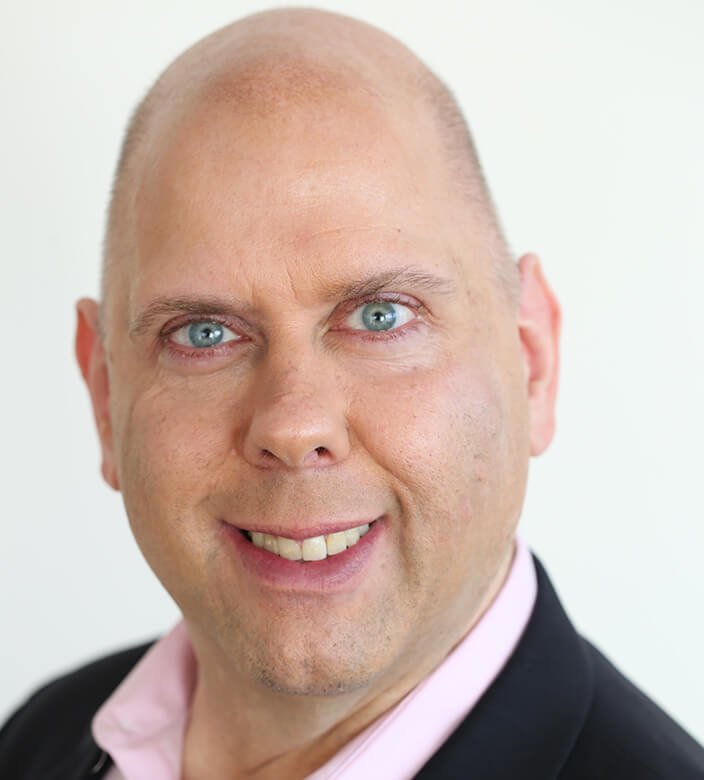 Read More
What is the role of a modern-day IT Leader? As IT transitions from a support or enabling function to one that drives organisational and strategic value, the role of IT leadership is changing. Digital and IT leaders, at all levels, in today's world must shift from managers to transformational leaders. Based on work with over 3,000 IT organisations, in this practical and interactive session, we will cover:
The Changing Role of the IT leader
4 Keys to Transformational IT Leadership
3 Required Elements to create an innovative culture
2 approaches to Marketing IT's Value that are critical for IT leaders
The Top 10 Ways to Develop Your Future Ready IT Leaders
14:55 - 15:15
ADAPT Insights: Embracing the Future: ADAPT's Top 12 Strategic Priorities for 2022
Aparna Sundararajan
- Senior Research Strategist at ADAPT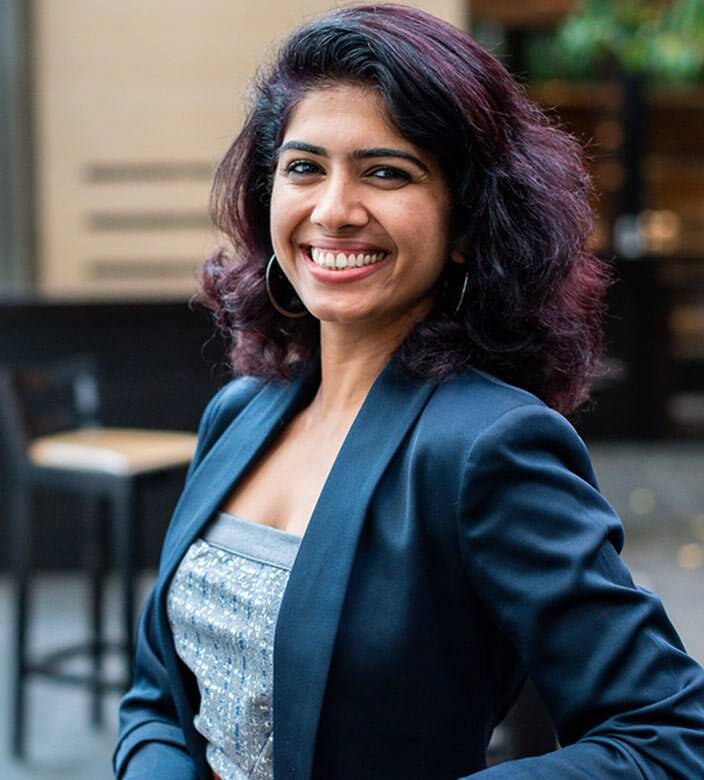 Read More
Over the past 20 months, ADAPT had over 20,000 interactions with senior executives and hosted more than 3,000 leaders across Australia and New Zealand. We found that CIOs shared common pandemic inflicted struggles in technology deployment, budgets, decision making and skills limitations.
Despite all the success achieved, many of you still suffer from a lack of unified vision to technology adoption, conflicting business priorities, people-driven change, burnout, and talent shortages.
In addition, your efforts are increasingly hamstrung by low levels of digital literacy, amplified by legacy mindsets, processes, and systems. We have analysed and identified 12 areas that Australian and New Zealand organisations will focus on and invest in 2022. In this session, Aparna will share these 12 local business priorities for 2022.
What are local investments in these priorities?
What are the common challenges in execution?
How are successful organisations overcoming these challenges?
15:30 - 16:30
1:1 meetings with qualified Strategic Partners
Intelligently matched opportunities connecting the right people at the right time for the right reasons.
15:30 - 16:30
ADAPT Executive Insight Roundtables
Attend your pre-selected roundtable to participate in a peer discussion with confidence under Chatham House Rules moderated by an ADAPT analyst with subject matter experts.
Roundtable 5
How to tackle Security resourcing and budget to future proof your business
with
Secureworks
Read More
Understand and identify the right cybersecurity strategy to address your organisation's unique challenges
For most organisations on their security maturity journey, it is difficult to know where and how to invest in the right security solutions, vendors and staff that will support the growth and changes to your IT infrastructure over time.
Join this session to discuss the three core approaches to security from a CIO's lens and determine which approach will ensure the best outcome to future proof your business.
What you'll learn:
Demystifying the various solutions in the cybersecurity market
Today's top security challenges for IT Leaders
The differences between Product (XDR) and Service (MDR)
How to select the right solution for your organization
An overview of Secureworks ManagedXDR
Live Q&A session
Secureworks offers a cloud-native, security platform built by security experts for security experts, to detect advanced threats and respond within minutes to rapidly secure your ecosystem.
Roundtable 6
Reimagine Your Digital Experiences with the Newest Innovations in Observability
Julie Canepa
- CIO at Cisco Asia Pacific, Japan & China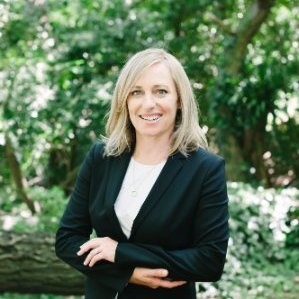 Read More
You and your team may still be navigating the pandemic's operational impacts and the increased demand for reliable, seamless digital experiences. We have witnessed the vitality of new cloud innovations for agility and business resiliency and have had to reimagine application experiences when the unexpected arises.
It is increasingly important for CIOs and their teams to get a single view of their entire IT environment. They need to connect the dots up and down the stack, from the customer or employee-facing application, all the way down to the lowest level of infrastructure. This visibility is vital to every business.
Join your peers at this roundtable to discuss:
The latest advances in real-time, end-to-end visibility across your full stack to help you optimise for performance, cost, and security.
New capabilities to help your teams deliver better application experiences and streamline operations across hybrid and multi-cloud environments.
Fresh innovation that provides visibility and control over complex digital supply chains.
Julie and her organisation deliver Full-Stack Observability through integrations across 3 SaaS Cisco services: AppDynamics, ThousandEyes and Intersight.
Roundtable 7
Rethink Your Digital Strategy to Unlock Full Value from Technology Investments
Clarence Dent
- RVP ANZ at WalkMe
Newan Tsang
- Managing Director at Accenture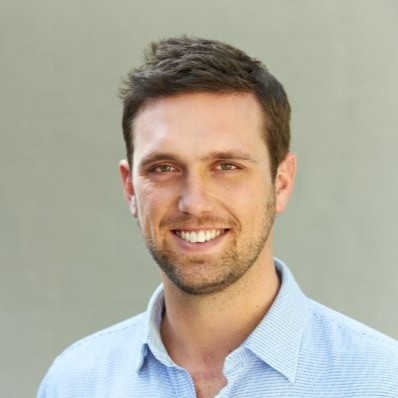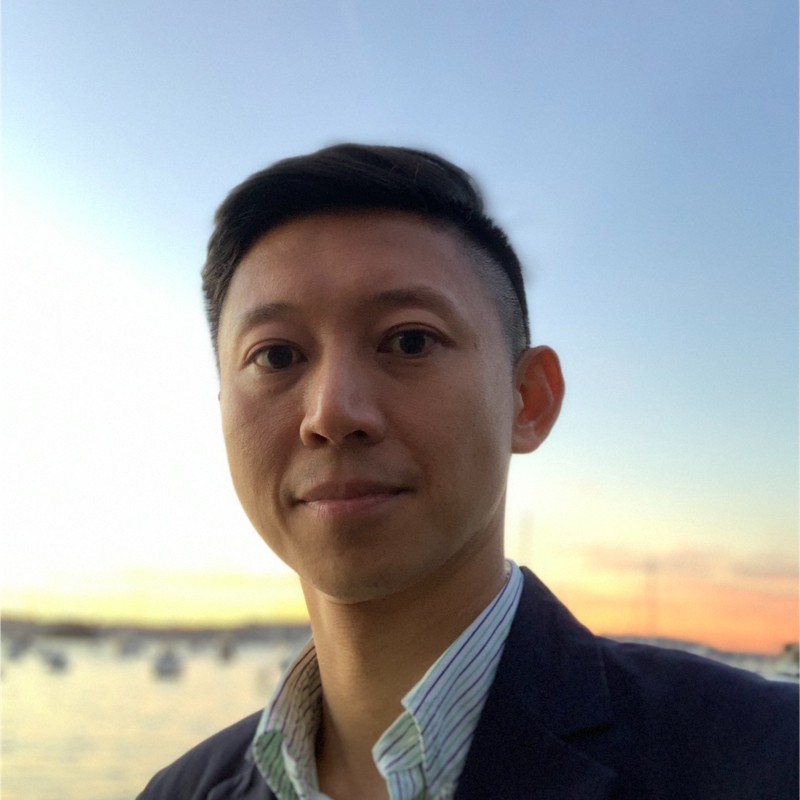 Read More
Despite all the successes achieved to date, ANZ IT leaders tell ADAPT that they suffer from a lack of unified vision to technology adoption, conflicting business priorities, resistance to change, burnout, and talent shortages.
Technology investments promise improvements in employee and customer experiences, including seamless business processes and integrated communications. However, a lack of digital adoption across your applications threatens to derail these benefits, squandering billions of dollars of investment.
Often, the return on value from technology investments are set over a long period of time, with long implementation and training periods. In this fast-paced world, this is no longer a viable strategy. You need to extract the value of these investments as quickly as possible. And that starts with driving adoption at the point of inception, long before implementation, roll-out, and training.
What approaches can you take to overcome these challenges to ensure that your technology investments deliver optimum value?
This roundtable will focus on how to:
Embed a digital adoption strategy from the outset
Articulate the value of adoption to project delivery and business outcomes
Rationalise your applications based on digital adoption rates
Develop your digital adoption checklist.
16:35 - 17:05
Australia 2030. Where the bloody hell are we?
Rocky Scopelliti
- Futurologist | Author | Professor | Board Director | Chief Scientist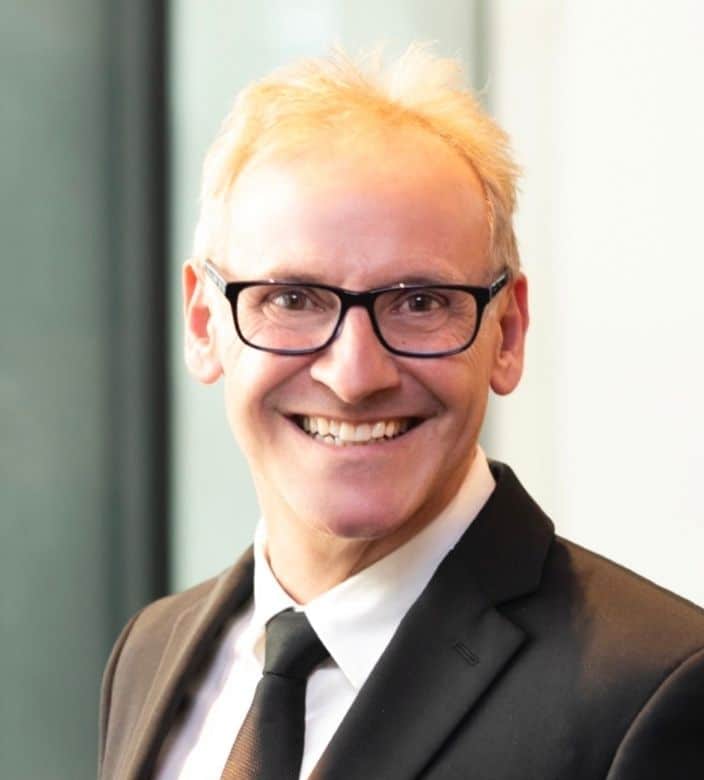 Read More
The 4th Industrial Revolution will impact every nation, industry, organisation and individual. So how might this impact Australia to 2030? This presentation is a fascinating window into the collision of 8 mega trends including predictions about the technological and scientific developments this coming decade.
By invitation, 673 Australian professionals (170 classified as CEOs, Chairman, Board Directors and 100 Classified as CIO's, Technology, Operations) participated in this ground-breaking and Australian-first quantitative and qualitative study conducted before and during the eye of the COVID-19 storm. It considered our attitudes towards the decade ahead.
Rocky Scopelliti is a world-renowned futurologist. His pioneering behavioural economics research on the confluence of demographic change and digital technology, have influenced the way we think about our social, cultural, economic and technological future.
17:35 - 18:30
CIO Edge Peer Networking Opportunity
Read More
Based in our keynote room – an opportunity to stay, mingle and meet other attendees over drinks and food and discuss the day.