Cameron McLean's journey to local intelligence and peer experience
---
In April 2018, ADAPT's Director of Advisory Services, George Karkour reached out to Cameron McLean, CIO at Yarra Valley Water.
George discussed with Cameron, how ADAPT has over 10,000 interactions with and hosts a community of over 2,000 of Australia's leading C-Suite executives annually. Meetings, conversations and roundtables are conducted across six National ADAPT Edge events and more than 60 private executive private events.
ADAPTs 2018 Digital Edge Event was scheduled for May that year, and George invited Cameron to attend to participate in sharing ideas and debate ways to 'Achieve Transformation at Scale'.
Fast forward to now, and Cameron has since attended ADAPTs CIO Edge events later in 2018 and in February this year.
As if this wasn't testament enough to the value a CIO such as Cameron derives from the ADAPT event programs Cameron will be joining ADAPT and over 200 Australian Digital leaders on the Gold Coast for Digital Edge 2019 on May 29th and 30th
Cameron has been more than willing to share invaluable insights with many other Australian thought leaders. With this backdrop, ADAPT asked Cameron to explain the value Edge events bring to him and his leadership style.
Share, learn and grow from your peers' real learned experiences
Digital Edge gave Cameron the access to a wealth of local knowledge and insights. He said the difference between Edge events and other business networking events is that "it's all real. It's people who have done or are doing things as opposed to people who research things."
CIOs find it useful to hear from their peers sharing "real-life stories, and what they've achieved and what they're doing which gives you some tangible knowledge to take back."
Being in the right place at the right time
Walking away from another intense experience of learning, what stayed with Cameron was the CIO's role to the rest of the executive team. He was pleased to share a familiar story that "there was the change in role from being old school, infrastructure people to being change agents for the way the organisation works leveraging technology."
Because of the ADAPT strategic sponsor and delegate matchmaking process at Edge events, Cameron has met partners he's since had ongoing, meaningful conversations with. In his words, "It's not a sales chat. It's a conversation about their products or their offerings and how it might fit with some of the challenges I've got which are useful."
Meeting with the right people
Cameron connected with Jon Beattie and Anna Dao from Apolinar at Digital Edge during a one-on-one meeting. Just weeks after this tailored networking session, Apolinar and Yarra Valley Water began joint development of a technical product led by Joshua Lock, Solution Architect at Yarra Valley Water. Lock said:
If you're working within an ambiguous technology solution context, you need fresh eyes for people to be working in a conceptual space to define your project's requirements. It wasn't something we could sit down in a room and figure out ourselves."
The partnership was a fruitful exchange that "gave us a higher level of thinking and we were able to get a prototype out in a month."
Their practical, incremental approach made the product possible, Lock said. "They showed us what was achievable and how they loaded up the requirements for the project."
He's looking forward to the product launch this year and partnering again soon.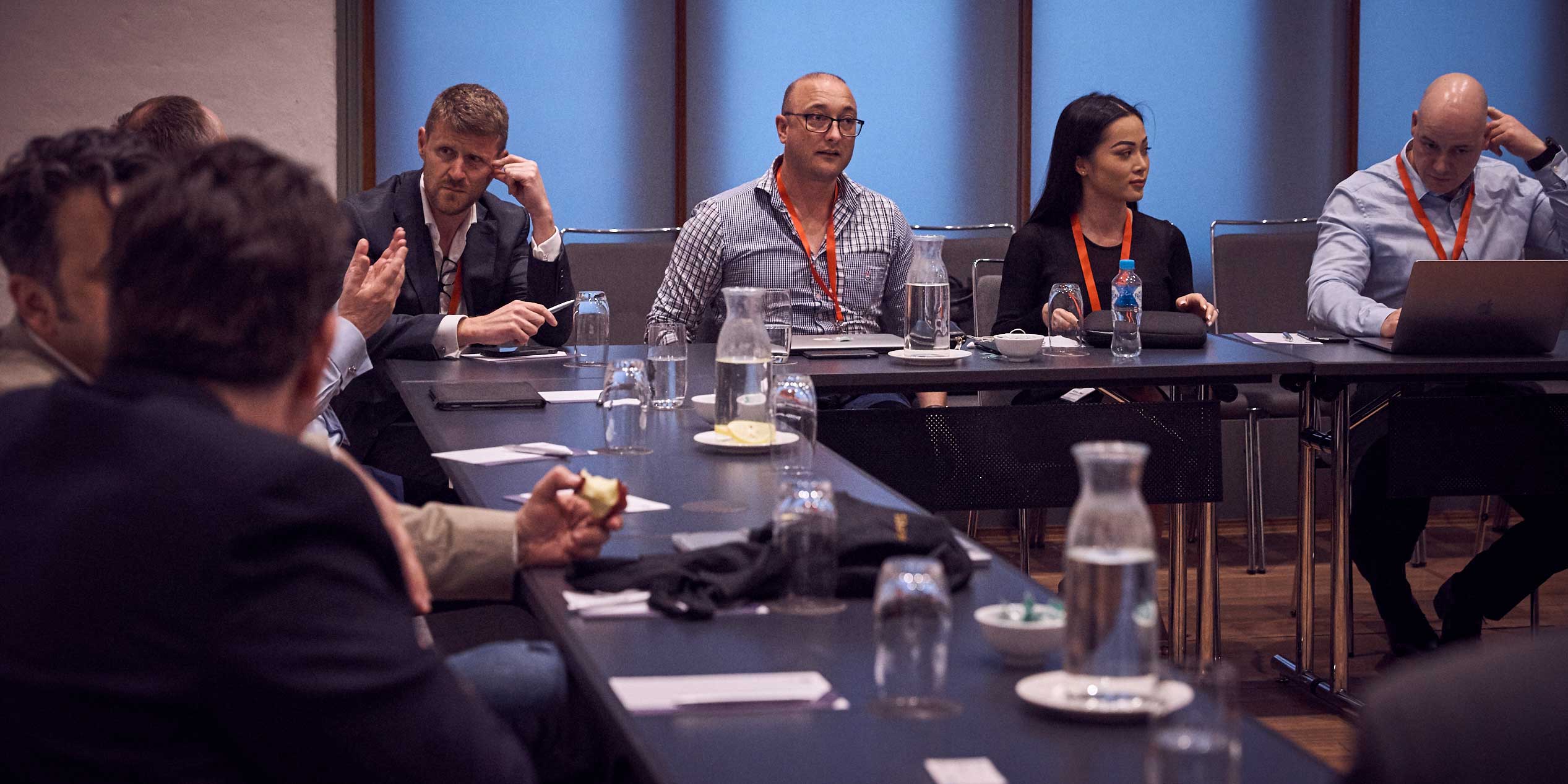 Diversity of thought leadership
Attending both Digital Edge and CIO Edge, Cameron met and engaged with a range of local industry leaders with an 'international flavour' that pushed him to think as a global player. He said, "CIO Edge was more about how to bring information technology to the organisation. Digital Edge was more about how to teach the organisation to work differently."
It was the diversity of ages that truly impressed Cameron. He said, "At CIO Edge you had people who have been in the industry coming up on 40 years right through to some who made it big on the international stage but are only 20 years into their career. Just that diversity of thought, diversity of experience and mix of people who have seen different things."
He had never seen such diverse, and expert industry leaders gathered in one place.
He found himself sharing unique experiences with his peers at the Edge events. "I think everyone at the event probably gets something similar which is different things might resonate with different people, obviously depending on where we are on our journey with our various organisations but that's what appeals to me."
The paperless resources empower Cameron's leadership, giving him "bits and pieces I can collect and stick in my tool bag to take back to the organisation."
Enabled by a helpful culture
Cameron was taken aback by the helpful solution providers, seeking to connect others with the right people even if they themselves aren't the right fit.
"At Digital Edge I sat down with a company for about 10 minutes and I explained where I'm at. They said "Well, actually I'm of no use to you at all but I do know someone who can. I'll get them to give you a call.
There was nothing in it for him but through that quick conversation,  I ended up engaging with the people he referred me to"
And he's found that consistently. "That's the sort of atmosphere I find at your events. I can't help you but I know someone who can."
We look forward to seeing Cameron at Digital Edge on 29-30 May 2019 on the Gold Coast with 175 of his digital peer leaders.