Transform
17.06.2019
10 min
TEDxSydney 2019 ADAPT Overview – Legacy: We are what we leave behind
---
ADAPT's Top Takeaways and Actions from TEDxSydney 2019
TEDxSydney was held on 24 May 2019, the 10th year TEDx has had an Australian presence. The theme of this year's event was 'Legacy', which is very relevant to the IT function. The event posed the questions: 'What have we been left with? What are we doing with what we've been left with? What will we leave behind?'
This is a rather different take on the concept of legacy as understood in the IT industry, where it almost universally has negative connotations. The TEDx event asked us to consider the positive aspects of legacy – the combined wisdom it represents and the lessons we can learn from it. Perhaps IT leaders need to reconsider what legacy means to them and their organisations.
ADAPT's views of the key takeaways from TEDxSydney 2019:
Quantum computing will challenge and even break all current cybersecurity technologies and techniques. Governments and business need to start preparing now for the disruption this will generate.
Overcome skills shortages with project-based workers to fulfil a specific activity. Consider augmenting this with an advisory group of former workers.
Governments around the world are legislating 'extended producer responsibility', in other words, a whole of life responsibility for products. Consider what impacts this may have on your organisation and its products.
Sustainability is much more than green IT. Refocus on sustainability and how technology can help eliminate waste, increase reuse and encourage an environment where elements of the old are recycled into the new.
Much can be accomplished by putting one foot in front of the other. Take a step approach to key objectives, rather than trying to achieve them all in one go.
Stop measuring against the status quo. To achieve the best outcome you should measure yourself on how today's investments and strategies will create the successes of tomorrow.
Adopt a more collaborative, industry-wide approach to data and analytics resources. This is more likely to provide common benefits and outcomes.
Value comes from creating information from data. The ways in which different people interpret that information leads to knowledge, and knowledge to insight.
Data, properly analysed and interpreted, allows your business to truly know things it has never been able to know before, creating informed decisions and real knowledge.
The Theme – Legacy
The word 'legacy' has had a bad rap, especially in IT and IT-driven businesses. Legacy, as it relates to systems, people, processes and mindsets, is rightly seen as a major inhibitor to progress and innovation. When delegates to ADAPT's March 2019 CIO Edge event were asked about barriers to digital transformation and agility, legacy systems and processes were regarded as the most significant.
TEDxSydney 2019 focused on legacy from the perspective of 'what do we want our legacy to be', rather than 'how can we get rid of legacy', which is how we approach it from an IT perspective. ADAPT believes we need to question our conventional consideration of legacy and consider its positive attributes.
TEDxSydney Presentations
TEDx opened with a thought-provoking and relevant welcome to country. Several key statements resonated with ADAPT, with their relevance to the overarching theme of legacy:
We all need to commit to making the world inclusive. This starts with making our workplaces inclusive.
Declare and accept mistakes. Create work cultures that enable us to take risks – so long as we learn from them.
Create the legacy now for what must be done in the future.
Courage is a state of mind. It can be learnt. It should be encouraged, welcomed and rewarded.
While legacy is typically dismissed by many in IT as an impediment to creativity and innovation, a recurring theme from many of the presentations was that legacy also reflects things like knowledge acquired, lessons learned and context that can guide the way ahead.
This message was reinforced by many speakers, who emphasised how the past shows us the way forward. Several presenters spoke about the growing realisation that the knowledge gained by the original inhabitants of Australia over the last 60,000 years could provide insights to help Australia compete and distinguish itself on the global stage.
One of the more IT-focused sessions of the day posed the question "How do we take the power of digital to create better lifestyles for the least affected in the world?"
Ros Harvey founded the Australian AgTech company The Yield in 2014. It leverages technologies like Artificial Intelligence, the Internet of Things, big data and predictive analytics to help farmers optimise their practices to improve their harvest and to reduce food lost to wastage. This helps Australian farmers play a greater role in the sustainable governance of the planet.
She spoke about the concept of data markets, where partners in the agriculture ecosystem pool and share their data resources to make enhanced predictions of when a crop is ready for harvesting. Data markets take the guesswork out of growing, where one of the biggest unknowns is the weather. How can we leverage data, algorithms and AI to create microclimate extrapolations?
Ros contends that we need to combine and share data to make the best model-driven predictions and outcomes, to protect the data we really need but open it up for the common good.
Turn knowledge into wisdom to create a sustainable future for people and our world, while remembering wisdom is a human endeavour, not something you can teach a machine."
Ros extended this thinking to expressing the need to create data markets where the people create and own the data and garner the rewards, rather than the data being monopolised by the giant Internet companies like Google and Amazon.
'From Bits to Qubits' was a presentation by Craig Costello, a researcher in cryptography at Microsoft in the USA. Craig highlighted the impact that the computational power of quantum computing will make. He said quantum will break all current cybersecurity. He likened existing cybersecurity to a shield made of tissue paper when up against the capabilities of quantum computing.
Quantum is the new arms race with the whole world scrambling to build a viable quantum computer. It will make today's fastest computer look like an abacus."
While quantum computers offer unlimited potential to protect us from hackers, they also hold the key to unlocking everything we know or will ever know, and all the dangers that can bring. He predicted the timeframe for quantum computing to become commercially viable at between ten and thirty years.
He said its impact will be enormous and that governments and business need to start preparing now for the disruption that it will generate. "Our secrets will always be a part of our humanity and they are worth protecting."
This reinforces the need for organisations to never underestimate the importance of trust as noted by ADAPT.
"If you are not in a job, you are out of one," were the opening words from Bridget Loudon, the CEO at Expert360, one of APAC's leading marketplace and management platforms powering the freelance economy as she spoke on the Future of Work.
Bridget challenged the perception that work needs to be 9 to 5 and five days a week, or indeed anything like what we now consider a job. She advocated the concept of project-based workers who come together for the purposes of fulfilling a specific activity, objective or outcome.
Essentially, with our current and outdated view of workforce engagement we are excluding a huge amount of skilled, underutilised and untapped resources in the workforce."
She also spoke about the value of establishing a community of former workers of a business who act as an advisory group to their past business. She said these people can be more objective in their advice as they are divorced from the power politics of their previous employer, but since they also know the business they have valuable insights to offer.
Bridget mentioned this in the context of legacy, recognising that organisations typically lose the positive legacy of knowledge and experience of former employees.
TEDx has established itself as a forum for bringing inspirational stories, concepts and perspectives to us. Sara Morawetz was one such inspiration as she retold the story of her 1200 km walk from Dunkirk to Barcelona, which she undertook researching the origins of the metre, the universal unit of length defined during the French Revolution.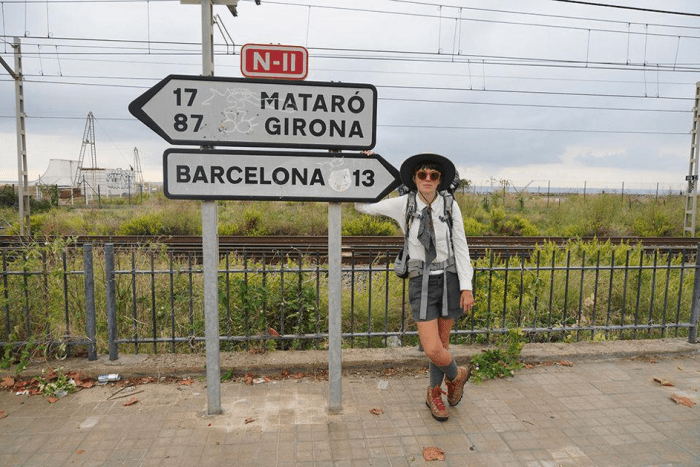 Sara's key messages were not about the metre itself, but how we need to be clearer on how we measure and are measured as individuals and in the workforce.
"When we measure only against the normal, we will never truly achieve the best outcomes personally or professionally," she said.
We need to build and foster cultures that empower our employees to work through situations and outcomes and stop worrying about failing the idea of the work itself."
Several of the speakers spoke about the importance of sustainability, in the context that the current generation has a responsibility to leave a legacy of sustainability that will help secure the living standards of future generations.
Kim Graham-Nye, Founder of gDiapers, spoke about the escalating environmental concerns with disposable nappies which are not biodegradable and which each day are accumulating by the millions in landfill sites around the world.
She mentioned that a growing number of governments around the world have legislated for 'extended producer responsibility'. This means that businesses have responsibilities for the disposal of their products after their end of life.
ADAPT believes this has the potential to impact organisations more broadly as a cradle to grave responsibility expectation creeps into all products and services we deliver.
When this subject is discussed by the IT industry the perspective is typically limited to what has been called 'green IT', which is usually limited to reducing the carbon footprint of IT by decreasing energy consumption.
This is a worthy goal, but the TEDx Sydney event highlighted what sustainability means in a much broader context. This includes eliminating waste, encouraging reuse and creating a gradual evolutionary path where, when the old dies, elements of it are recycled into the new.
Sustainability is the antithesis of the big bang transformation initiatives where old IT assets are discarded as unnecessary relics of an old way of thinking.
With this backdrop, it appears our appetite for IT sustainability is lacking.
At ADAPT's Digital Edge Event in May 2019, 82% of delegates said their sustainability efforts were at ad hoc at best. ADAPT contends that CIOs who are embracing concepts like microservices architectures, API integrations and modularisation is evidence of the value of a sustainability approach."
The Bottom Line
The IT industry, by denigrating the concept of legacy, could be unwittingly alienating others in the business, thus building resistance to its transformation initiatives. CIOs and other IT leaders often perceive legacy systems as barriers to progress, but they should appreciate that they often contain significant corporate knowledge, process optimisation and key data that they can incorporate into their transformation proposals.
Perhaps if IT paid more attention to the positive aspects of legacy, there might be less opposition to change initiatives. Perhaps we need to recognise that legacy systems may have assets that can help us chart the way forward.
We will leave the final words and inspiration to an amazing and humble human being. Eddie Jaku turned 99 in April. He is a survivor of Auschwitz and the Holocaust.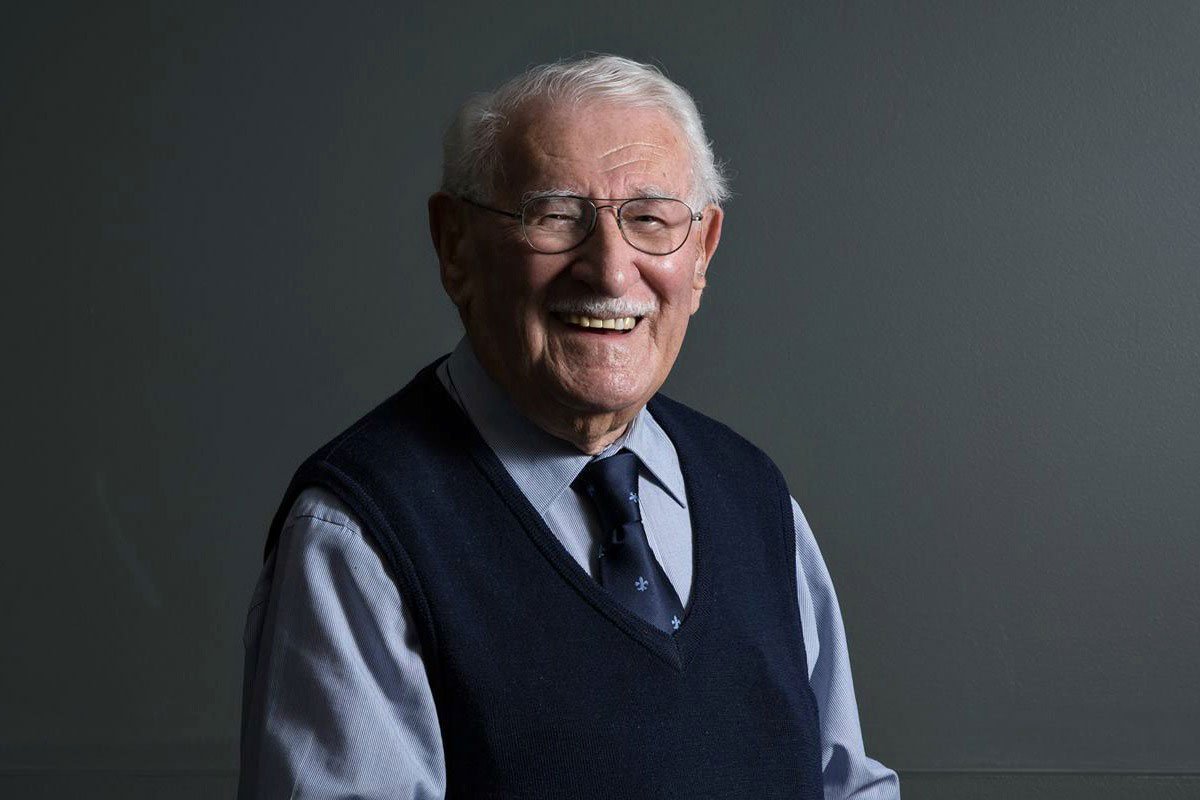 Eddie arrived in Australia as a refugee in the late 1940s. He describes himself as 'the happiest man in the world' and he spoke about his embrace of happiness despite all the tragedy and turmoil he has encountered in his life. He told us:
Don't look to the skies for help. The answer is in your hands.
Tomorrow will come but first, enjoy today.
Please don't walk in front of me as I may not be able to follow. Just walk beside me and be my friend.
Hate is a disease that may destroy your enemy but it will destroy you too.