Leader
Innovate
04.11.2019
13 min
Pontus Siren on how to align teams to take risks and prepare for disruption
---
As Partner at Innosight, Pontus Siren joined the thought leadership at CIO Edge. He sat down with our Senior Director of Research and Advisory Practice Anthony Saba to discuss how he prepares companies for disruption. He also shares how to align stakeholders to take risks and what CIOs need to focus on for 2020.
Anthony Saba:
Pontus, thank you for joining us again. This time for CIO Edge, and thank you for speaking to our delegation, it was a fantastic presentation. Innosight founded by Clayton Christensen, the godfather of disruptive innovation. Can you speak a little bit more about your practice and the kind of work you do at a higher level to frame why you're speaking to our community of CIOs today?
Pontus Siren:
Sure. So, Innosight was founded about 20 years ago by Clayton Christensen from Harvard and a couple of his students, and essentially we help forward-looking organisations navigate disruptive change. So getting companies ready in the face of disruption is really the work we do. So it is a strategy but also growth.
Anthony Saba:
Getting companies ready in the face of disruption, so you're busy, I assume?
Pontus Siren:
In a lot of industries, yes. In some industries that train has already left the station. Retail is one area we don't do that much work anymore because the new models are already there and they're very powerful.
Anthony Saba:
And you speak pretty clearly around your frameworks and your three areas around digitising the core external stakeholders, and then growing and transforming new business models. Those three areas apply to different industries. Some industries, the airline industry, don't face disruption. They focus on digitising external interfaces. Where are in the industries the most risks, at present? What are some of the industries you feel should really be having these conversations around transforming and growing new opportunities and new business models?
Pontus Siren:
Sure, that's a great question. In some ways, it parallels very closely to the work we do. We do a lot of work in healthcare. We do a lot of work in education, in professional services, the legal space is changing, professional search and HR is changing. We don't do as much in things like engineering because those industries are actually more robust in the face of disruption. A lot of the data-heavy industries are changing quite significantly.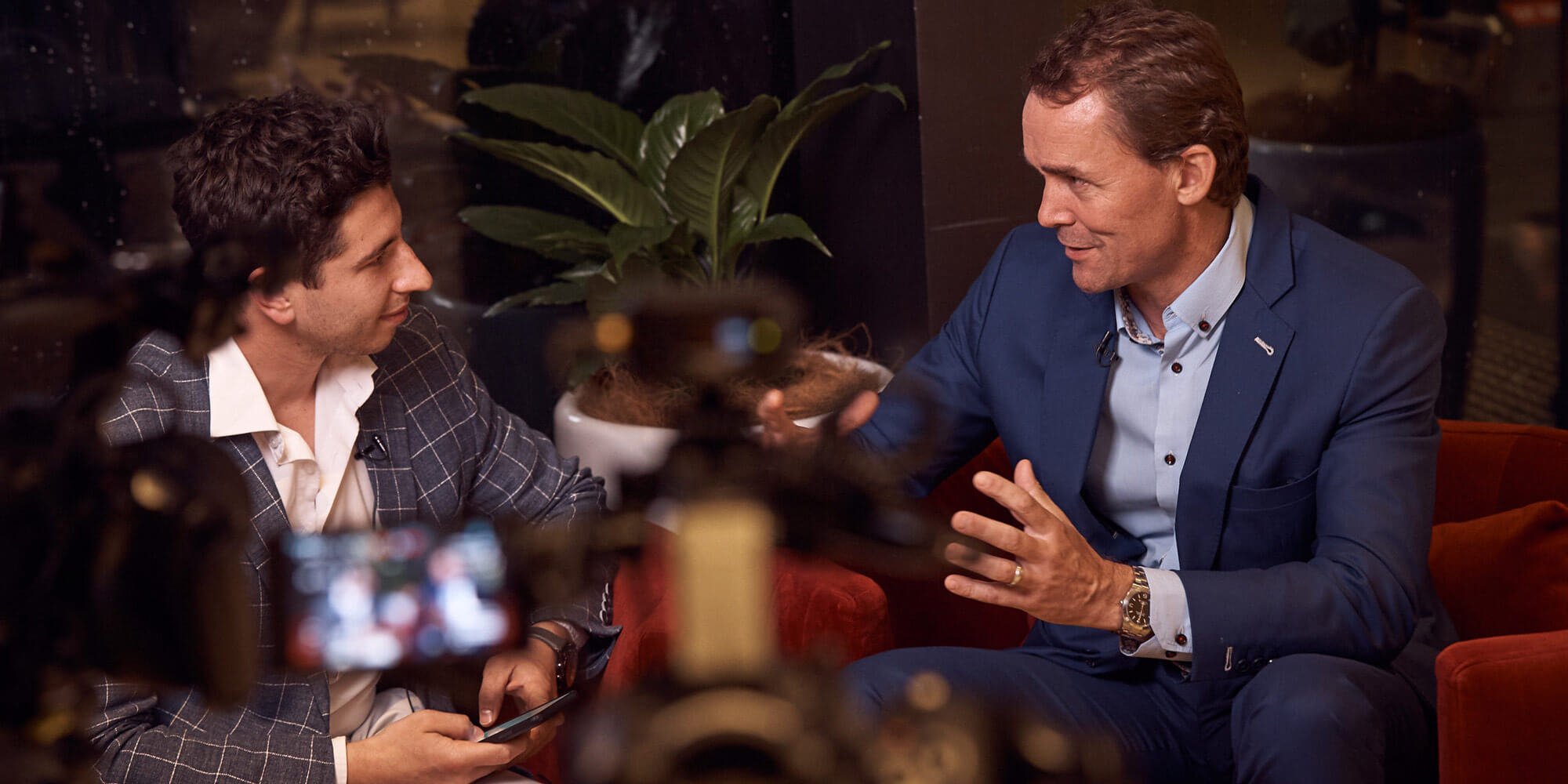 Anthony Saba:
Fantastic. Well, I now have some questions. I listened to your presentation, took some notes. One of the things that came out of it, Amazon is famous for having this institutional 'Yes' policy where if someone was to say 'No' to an idea they dis-incentivise the 'No' by making people write a two page business case and submitting it and making it public so everyone knew why they were saying 'No'. And eventually, a lot more people started saying 'Yes'. The result was an offshoot called AWS, which has grown and is a phenomenal part of their organisation now, but when asked what is the most important word when thinking of innovation, you were speaking around the idea that the word is 'No'. Now they directly conflict. Can you speak to that point a little bit and why there is mixed messaging in that space?
Pontus Siren:
So I would say that Amazon is a world champion in innovation and in business model innovation. Everything from Kindle to Amazon Web Services shows that muscle and they are willing to invest a lot of money and time into a lot of failures we never hear about. I would argue that most companies should not compare themselves to Amazon because they're not world champions in innovation, or business model or disruption.
Rather, they should focus on asking the question, "What are the few things we need to get right?" and that we can resource properly "to actually have some impact."
Most companies actually don't have the stomach for what Amazon has the stomach for, which is a lot of failures.
Anthony Saba:
That risk appetite, the hurdle rate needs to go right the way down.
Pontus Siren:
Yes. They're willing to take a lot of risks. They're willing to invest a lot. And most companies are just not there yet. I would say even Apple was quite strategic on what they invested, and ultimately ended upscaling, but they, again, tried many things. But Jobs was famous for this quote that you have to edit. You have to edit a lot of stuff and you only get to a handful of good ideas and then you focus on those.
Anthony Saba:
You then spoke about Kissinger's cross, which is an interesting concept that if you wait until you have all the perfect information you don't have any freedom of action. And often the most opportunity is when you move early, which is a commonly known business practise. So there's this conflicting theory where we have to move early within perfect data to get the most from the opportunity but we're under pressure not to move until we have perfect data at the risk of failure. How do businesses make that trade-off? How do executive teams come together and actually go on that journey?
Pontus Siren:
It's a great question. In our CEO summit in August, in Boston, we had a very senior person, I can't quote him directly but he's a very senior person, actually on the board of Amazon, so that level, and he said, "These questions take high judgement." And you have to have people who have really good judgement and experience. And he said, "There's no easy way around it. You have to use judgement and then you have to just move." At a certain point, you have to move. Move early enough, recognising that you might be too early. And he said in his career, he's always been too early. Then the question is "Do we have the political capital to sustain it, to get somewhere profitable?" Now, he's been a CEO, he's a longstanding CEO of a very iconic company, but he said it takes time and sometimes you are early, and then you have to have the capital to sustain yourself.
Anthony Saba:
Now the ultimate question. We work with heads of transformation at our digital edge programme, heads of security, we strategically work with the C-level that typically report to the CIO, the people that are making these changes, running the business. You mentioned alignment is the number one barrier to failure most of the time. People move from analysis to action and they skip the alignment piece, was the term you used. Can you tell me about that journey and why do businesses move from analysis straight to action before working on getting everybody on the same page?
Pontus Siren:
I think because actually aligning people is time-consuming and uncomfortable. Often the teams that work on these questions, let's say they have a CEO sponsor, they can see that their analysis is probably correct, or they feel strongly that it is correct, and the impulse is to just get moving.
Actually, to properly drive alignment, you need multiple dialogues."
You can't just get people in a room and then it's done. It takes, arguably, months. You have to present to people, then you have to prod them to surface the misalignments, then you have to figure out techniques and ways to align them. Sometimes it takes six months and at the end of it you haven't done anything except get people aligned. Sometimes people say, "Why are we wasting all this time? "Why don't we just get cracking?" Sometimes, if you have a very powerful CEO the impulse is to say, "I'll just tell people to do it," but big organisations don't work like that. The one thing I've learned in my time as a consultant is that the time you spend aligning leadership teams is one of the best investments you can make.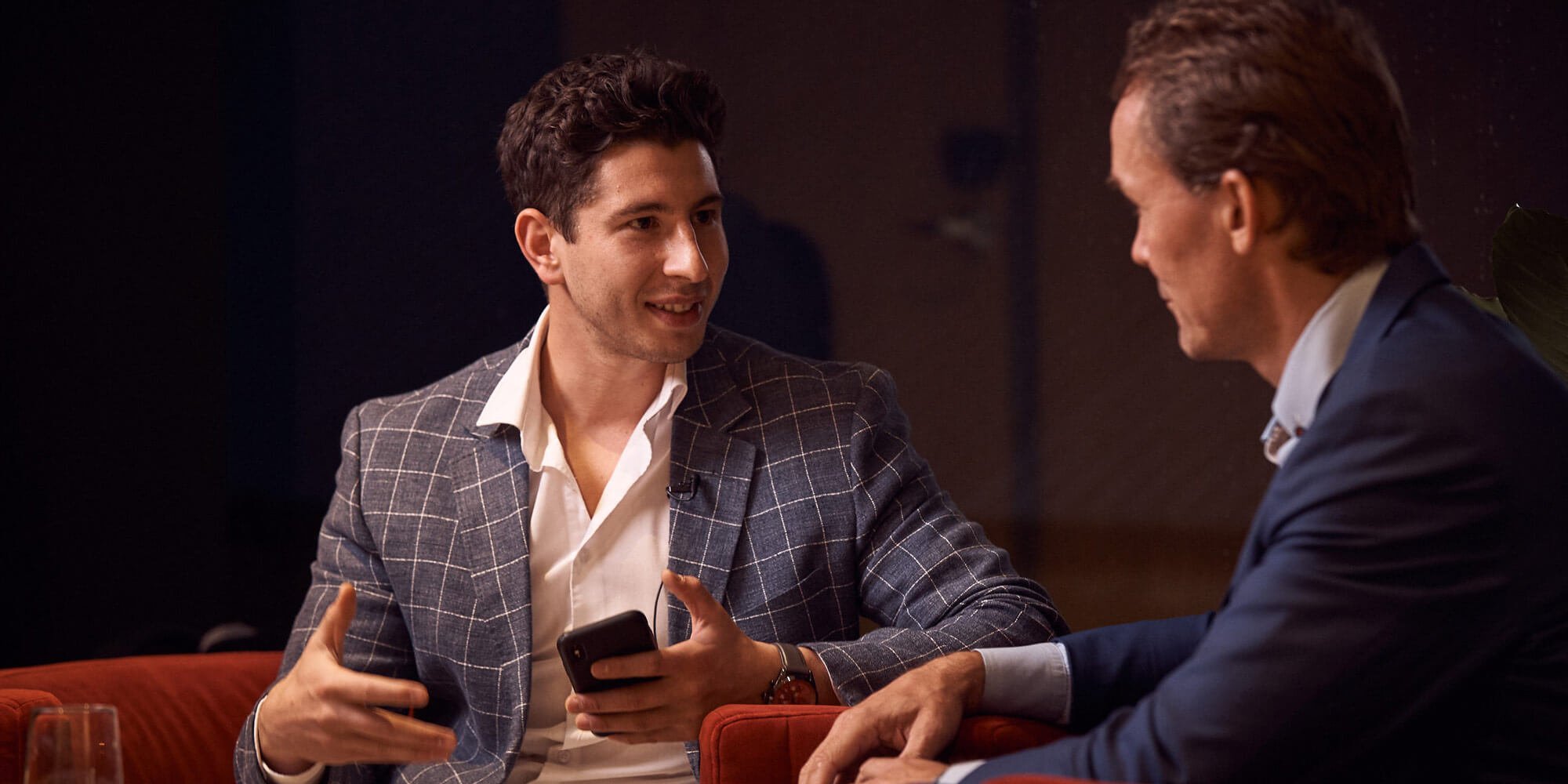 Anthony Saba:
I actually had one of our CIOs, I met him a few weeks ago, and he said, "We've had our CEO recently make this bold statement. "We're going to transform and in five years' time" "we're going to do this." And as you mentioned it there, there's a lot of good work to say that's not the way to go about things because it triggers this antibody response of everyone going to say 'Yes' in the meeting room, but they're not necessarily going to be on board. There's this pressure for leaders to be bold and take action because the pressure is against them. So again, the best way about this is to take the back foot and make sure aligning is done properly. But there's this external pressure to take bold action and move your company forward. You work with CEOs. How does that conversation typically go when you're saying, "No, this is more important. "This is your best investment," but deception wise it might be lacking?
Pontus Siren:
That's why the CEO job is so difficult. They have a lot of pressure and I see it in the work I'm doing currently. There is an impulse to try to move fast because of all the reasons you just alluded to, but what CEOs have to do, at least the successful ones, they need to actually say, "We're going to go slow to go fast." And if you look at any discipline, actually the people who build a strong foundation, be it a scale or be it organisational alignment, always have huge dividends later on. So the question is do you want a short term pop or do you want long term, sustainable impact? And the truly great CEOs are willing to expend political capital today to do the sensible, right thing and move slowly enough for the organisation to be ready for when the real opportunity is scalable. That takes real leadership.
Anthony Saba:
Real patience, real leadership. My last question and it is because we have just over 170 CIOs with us today. Over 40% of Australia's GDP represented at most of our events, so we're very proud of that. Our vision, to make Australia more commercially competitive and productive, is very necessary. What would your advice be to the CIO who's role has transformed over the last 10 years, incredibly, and are now, in often cases, strategic drivers within their business, not always the case but often the case? What would your advice be to a CIO heading into the next 12 months? What should they be thinking about?
Pontus Siren:
It's a great question. I think CIOs, as you said, has become much more strategic. Their role has become much more strategic because of digital and all the technology that's involved in how businesses operate today. So I think, in some ways, they have to almost become more multi-disciplinary. They almost have to, not only master the CIO sweep, but they have to understand enough and work closely enough with the other executives and the other functions to drive the change.
Sometimes, the CIOs are viewed as an enabling function. Increasingly they have to position themselves as a strategic function."
There's no short answer, but it is about having those conversations, talking about where resources are allocated and getting into those strategic discussions early enough so they actually shape them rather than just execute them.
Anthony Saba:
And from your experience, I will add one more question because it's a challenge our CIOs do face, it's this perception challenge. They do want to often step up and be these strategic forces but there's a perception that they are the enablers and there's a bit of a fracture there, where they're fighting for the opportunity to have that conversation but it's not always met on the other side.
Pontus Siren:
It's a tough challenge.
Again, the short answer, if there is such a thing, is you need to have a common language and you need to communicate how digital is changing the business."
If CIOs can help explain how digital is changing the business and help the organisation look into the future because they understand how the technology is going to develop, and they have insights, deep insights, into the enablers they could actually shape that discussion. Again, easier said than done. I would just say that framing the question of what the future is going to look like from a technology perspective is hugely important and something that CIOs have unique insights into.
---
Pontus Siren on how to align teams to take risks and prepare for disruption
watch
12:22