Innovate
14.10.2019
7 min
NASA's Omar Hatamleh on Quantum Computing and the Future of Work
---
As Chief Innovation Officer at NASA JSC, Dr. Omar Hatamleh is tasked on empowering NASA's creative thinking to tackle moon-shot challenges and develop their capacity to explore innovative ideas. At CIO Edge in Sydney, he sat down with ADAPT's Senior Research Strategist Aparna Sundararajan to share his thoughts on the top technologies to invest in like artificial intelligence and quantum computing. He gives his take on the future of work with this digital disruption.
Aparna Sundararajan:
Specifically, on quantum computing, we all have been hearing about it, and we know that it is going to completely transform the way we are processing and the way computers are working. So, could you shed some light on what is your opinion and thoughts on that?
Omar Hatamleh:
The quantum computer is an incredible technology. It has advanced substantially as we move forward. If you look at Moore's Law, for example, the computational capabilities are expanding constantly, approximately doubling the amount transistors every eighteen months. The thing is, we're reaching the limit right now. If you look before, we had the vacuum tubes, and we transitioned to new technology. So, I think we're timed to make a leap now from the conventional microprocessors that we have into something new like quantum computers. And, quantum computers, the cool thing about them is they run something called qubits. So, they can run one and zero at the same time. But, they're not effective in all the calculations. In certain calculations, conventional computers are much faster. But, when you're talking about complex algorithms like the travelling salesman problem, then they go far beyond compared to conventional computers. And, I think Google did some studies. In certain cases, they could be up to 100 million times faster than conventional computers. And, this is in today's technology, so wait 10 years and see what happens.
Aparna Sundararajan:
Okay, and we hear that qubits are a little more inconsistent and unpredictable in their nature. So, is that what is trying to deal with right now?
Omar Hatamleh:
It's like any other thing, depending on how you use it. Some people misinterpret it, depending on the use. And, it has to be some platform that's an actual equivalent amount of apples to apple calculations to be able to see the value. Like I said, depending on what you're trying to use it for. But, overall, I see a substantial future for quantum computers, no question. It's going to be transformational in so many fields.
Aparna Sundararajan:
And, what are the kind of technologies that you are banking upon? Right as far as space exploration?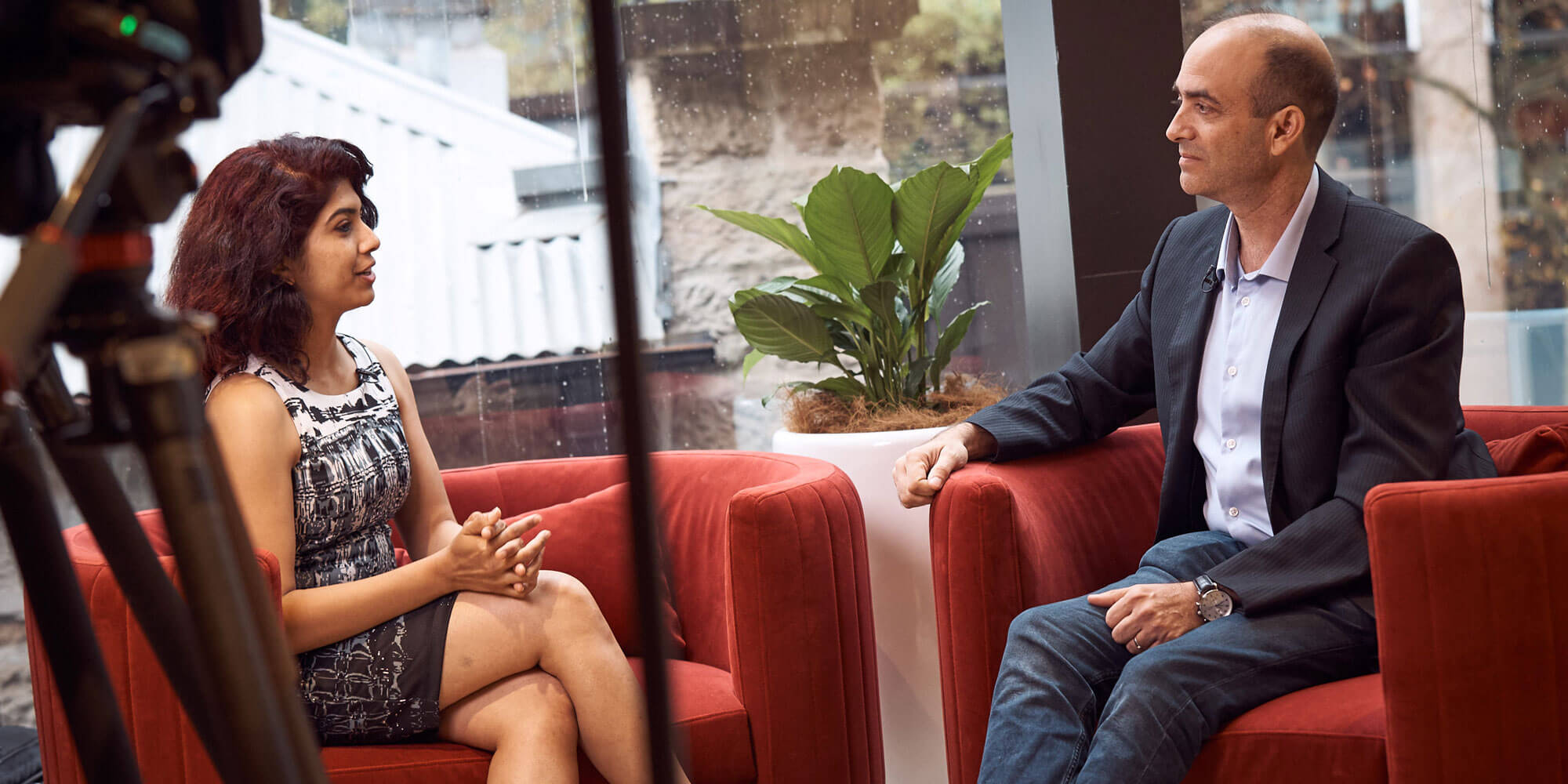 Omar Hatamleh:
So I'm seeing, actually, artificial intelligence has an incredible future in every single thing we're doing right now. Look, for example, at astronomy, the field of astronomy. You have to look, sometimes, into millions of data points, and, until recently, it used to be very archaic, very simple, manual labour intensive. And, now, with advancements in this power of artificial intelligence, it will be able to run things substantially. But, then, the cool thing is also, look at the technologies being developed for space and how much application it's having on Earth. When we went to the Moon, for example, we developed digital signal processing to be able to enhance the pictures, and that thing, actually, was one basic counterpoint into developing CT scans and MRIs, imaging, how to do all of those kinds of things.
Look at the Hubble for example. We used a lot of technologies that were developed by NASA to reduce the noise in the Hubble imaging, and then we'll be able to use that in the medical field to determine pathologically if there is some disease, way faster than humans can do it. But, artificial intelligence will be embedded into designing things faster, into navigation probably.
I think I see an enormous amount of fields. But, not only in space. I think in every single aspect of our life. Artificial intelligence is going to be in education. It could be in security, in improving the cybersecurity applications. It could be used in medicine, and that's an unlimited amount. I think, if I have to choose one of the most transformational technologies to be affecting us in the next decade, I will have to go with, actually, artificial intelligence.
Aparna Sundararajan:
Artificial intelligence.
Omar Hatamleh:
Right now, we cannot base everything we have today for the future because, right now, we have something called narrow artificial intelligence, which is very weak. In the next, maybe seven to ten years, we'll reach something called general artificial intelligence, which is the equivalency of a human brain. And then, we'll go to super artificial intelligence, and that's where things start getting interesting. That's when we become very advanced. And, that's where people get nervous about the implications. Where are we going to be when we reach that level of complexity and technology?
Aparna Sundararajan:
Just a last question around this whole fear and paranoia around when the machines come in. We are going to lose our jobs, and, of course, there will be a massive shift, there will be a paradigm shift in how we work, how we operate on a daily basis. But, I feel that there's a certain level of irrationality that human beings, in general, have which is the grey matter in our brains.
Omar Hatamleh:
Yes.
Aparna Sundararajan:
And, I think that's never going to be completely imitated by the machines. That's with my limited understanding. And, we'll always have a job to do, even when there are machines.
Omar Hatamleh:
Completely.
Aparna Sundararajan:
What do you think about that?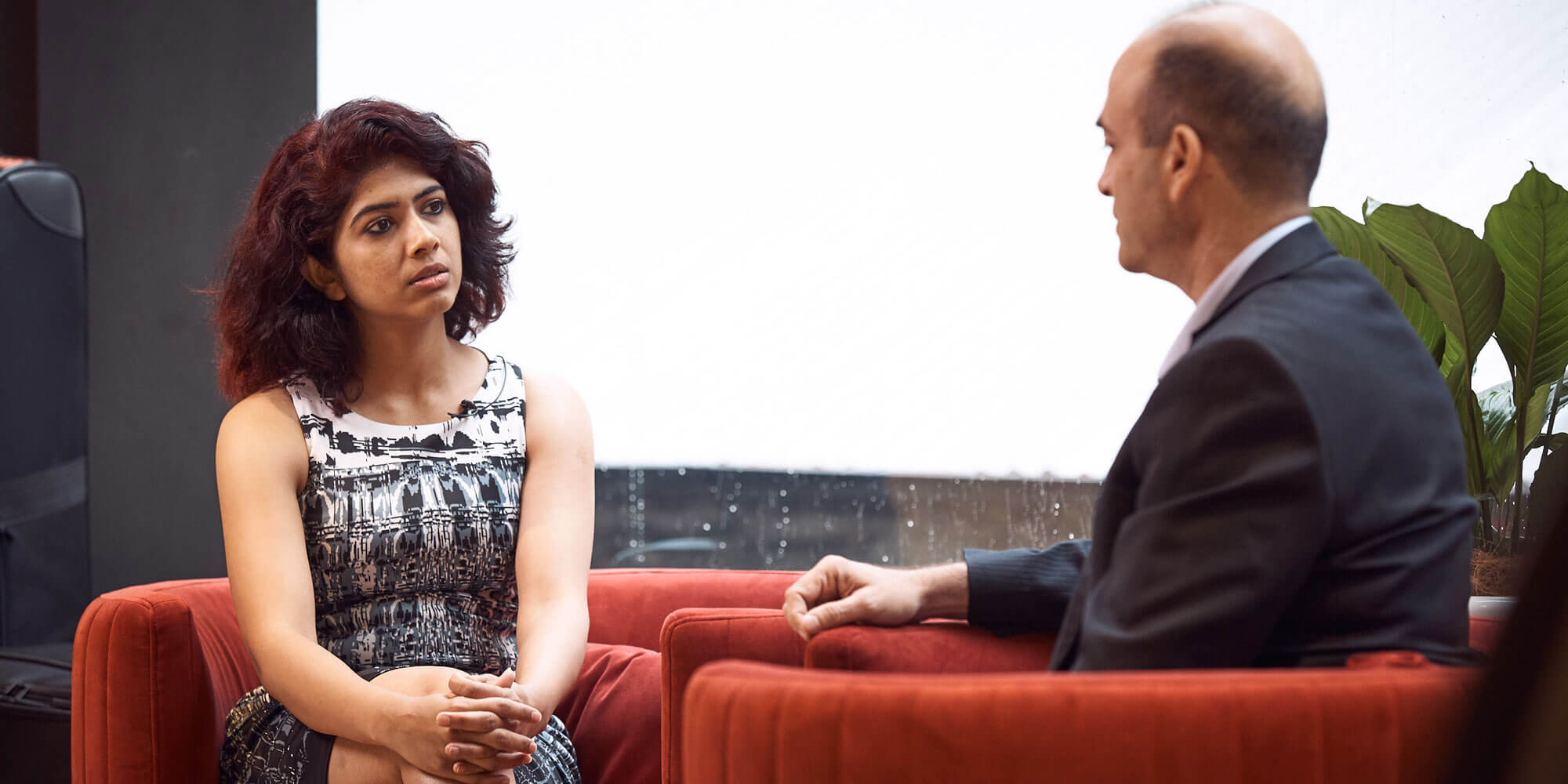 Omar Hatamleh:
Absolutely. Machines, I don't think they will ever be able to 100% replace humans. Humans are one of the most complex machines ever built in history. I mean, they say the human brain is one of the most complex things. Organisms could never imagine it. It's very difficult to simulate it. It's going to be transitioning, right, if you look at things. So, eventually, we're going to be able to do a lot of progress in manual labour. Robots are becoming much more dexterous, moveable. They can be like humans moving and take the same infrastructure. And then, after that, we'll be able to start intellectual capabilities, intellectual domain, to be able to do a repetitive task, for example, that needs to be repetitive. Look at banking, for example. If you go into banking; sometimes when people go into a commercial loan application, it could take them weeks to analyse it. And, nowadays, with the current technology, you can analyse it in a couple of seconds, right. But, all that's going to do is start shifting the number of jobs and people and putting people into domains which require more empathy, requires more emotional intelligence, more creativity. But, over the long run, that's a question that nobody can answer, right, because it's moving at such a fast pace. And, I look, for example, what are some of the most creative things that humans do? Maybe poetry, painting, music creation. And, right now, with the current technology, we're starting to have the systems that actually can compose music, can write poetry.
Aparna Sundararajan:
Yes, can definitely paint.
Omar Hatamleh:
Can paint. And so it's an argument. It's interesting, isn't it?
Aparna Sundararajan:
Our brain is evolving, but not so much. Not as fast as we were.
Omar Hatamleh:
So, we'll see how. But, I see it as two phases. The first phase is going to be helping humans, hand in hand, helping doctors, lawyers, engineers. But, if we keep going at this advance rate, then that's going to be a challenge. And, one day, we'll see what happens.
Aparna Sundararajan:
We'll see, okay. Okay, thank you so much, Omar, for talking to us.
Omar Hatamleh:
It's a pleasure, absolutely.
---
NASA's Omar Hatamleh on Quantum Computing and the Future of Work
WATCH
6:56