Mithran Naiker: Transurban's Four Year Journey into Cloud and Automation – Highlights
---
Keeping our systems running is very critical, smart partnerships, we don't believe that we can do everything ourselves."
Keynote Focus
Can you transform a physical infrastructure provider such as Transurban into a poster child for digital transformation? Yes, and Mithran Naikar, the current CTO at Transurban discusses the challenges, milestones and ambitions that led him to successfully deploy a cloud-enabled digital strategy within Transurban in the last five years.
This also relates to the ADAPT Core Competency – Improve Operational Efficiency which discusses this topic at length.
Key Findings
Operational Excellence
After the shut down of a Tunnel in Melbourne, Transurban realised it could not afford to risk the event again. This lead to an aim to achieve operational excellence as a key business outcome. Hence, started the journey for transformation with three-pillar technology strategy: Always on, Smart partnerships, and future focus business. In five years, the company transformed into becoming a technology company that runs and maintains roads.
Building a Business Case for Cloud
The company had assets on the cloud. The first business case for moving workloads cloud was around "speed to market" – the company was able to deliver experiences faster. The executives were doubtful, however, coming from a digitally native company such as Seek, Mithran knew the value delivered by the cloud when planned well.
Cloud Strategy
Everyone within the organisation worked in a different way and with cloud migration, the aim was to highlight the agility, speed and automation that could be demonstrated, so that other teams could follow suit. However, Transurban does not have a cloud-only strategy, they adopted a cloud-first or cloud experience strategy where the company tried to mimic the experience available within a cloud environment for on-premise applications as well. The company still runs some workloads on-prem and does a complete assessment before moving an application to the cloud. The next big aim to achieve automation in developing applications on-prem and cloud-based systems.
Easing IT buying through automation
As a part of automating processes, the team developed a chatbot for the legal team which has shortened the IT buying cycle for Transurban. The chatbot asks relevant questions and based on the answers, suggests the right contract and reduces the necessity to reach out to the legal team.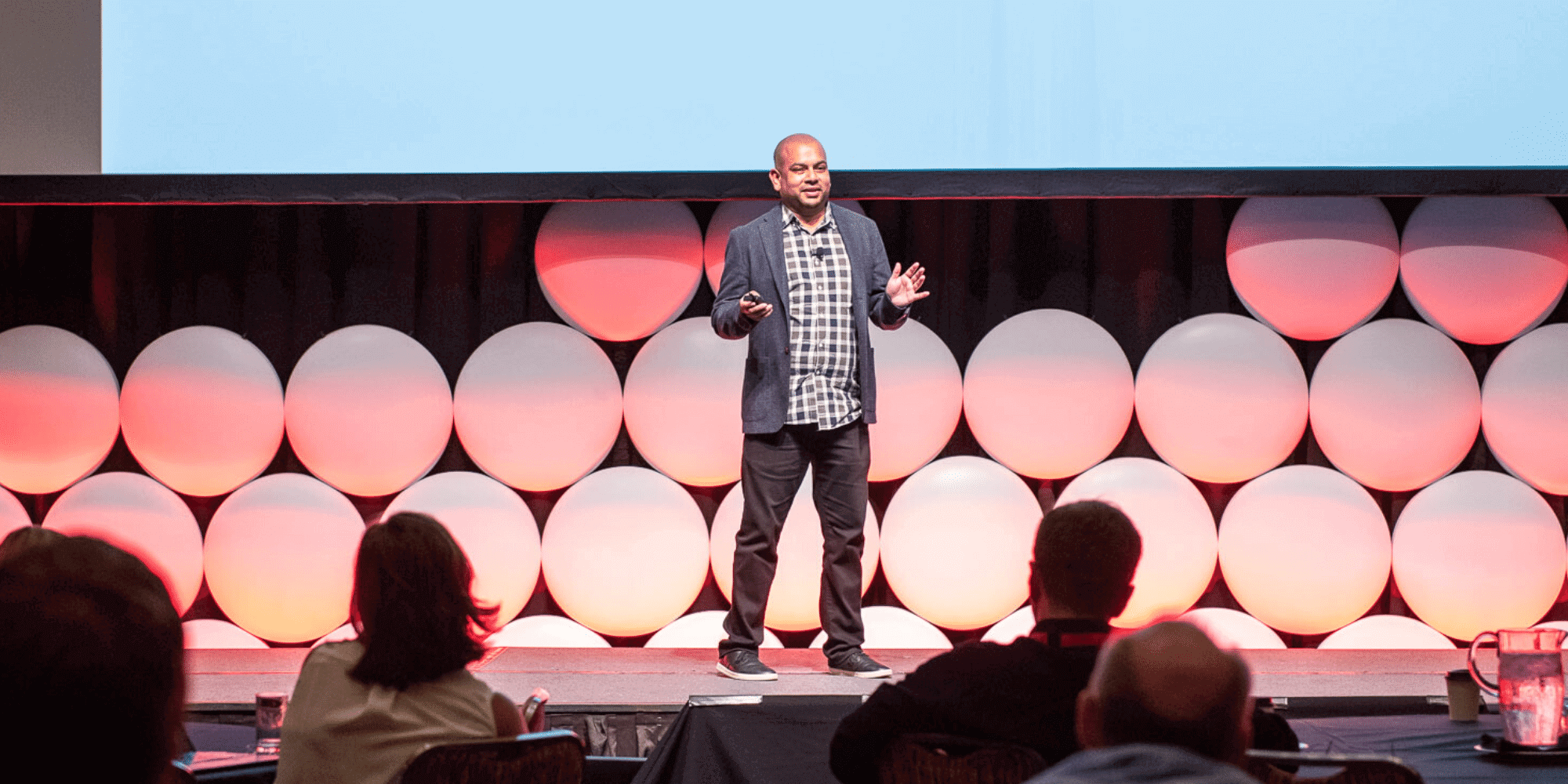 Key Advice
Governance is a critical part of transformation and transition. Make sure to monitor cloud operation costs and optimise them.
Assure people that they will not lose their jobs, instead will have more time working on core projects.
Select your cloud partners very carefully. Ensure they have the right people, processes and modern mindset to align with your organisation's journey.
ADAPT Research and Advisory clients can access the full keynote video of Mithran Naikar's presentation. Visit our page to learn more and gain access to hundreds of keynote videos from our Edge events.
CCDC Edge is the premier event in the ANZ region, relevant content, quality speakers and a relaxed environment to share, learn & network."
BHP, CCDC Edge