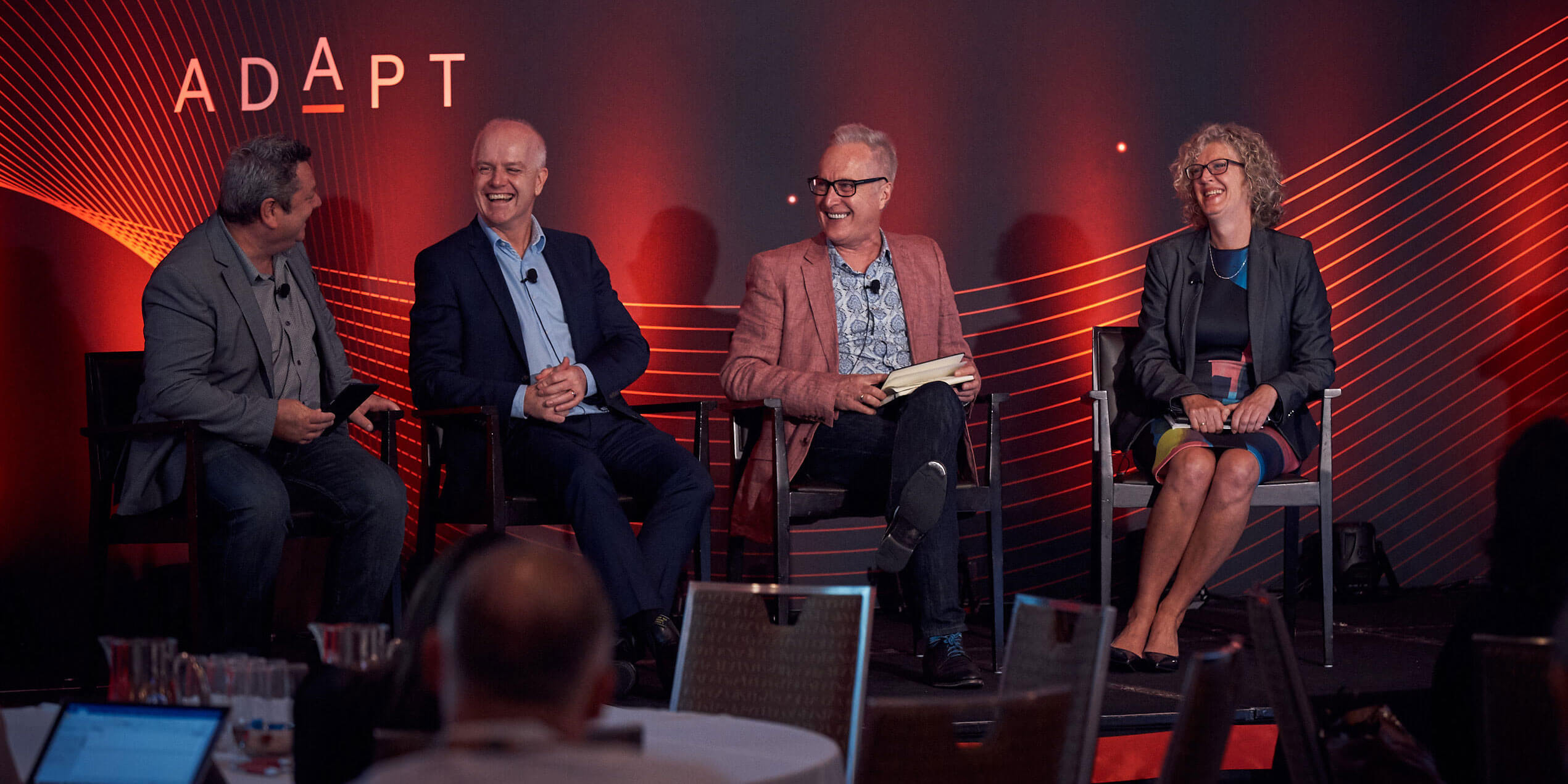 Collaboration
08.03.2019
40 min
Insights from the Edge: Setting Technology and Digital Roadmaps for 2019
---
At ADAPT's CIO Edge, CIO Advisor at Forrester John Brand was joined on stage by Linda Craven (Chief Digital and Information Officer at Defence Bank, Colin Fairweather (CIO at the City of Melbourne) and David Blackwell (EGM Customer Service at Adelaide Airport) to discuss how their companies are planning to redefine their digital strategy and enhance their digital programs over the next year.
ADAPT Research & Advisory clients can access this exclusive content
Along with exclusive local insights presented by our CEO Jim Berry and Director of Strategic Research Matt Boon. Research & Advisory clients can also access community content, use cases, local fact-based research and insights on-demand.
Book a live demo and analysts discovery session.
Start your journey.
REQUEST A CALL TODAY
Already a member? Login