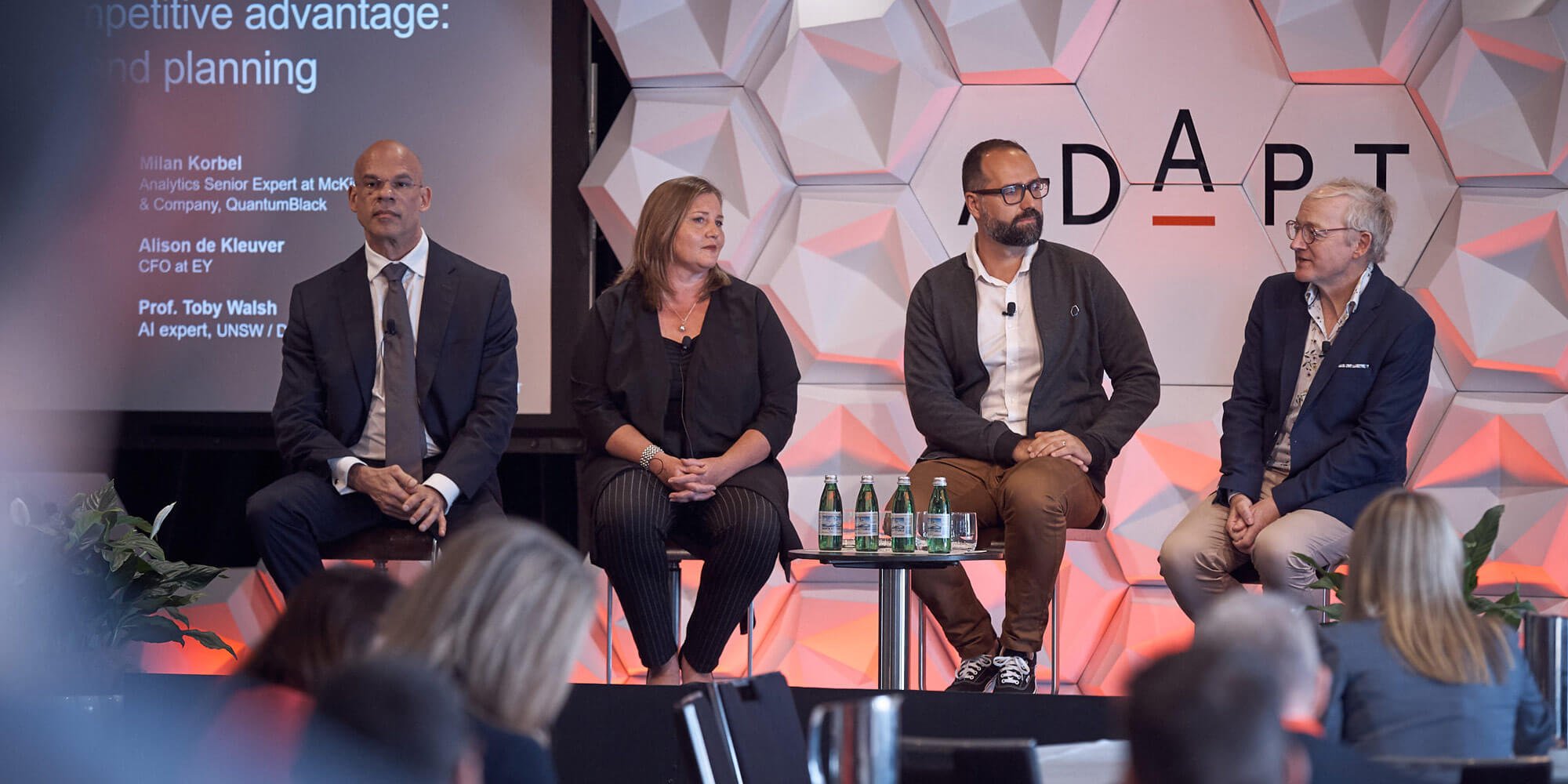 Data
Leader
27.11.2019
35 MIN
Finance Leaders Panel Session: New ways for competitive advantage: data, forecasting and planning
---
At ADAPT's CFO Edge, thought leaders Peter Hind, Paul Shetler, Milan Korbel, Alison de Kleuver and Toby Walsh gathered on stage to discuss the challenge of how organisations in Australia can better use data, forecasting, and planning to become more competitively advantaged.
ADAPT Research & Advisory clients can access this exclusive content
Along with exclusive local insights presented by our CEO Jim Berry and Director of Strategic Research Matt Boon. Research & Advisory clients can also access community content, use cases, local fact-based research and insights on-demand.
Book a live demo and analysts discovery session.
Start your journey.
REQUEST A CALL TODAY
Already a member? Login