Data
Leader
15.09.2020
1 MIN
Finance Leaders Panel Session: New ways for competitive advantage: data, forecasting and planning – Highlights
---
What you need to know
AI in itself isn't a solution. To realise the full potential of AI, organisations need to get the right data and people that have the right skillset and are ready to use these systems to get the desired outcomes.
When using historical data to make predictions about the future, organisations will just recreate the biases and the problems of the past, because they don't have the data about the outcome they are trying to predict.
Organisations shouldn't try to implement AI just for the sake of it. Instead, they need to understand the problems they are trying to solve and see if and how technology can help them overcome their challenges.
Change doesn't happen at once – companies need to focus on getting things done, testing and iterating until they find a solution that works for them
At ADAPT's recent CFO Edge, thought leaders Peter Hind, Paul Shetler, Milan Korbel, Alison de Kleuver and Toby Walsh gathered on stage to discuss the challenge of how organisations in Australia can better use data, forecasting, and planning to become more competitively advantaged.
Professor Walsh said that although there is a myriad of forecasting tools that businesses can use to make predictions about the future, organisations aren't able to effectively use them because there is a huge shortage of people in the field. EY's CFO Alison de Kleuver agreed.
According to De Kleuver, most organisations wrongly believe that technology itself is the solution to their problems. De Kleuver said that technology is, in fact, the most predictable and controllable part and it is the other things that can't be easily controlled that organisations under-invest in. "It's not the tech that goes wrong", said De Kleuver. "It's either human engagement or it's the data."
Effective forecasting doesn't start with the tools and capabilities an organisation has available – it starts with the intent to get to an accurate and credible idea about where the organisation is headed.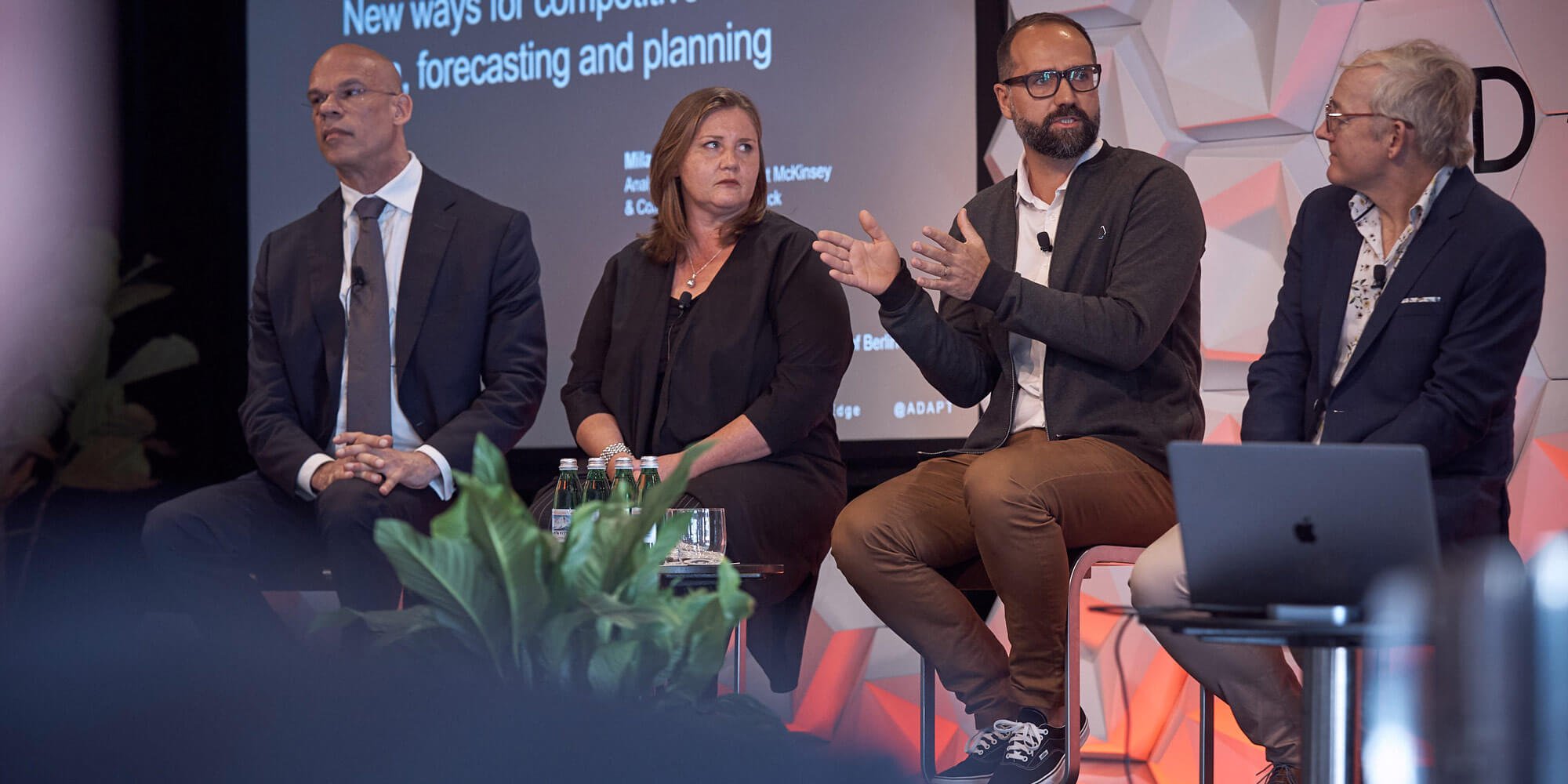 Partner at AccelerateHQ, Paul Shetler added that having worked and lived abroad, he noticed that Australian organisations do not have this intent and "appetite" to see where their business is headed because there haven't been through a crisis in a long time. "Crises do have a good thing", said Shetler. "They make people hungry and force them to start thinking about the future. Without that sense of urgency, pretty much any human activity tends towards being relatively flaccid."
Walsh said that organisations need to adopt a problem-first approach, instead of trying to use AI just for the sake of it. To get where they want to be, companies first need to understand what their challenges are, and then think of the tools that would help them alleviate these challenges.
Senior Analytics Expert Milan Korbel suggested first mapping out the problem and the solution and then selecting the most feasible tool and do pilot testing to how they can get the culture and talent right.
Shetler argued that companies need to get things done quicker and test and iterate their ideas. "Working in that way allows you to start breaking through a lot of the inertia that comes from the funding process because it allows you to take very small risks, deal with them very quickly and not have to go through the traditional processes and to fund things on a more of a VC model", said Shetler.
This is part of the keynote delivered at CFO Edge. Only ADAPT Research and Advisory clients can access the full video, become one today.
I enjoyed being in a room of CFOs as a CIO and seeing that their recommended focus is so closely aligned with what I need to be doing. This lends itself to better leadership of organisations."
G8 Education, CFO EDGE