Agenda
Wednesday, 23 March 2022
07:45 - 08:30
Registration & Check-in
Secure your seat in the keynote room for the day.
08:30 - 08:45
Welcome to the 10th annual Connected Cloud & DC Edge: Leading Modernisation while Balancing Complexity and Compliance
Jim Berry
- CEO at ADAPT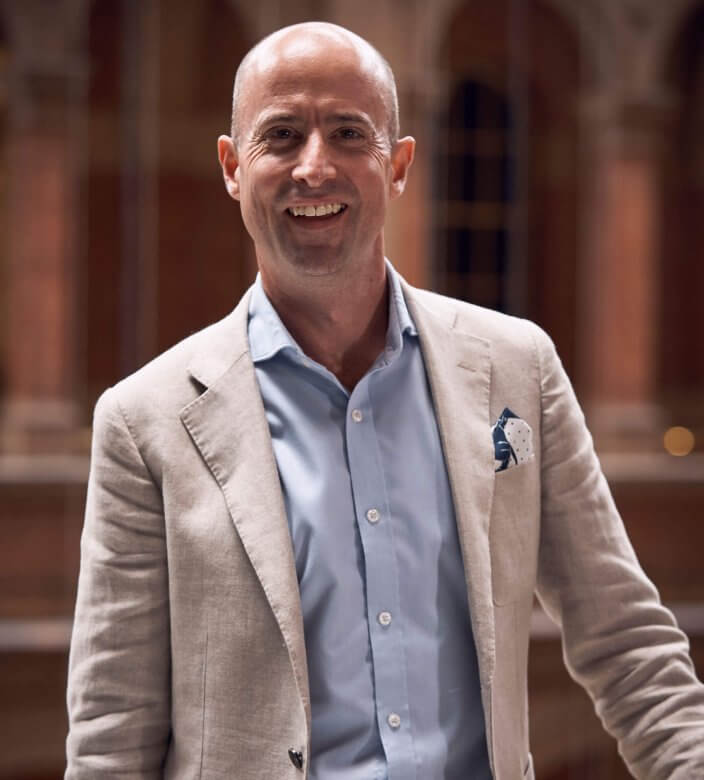 Read More
Today, organisations face ever-evolving customer behaviours, workforce expectations and compliance scrutiny. The drive to digital services has exponentially increased the need for innovation and interconnectivity to architect and securely deliver applications and data at the speed modern business demands.
Hybrid multi-cloud is bringing operational issues of application sprawl, data deluge, increased workload management, and automation challenges. How can we manage this multiple cloud environment and securely integrate applications across platforms?
08:45 - 09:05
ADAPT Research: The Collective Intelligence - Insights from the CCDC Edge Survey
Matt Boon
- Director of Strategic Research at ADAPT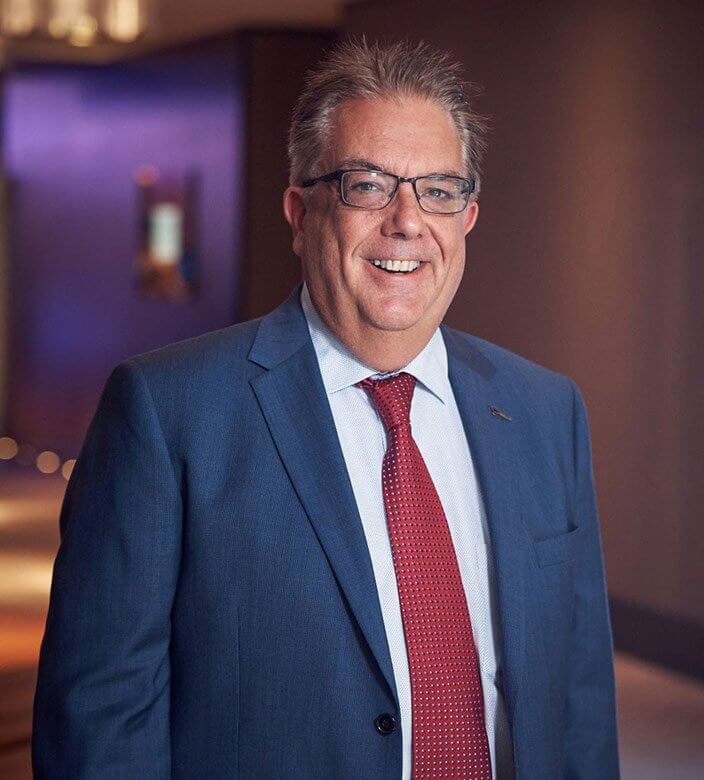 Read More
ADAPT host 3,000 senior business and technology executives in Australia each year, gathering more local data and insights than any other advisory firm in the region. Along with the CCDC delegate benchmarking survey, we will reveal and compare that of your CIO, CFO, Digital and Security peers. Validate your strategy, assess prioritisations and the latest local stats on cloud and security aims and challenges.
09:05 - 09:50
Global Star Keynote Speaker will be announced shortly
Read More
For 10 years ADAPT have brought insights from some of the best brains in the business. Our star speaker will reveal their cloud journey. Cost saving was not the driver, rather how to unlock their teams to deliver more value, faster capacity and agility, and critically how to leverage the benefits of cloud services that would become available.
Rather than emptying their data centres in a lift and shift, they planned and laid the groundwork for an effective modernisation strategy – while also balancing and optimising an extensive existing on-prem legacy footprint which still runs around 40% of all workloads.
The questions were:
How to modernise what we do, while maintaining on-prem and cloud?
How to take advantage of the hyperscalers?
How to target the right workloads to the right clouds?
How to upskill the teams and take everyone on the journey?
09:50 - 10:20
Strategic Insights from IBM & Red Hat
Colin McCabe
- Partner, OpenShift and Middleware at IBM
Read More
Experts from IBM and Red Hat with latest customer examples and context to help understand why the cloud provider market is becoming commoditised and how you can ensure your organisation's strategy doesn't end up being left behind with spiralling costs and technical debt.
10:20 - 10:35
Refreshments Break
Buffet service
10:35 - 11:10
Global Star Interview: Infrastructure and Skills in 2022
Dean Nelson
- Chairman & Founder at Infrastructure Masons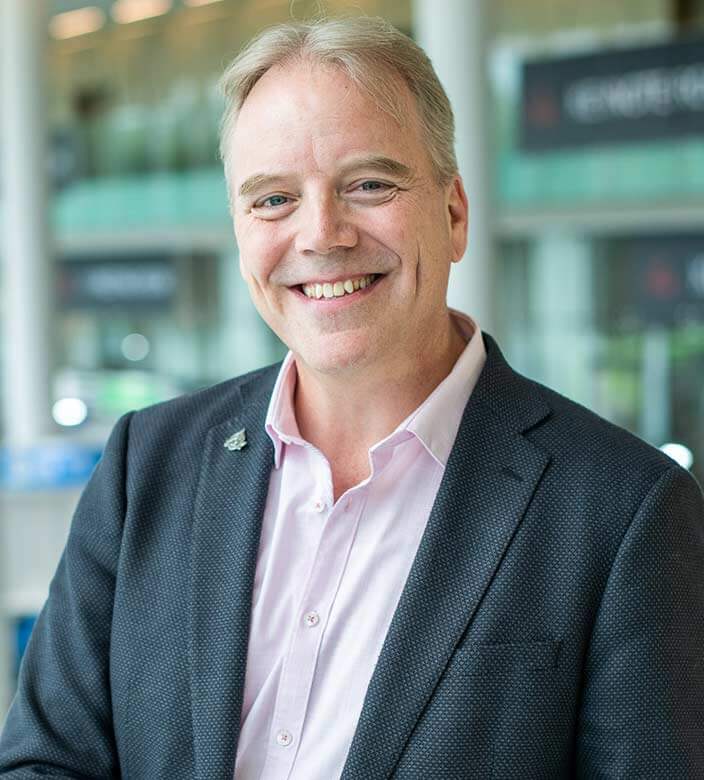 Read More
Dean joins us live from the USA as Founder and Chairman of Infrastructure Masons, a professional association of industry executives and technology professionals entrusted with building and operating the physical and logical structures of the Digital Age.
Dean was identified as one of the top five people who 'changed the data centre' and through his 30 year career, he has driven $10B in infrastructure projects across 3 continents. His extensive architecture, engineering and operations experience includes 30 years in Hardware, 23 years in Network, and 18 years in Data Centres and Infrastructure Software.
Dean lead the Metal team at Uber responsible for Metal as a Service (MaaS) technical infrastructure (data centre, compute, storage, network and infrastructure software) and business functions serving Uber's global businesses and an infrastructure portfolio serving 100 million trips a week in more than 600 cities spanning 6 continents.
Prior to Uber, Dean worked at eBay Inc as the Vice President of Global Foundation Services, which served over 300 million active users enabling over $250Bn of enabled commerce volume annually. At the end of his tenure at eBay, his team successfully integrated, then split eBay and PayPal infrastructures into two independent internet companies. Prior to eBay, Dean worked at Sun Microsystems for 17 years in various technical, management and executive leadership roles.
11:10 - 11:30
Finding Cloud Nine: Elements of a Successful Multi-Cloud Strategy
Mike Reddie
- Senior Director - Cloud, ANZ at VMware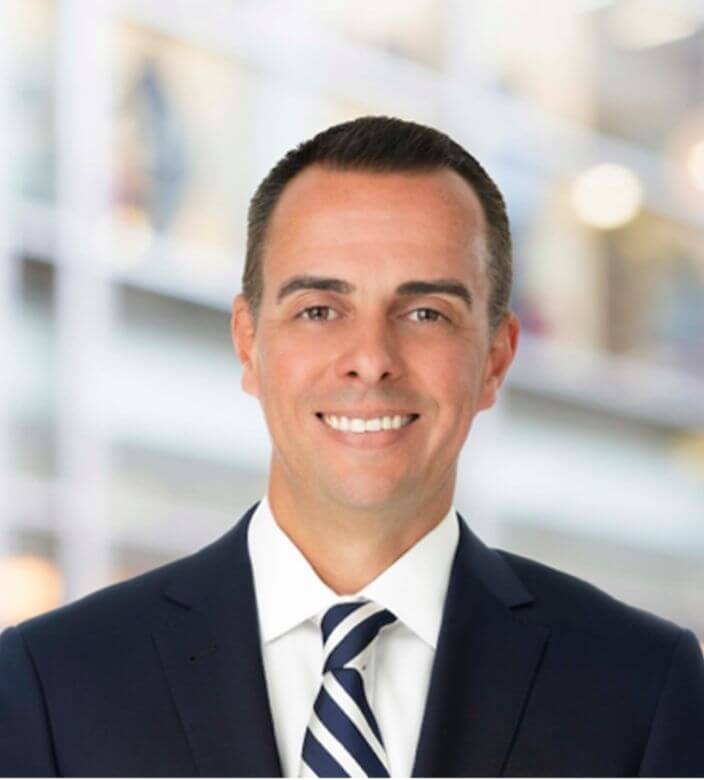 Read More
Those who hesitate in migrating to the cloud, may very well be left behind. But attempting to boil the ocean in your cloud approach may result in big plans with little execution.
Join Mike Reddie, Senior Director of Cloud ANZ at VMware as he navigates a practical and tangible pathway to balance big plans with delivering tangible business value that can help take your organisation into the cloud fast and cost effectively.
11:30 - 11:50
How to Simplify your IT Operations through Innovation as-a-Service?
with
Dell Technologies
Read More
Most organisations are living in a hybrid cloud world managing multiple clouds, all whist trying to reduce the complexity of vast interconnected IT resources and deliver a simple way to adapt to changes in business strategy. Organisations need their infrastructure to be deployed whenever they need it – whether this is in the public cloud, in the distributed data centre, and out to edge locations .
So, how can you create a consistent way to support all business units while ensuring the right IT resources are making it to the right teams when they need them most? How to rebalance workloads across departments, without creating a significant impact on these units and the spend?
Dell have created APEX to deliver cloud services, allowing you to provision quickly, scale on demand, and PAYG across your entire multi-cloud, edge and data centre environments. Delivering cloud services for a range of data and workload requirements, enabling you to simplify transformation, adapt to evolving conditions, and stay in control of your data.
11:55 - 12:55
1-1 meetings with qualified Strategic Partners
Intelligently matched opportunities connecting the right people at the right time for the right reasons.
11:55 - 12:55
ADAPT Executive Insight Roundtables
Attend your pre-selected roundtable to participate in a peer discussion with confidence under Chatham House Rules moderated by an ADAPT analyst with subject matter experts.
Roundtable 1
The Commoditisation of the Cloud Market: Key Strategies to Controlling Technical Debt
with
IBM
Read More
Quantifying and managing technical debt is vital for achieving modernisation and capturing value. How can organisations leverage a commoditised cloud to help alleviate and control that debt, and to help increase focus on development and innovation?
Roundtable 2
Driving Your Cloud to Deliver Lasting Change
with
Telstra Purple
Read More
We are now entering an era of distributed cloud, where workloads may run anywhere across the network to bring applications and users closer together. In this session we discuss the existing and emerging cloud choices available, and how clouds connected by next generation networking can enable businesses to be truly future ready.
At Telstra Purple we recognise and support our customer's choice of cloud.
Your Cloud, Our Purple
Roundtable 3
Enabling Your Organisational Sustainability Goals
with
Vertiv
Read More
Environmental, social, and governance (ESG) criteria are increasingly important to the Board and shareholders – and as we know, computing and data centres are large energy consumers. So, how can you lead critical infrastructure power, cooling and management strategies that are designed to help you reduce your use of energy, water and space?
Join experts from Vertiv who work hand-in-hand with customers on data centre designs and system architectures that support sustainability objectives, from "green" facilities to hybrid implementations. Also discuss industry and governmental initiatives aimed at reducing energy usage and testing and certifying products.
Debate in this boardroom workshop with peers and experts how to achieve your sustainability goals while continuing to provide best-in-class protection for your computer rooms and data centres.
12:55 - 13:45
Lunch Roundtable - Sustainability at the Core of Information Technology
with
Schneider Electric
Read More
Join this private invite only lunch to hear from Schneider and your peers on the criticality of Sustainability relating to information technology. Schneider will be sharing exclusive research and initiatives that is shaping up connected cloud, Data Centres and Edge trends and where and how Sustainability plays its critical part.
The lunch will be interactive so you can share your vision on Sustainability and also hear from your peers across different segments, their views and experiences. We're excited to invite you to this lunch so we can collectively and individually shape Sustainability at the core of information technology.
12:55 - 13:50
Peer Networking Seated Lunch
13:50 - 14:25
McKinsey: The 6 Practical Actions for Building the Cloud Talent You Need
Alexey Goldov
- Associate Partner at McKinsey & Company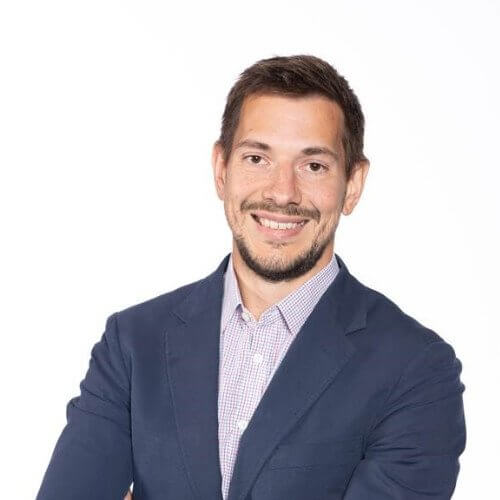 Read More
Despite a shortage of cloud talent, top companies are finding ways to get past table stakes and build the capabilities they need to capture the value from cloud.
Cloud has emerged as the most important battleground for tech talent. With more than $1 trillion of new value at stake in the cloud, organisations are learning that without the right talent in place, they will continue to struggle to capture those benefits. In fact, 95 percent of respondents in a recent McKinsey survey cited lack of cloud talent and capabilities as one of the biggest roadblocks they faced
In our experience, companies that put in place the right cloud talent approach as part of the development of a comprehensive cloud transformation engine can truly capture cloud benefits
Drawing on our research and experience working with hundreds of organisations on their cloud transformations, we have identified six practical actions that can help companies build a top cloud talent bench and operating model.
14:25 - 14:55
The 5 Unifying Pillars to Create a High Performing Team of Champions
Lucy Chung
- CEO at NOBL Collective (USA)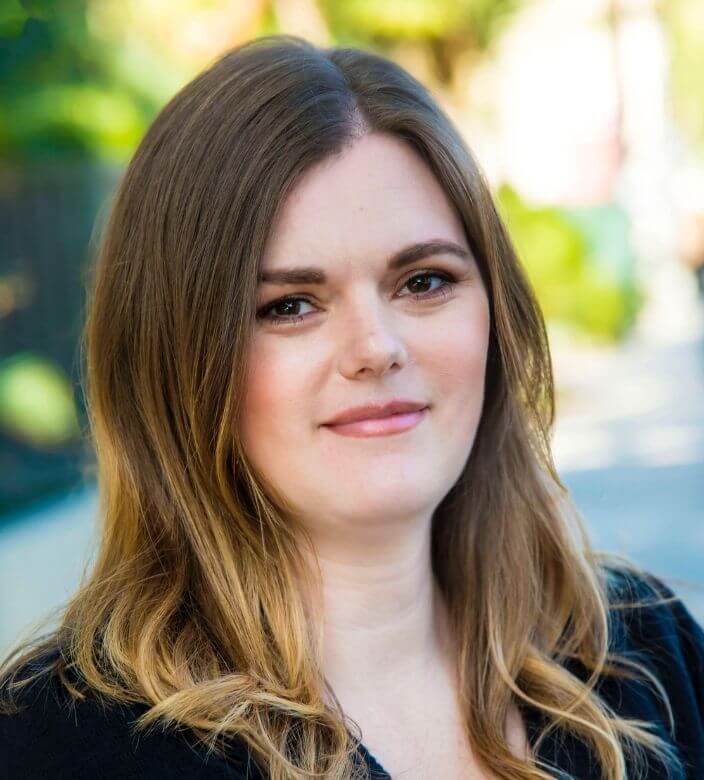 Read More
To take the company through a modernisation mindset shift and change to an innovative new world view, we need to apply new ways of working across the whole organisation. To enable that, the ideal is to have your team not just perform, but to also be full of high performers – capable of explaining the ROI of tech projects and value narrative in a meaningful way.
Your team is so busy with daily enquiries and delivering on strategy, and ensuring investment in the right areas – so how can you ensure you lead champions, and not just a squad of executors, and create an army of stakeholder managers?
How to better align departments and unify thinking across the org?
How to meet the needs of the C-suite and business?
How to attract and retain a team full of champions?
Lucy will outline a 5 point framework for creating this high performance team, then we will workshop as table groups and talk to your specific challenges.
Lucy is one of ADAPT's highest rated partner speakers as the Co-Founder and CEO of NOBL, a culture change organisational design firm originally headquartered in New York. Having recently moved back to Sydney, she embodies a bias-to-action, using her experience in operations, HR, and organisational strategy to drive meaningful and lasting change.
14:55 - 15:15
ADAPT Research & Advisory: The State of Security 2021 & Cloud Migration Study 2021
Aparna Sundararajan
- Senior Research Strategist at ADAPT
Read More
ADAPT's latest A/NZ Cloud Migration Study forecasts your aims, drivers and challenges in cloud adoption – showing that across Private, Cloud and Hybrid environments will reach 77% by 2023. We also reveal the latest from our 2021 Stata of Security reports and what these mean for your role.
15:20 - 16:20
1-1 meetings with qualified Strategic Partners
Intelligently matched opportunities connecting the right people at the right time for the right reasons.
15:20 - 16:20
ADAPT Executive Insight Roundtables
Attend your pre-selected roundtable to participate in a peer discussion with confidence under Chatham House Rules moderated by an ADAPT analyst with subject matter experts.
Roundtable 4
Cloud Security: Strategies to Reduce Risk, Remove Complexity and Ensure Compliance in a Hybrid Cloud World
with
Microsoft and Macquarie Cloud Services
Read More
With sprawling clouds an operating reality for many Australian organisations what are the most effective strategies for mitigating risk and ensuring continuous compliance without stifling innovation and growth. The panel will also discuss how to instil a culture of security awareness and how to develop the security literacy of your IT team.
Roundtable 5
AI powered observability: Delivering operational effectiveness in a hybrid world
Read More
The past 12 months have seen rapid acceleration and migration of cloud-based workloads as organisations rapidly digitise workers, workplaces, customers, products and services. Observability addresses the common issue of these "unknown unknowns", enabling you to continuously and automatically understand new types of problems that arise.
16:25 - 17:00
Australia 2030. Where the Bloody Hell Are We?
Rocky Scopelliti
- Futurologist | Author | Professor | Board Director | Chief Scientist
Read More
Wondering what Australia might look like in 2030? Rocky details predictions about the decade ahead, based on an Australian-first quantitative and qualitative study conducted before and during the eye of the pandemic. Rocky forecasts the rise of exponential organisations competing in the analytics and experience economy where the main disruptor is data. With specifics on emerging tech, scaling computational power and the programmatic decade – including an architectural blueprint for the future adaptive enterprise – all through an Australian lens.
Rocky Scopelliti is a world-renowned futurologist. His pioneering behavioural economics research on the confluence of demographic change and digital technology, have influenced the way we think about our social, cultural, economic and technological future.
17:00 - 17:30
Peer Insights from the Edge: Leading Modernisation while Balancing Complexity and Compliance
Peter Hind
- Senior Analyst at ADAPT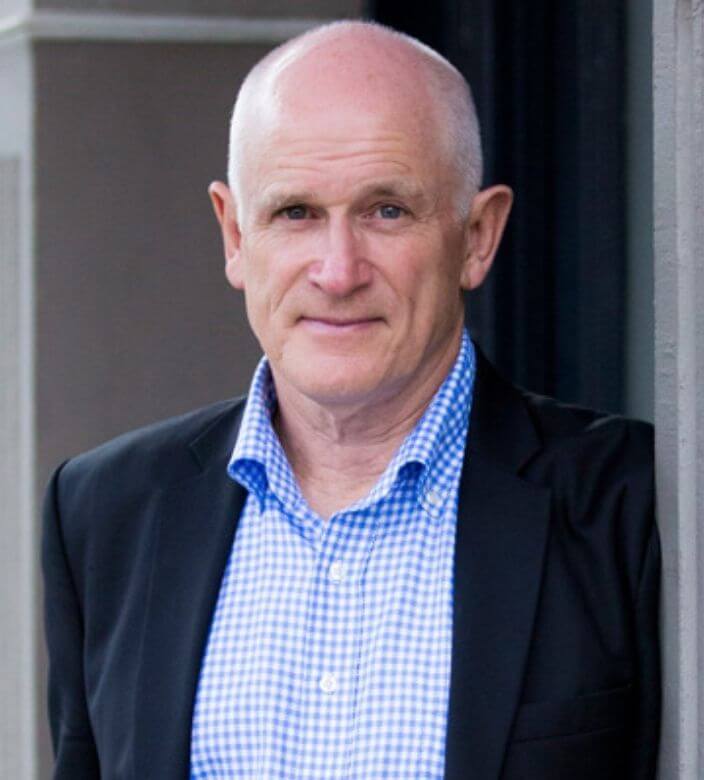 Read More
Our panel of experts and peers will debate the best tactics to deliver in their role – closing with commentary on the day's main findings. Critical areas will include key strategies and common challenges around architecting an interconnected and agile digital infrastructure for resilient workloads across hybrid environments.
Drinks are served to room during this final session – preceding canapes and networking.
17:30 - 18:30
Peer Networking, Canapés and Drinks hosted by the Infrastructure Masons Australia Chapter
Based in our keynote room – an opportunity to stay, mingle and meet other attendees over drinks and food and discuss the day.
17:30 - 18:30
ADAPT proudly hosting the inaugural "Infrastructure Masons DI/DC Industry Night"
Read More
Meet your industry peers informally (with drinks and food served). Based in our keynote room – an opportunity to mingle and meet the other attendees – your counterparts at the region's top companies, compliant to physical distancing.
18:30
Infrastructure Masons Presents: DI/DC Industry Night & Australian Chapter Priorities
Read More
ADAPT helped the local launch of the global Infrastructure Masons in March 2020, and proudly partner their 3rd annual local chapter meeting onsite after CCDC 2022. CCDC attendees are invited to attend and each will receive a free iMasons annual membership.
Established in 2016 in the US, Infrastructure Masons is where technical professionals connect, grow and give back.
End User Members are IT and facilities professionals who are directly responsible to design, build and/or operate the physical and logical structures for a company that provides infrastructure services primarily to their internal customers.
18:30 - 20:00
Welcoming the first Infrastructure Masons Australian Chapter meeting for 2022
Read More
Presentations from Infrastructure Masons Guests, launching the iMasons Australian Chapter Graduate Data Base with students from Real Skills Education, an association of students from 5 of the major Sydney Universities. Also progress from the Australian Chapter across key iMason Strategic Priorities and networking.