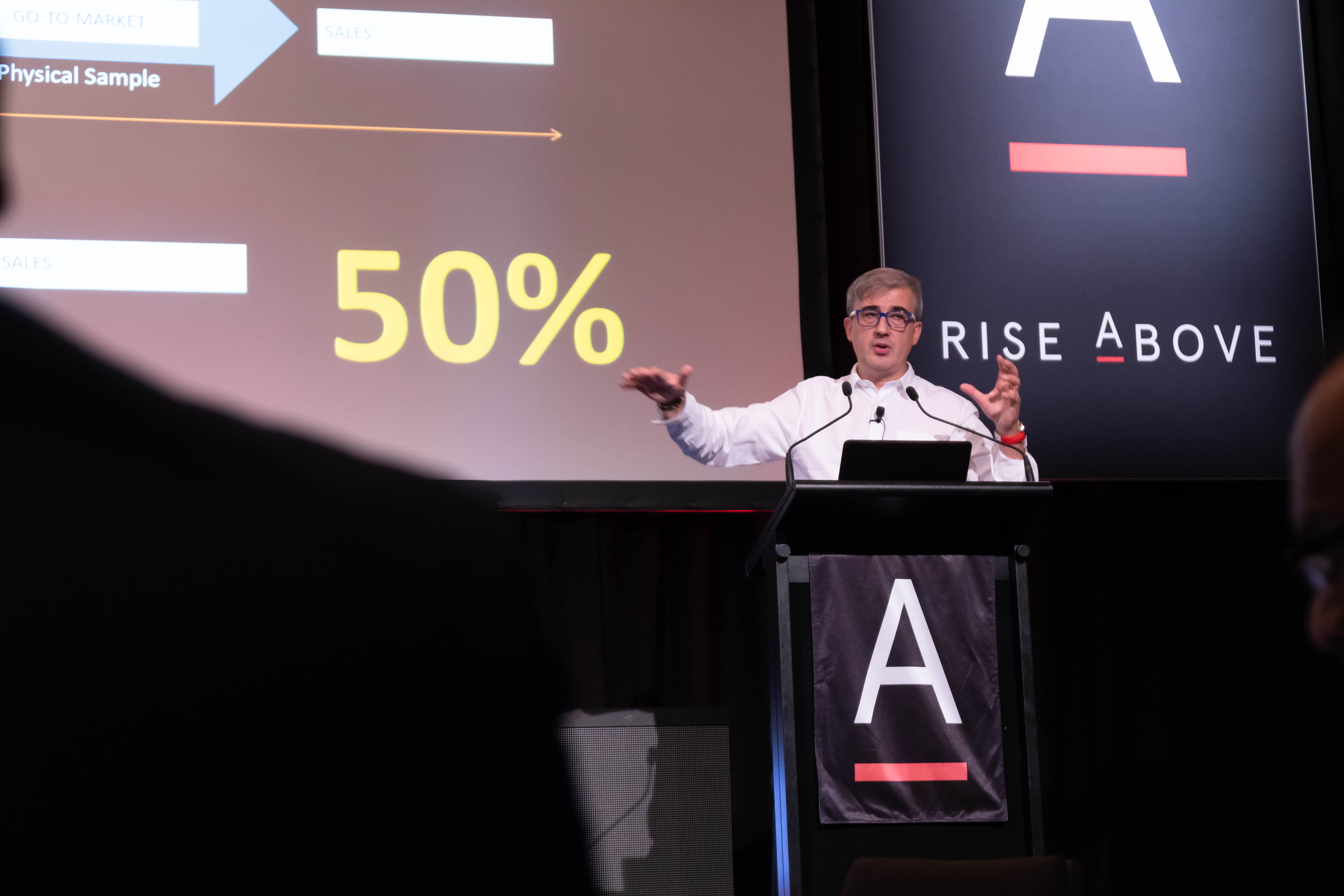 Innovate
15.02.2019
20 MIN
Digital Edge Post Event Report, May 2018
---
ACHIEVING TRANSFORMATION AT SCALE 30-31 MAY 2018 | SHERATON GRAND MIRAGE, GOLD COAST
ADAPT Research & Advisory clients can access this exclusive content
Along with exclusive local insights presented by our CEO Jim Berry and Director of Strategic Research Matt Boon. Research & Advisory clients can also access community content, use cases, local fact-based research and insights on-demand.
Book a live demo and analysts discovery session.
Start your journey.
REQUEST A CALL TODAY
Already a member? Login
Digital Edge Event Presentations
Innovate
11.02.2019
10 min
Digital Edge Event Summary, May 2018
ADAPT's Digital Edge was held at the Sheraton Grand Mirage on the Gold Coast in May 2018. The event's theme, 'Achieving Transformation at Scale' explored the challenges of broad-based digital transformation across the whole organisation.
11.02.2019 |
10 min
Innovate
20.01.2019
42 min
Brant Carson: Creating Quick Strategic Value from Blockchain
Brant Carson is a Partner at consulting firm McKinsey and Company, where he oversees digital and technology transformation programs for financial institutions and telecom businesses in Australia and New Zealand.
20.01.2019 |
42 min
Innovate
07.02.2019
31 min
Vishy Narayanan – On-Stage Interview: Leading in the Digital Age
Vishy Narayanan is a digital transformation executive with vast experience in technology, strategy and implementation. As the Chief Digital Officer at PwC Australia, he is working to further transform and strengthen PwC's innovative culture.
07.02.2019 |
31 min
Transform
07.02.2019
31 min
Sami Yalavac – Inside Bupa's Digital Transformation
Sami Yalavac is the Chief Information Officer at Bupa Australia and New Zealand, where he successfully transformed the IT department through business and digital transformation as well as culture change.
07.02.2019 |
31 min