David Banger: Being Digital in 2020 means getting your hands D.I.R.T.Y. – Highlights
---
Digital is about customer intimacy and global scale."
Keynote Focus
The intersect of "technology" and "digital" presents a significant opportunity for a mainstream technology executive and their team. After establishing the foundation to realise the digital potential, every CIO should lead from the front to execute on their strategy. Learn how to grasp the opportunity that lies ahead for technology teams as "technology" and "digital" intersect with globally experienced IT veteran David Banger.
This also relates to one of ADAPT's 12 Core Competencies, Empowering Workforce, which discusses this topic at length.
Key Findings
Identify task value
Tasks we carry out today must be focused on directly achieving business outcomes for the business. Although a single job description can encompass a multitude of activities, the business should encourage employees to individually analyse their work, simplify and standardise repetitive tasks. Tasks that drive business outcomes should be incentivised.
Diversity for innovation
Leadership teams must comprise of executives from sectors, departments, and backgrounds. Employee executives from overseas and enable flexible working. Establishing a digital startup precinct will also create an atmosphere for casual connections to encourage innovation. Ask your employees for suggestions on small innovation projects.
Team alignment on transformation
Identify where your customers are providing data and create a platform where they can transact on a range of products and services related to this data. Bring your employees on this digital transformation journey by creating not just a vision and mission, but a 'dream' like Tesla's 12-year vision to create a sustainable vehicle for the mass market.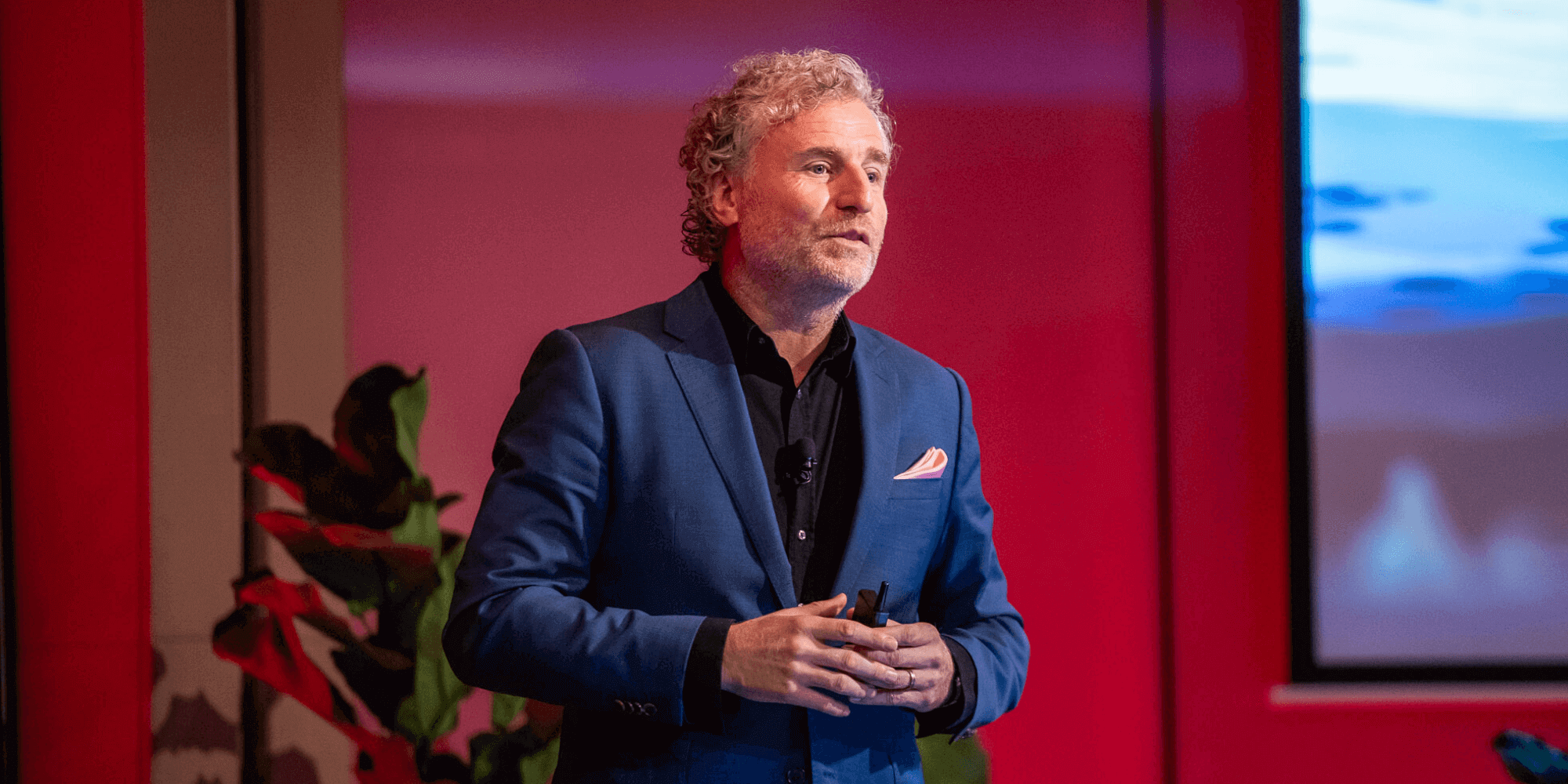 Key advice
Simplify and standardise BAU tasks, and incentivise work that adds value to the business.
Enable flexible working to encourage diversity of thought.
Align your teams through an organisational dream, along with your vision and mission.
ADAPT Research and Advisory clients can access the full keynote video of David Banger's presentation. Visit our page to learn more and gain access to hundreds of keynote videos from our Edge events.
CIO Edge it's always a great event. I get to mingle with peers and also the model is great whereby I can choose which vendors I want to see. The venues are great, speakers are excellent and the ADAPT team are fantastic!"
- Queensland Airports Limited, CIO EDGE