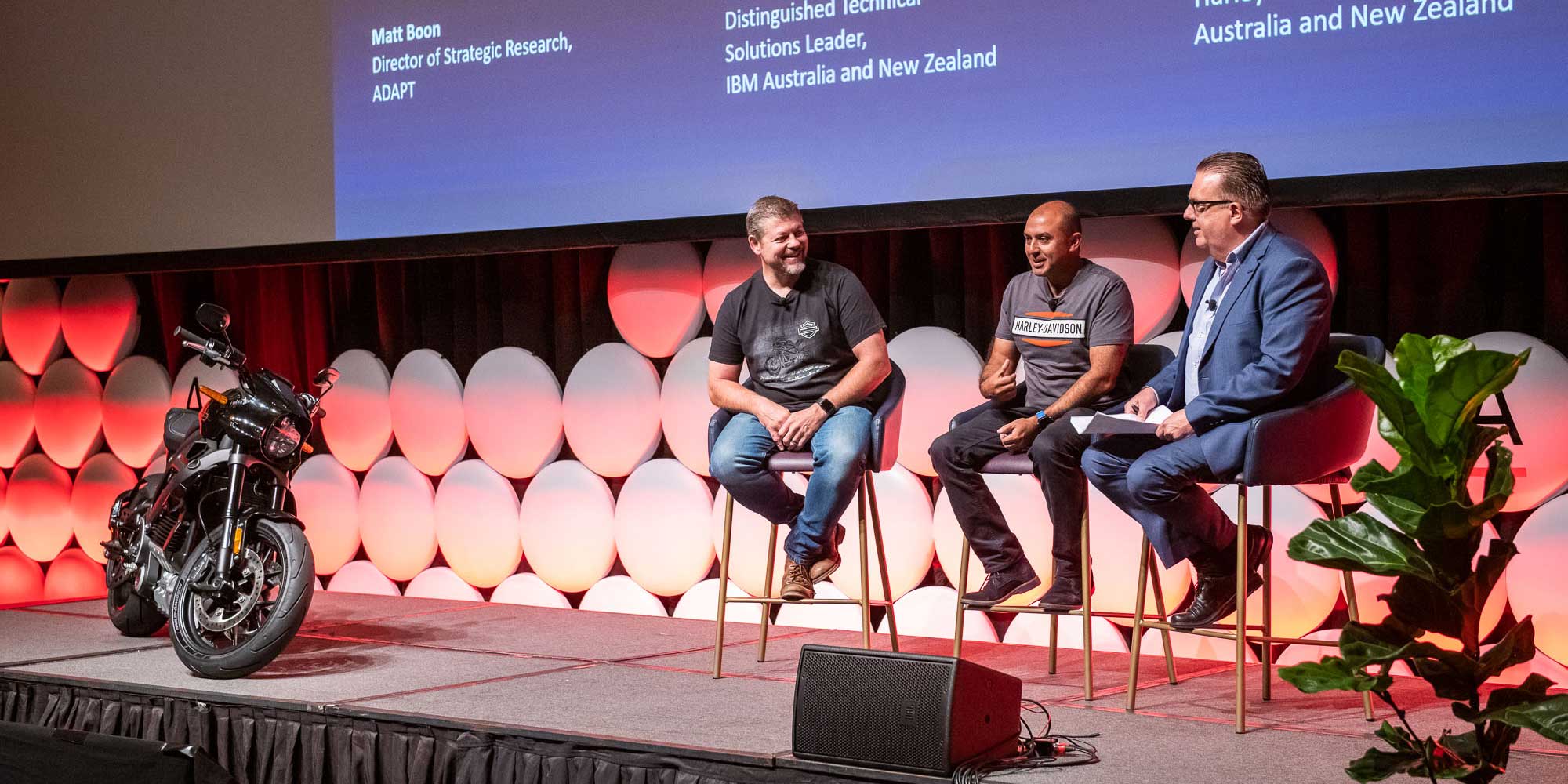 Customer
19.03.2020
30 min
Dan Lesnock & Andrew Assauw: Into the future with Harley-Davidson
---
Being able to connect more closely with our riders and offering them never possible services that are yet to be discovered based on their needs and what's important to them – that's exciting." - Dan Lesnock
Iconic brands will only remain iconic in their ability to attract new generations of customers, by re-invigorating the experience.
This led Harley Davidson and IBM partnering to develop the Livewire electric smart motorcycle driving experience with the goal to leverage cloud, IoT and AI-based technologies working in unison to optimise the overall experience of the Harley Davidson customer.
ADAPT Research & Advisory clients can access this exclusive content
Along with exclusive local insights presented by our CEO Jim Berry and Director of Strategic Research Matt Boon. Research & Advisory clients can also access community content, use cases, local fact-based research and insights on-demand.
Book a live demo and analysts discovery session.
Start your journey.
REQUEST A CALL TODAY
Already a member? Login