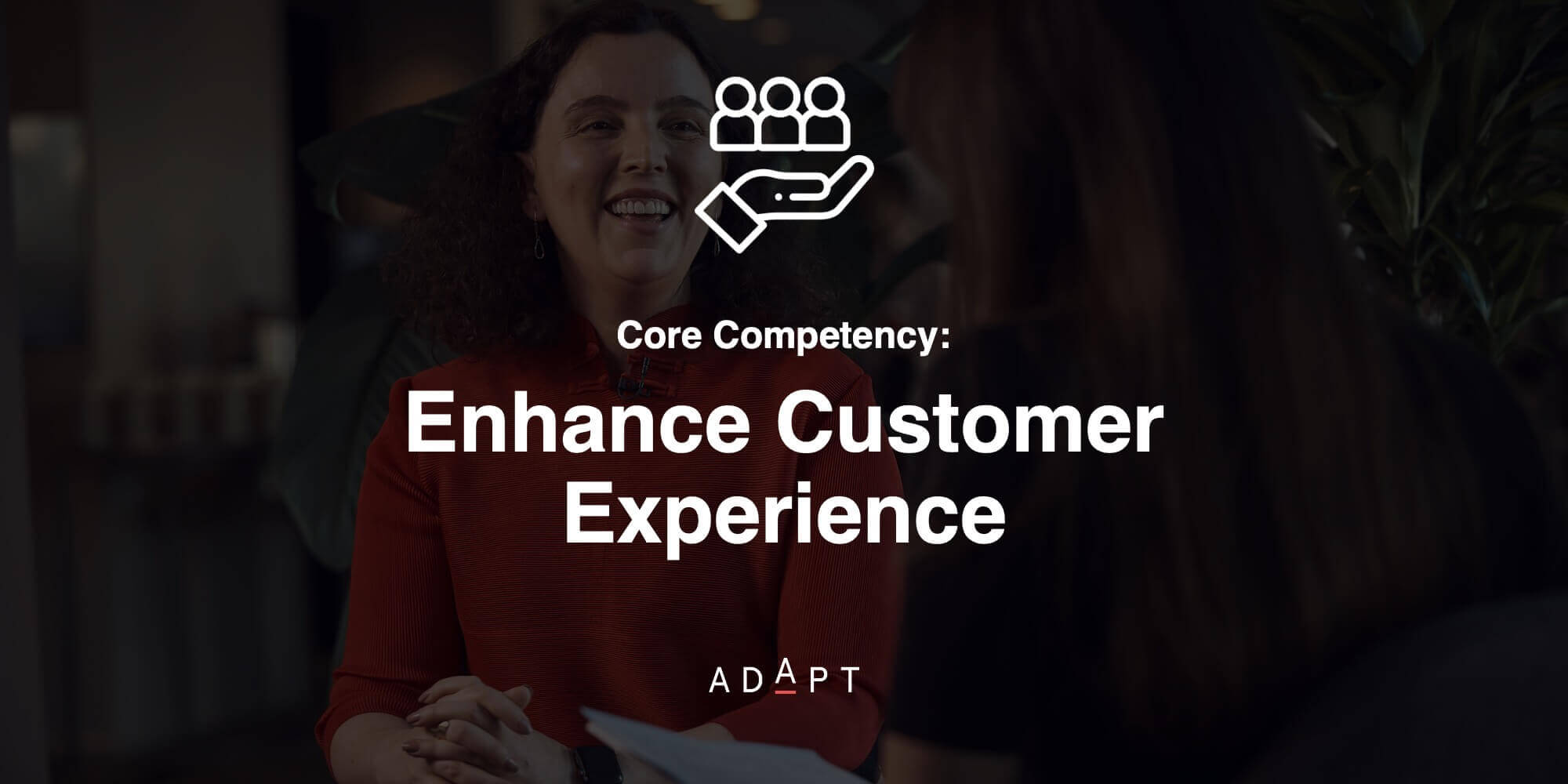 Customer
19.03.2020
3 min
Core Competency: Enhance Customer Experience
---
2020 marks the beginning of a decade that will shape the business world with new fundamentals to operate within new environments. In previous years, organisations focussed on the core competencies of business and product differentiation for success. The same approach will not suffice in a world run by homogenous technology solutions such as Data Analytics and Artificial Intelligence (AI). Business executives responsible for making decisions about technology, finance, and customers need to focus on developing certain core competencies that help differentiate a business and execute on their ongoing transformation initiatives.
"Core Competency" was introduced by C. K. Prahalad and Gary Hamel as a management concept. It is defined as "a harmonized combination of multiple resources and skills that distinguish a firm in the marketplace" and therefore are the foundation of companies' competitiveness.
ADAPT Research & Advisory clients can access this exclusive content
Along with exclusive local insights presented by our CEO Jim Berry and Director of Strategic Research Matt Boon. Research & Advisory clients can also access community content, use cases, local fact-based research and insights on-demand.
Book a live demo and analysts discovery session.
Start your journey.
REQUEST A CALL TODAY
Already a member? Login