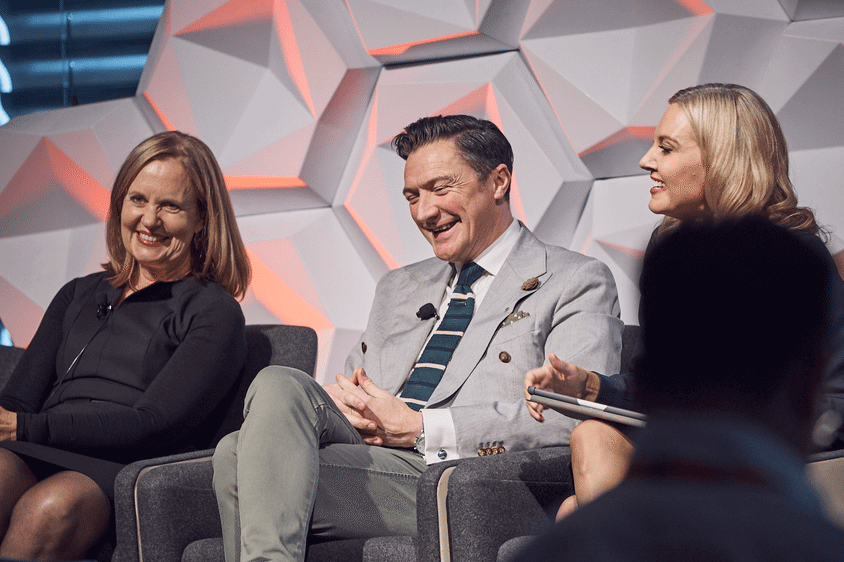 CIO Post Event Report, September 2018
---
We gathered 40 leading experts from as far as Paris, Seattle and New York to contribute to ADAPT's 14th CIO Edge under the theme of "Aligning Culture with Business Strategy".
ADAPT Research & Advisory clients can access this exclusive content
Along with exclusive local insights presented by our CEO Jim Berry and Director of Strategic Research Matt Boon. Research & Advisory clients can also access community content, use cases, local fact-based research and insights on-demand.
Book a live demo and analysts discovery session.
Start your journey.
REQUEST A CALL TODAY
Already a member? Login
CIO Edge Event Presentations
Security
07.02.2019
30 min
Chris Hockings: Creating a Security Culture that Enables Innovation – Not Inhibits it
Chris Hockings is ANZ Security CTO for IBM Australia, specialising in strategic customer solutions in security for cloud and mobile for finance and government sectors at IBM's security division. He said in his presentation that the most important investment for CIOs against cyber attacks is encryption, which will reduce the likelihood of harm caused by data breaches.
07.02.2019 |
30 min
Collaboration
07.02.2019
50 min
Colin Ellis: Why Senior Managers Are the Secret Sauce for Project Success
Colin Ellis is a culture change specialist and author of best-seller 'The Conscious Project Leader'. He brought to this edition of CIO Edge his extensive experience as a senior executive for some of the largest public sector organisations across Australia and New Zealand.
07.02.2019 |
50 min
Innovate
07.02.2019
95 min
Glenn Gore: Innovation at Scale: Living as a Day 1 Business
Glenn Core is Chief Architect at Amazon Web Services Australia. In defining best practice for cloud architecture and creating new solutions with customers at AWS, he has market leading insight into how to best foster innovation by employees.
07.02.2019 |
95 min
People
Leader
07.02.2019
10 min
Ian Hill: Agility for High Schoolers – An Intuitive Guide
Ian Hill is GM of Strategy and Agility at CBA, the largest ASX-listed company. In his presentation he urged Australian technology leaders to measure productivity in terms of what the team accomplishes, rather than individual performance.
07.02.2019 |
10 min
Leader
Empower
07.02.2019
24 min
Jennifer Scott: From Tour de France to Digital Transformation
Jennifer Scott is a Strategy, Transformation and Innovation Expertatand was formerly head of Digital Transformation at ANZ Bank. She was also VP of Finance at Expedia, where she grew revenue from $1.B to $3.3B as their VP Finance. She is now Founder of Humans Meet Digital.
07.02.2019 |
24 min
Security
07.02.2019
46 min
Jinan Budge: Why Cyber Security Transformation? Why Now?
After spending some time in executive cybersecurity roles at Transport for NSW and Qantas, Jinan Budge now specialises in building sustainable information risk management capabilities with security and risk leaders. In her presentation she spoke of the the need to switch from BAU (Business-as-Usual) to a culture of growth.
07.02.2019 |
46 min
People
07.02.2019
38 min
Kristine Dery: Employee Experience: Building the Force of Work
Kristine Dery is a Research Scientist at MIT Centre for Information Systems Research, with rich insights into the agile workplace. She has examining investment in digitally enable workplaces and employee experience, and has identified barriers and speed bumps, which can take the form of unintegrated and complicated data systems and arbitrary business procedures.
07.02.2019 |
38 min