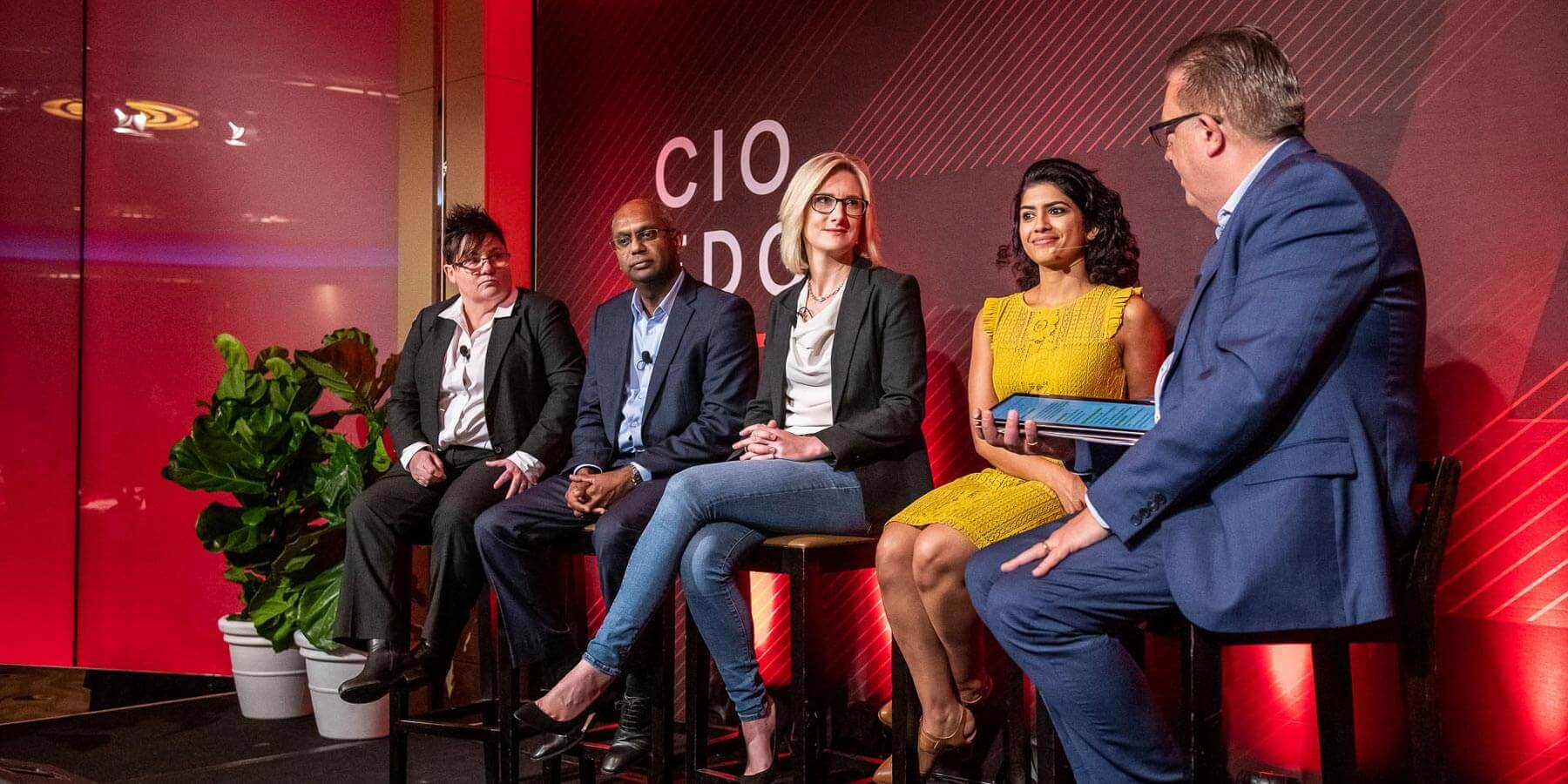 CIO Edge Leadership Panel: The 12 Core Competencies to Success – What Next?
---
At CIO Edge, CIOs at Jetstar Airways, Flinders University, and Veolia debated the findings of the 2 days at CIO Edge and the practical ways to progress the 12 core competencies to success.
Flinders University's CIO Kerrie Campbell said, empowering people must be done in an unstructured but measured way.
Jetstar Airways' CIO Claudine Ogilvie agreed to say that empowering your workforce not only involves business as usual but also enabling them to innovate.
ADAPT Research & Advisory clients can access this exclusive content
Along with exclusive local insights presented by our CEO Jim Berry and Director of Strategic Research Matt Boon. Research & Advisory clients can also access community content, use cases, local fact-based research and insights on-demand.
Book a live demo and analysts discovery session.
Start your journey.
REQUEST A CALL TODAY
Already a member? Login