Panel Discussion: How Top Financial Leaders are Evolving into Digital CFOs
---
Leader
Survive
20.07.2021
2 min
The Digital CFO will define and lead a best-in-class finance function which partners with and across the organisation as a role model for efficiency, sustainability, trust and managed risk.
With external and internal business challenges accelerating, large organisations designed to scale with stability and predictability have been forced to transform.
Bold moves are required to recover from the pandemic and make the most of the opportunities and threats.
Evolving far beyond a financial steward, the CFO has emerged as the critical executive to support the CEO in leading this data transformation and evolution to digital operating models.
In this panel discussion, ADAPT's Senior Analyst, Peter Hind, gathered global and local finance experts from Harvard University, First Sentier Investors, and AMP Capital to explore practical ways to enable data-driven operating models as a digital CFO.
To unlock the full keynote video and access an entire catalogue of ADAPT's expert presentations, localised research, case studies, downloadable data and community interviews, speak with a Senior Research Consultant today.
Transcription:
Peter Hind:
Becoming a digital CFO. I look at all the people in front of me today and think, haven't they got enough on their plates already?
They've got to look after risk management, financial due diligence, compliance. Do they really have to become digital CFOs?
Mark Esposito:
Peter, the conversation also as we have been talking and the talk of the previous speaker is really that the role today has to grow to become a 21st Century role, which is no longer part of the vertical, but much more of a transversal level of integration in the organisation.
We had a similar conversation where we're talking with the Innovation Officers and the Technology Officers. Roles are much more well-rounded across departments.
Finance is the blood of the body. The arteries need to reach throughout the entire body and it's not necessarily an easy task to make sure that you reach out."
There is much different complexity there coming from the type of distribution of resources we need to have.
Today, we need to have finance leadership that is entrepreneurial enough to understand the prioritisation of the projects but also finding that it's not going by the status quo.
By preserving the status quo, we cannot really survive under the enormous amount of pressure we have from competition coming in parts of the world where the financials are much more in favour.
It is more about and compelling necessity than anything else, Peter.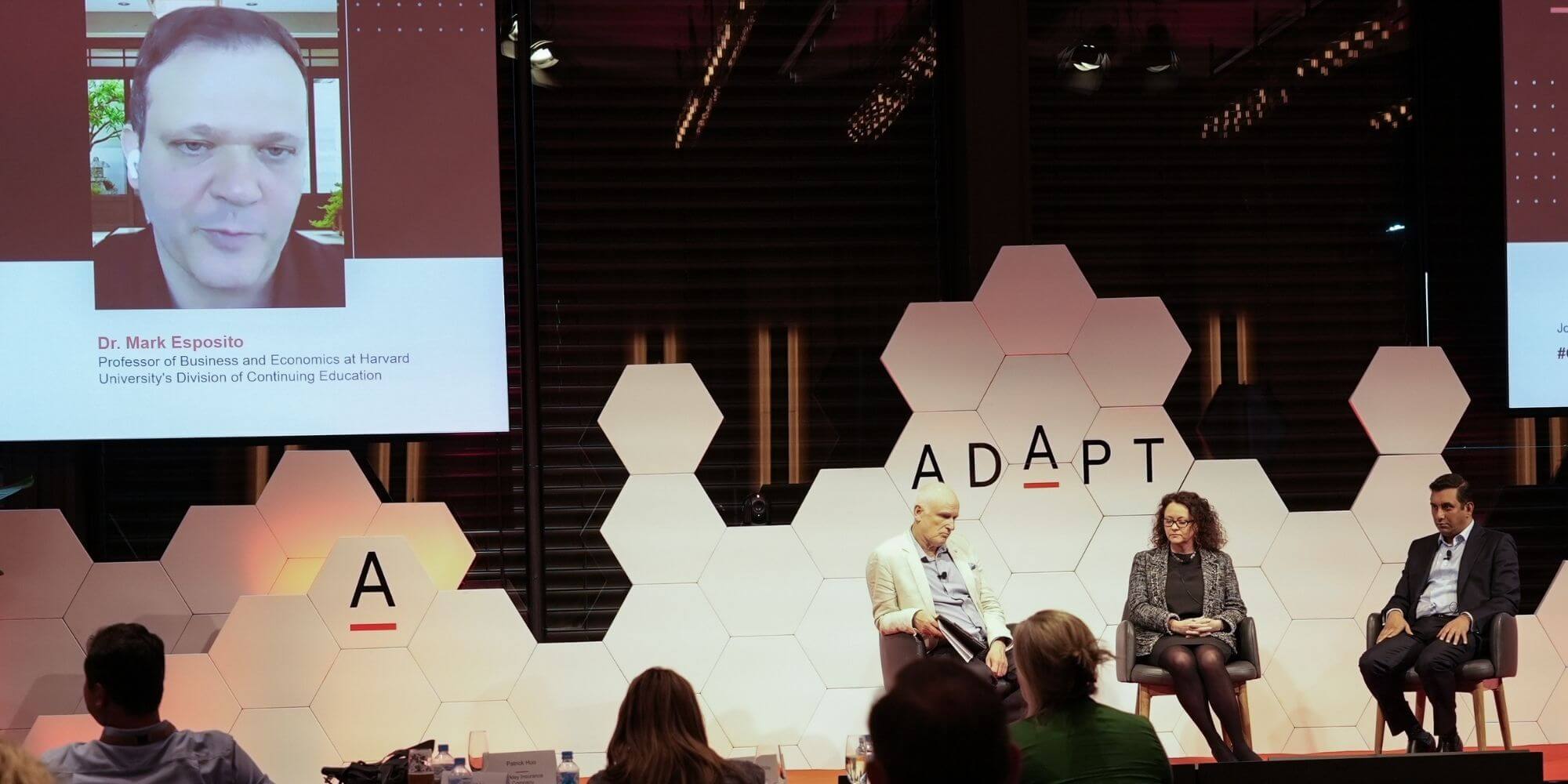 Peter Hind:
Suzanne, you agreed very much with what Mark has said, but you also cautioned about the dangers of throwing out the baby with the bathwater.
You were saying, let's not forget that business wants to finance with honest brokers.
We guide them, we reassure them. How do we balance the two?
Suzanne Evans:
It's definitely a challenge. The danger is in wanting to be everybody's friend, which, certainly in finance, you want to be respected by the business.
It would be nice if they liked you as well and didn't just see you as the cost-cutting engine.
Having the right guardrails there and having them understand that there is integrity that has to sit in the numbers. That's the part that the CFO is responsible for.
At the same time, getting them to understand that you're not the roadblock, you're the guardrails, you're going to help them get to the best decision."
That's one of the things aside from technology. Technology is a great enabler, but that doesn't take away from the core responsibility that you have. That's what most boards will be expecting of the CFO.
It's trying to do it in a way where you can at least engage with the business and have the right tools to be able to do that.
Peter Hind:
Because, Raj, you were telling me, we shouldn't be the scorekeeper anymore. That's an Indian telling us don't take the runs down.
What you're saying also is you've got to broaden your business perspective.
Rajesh Govindan:
Correct. The view of the scorekeeper is outdated now. There is a role of being the steward and operator.
The role of insights-driven and being a catalyst for change and driving growth and pushing the strategic direction, that's where that commercial skill is more and more valued."
That's becoming more and more important rather than just the reporting side of things because they don't give you a forward-looking view of the world.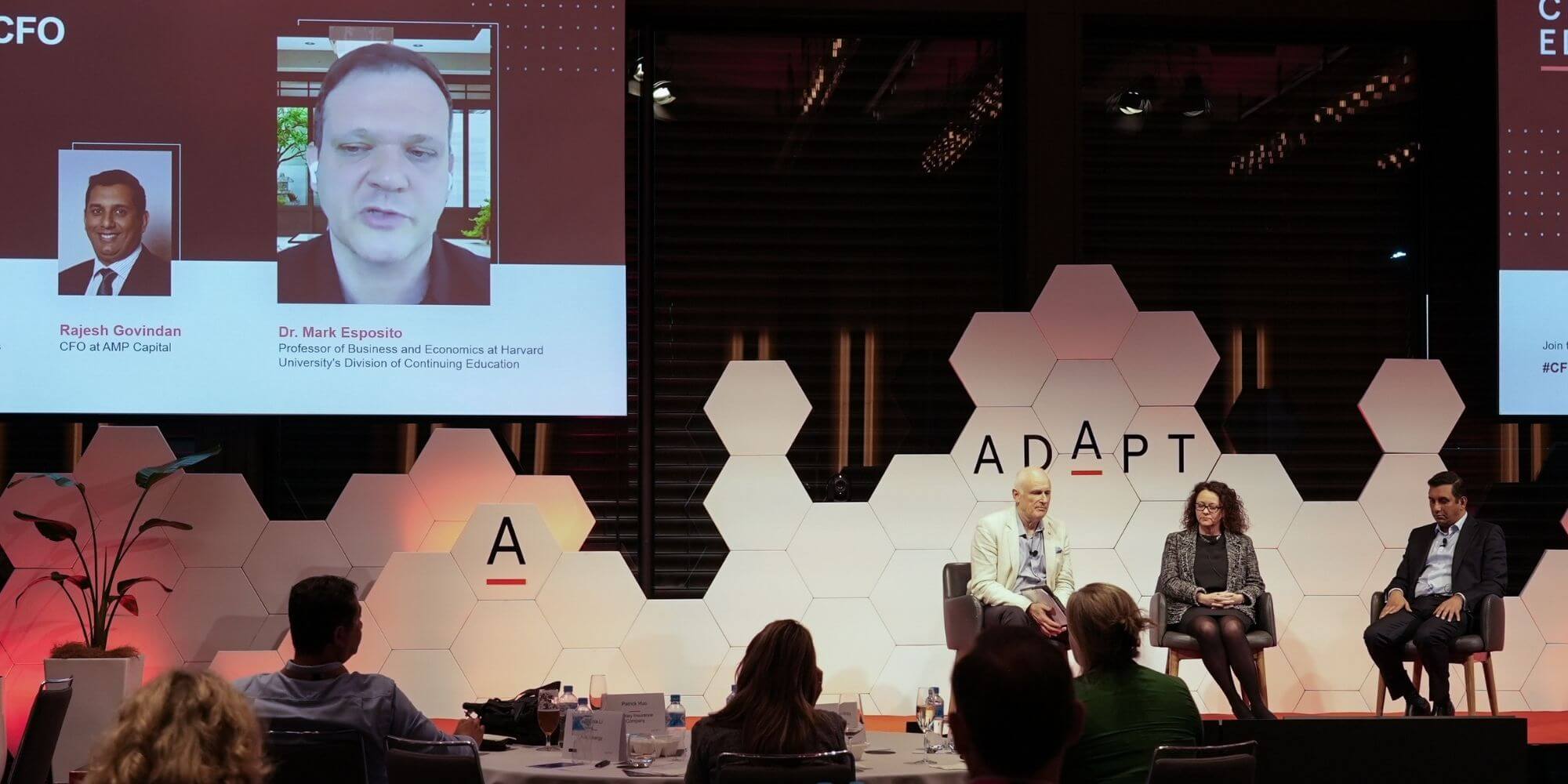 Peter Hind:
Susan, one of the things you said just now is that the reputation that finance has in the business is you're going to cut costs.
When you appear in any meeting, you've got a cost-cutting hat on. How can you win the trust of them that you can see the need to go down that digital agenda?
Suzanne Evans:
The starting point is getting in front of the right people.
Some of it comes to how a CFO role is positioned in the organisation. Where I am, I'm quite fortunate because I'm also responsible for corporate strategy.
Often, when I turn up and have a conversation, the first point is, 'which hat are you wearing?' The answer is both the one and the same.
You can't have a good strategy if you don't have a good financial plan that sits behind it. Getting a seat at the table is the first part."
The second part is spending time with people to say that you're trying to help to solve a yes.
You're absolutely right. The insights and the analytics that you can take from that. But it's about helping them get to better business plans.
My starting point normally is at some point you're going to have to come to me for money.
Come to me, having spoken to one of our business partners where they've sat down with them, and you've framed it in the right way, so it's much easier for me to give you a yes.
Peter Hind:
You're giving them some financial acumen, which enriches them when they're sort of preparing proposals for the organisation.
To unlock the full keynote video and access an entire catalogue of ADAPT's expert presentations, localised research, case studies, downloadable data and community interviews, speak with a Senior Research Consultant today.