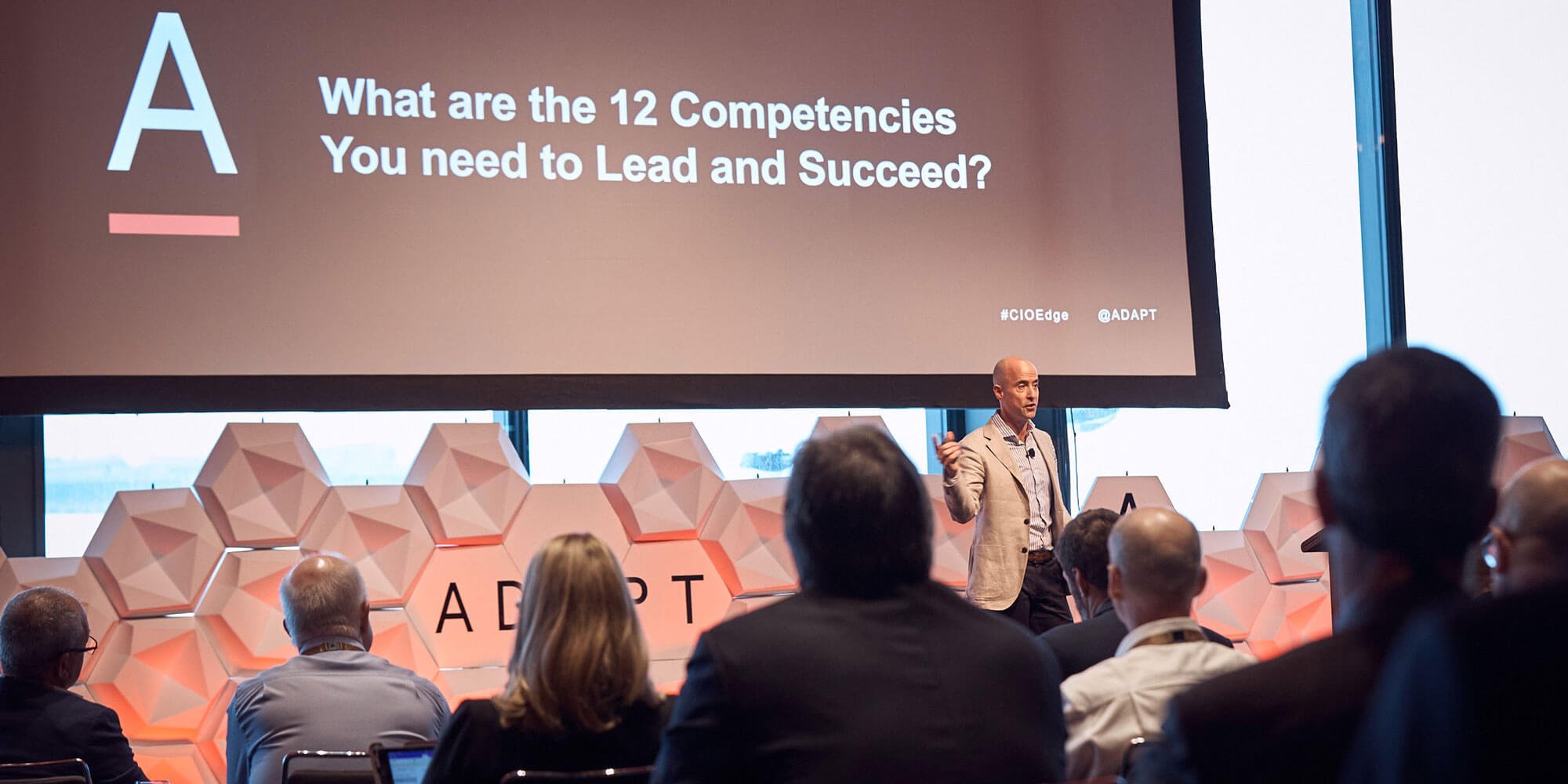 People
Grow
Data
Transform
Security
Customer
Leader
Empower
Collaboration
Deliver
Innovate
Survive
22.01.2020
20 min
ADAPT introduces 12 core competencies for Australian executives
---
ADAPT's 12 core competencies are an output of more than 10,000 interactions around drivers, challenges, and initiatives from 3,000 of Australia's leading IT and business executives. The core competencies are not mutually exclusive and are often interlinked with shared components.
ADAPT is creating research and advice aligned to these 12 competencies to help business leaders flourish in the coming decade.
ADAPT Research & Advisory clients can access this exclusive content
Along with exclusive local insights presented by our CEO Jim Berry and Director of Strategic Research Matt Boon. Research & Advisory clients can also access community content, use cases, local fact-based research and insights on-demand.
Book a live demo and analysts discovery session.
Start your journey.
REQUEST A CALL TODAY
Already a member? Login